Magnet Painting is a fun process art activity that kids will really enjoy!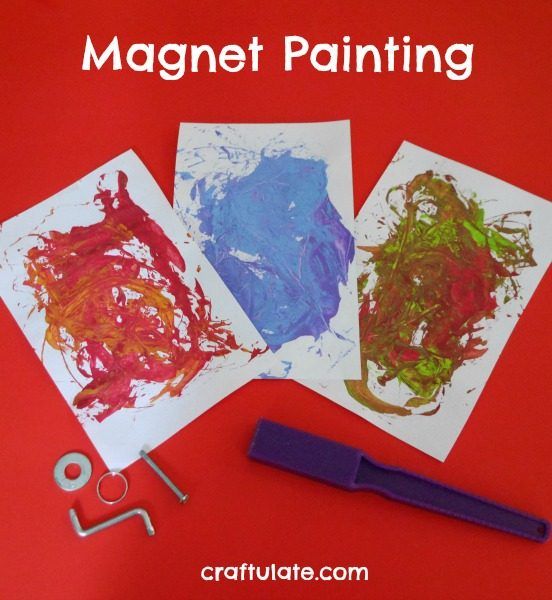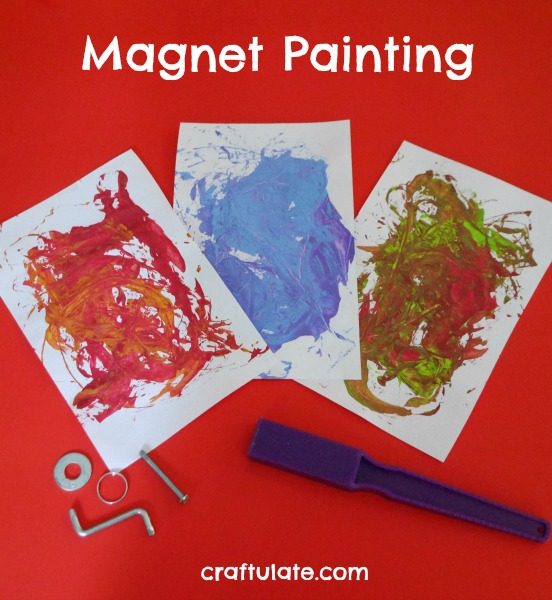 The following post contains affiliate links, which means that at no extra cost to you I can make a tiny bit of money to help support this blog. Thank you!
My son came home from summer camp the other day obsessed by magnets. My husband set up all kinds of activities for him but I wanted to work them into an art project. I set out a plastic tray and taped some paper inside. Then I added some magnetic objects like washers and screws, and provided a magnet wand.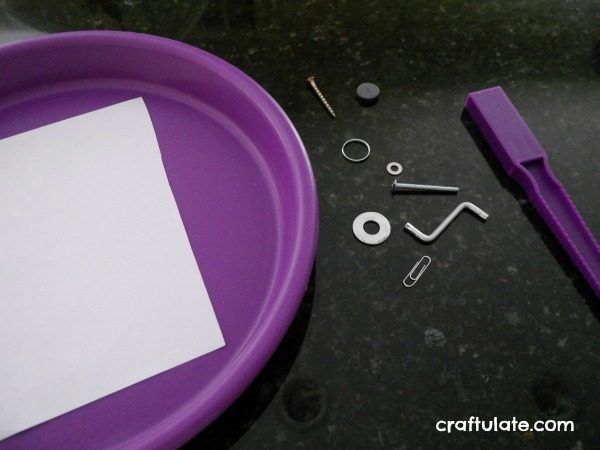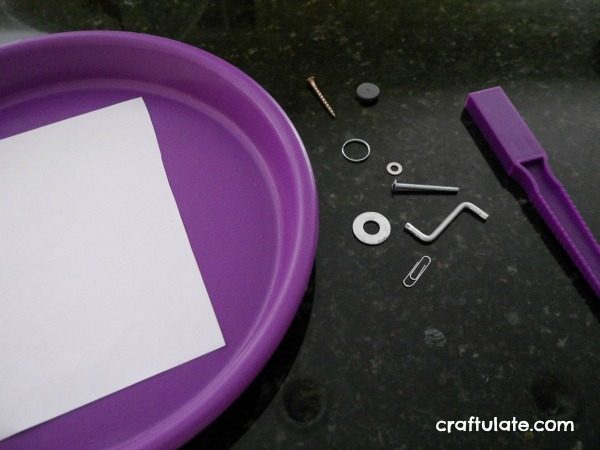 My son chose some colors of Apple Barrel paint and squirted some red and orange onto the paper. We placed a few magnetic objects onto the paper, then moved them around by moving the magnet wand around underneath the tray.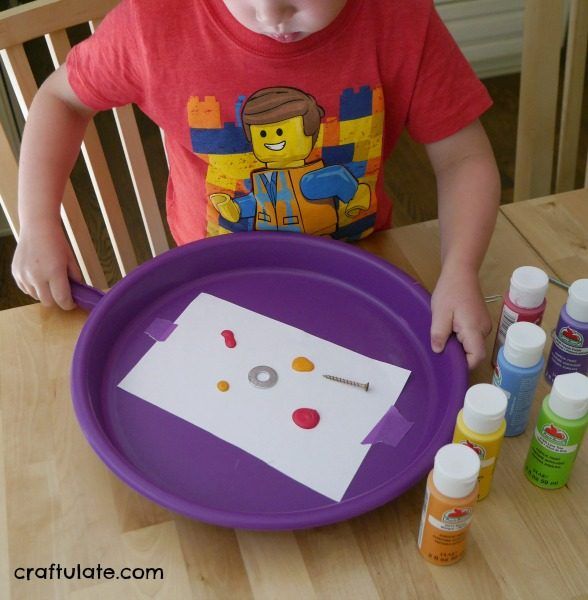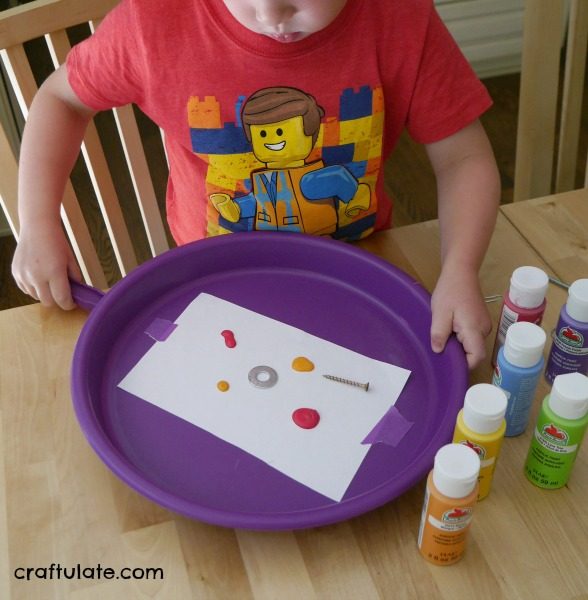 The wand dragged the items through the paint, creating some fun designs.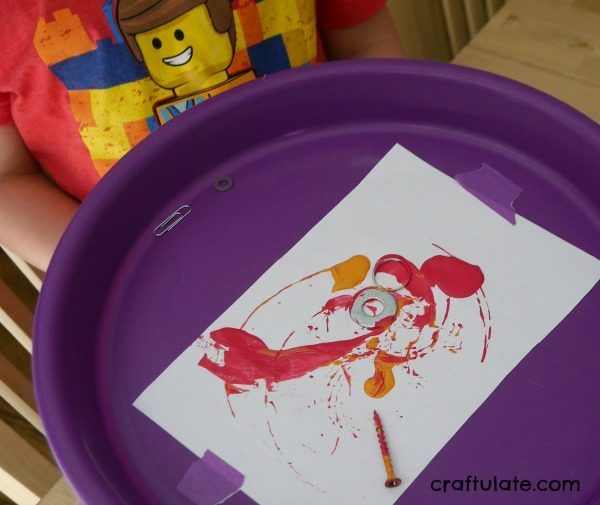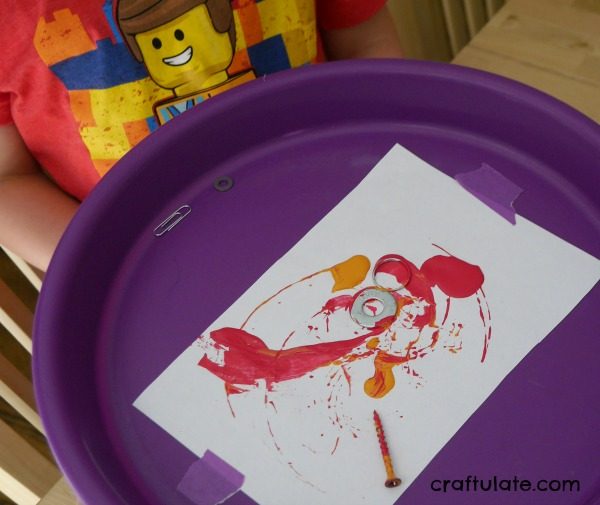 When all the paint was used up, we decided the picture was complete!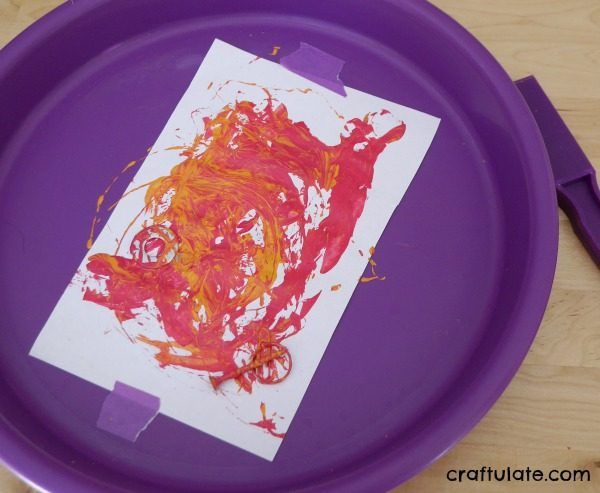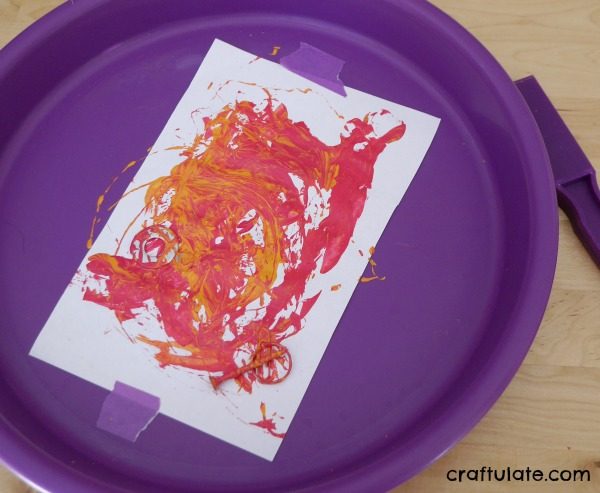 He went on to make two more pictures. One using blue and purple…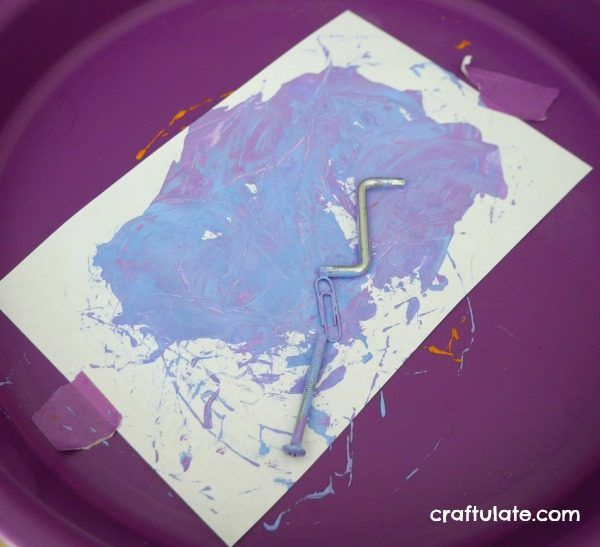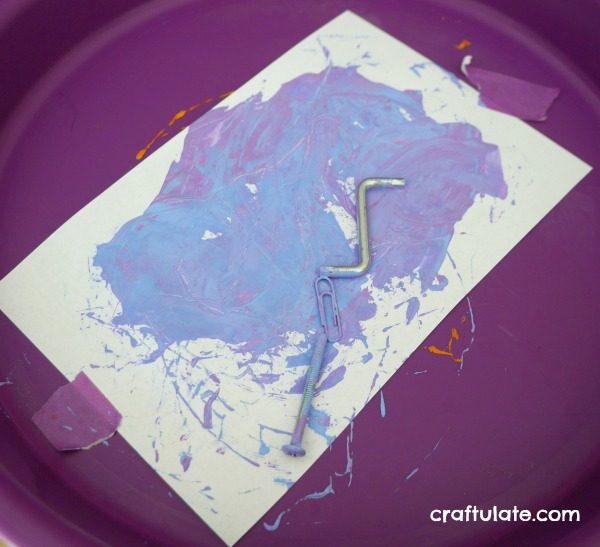 … and the last one using red and green.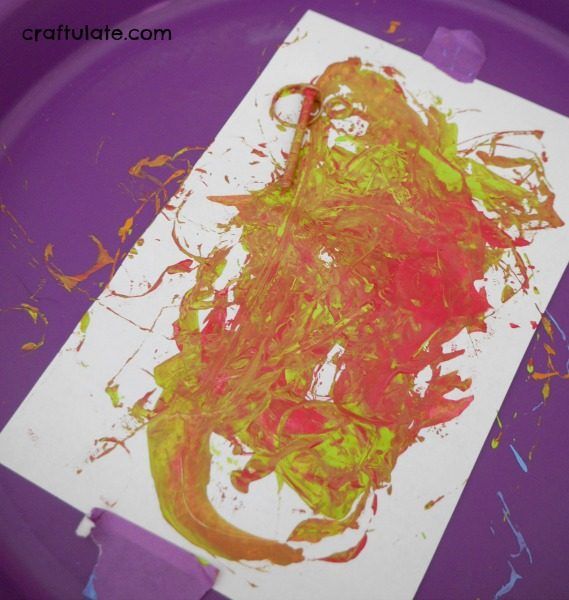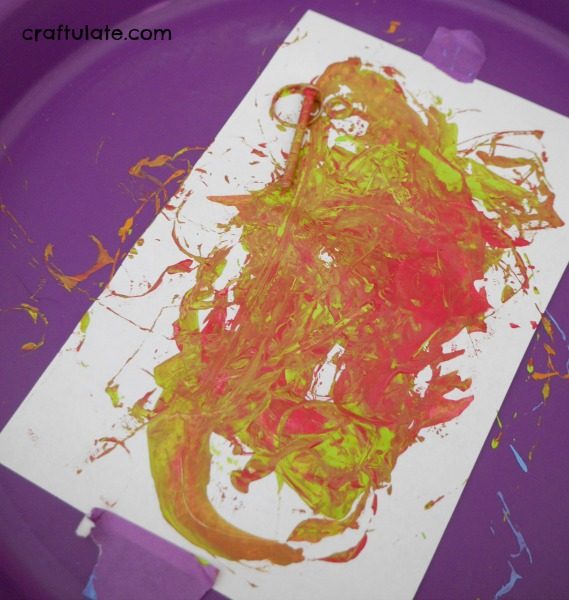 This was such a fun and interesting way to make art!
[bctt tweet="Magnet Painting – a fun process art activity for kids #kidsart #artforkids" username="craftulate"]