Viva® Vantage® kindly invited me to their party! So this post is sponsored by the brand but you've got to check out just how amazing these paper towels are!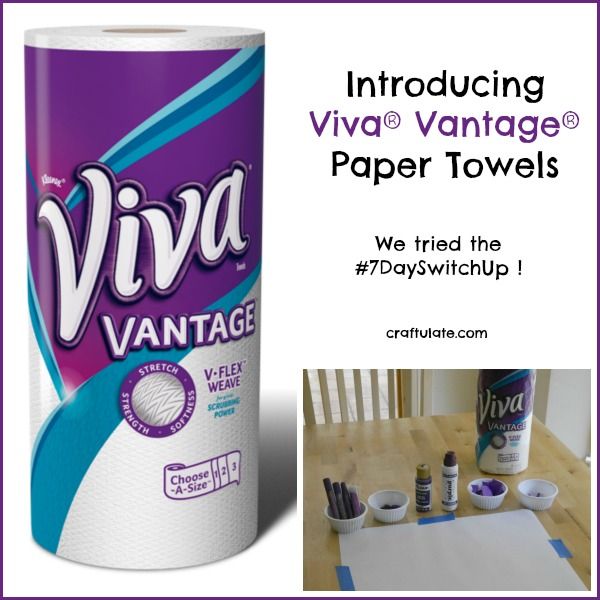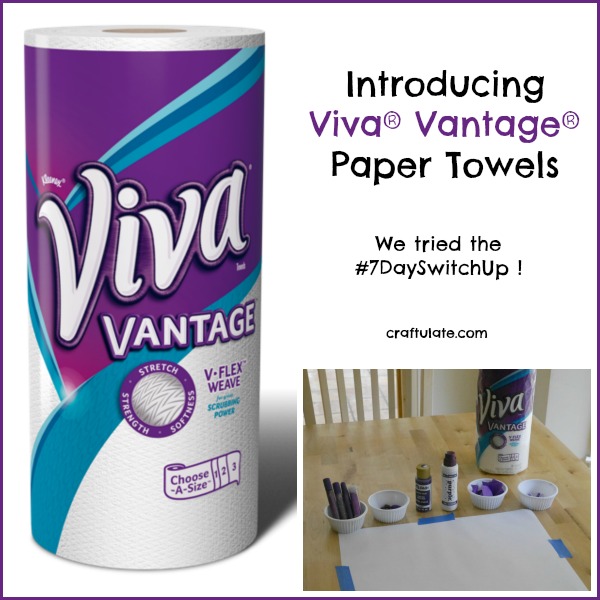 This is a sponsored post written by me on behalf of Viva® Vantage®. Please see my disclosure policy.
Are you a paper towel household or not? We most definitely are but we also get through a fair few baby wipes when we're doing messy and sticky craft projects. So I was VERY intrigued to be invited to a Viva® Vantage® party, where I learned all about these wonderful paper towels with revolutionary V-Flex™ Weave. We got to try out all kinds of activities like rinsing cranberries (who needs a colander?!?), wiping wine glasses so that they were smear-free before decorating (see my decorated glass below) and scrubbing apples before dipping them in caramel and sprinkles (no photos of the final product – I ate it!).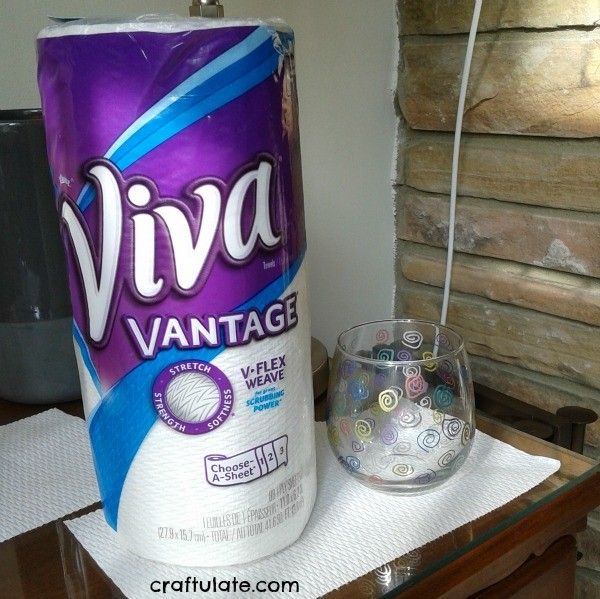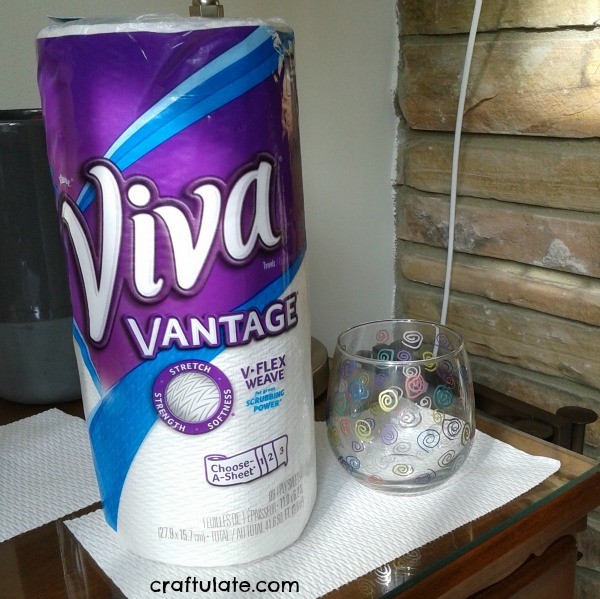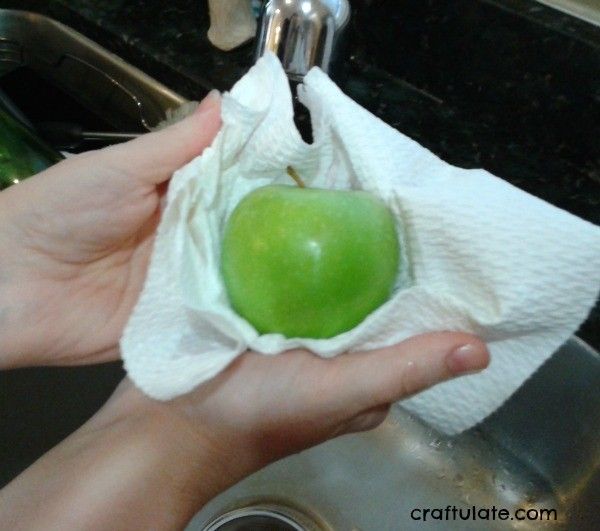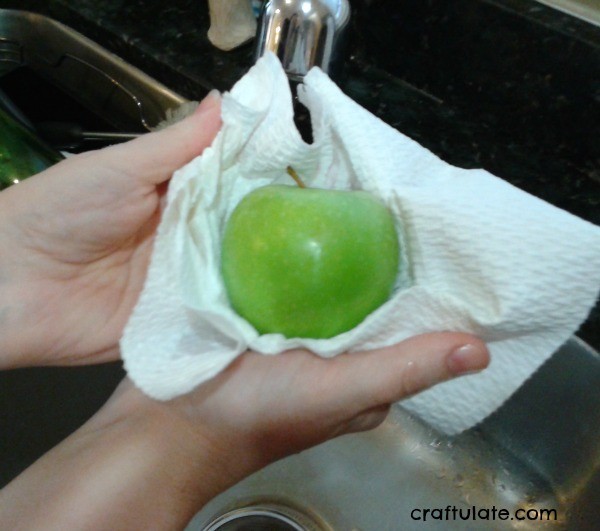 The stretchy-strength of these paper towels gives them great scrubbing power – with sponge-like absorbency! The Viva® Brand knows that they have something good going on here (hello – it was recently named 2015 Product of the Year!), but they also understand that people get stuck in a rut when it comes to brands that they buy. So they are offering shoppers a coupon so that they can buy the product and test it for themselves: the "7-Day Switch Up" has to be tried – not least because consumers can return to the site to dish on their switch and enter for a chance to instantly win a $100 gift card!!
Like a lot of families my main use of kitchen towels at home is cleaning up wet and/or sticky messes. So I decided to embark on a messy art and craft session with my four-year-old son and really put Viva® Vantage® through its paces! Here are the challenges that I set:
Paint
Glitter glue
Loose glitter
I set everything out, including lots of fun items like tissue paper, gems, straws and buttons to glue onto the picture.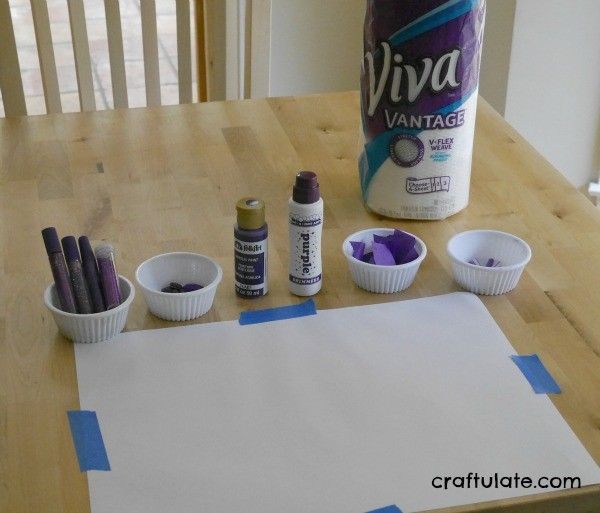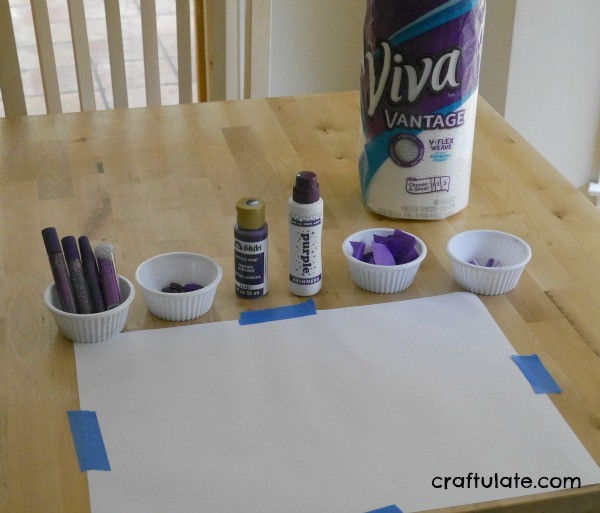 Things started off neatly enough with the paint and glitter glue – but using a paintbrush. Then the loose glitter came out. Eeek! And then the fingers started to get involved.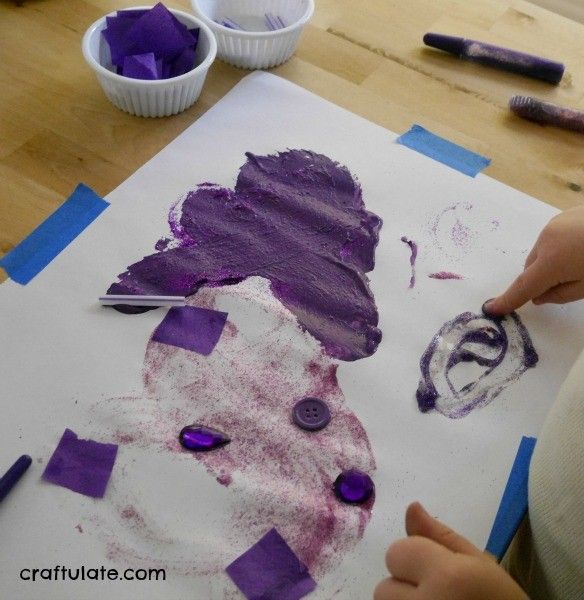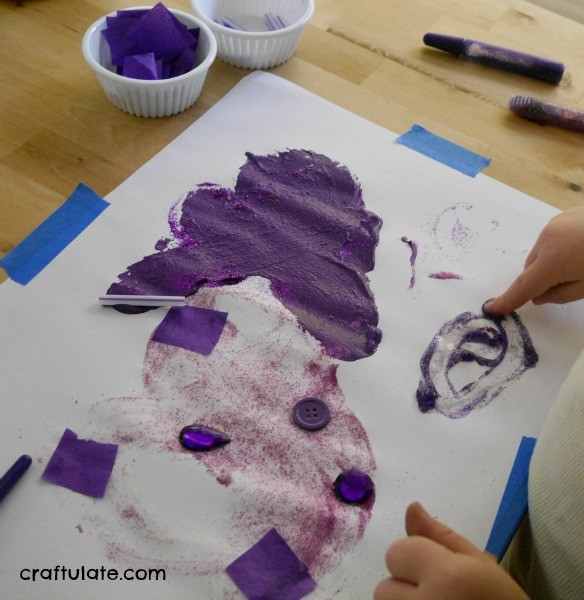 I tore off one sheet of Viva® Vantage® (or half sheet, if you prefer to call it  that – the choose-a-sheet packs are just perfect for us!), moistened it with water and it was perfect for cleaning my son's mucky fingers.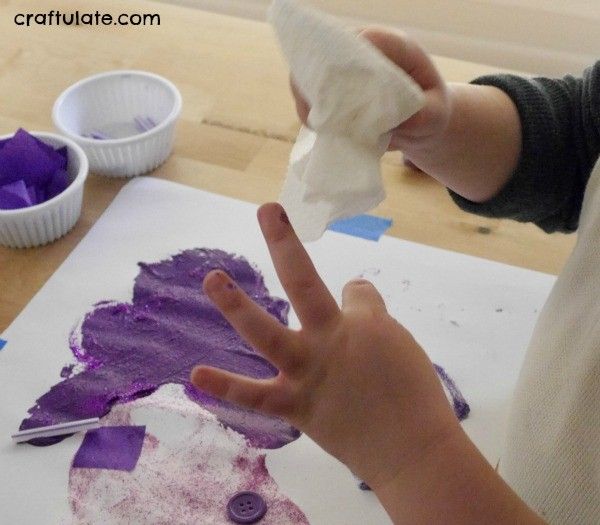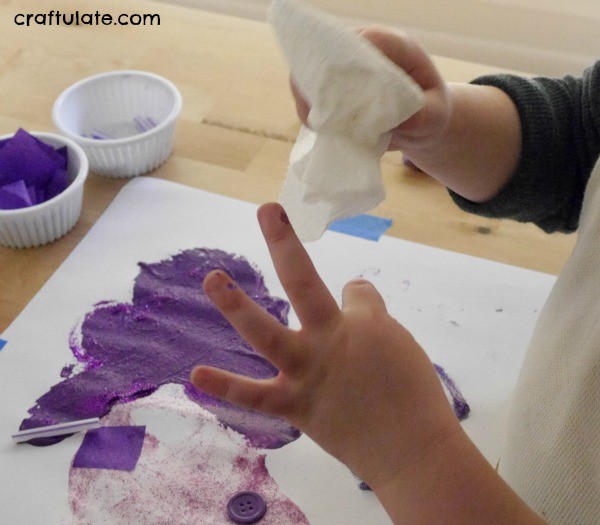 I rinsed the paper towel, and used it again for cleaning up the table. It stretches to scrub which made clean-up super easy! Ta-da! All glitter and paint gone!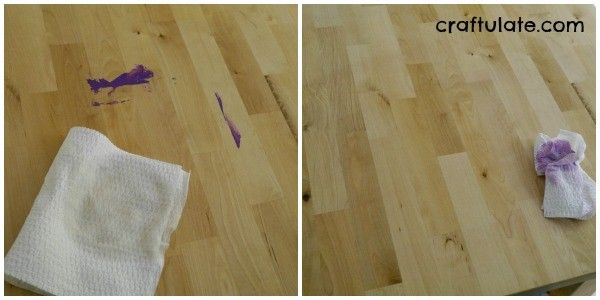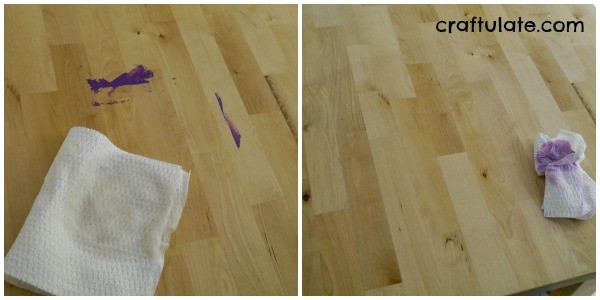 And here's the finished artwork, in all its purple glory!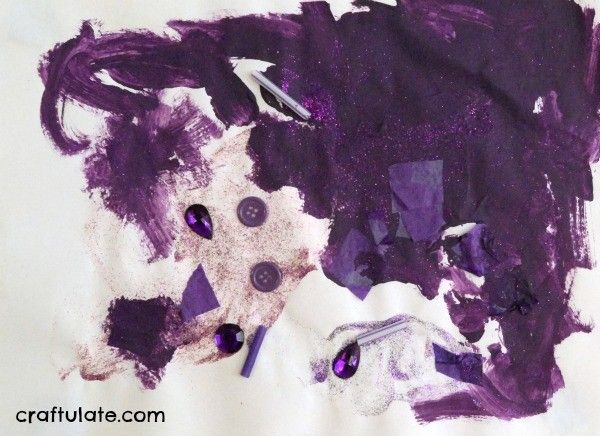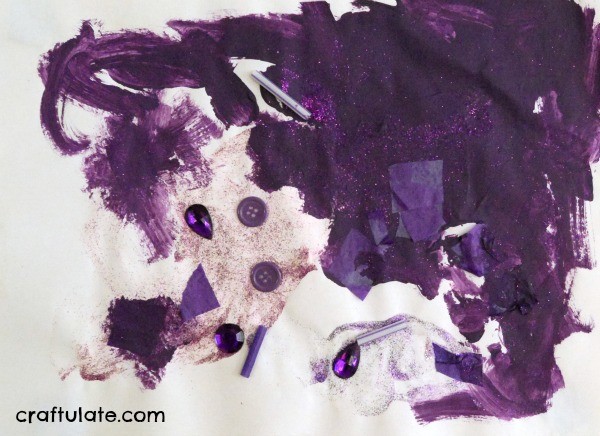 This is a sponsored post written by me on behalf of Viva® Vantage®. Please see my disclosure policy.