These super beads don't require glue or ironing to fuse together – just water!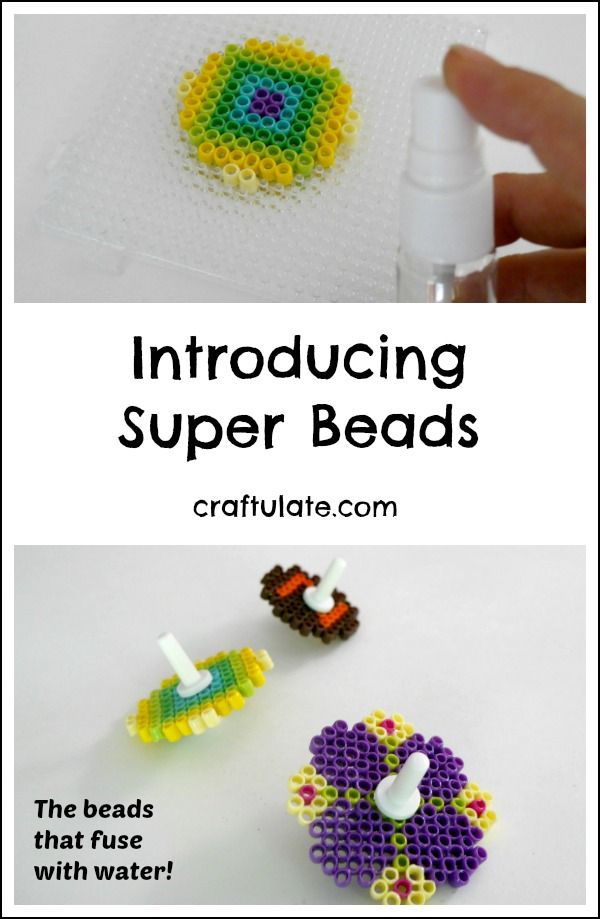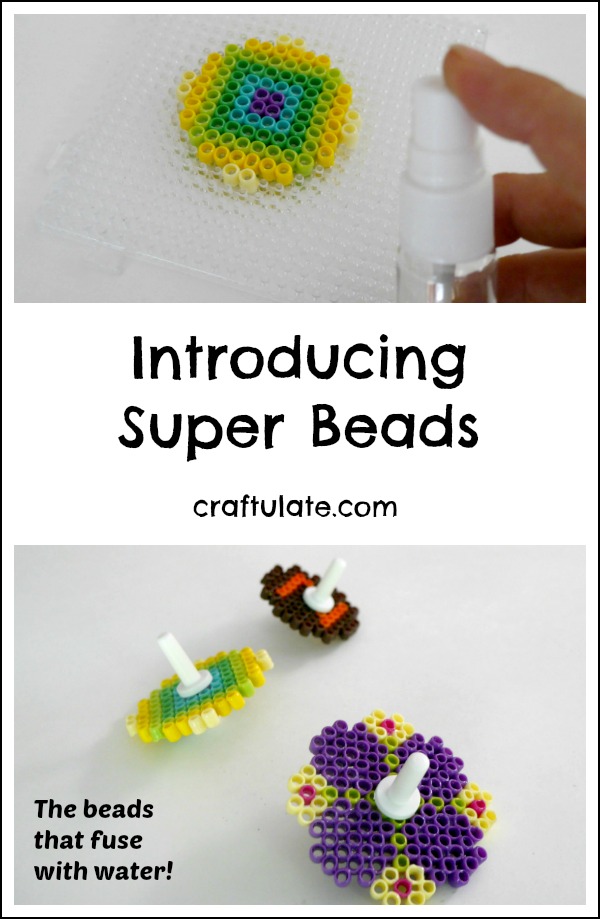 This is a sponsored post written by me on behalf of Zirrly. All opinions are my own. Please see my disclosure policy. This post also contains affiliate links, which means that at no extra cost to you I can make a tiny bit of money to help support this blog. Thank you!
As well as designing crafts from scratch – we also love trying out craft kits! And as you probably know, we LOVE our melted bead crafts. We've made designs with a Star Wars theme, key chains, ornaments, and more!
So when the guys at Zirrly offered us the opportunity to try out Super Beads, we leaped at the chance – because they DON'T NEED IRONING! After making the design, you spray water over it, and the beads fuse together. This is PERFECT for my six-year-old son, and we just had to try it out.
We received the Super Beads Spinning Tops kit (shown here as 3D Magic – but the packaging is changing!), which contained two peg boards, lots of assorted beads, three pattern ideas, a handy tool, spray bottle, and some attachments to make the designs into spinning tops. There are lots of different sets available, including jungle animals, jewelry and more!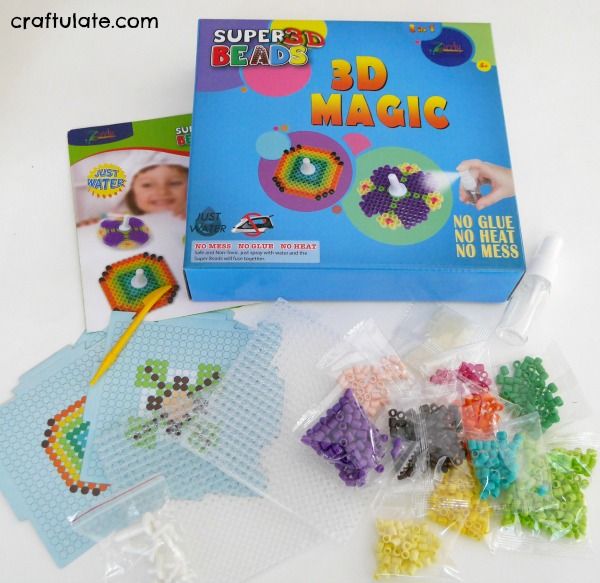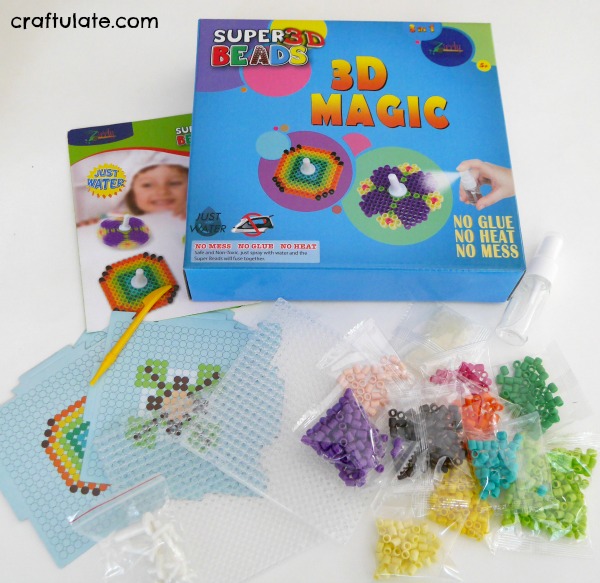 I showed the pattern templates to my son but he immediately wanted to make his own.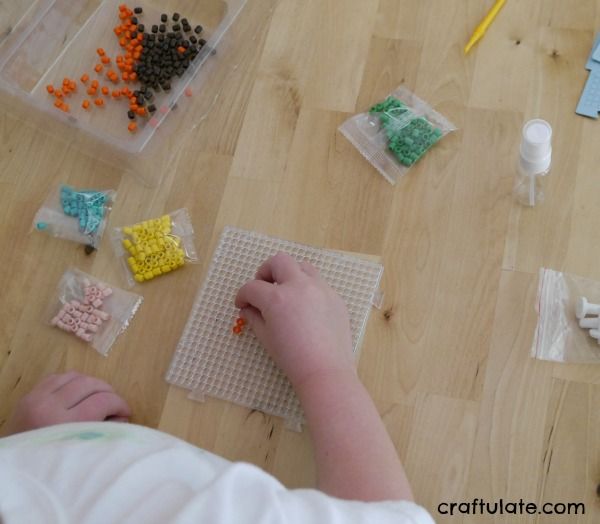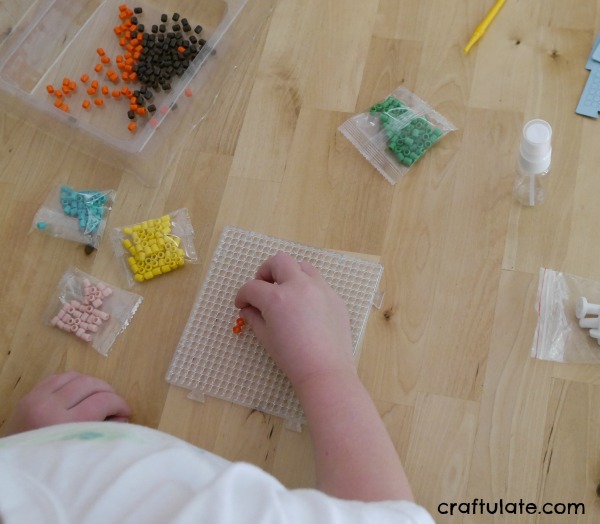 The beads are softer than other melty beads that we have used, and in some cases we had to push them on quite hard to the peg board.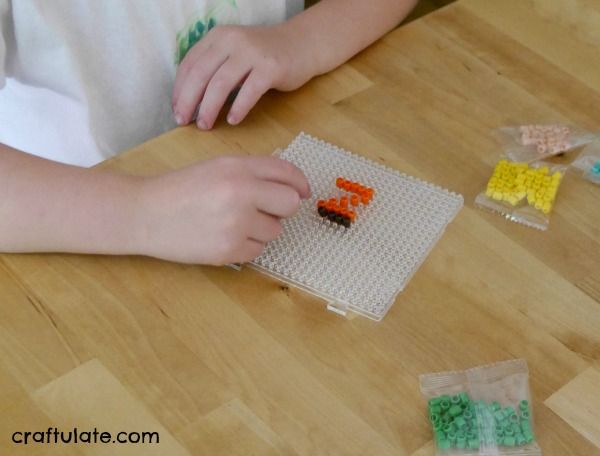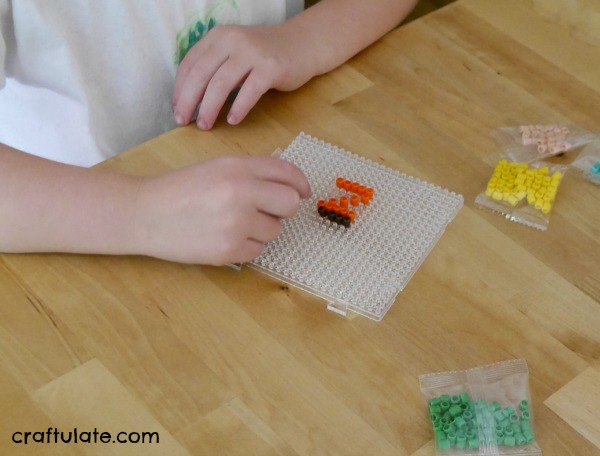 F finished his design – a "N' for Nerf, apparently – or perhaps he meant a "Z" for Zirrly! 🙂
My mom was visiting when we opened this bead kit, and opted to make one of the suggested patterns.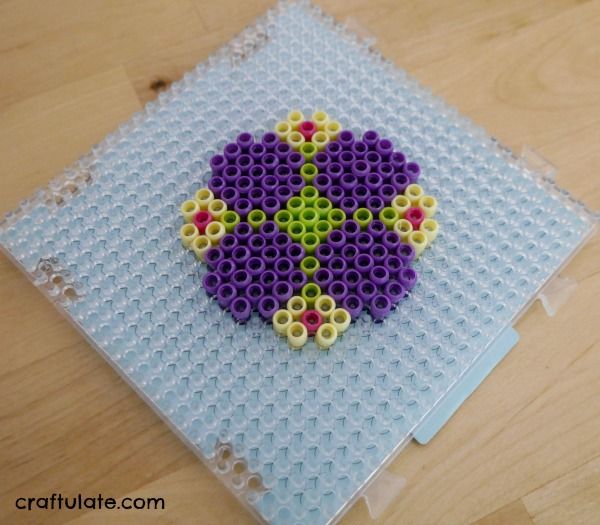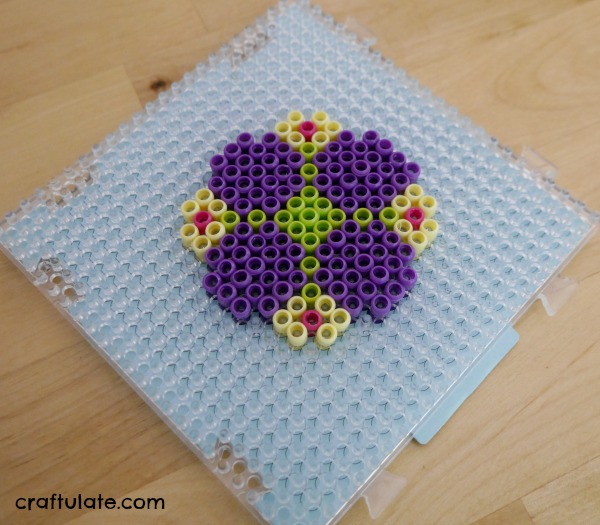 After the designs were completed, we sprayed them with water. It was completely mess-free apart from a small amount of water under the peg board!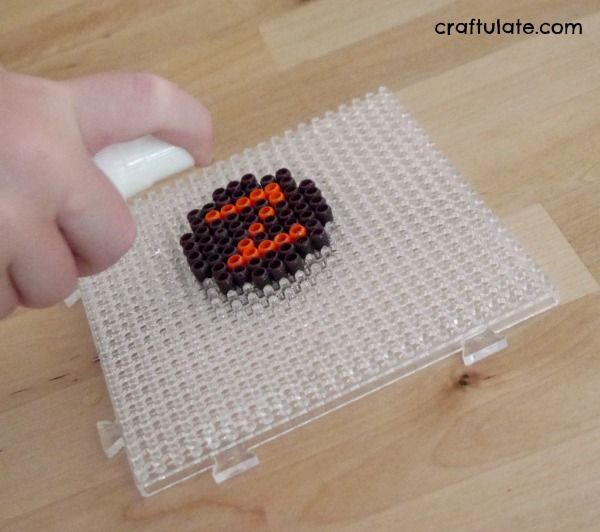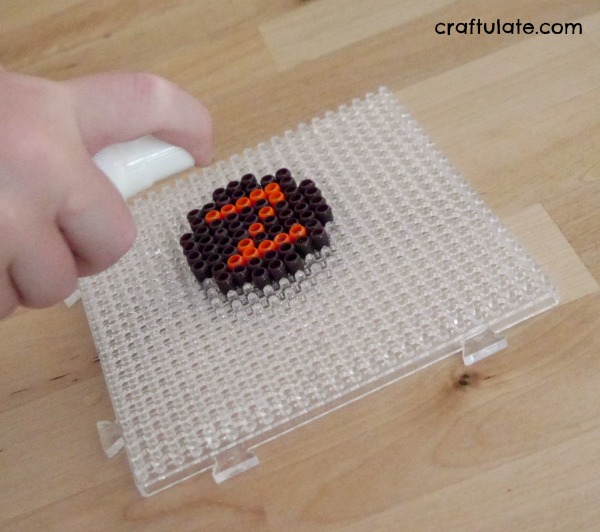 Then we left them for an hour before checking on them. They felt soft and slightly tacky, so we left them a little longer. When the super beads were completely dry they were perfectly fused together! We added the spinning top attachments to complete the toys!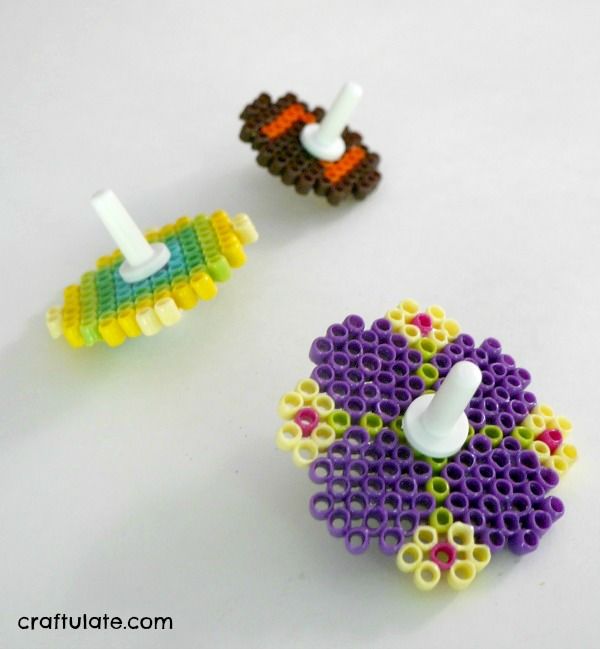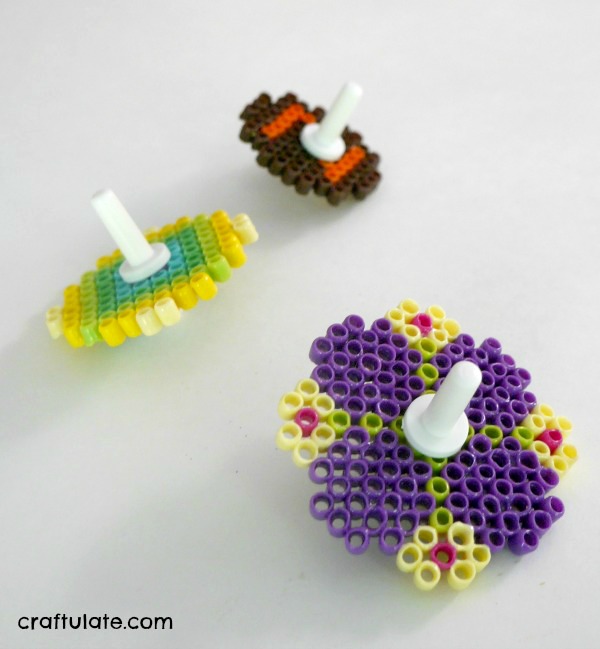 The next day we tried out some other designs! When finished, the bead designs are flexible and don't crack or snap!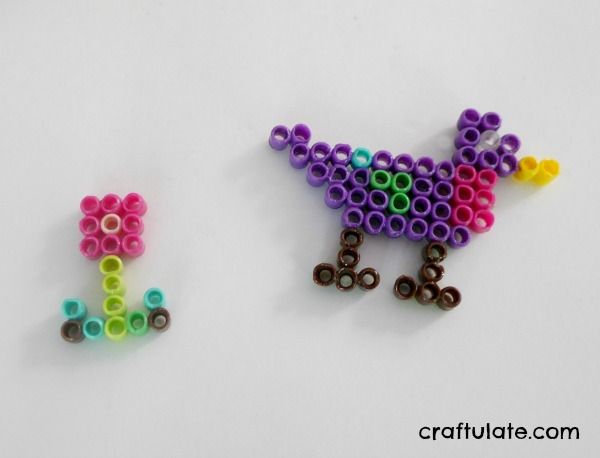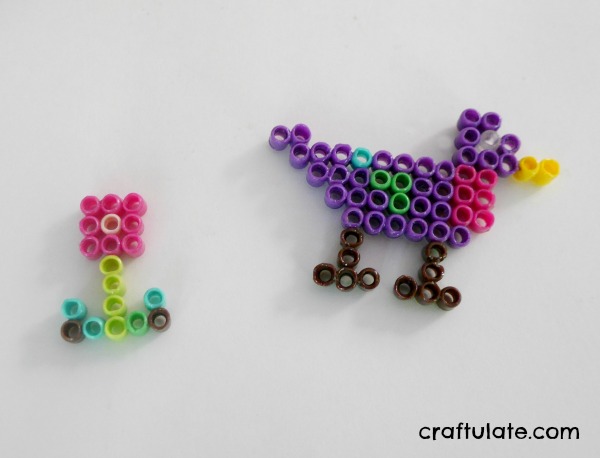 You can buy Super Beads from Zirrly.com – and you can get $5 off your first order by using promo code "sbds5"!