Have you tried the adorable new range of plates, placemats and bibs from Brinware?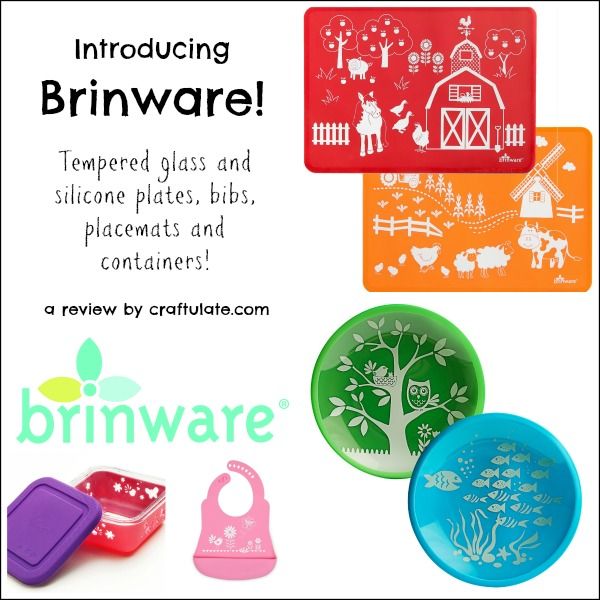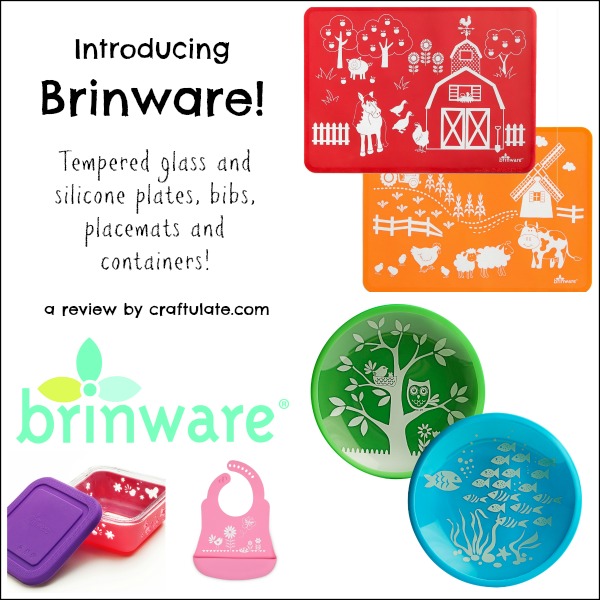 This is a sponsored post written by me on behalf of Brinware. All opinions are my own. Please see my disclosure policy.
I was delighted to be asked to try out Brinware's range of gorgeous products! So let's start with first impressions.
Beautiful range of colors
Wonderful designs
Great quality
And available at Target!
Secondly, let's look at the product range and those COLORS!
PLATES
There are seven different designs available, and all of them are interesting and engaging. Choose from Butterfly Garden, School of Fish, Barn Yard Friends (two varieties), It's a Hoot, Koala and Friends, or Panda Play.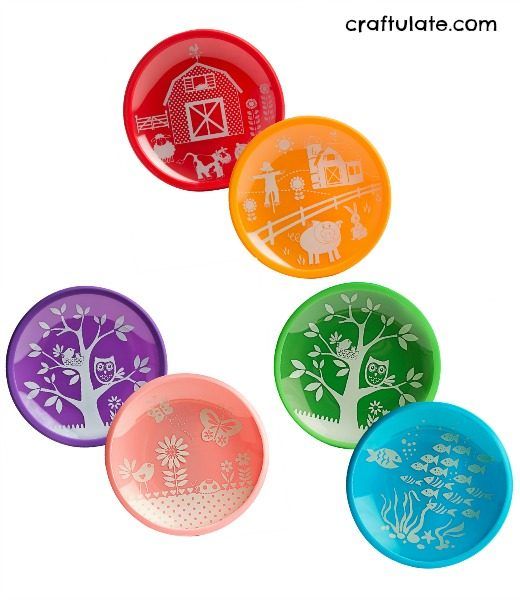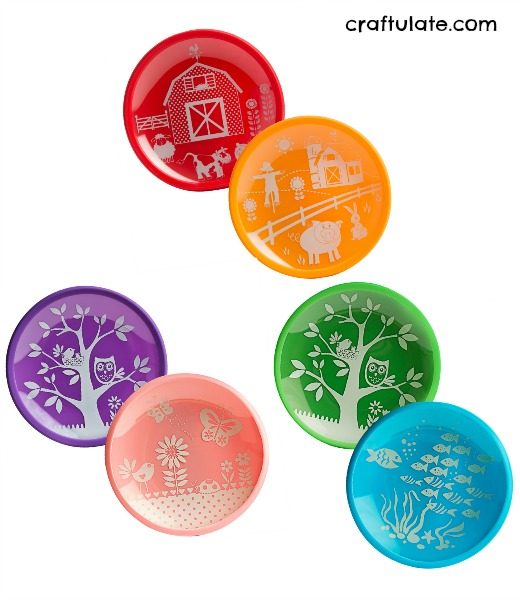 We tried out "It's a Hoot" and "School of Fish". The plates are actually tempered glass with a removable silicone sleeve. The silicone makes the plates very unslippery – which comes in useful!
BIBS
My five year old is too old for bibs (although it is tempting sometimes to give him one!) but aren't these bibs lovely? All made from soft silicone with an adjustable neck.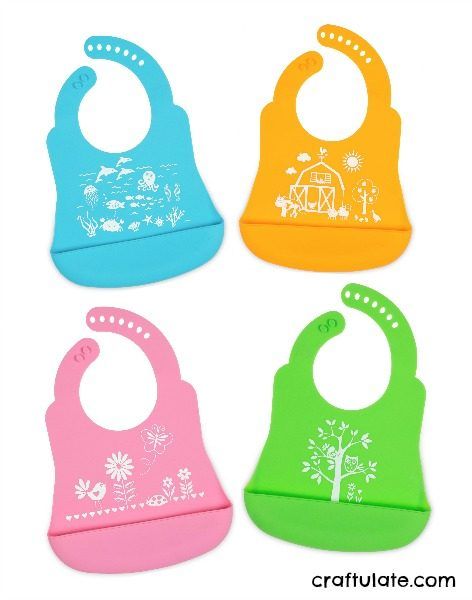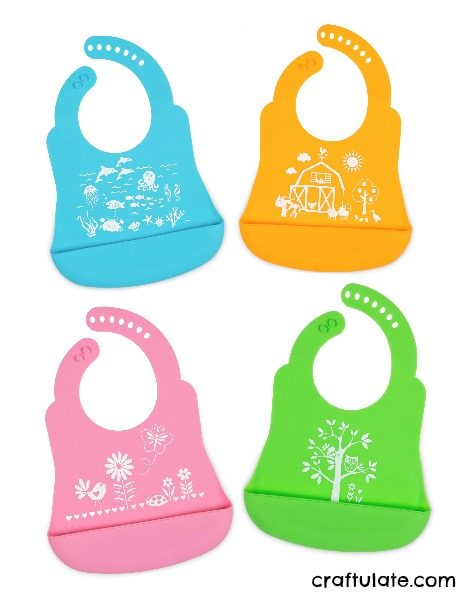 PLACEMATS
To match the plates, we also had the "It's a Hoot" and "School of Fish" placemats! They are made from 100% non-toxic, hypoallergenic silicone and they absolutely glue themselves to the table which is fantastic! No slipping or sliding going on here!
There are six designs available: Barn Yard Friends (two varieties), Land, Sea, ABC and 123 – with different color options for some designs. Available in sets of two.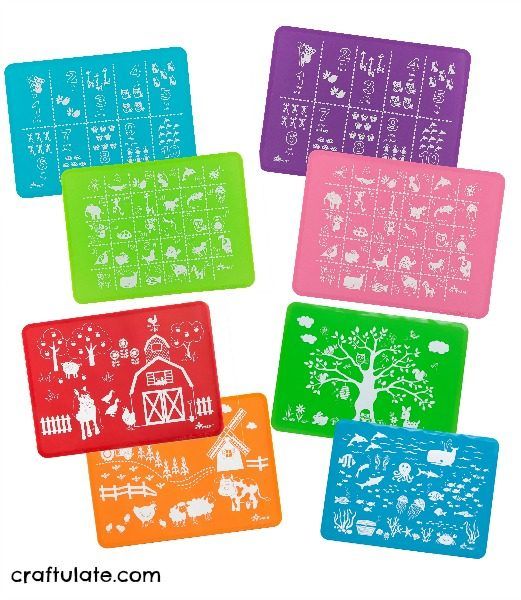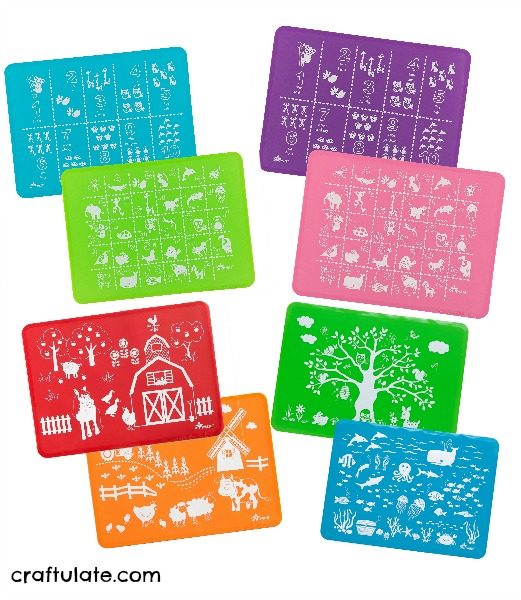 CONTAINERS
Two cute options to choose from here: School of Fish or Garden Party. Made from borosilicate glass and FDA approved food-grade silicone, these handy containers have cut-outs in the side to allow you to see through.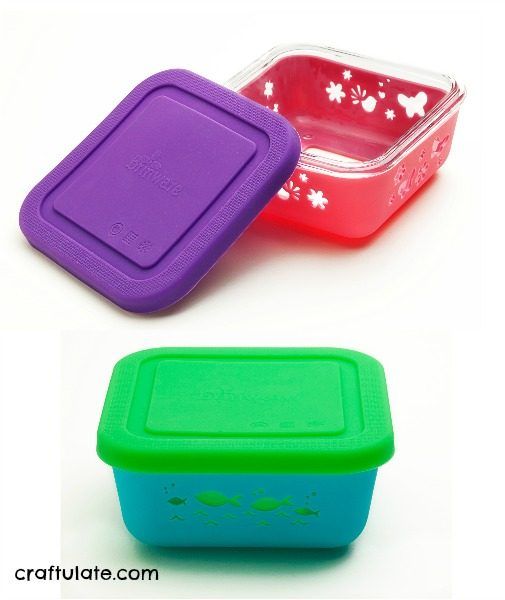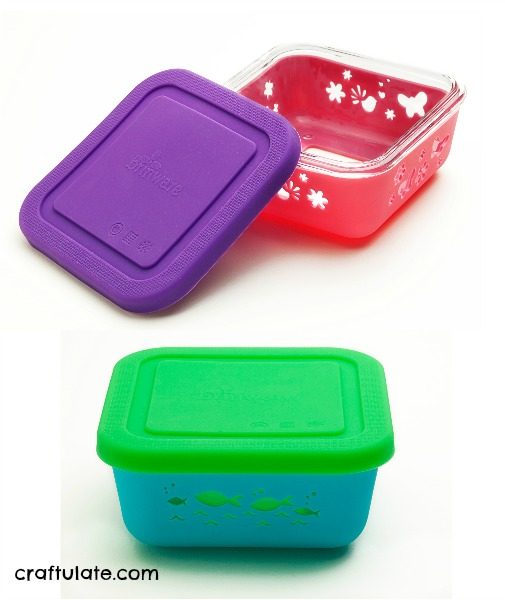 And lastly, let's look at the facts.
Tempered glass and food-grade silicone
Dishwasher safe
Microwave safe
Containers are also freezer safe and can be used in the oven up to 400F!
Brinware is dedicated to making the safest, cutest, most responsibly built items on the market. What's not to like? 🙂
Check out Brinware products today!