This step-by-step tutorial will teach your kids how to draw the Mo Willems' pigeon!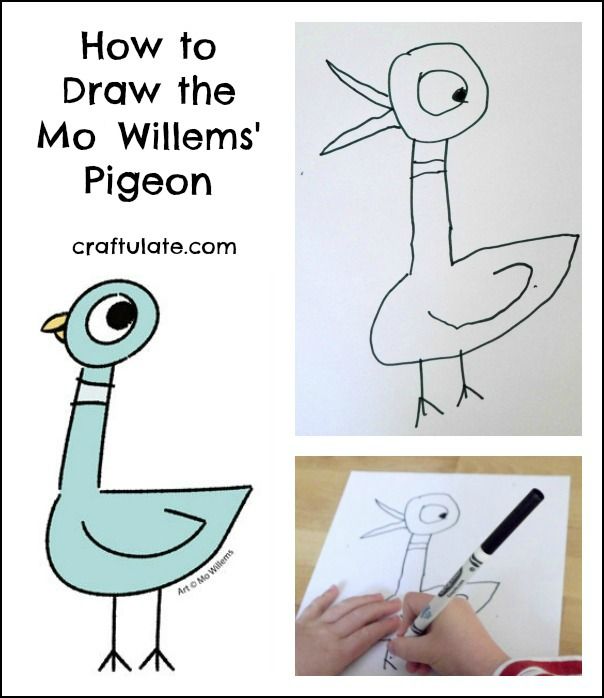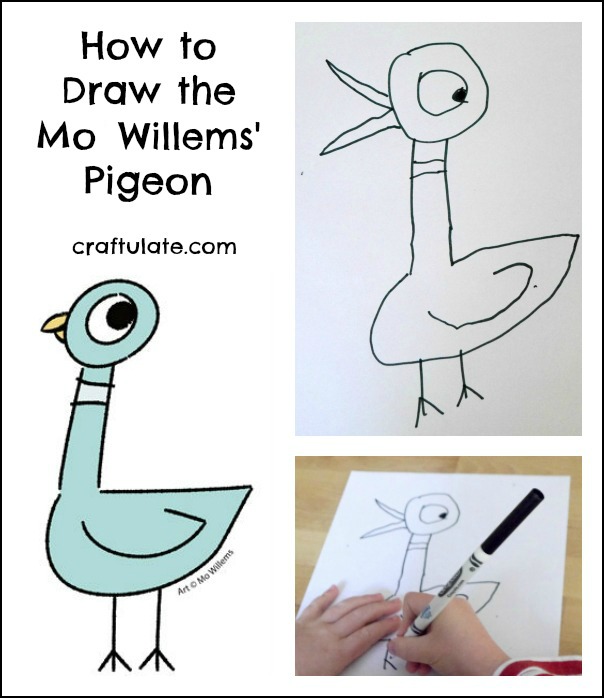 The following post contains affiliate links, which means that at no extra cost to you I can make a tiny bit of money to help support this blog. Thank you!
My six year old son is entirely responsible for this post! He came home from school one day, and said "shall I teach you how to draw a pigeon?" It  turns out that he'd read a Mo Willems' "Pigeon" book at school, and had decided to copy the pigeon. Without any reference in front of him, this is what he drew: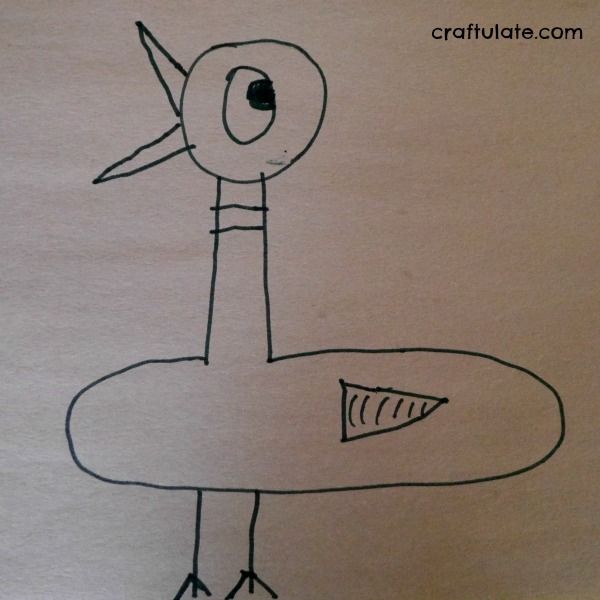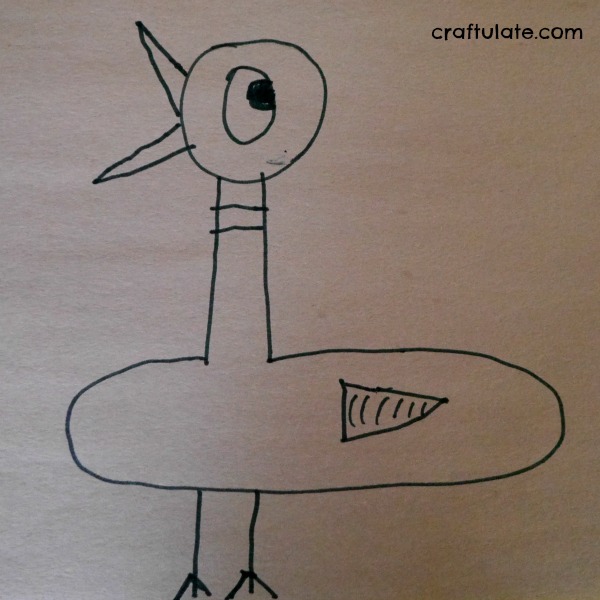 Bear in mind that so far we only have one book by Mo Willems: Don't Let The Pigeon Drive The Bus – and we've had it for just a few weeks. So I was super impressed, and I asked him to draw the pigeon again as a tutorial, so that we could show you all!
Step 1: Draw a circle (the head).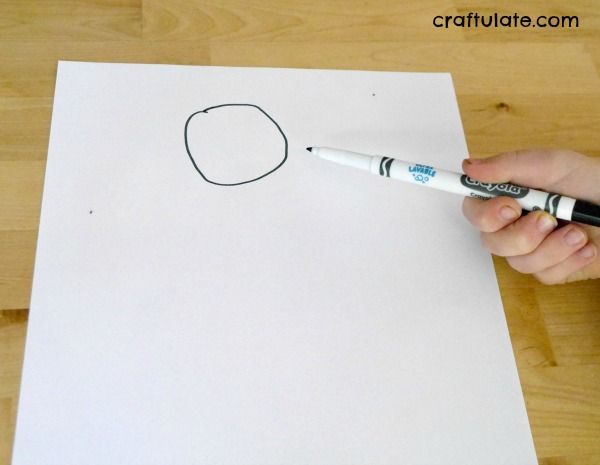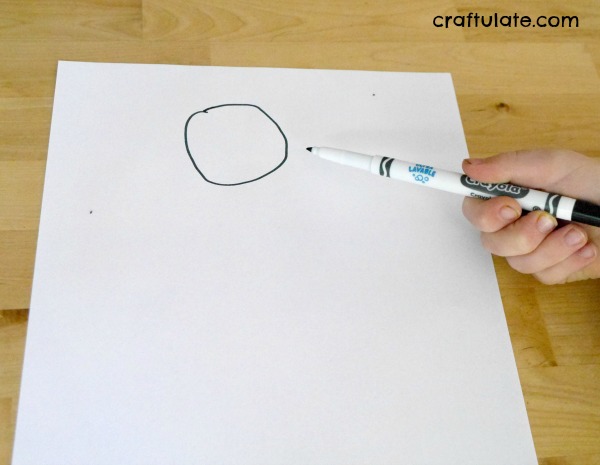 Step 2: Draw a smaller circle inside (the eye).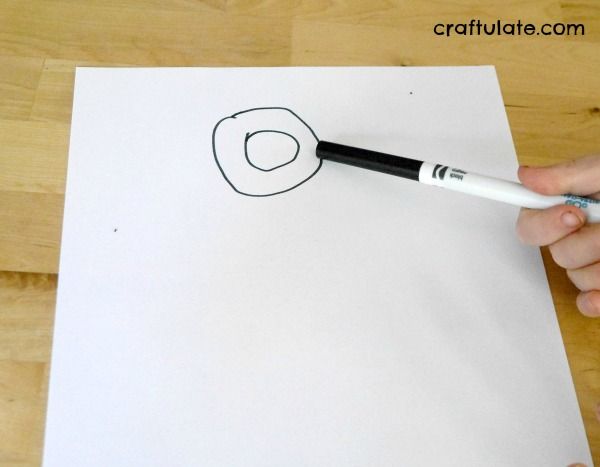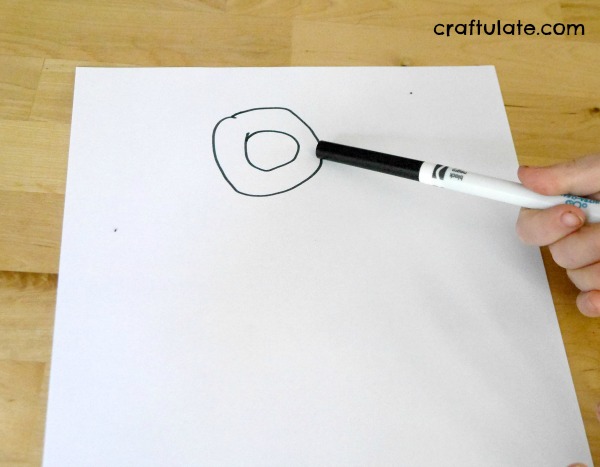 Step 3: Draw a filled-in circle inside the eye.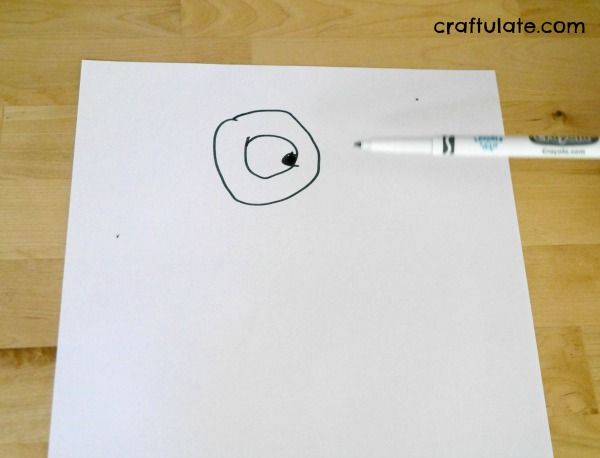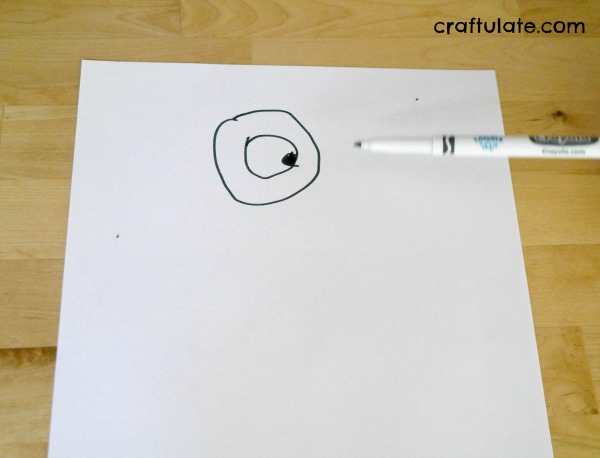 Step 4: Draw two long lines down from  the head (the neck).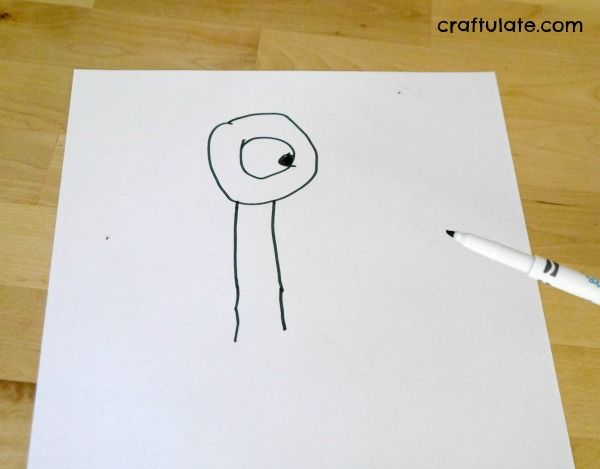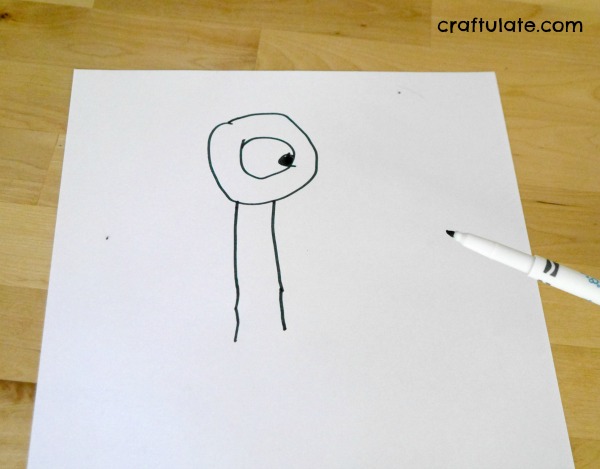 Step 5: Draw the beak (facing the opposite way from the eye).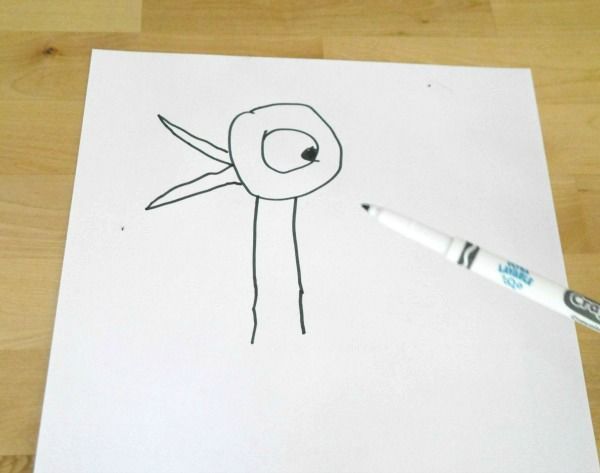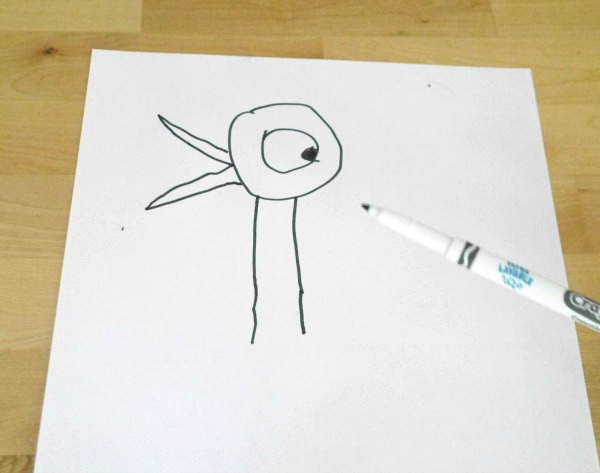 Step 6: Draw two lines at the top of the neck.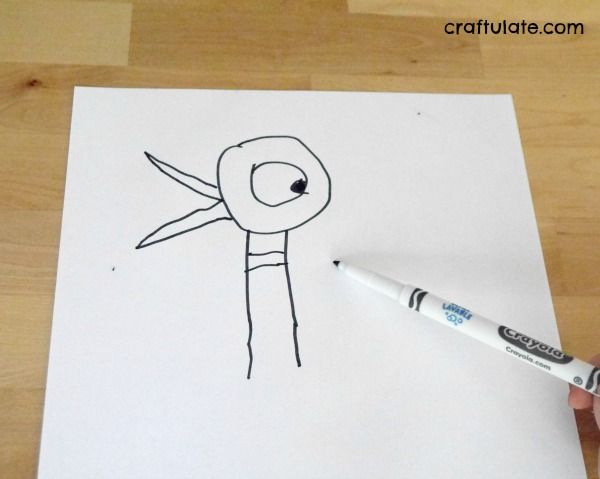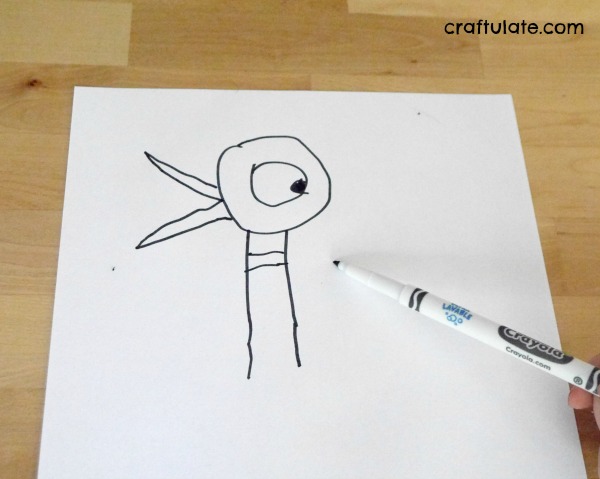 Step 7: Add the body.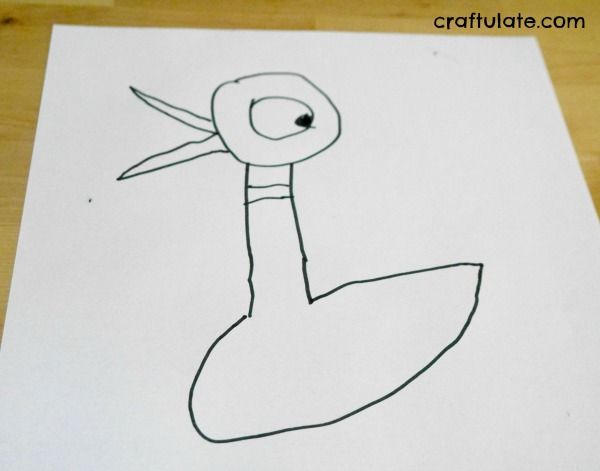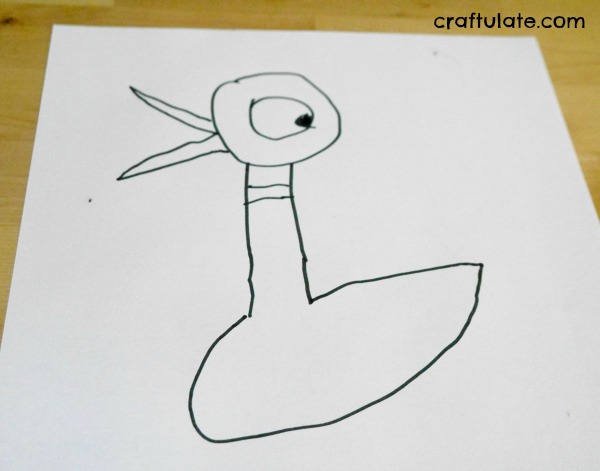 Step 8: Draw the wing.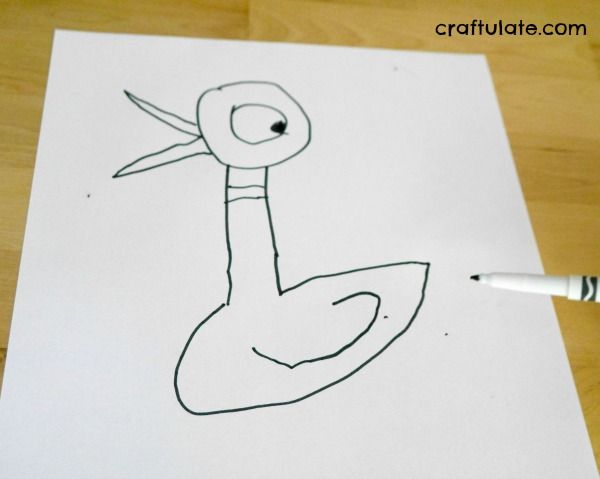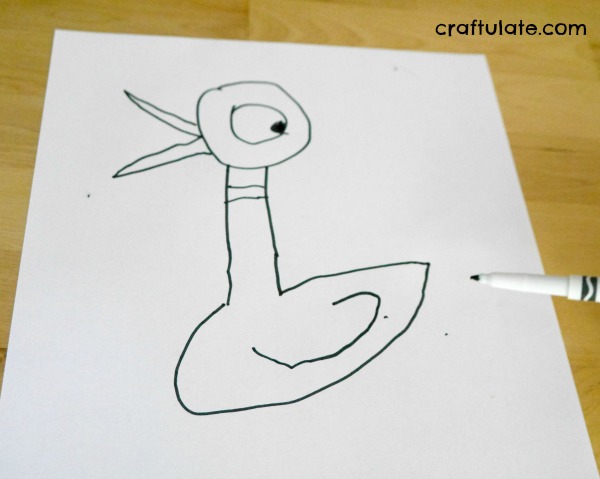 Step 9: Add two lines for the legs.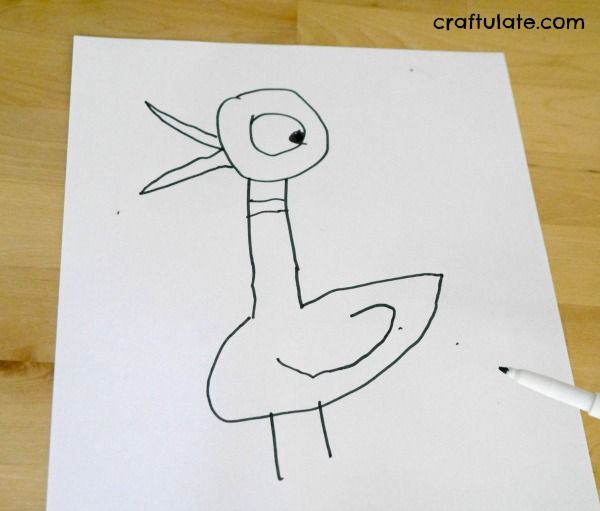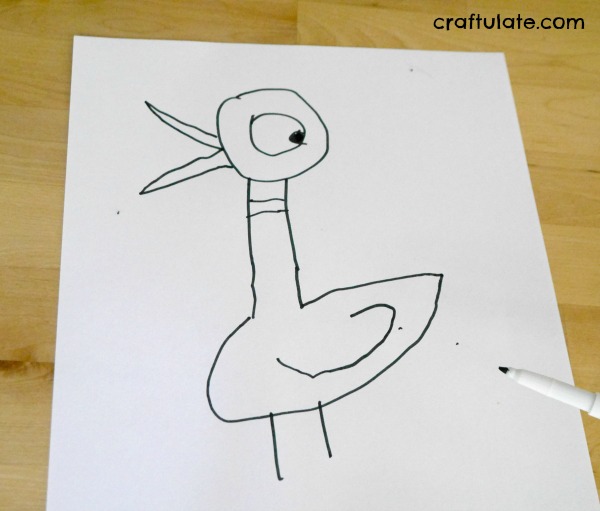 Step 10: Add two lines to each leg for the feet.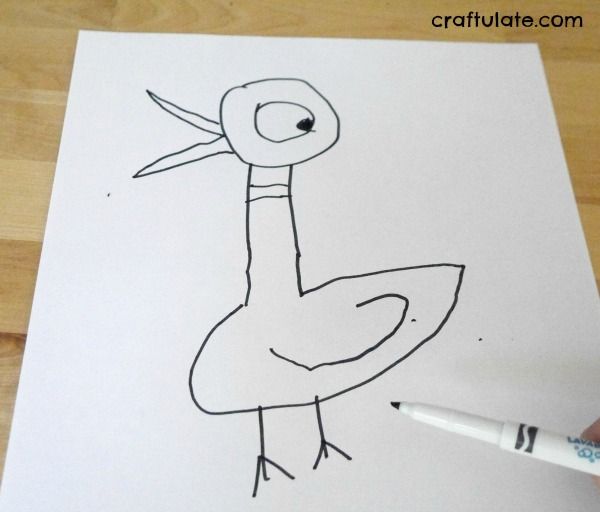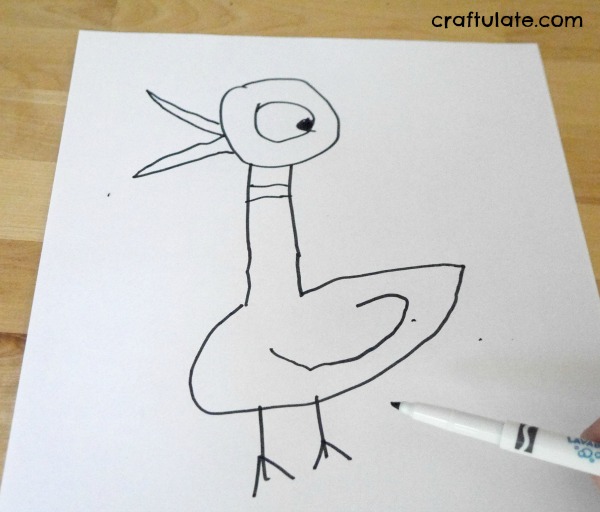 I hope that you've found this tutorial by my son helpful! Thanks to Mo Willems for the fantastic inspiration to get arty!
[bctt tweet="How to Draw the Mo Willems Pigeon #mowillems #drawing" username="craftulate"]
If you're looking for some fun drawing prompts for kids – try these!