These sugar free gummy candies are so easy to make and are perfect for themed parties and events.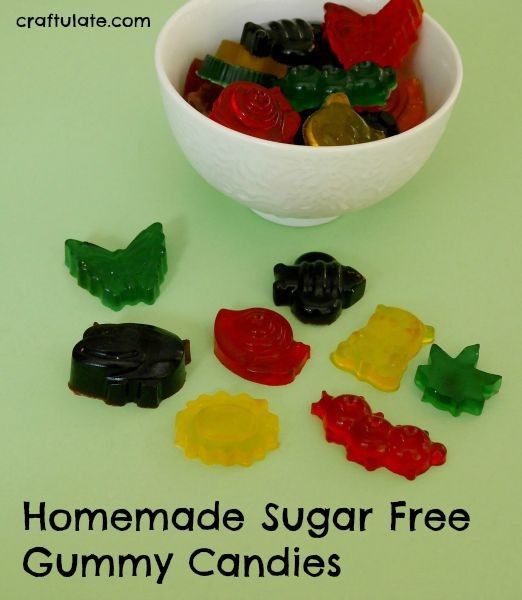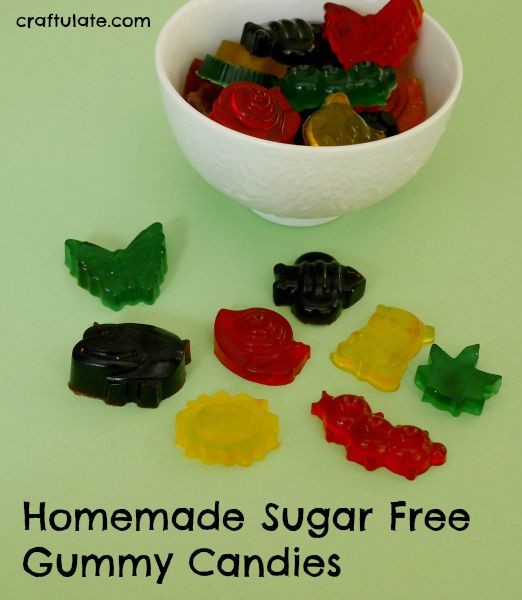 The following post contains affiliate links, which means that at no extra cost to you I can make a tiny bit of money to help support this blog. Thank you!
I recently made some zero carb gummy candies for my other blog, StepAwayFromTheCarbs. As soon as my son started helping me eat them I realised I would have to make him some of his own! All you need is three ingredients:
0.3 oz  packet of sugar free jello
0.25 oz packet of unflavored gelatine
¼ – ⅓ cup cold water*
*The amount of water used depends on how chewy and firm  you want your gummy candies. ¼ cup water makes them really quite firm – but I quite like that! Candies made with ⅓ cup water are softer and of course it makes a few more! My son happily ate all variations.
For cooking directions please check my post on StepAwayFromTheCarbs. Note:  Quick-setting Jello or products that set with carrageenan may not work so well.
I used a variety of molds for the version for kids, purchased from Amazon. These silicone molds work so well – I have a feeling I'm going to be using them for all kind of projects! Crayons, candles, chocolates or soap! You can make the gummies in just one flavor or a variety like I did – I used orange, lemon, lime, strawberry and black cherry.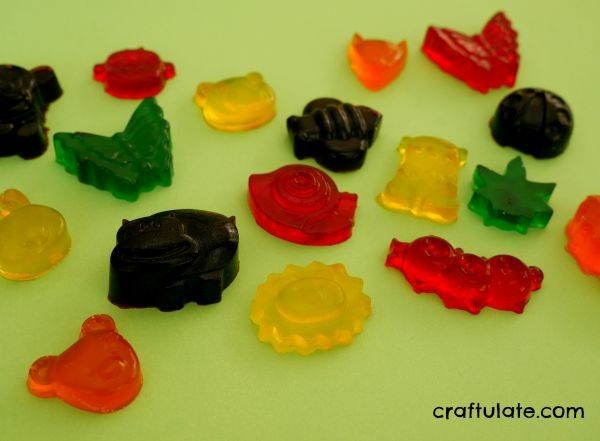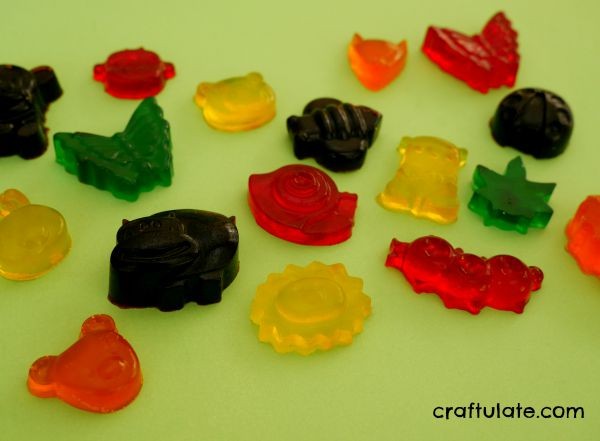 Here are some ways in which they could be used:
Themed birthday parties – either by flavour, colour or by mold shape
Road trip treats
Rewards