Here's our review of the book Epic LEGO Adventures, which promises to inspire creativity and pretend play in your kids!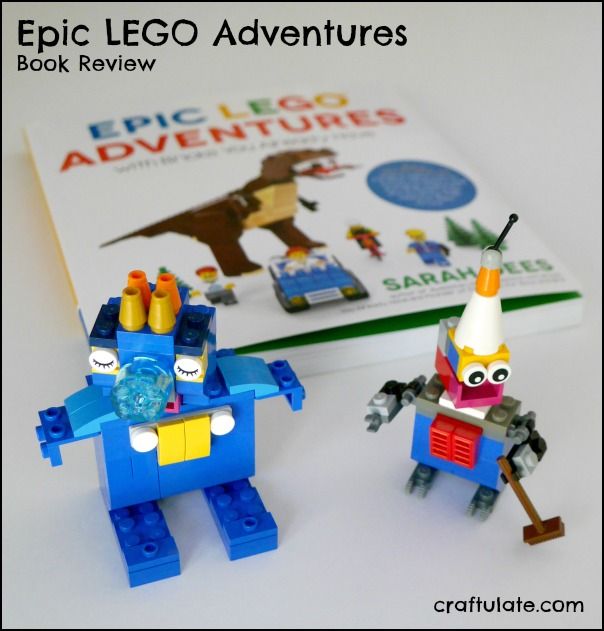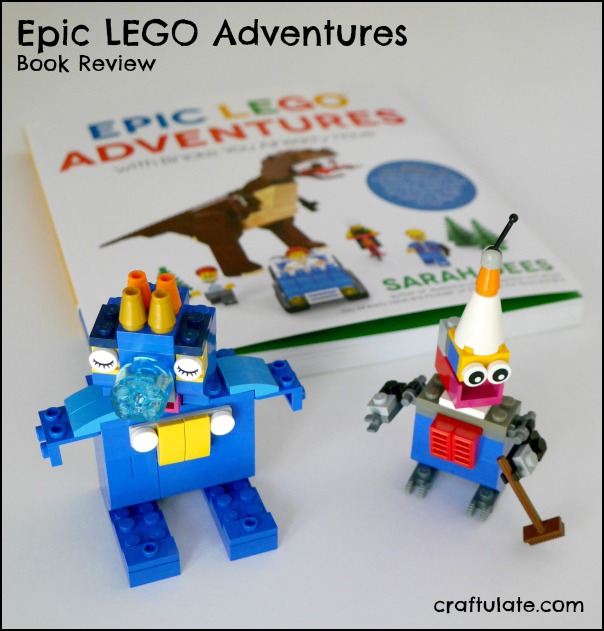 Disclosure: I was provided with this book from Page Street Publishing free of charge in exchange for my fair and honest review. Please see my disclosure policy. This post also contains affiliate links, which means that at no extra cost to you I can make a tiny bit of money to help support this blog. Thank you!
I've followed the blog Frugal Fun for Boys and Girls for a loooonnnng time. SO many creative ideas – Sarah's paper plate marble track is one of the first things that I ever added to Pinterest, and since then I have really enjoyed her creative content – often with a fun STEM angle. I also had the pleasure of meeting Sarah in person in April of this year – and she's as fabulous as you might think! So when she announced she had published a book – Epic LEGO Adventures – I jumped at the chance of receiving a review copy!
These creations are ones that you can make from bricks that you already have at home. However, if you really need specific bricks, Sarah gives some great tips of where to find them!
My 6½ year old son absolutely loved flicking through the pages and seeing all the different adventures. They are split into five categories: Crash Landing On The Moon, Dinosaurs On The Loose, Tex Alexander And The Quest For The Crystal Bunny, The Best Worst Camping Trip Ever and Dr. Martin's Mutant Bug Lab.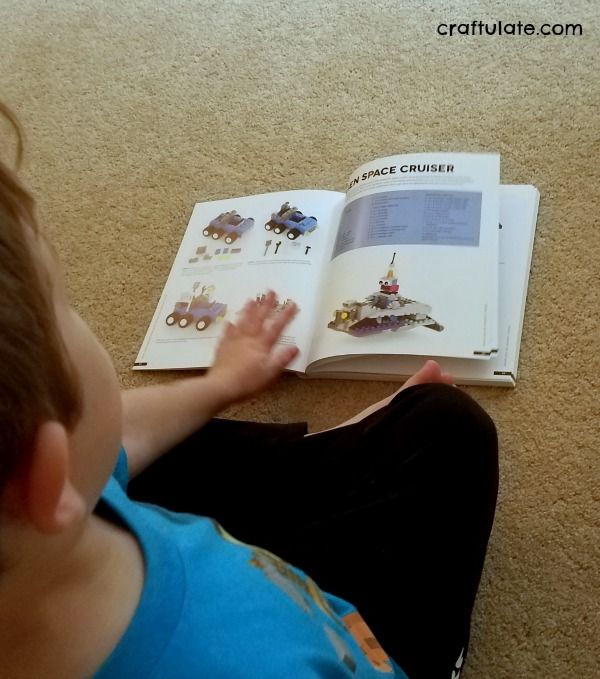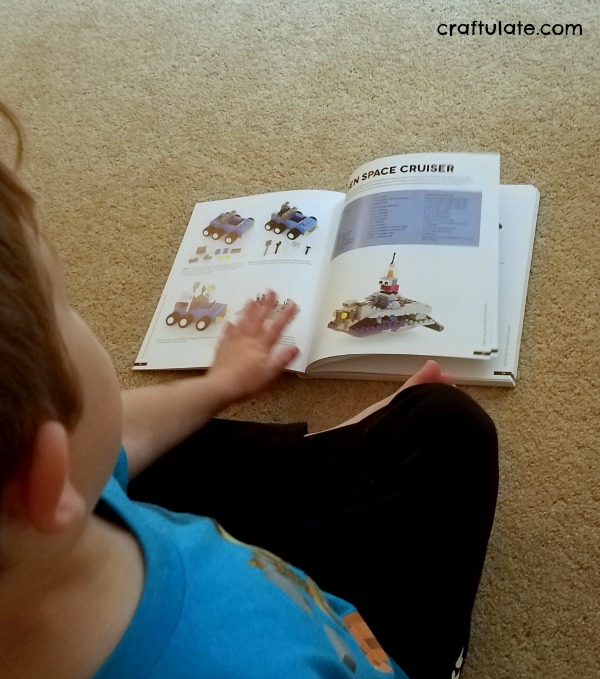 Each category gives a parts list for each component, and a step-by-step pictorial guide for assembly. There's a story with each project – and the whole book really inspires some fun pretend play.
F was really drawn to the alien section – especially the space blaster gun that shot out pizzas! He hijacked the book and made his version of the gun, refusing all assistance. This was the best photo that I got (his was a slime gun, apparently) before he decided to dismantle it! 🙁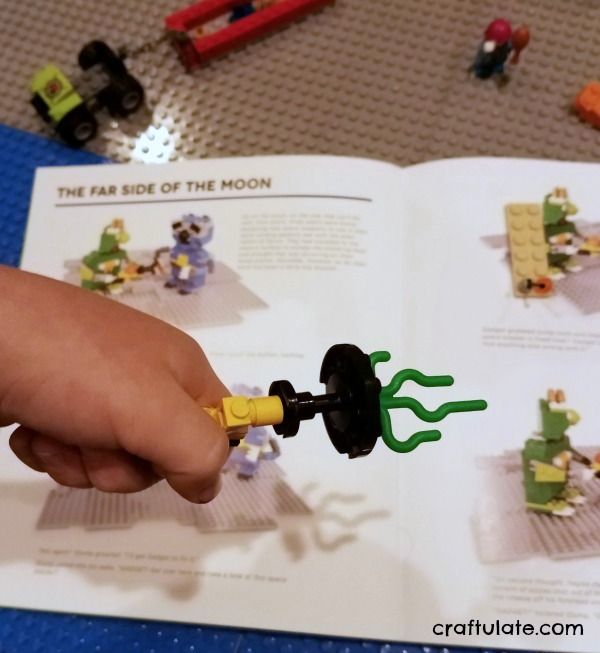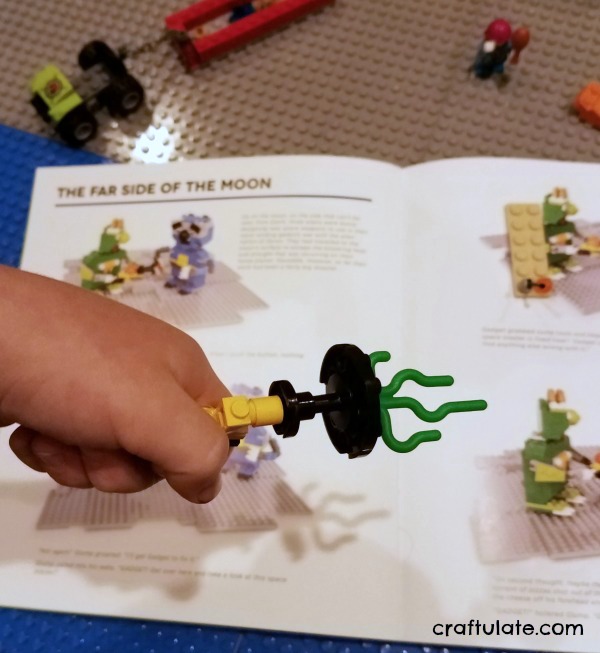 By the way, we were working at our LEGO table that we converted from a train table after reading this tutorial from Sunny Day Family. It works SO well!
After that we worked on a couple of aliens together. Gadget The Helpful Alien was first, and although we didn't have all the correct pieces, it really sparked our creativity as we tried to find work-arounds using the pieces we DID have.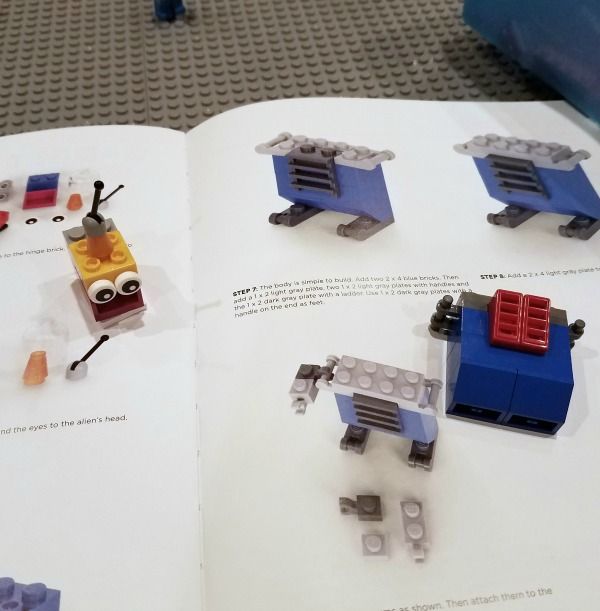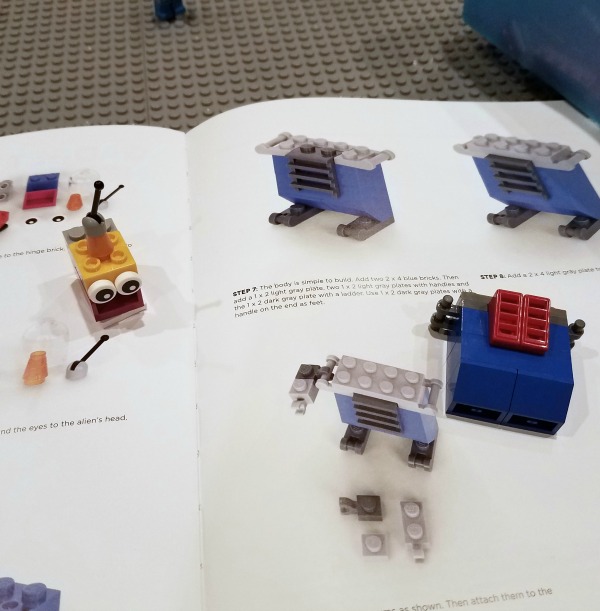 Here's Gadget when finished! Not bad, eh?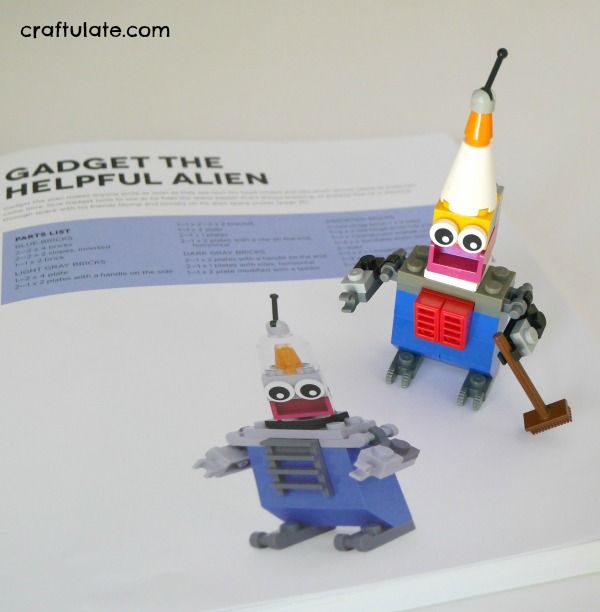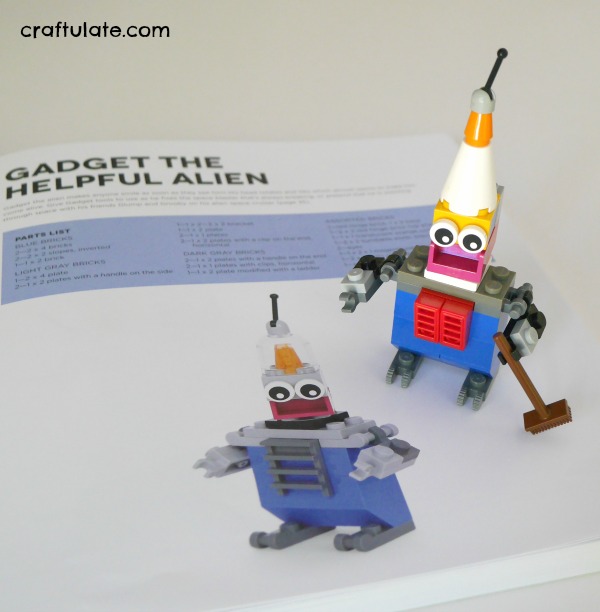 After that we made Grooby The Happy Alien – which we couldn't make in green as we didn't have enough pieces, but we did pretty well in blue. And he got renamed Grooby The Sleepy Alien, for obvious reasons!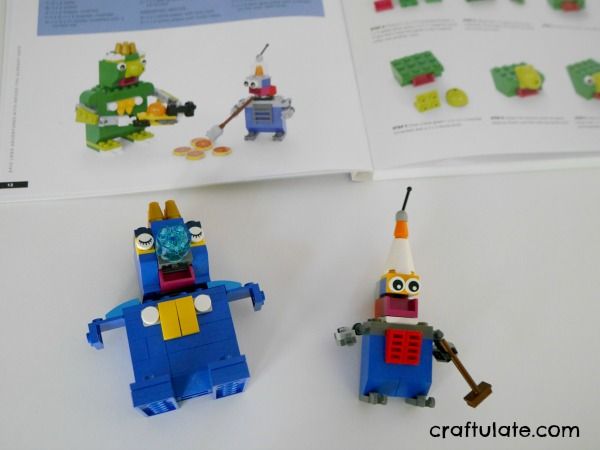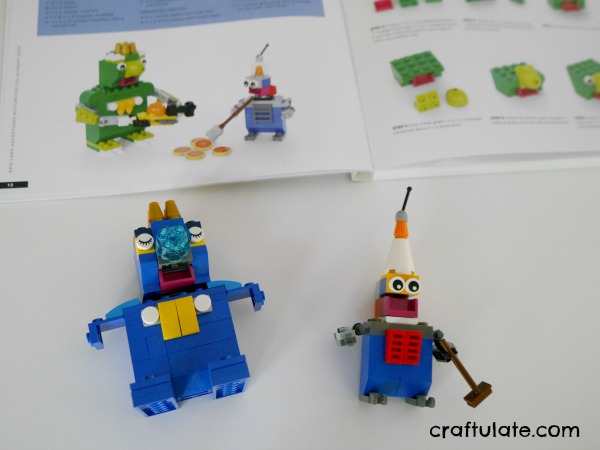 We ran out of time (and the correct pieces) to finish Grooby's arms, but we were both very happy with the aliens that we DID create!
Do you think your kids will love Epic LEGO Adventures as much as my son? Order your copy today from Amazon!
[bctt tweet="Epic LEGO Adventures Book Review #epicLEGOadventures" username="craftulate"]