Make these easy footprint butterflies for pretty childhood keepsakes.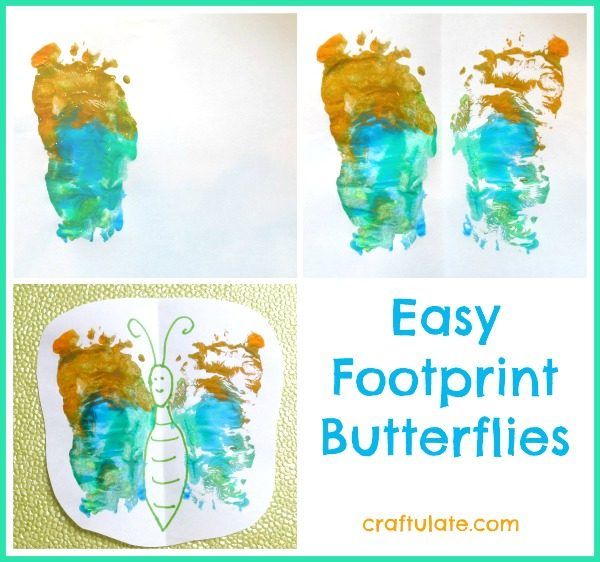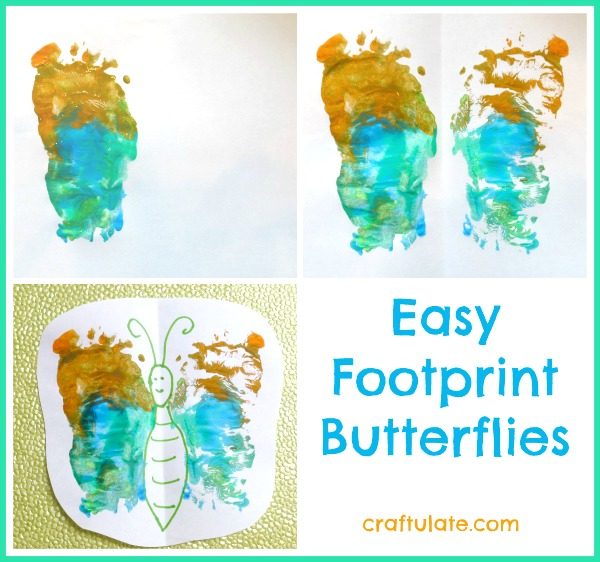 The following post contains affiliate links, which means that at no extra cost to you I can make a tiny bit of money to help support this blog. Thank you!
I'll be honest. Making painty footprints scares me. So here's how I managed to make these cute footprint butterflies with minimal mess!
The key to this craft is being organised. So I make sure I have the following ready to go:
Paper plate or paint tray with selection of paints
Foam brush
Baby wipes/damp kitchen paper
White paper
Then I wait until my son is busy with another activity – strapped into the high chair eating or playing with dough are my favourite times. The idea being that he won't wander off with a painted foot.
To make the butterflies I only paint one of his feet. I brush on the paint, then press the paper to his foot. I lift the paper away, grab the baby wipes and clean off the paint. And breathe.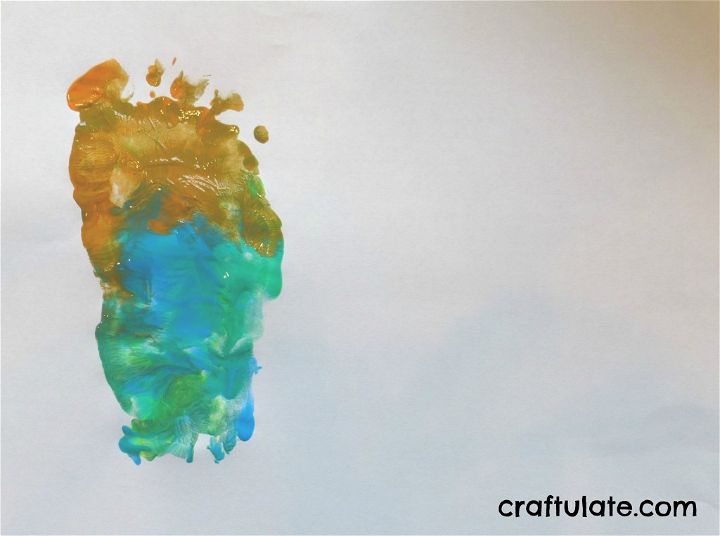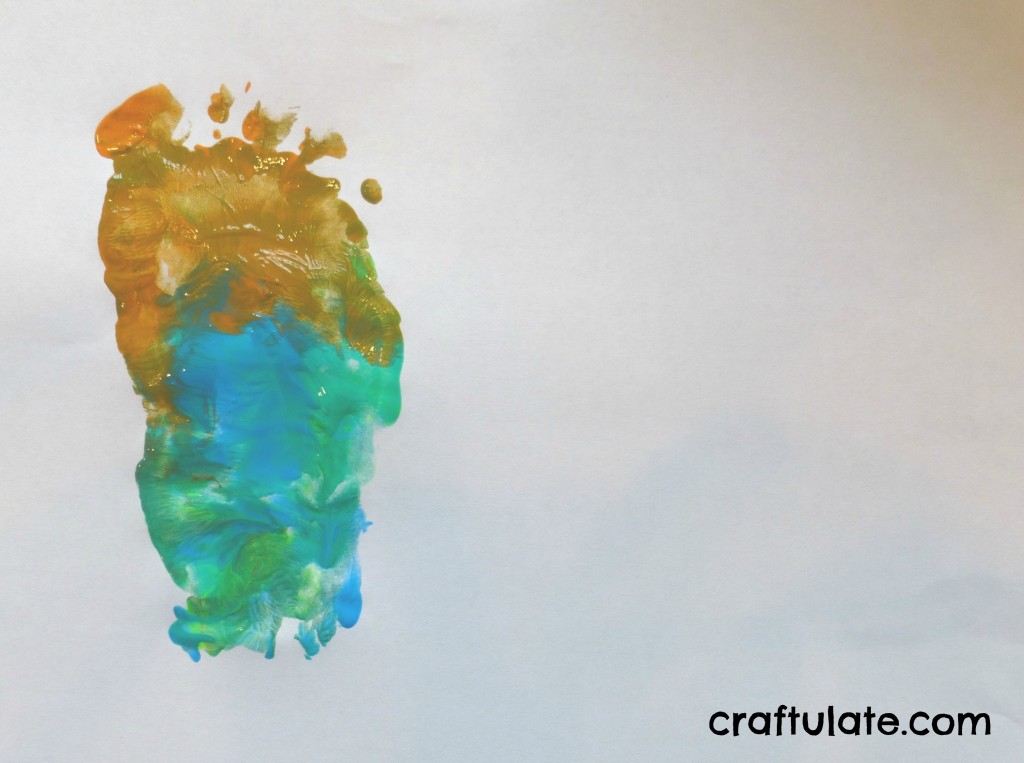 While the paint is still wet I fold the paper in half and press firmly to make a mirror image of the painted foot print, to form the wings of the butterfly.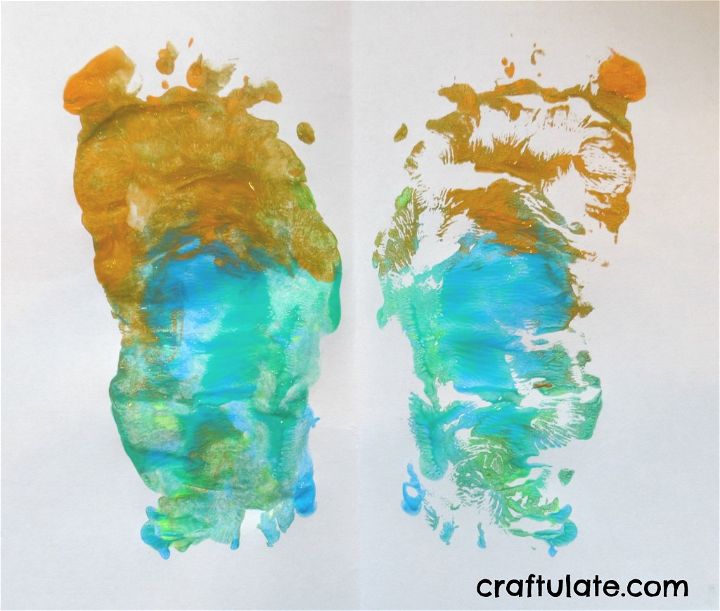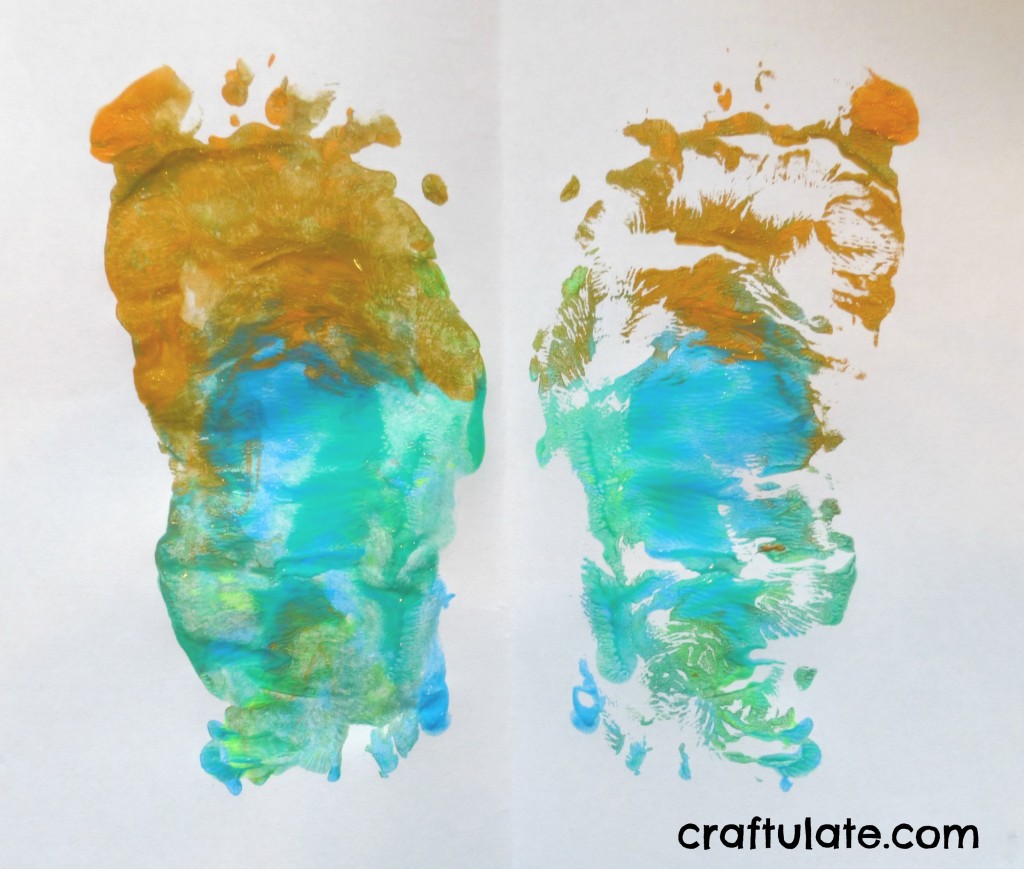 When the paint is dry I add details.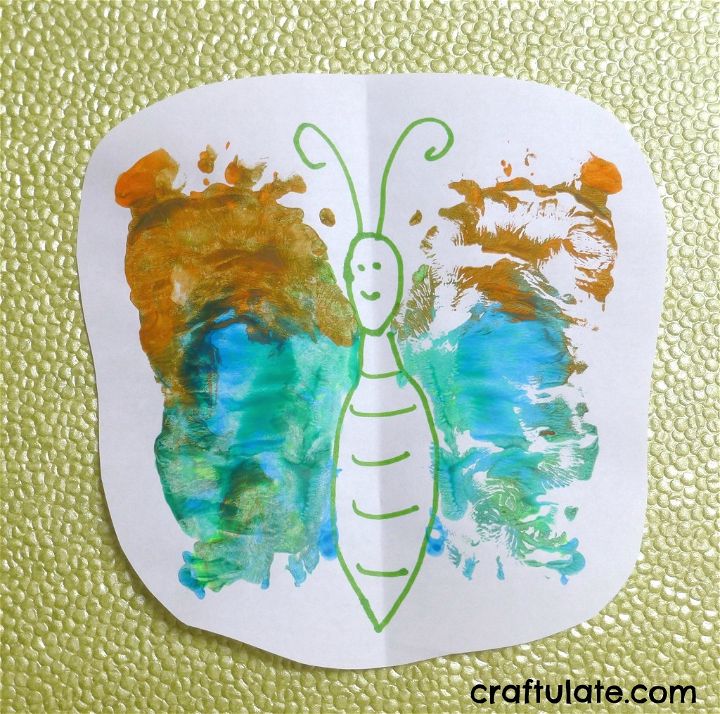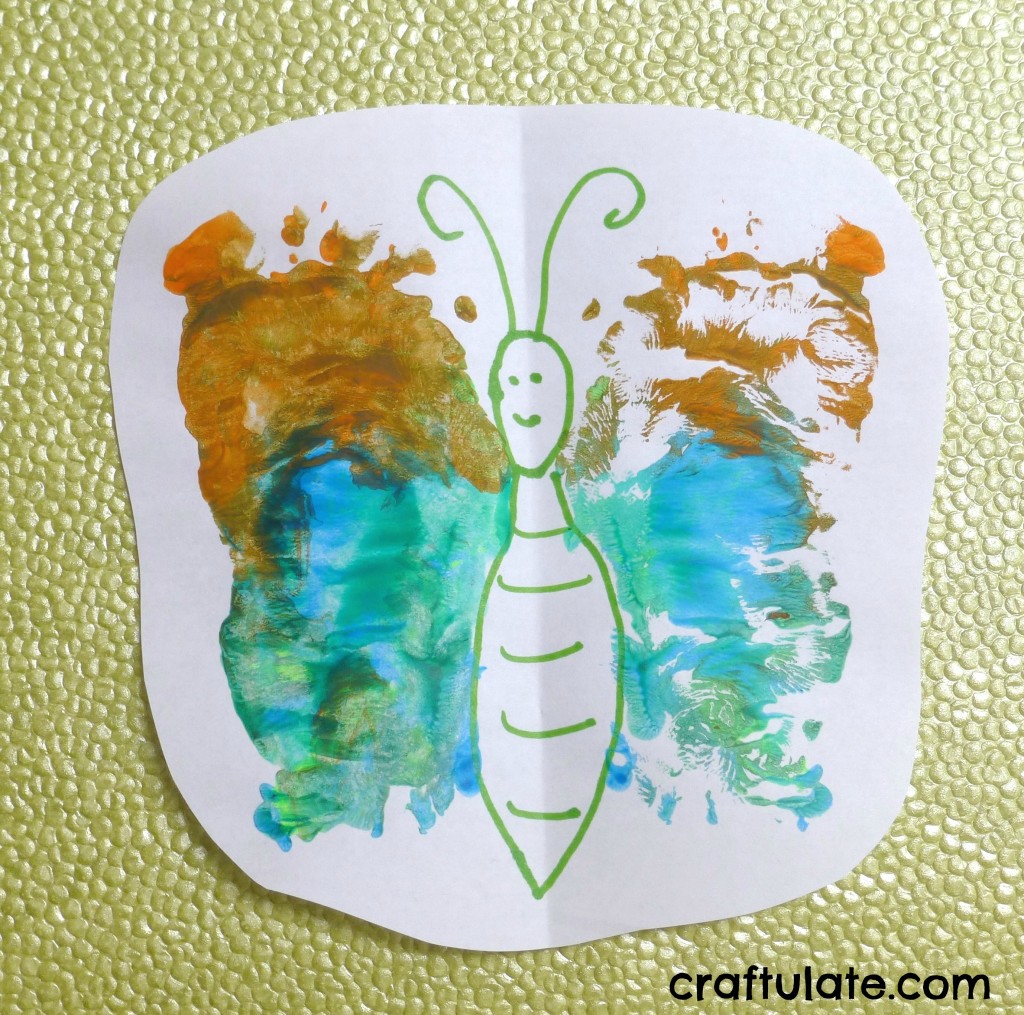 I know that some people who are braver than me would laugh at the lengths I go to to reduce the mess, but it suits me, especially for a quick project with minimum clean up! Here are some more that we have made this way:



We used this same technique to make handprint butterflies.
See here for the whole ABC of animal handprints!