This reindeer snack is so easy to make – it can be prepared in about two minutes!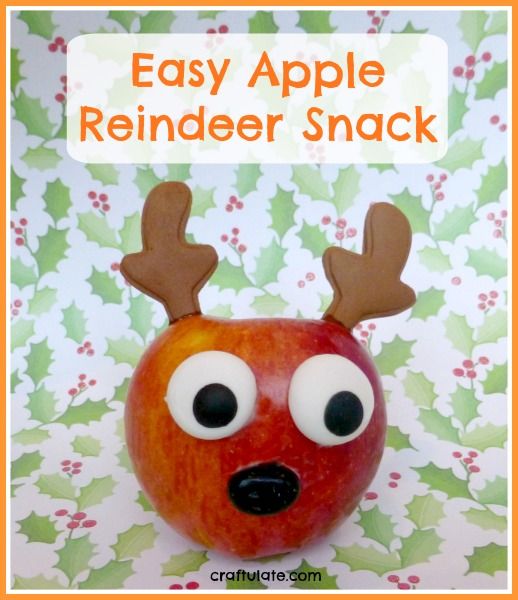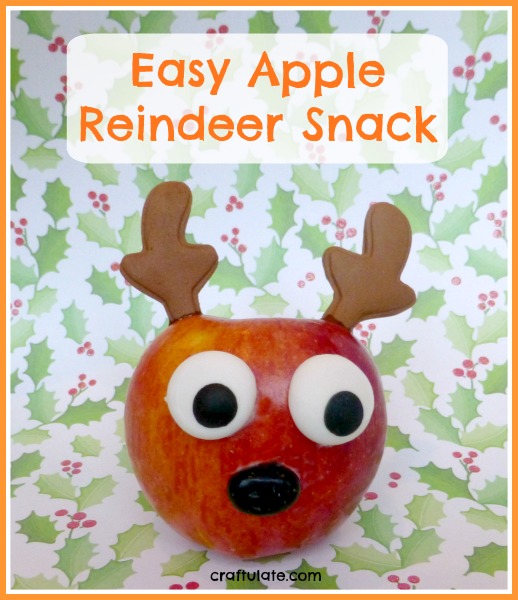 Although this post contains affiliate links, I have not been sponsored by the manufacturers of this product. All opinions are my own. By using my affiliate links I can make a tiny bit of money to help support this blog. Thank you!
The key to making this snack is the Wilton Reindeer Decorating Kit. It's intended to be used for cupcakes or cookies, but why not use them for a healthier snack?!?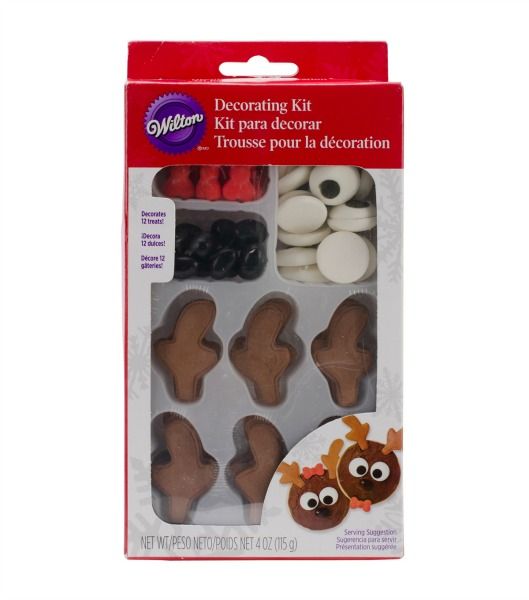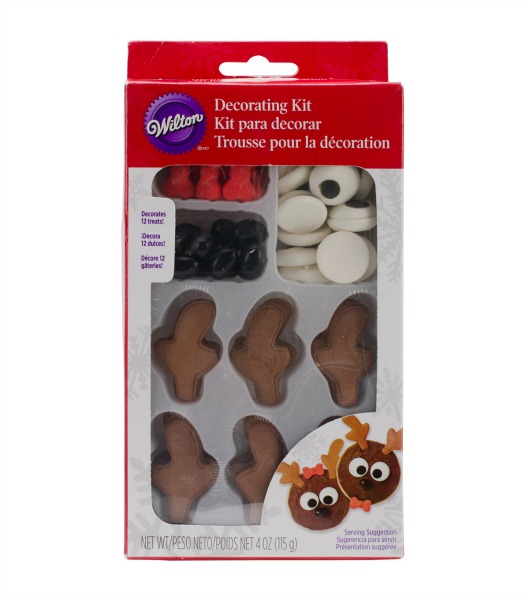 For each reindeer you'll need two antlers, two edible eyes, a bow and a nose. You can make twelve reindeer from each kit.
To attach the pieces to the apple I pushed the antlers into the top, then used a little bit of frosting for the eyes, nose and bow. If you don't have an open can of frosting in the fridge like I happened to have, you could use cream cheese, marzipan, or anything else edible that would act like glue. I actually decided against using the bow in the end – the apples we had were quite small and the bow didn't really fit on.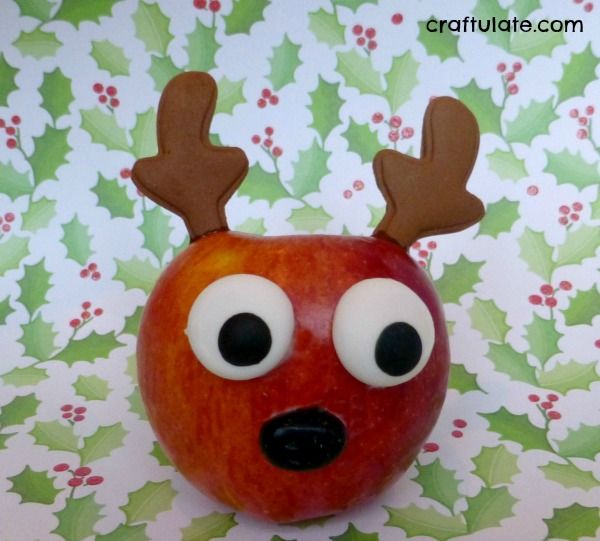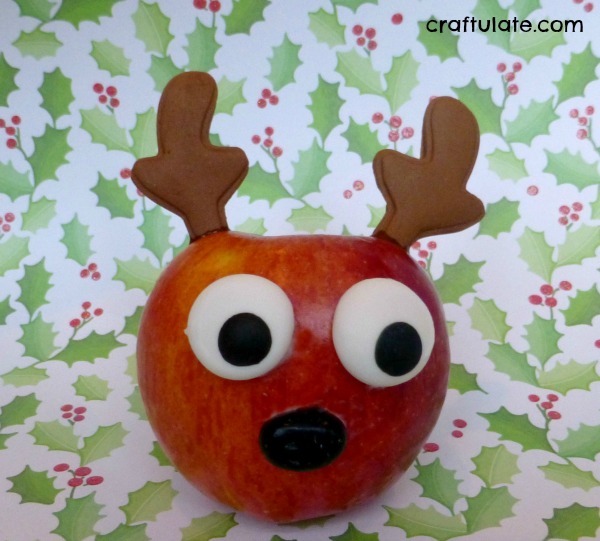 The reindeer looked totally adorable! Luckily my son liked it too!
Looking for other reindeer snacks? Here are some other suggestions!