This alphabet placemat is a super easy project, perfect for when your child is starting to learn about letters. Older children could help make it too.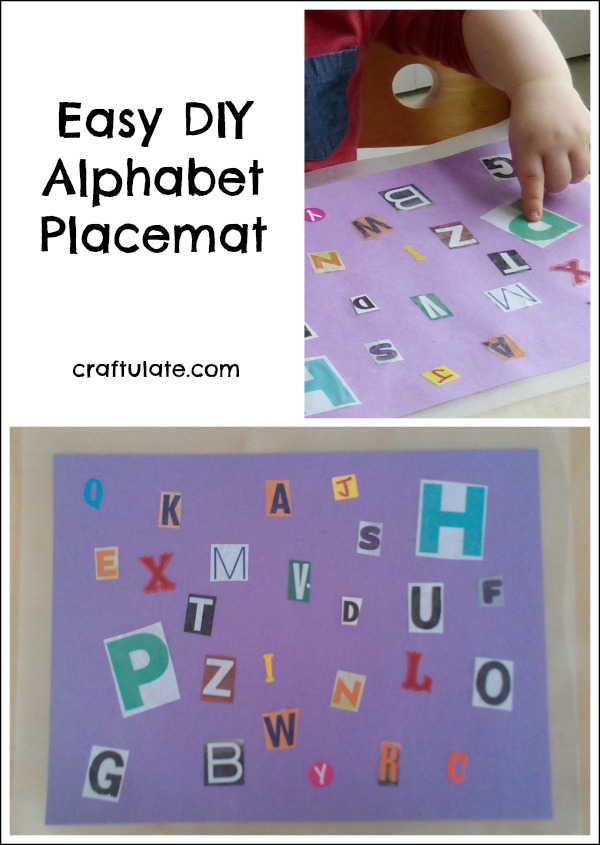 The following post contains affiliate links, which means that at no extra cost to you I can make a tiny bit of money to help support this blog. Thank you!
I cut out loads of letters from magazines and cardboard boxes, trying not to feel like I was compiling letters for a ransom note!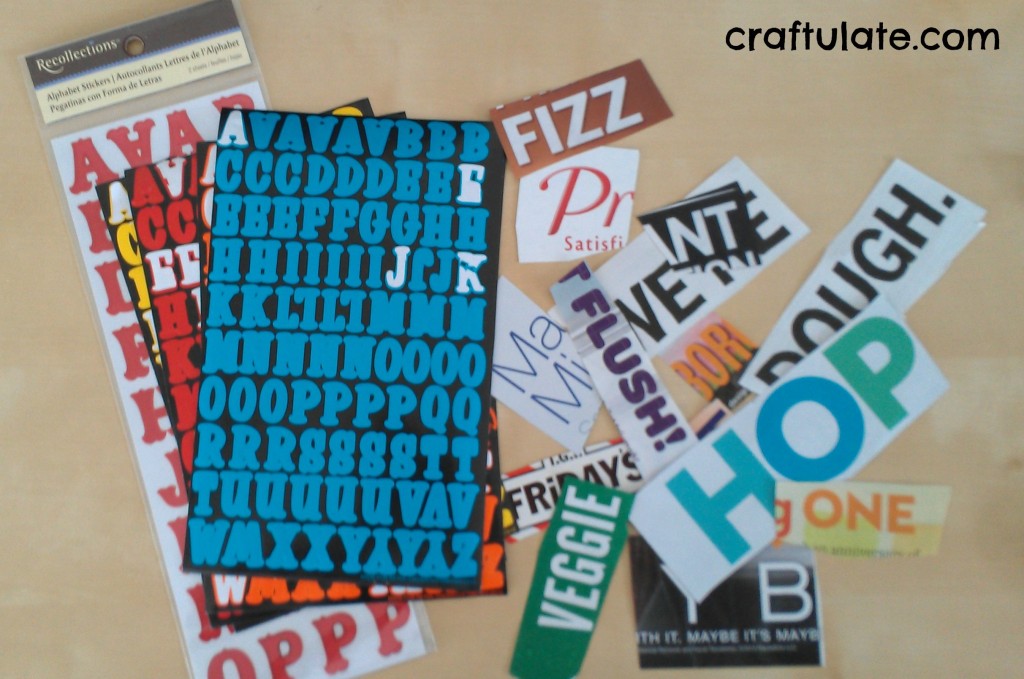 Then I glued them to some construction paper, adding any stickers for letters that I didn't have.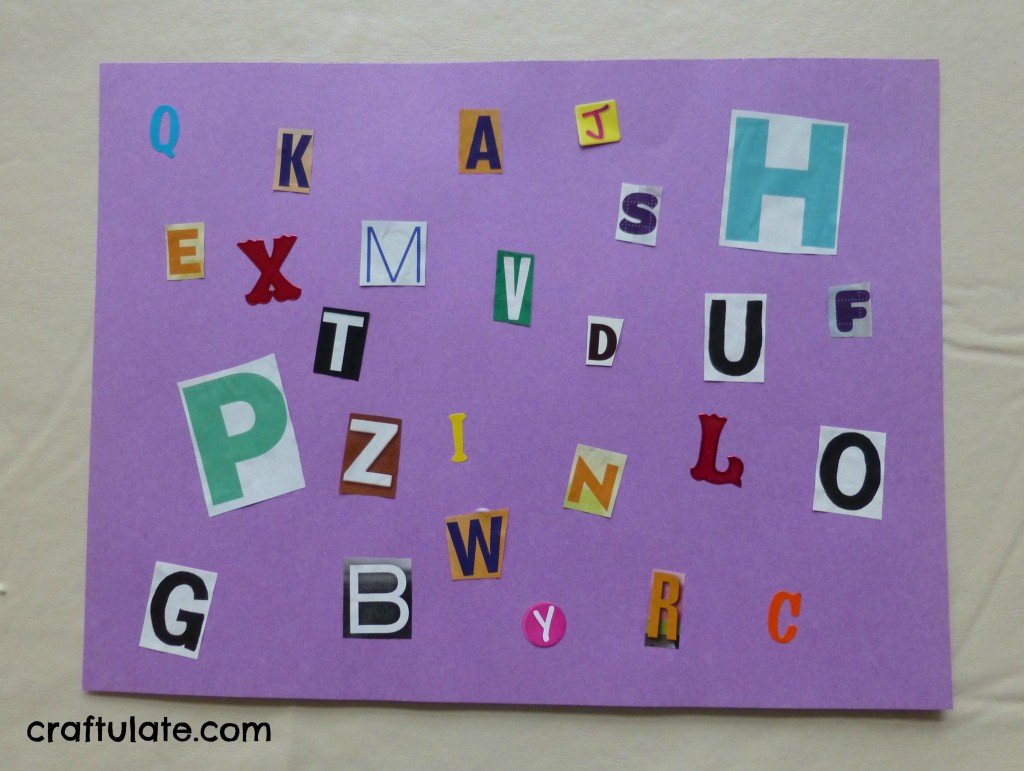 I cut two pieces of clear contact paper a few inches larger than the construction paper. I took the backing off one piece and laid it on a table , sticky side up. I laid the construction paper down onto it, smoothing out any air bubbles.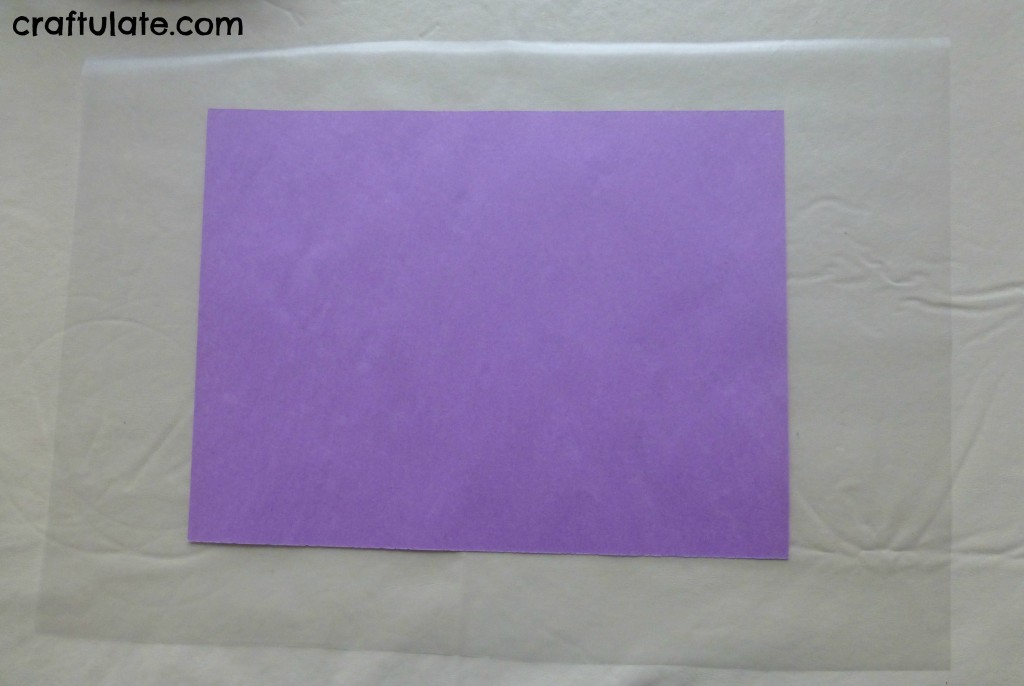 I repeated this on the other side with the other piece of Contact paper, sealing in the construction paper, and ensuring that the sticky sides of the Contact paper met all around the edges. Then I trimmed around the edges to neaten it up. A wipe-clean homemade alphabet placemat!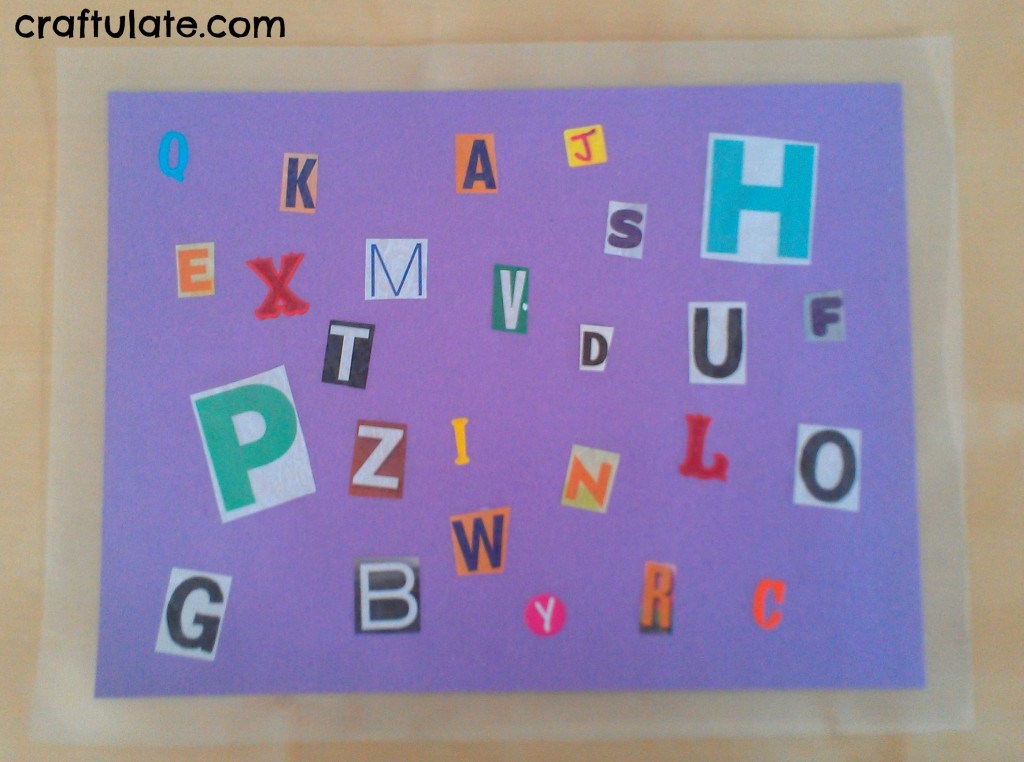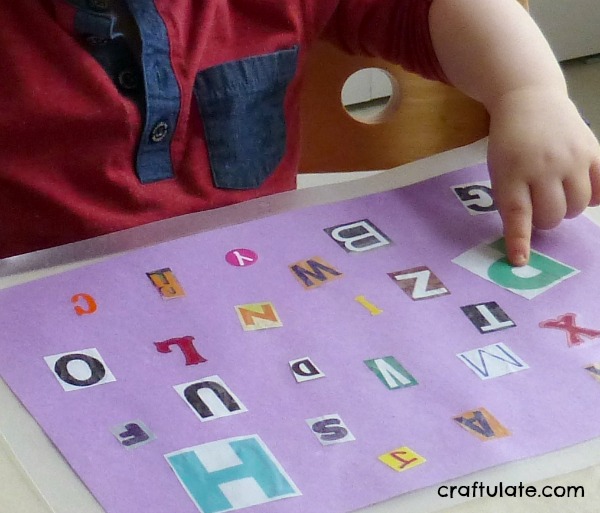 I only used upper case letters this time, but a mixture of upper and lower case would work well. Or perhaps put lower case on the reverse side?
Update: Nine months later and F is still asking for this alphabet placemat!