For the last day in the Play, Craft and Learn with Dinosaurs series, I made these dinosaur fossil cookies, which my son had to excavate before he could eat them!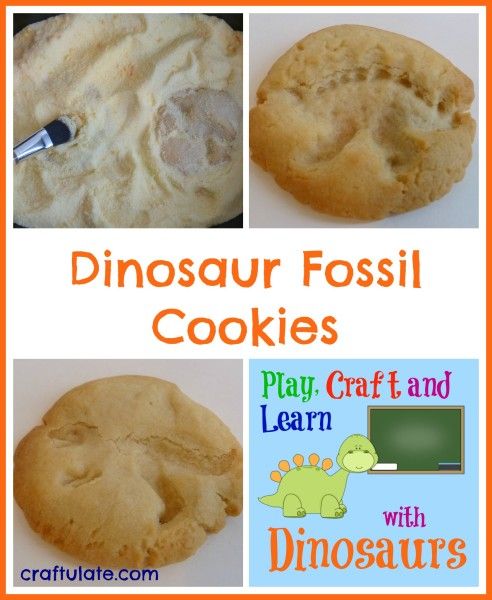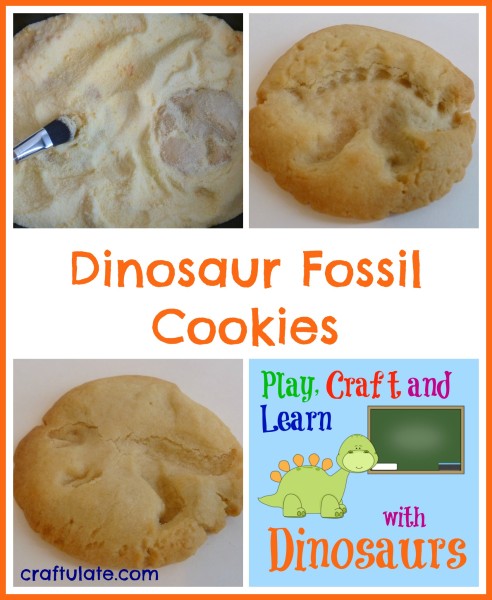 The following post contains affiliate links, which means that at no extra cost to you I can make a tiny bit of money to help support this blog. Thank you!
To make the cookies I made some sugar cookie dough (I always use Alton Brown's recipe with great success). I made some small flattened rounds of dough and placed them on a silicone mat. It really doesn't matter if they are a little rough around the edges! I pushed a dinosaur figurine from our Safari Dino TOOB into each one, gently rotating it slightly to try and get as many of the details imprinted into the dough as possible.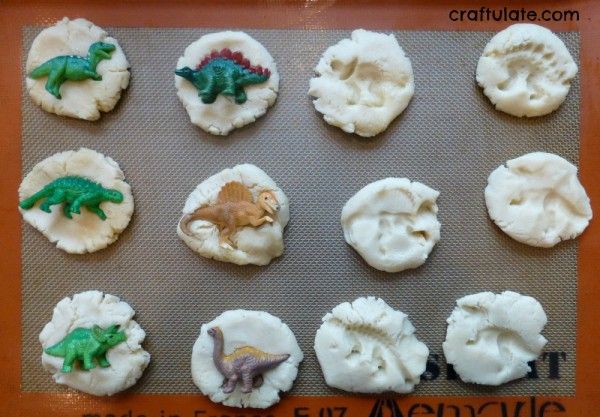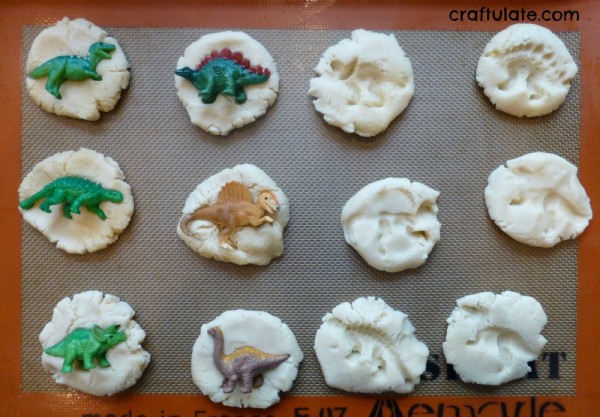 The recipe suggested above made 24 large cookies. After removing the dinosaurs (!) I baked the cookies for around 20 minutes at 350F until they were just turning light brown.  They weren't exactly dino skeletons but it was enough of a suggestion of a fossil for my just-turned-3-year-old!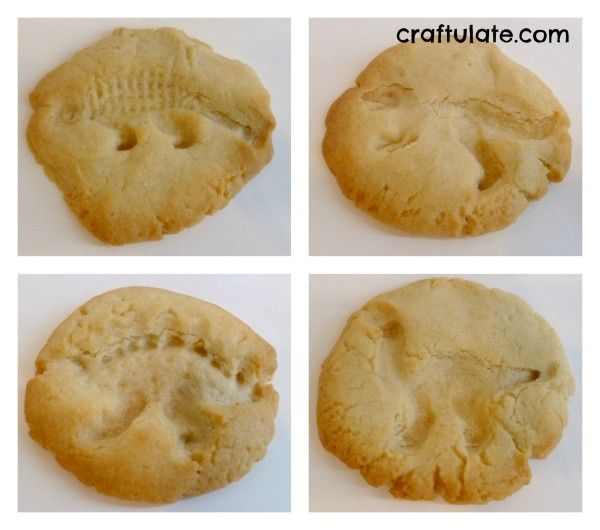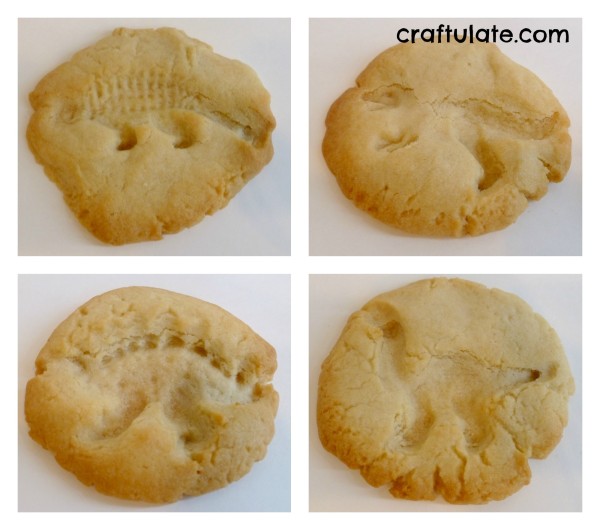 [bctt tweet="Dinosaur Fossil Cookies for Kids! #dinosaurs #fossils #cookies #kids"]
I thought that he should work for his fossil cookies so I decided to set up a dino dig.  I dyed some sugar crystals yellow by placing them in a resealable bag, adding some yellow food dye and mixing it around. Then I placed a fossil cookie in a baking dish, covered it with the yellow sugar and provided my son with a brush. Let the excavation begin! He gently brushed away the sugar to locate the cookie.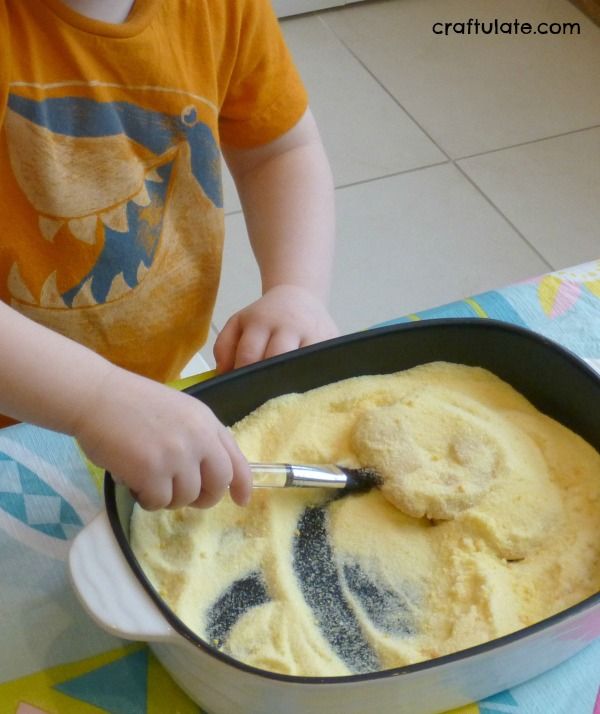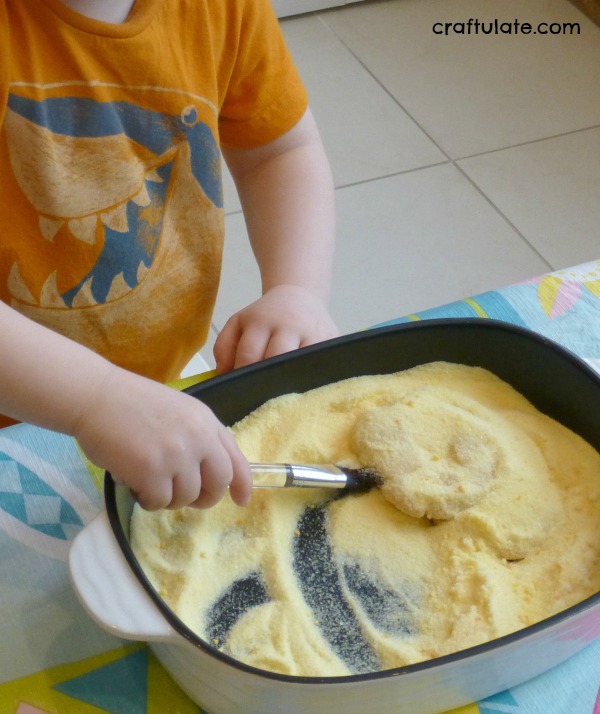 And then he got to eat the cookie, of course!
This post is part of the Play, Craft and Learn with Dinosaurs series. Please check out the fun dino food ideas from the rest of the team!
Ice Cream Excavation with Chocolate Dinosaur Fossils from Lalymom
Footprint Dinosaur Cookies from Frogs and Snails and Puppy Dog Tails
Snack-a-saurus from Makeovers & Motherhood
Dinosaur Egg Rice Krispie Treats from Mess for Less