This cricket snack for kids will really make them giggle!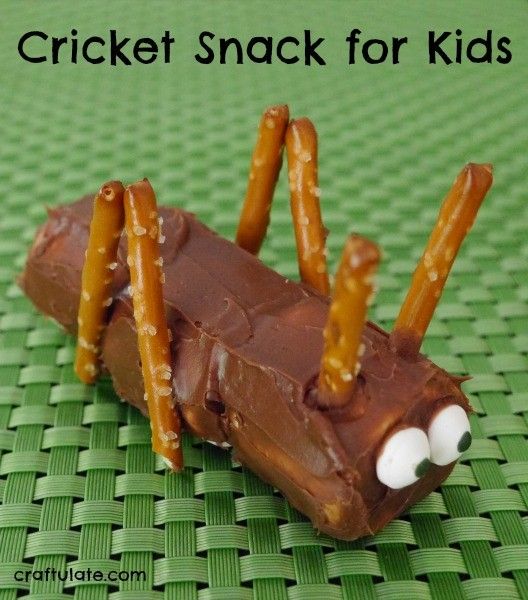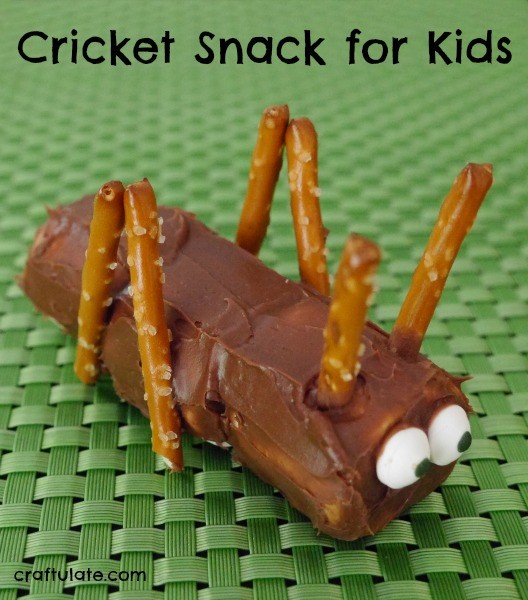 The following post contains affiliate links, which means that at no extra cost to you I can make a tiny bit of money to help support this blog. Thank you!
This snack was inspired by the book Quick as a Cricket but it could easily go alongside Eric Carle's The Very Quiet Cricket too!


We were introduced to this book as part of the
Book Club Play Dates
monthly series. It is a cute book that mentions many types of animals, birds and insects and a characteristic about each one, eg I'm as loud as a lion, I'm as small as an ant, I'm as happy as a lark. The illustrations are really lovely and the simple text is great for conversation starters. After I had finished reading the book the first time to my 4 year old, he said "aww, that's a nice book…" 🙂
I haven't played around with food for a while so I decided to try and make this snack in the shape of a cricket.
To make these fun snacks I used:
Marshmallows
Cocktail sticks (wooden picks)
Chocolate frosting
Pretzel rods
Thread three marshmallows onto a cocktail stick.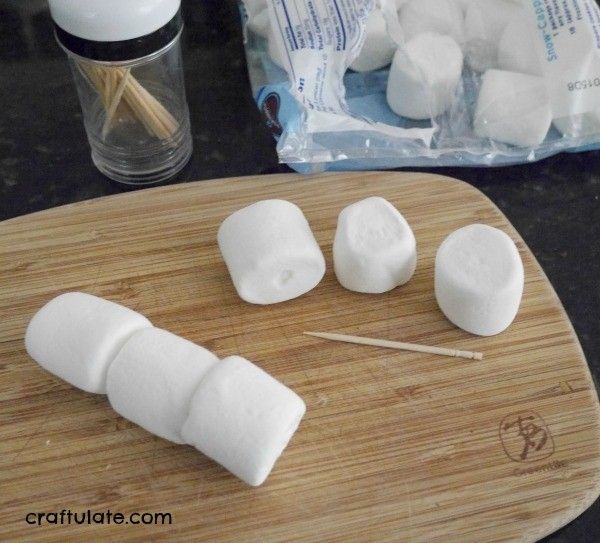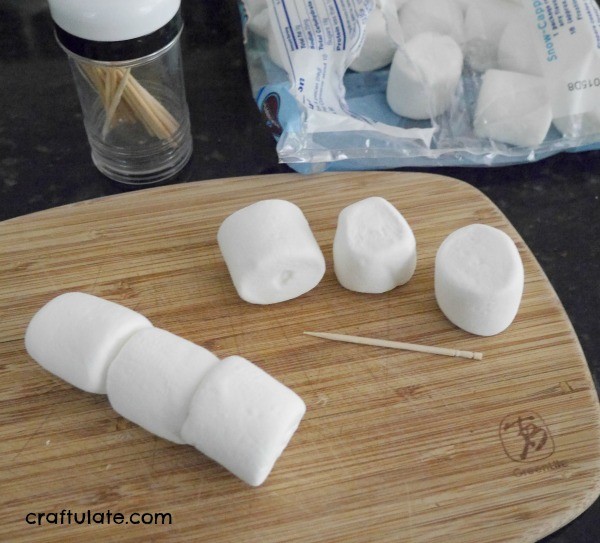 Cover in chocolate frosting, smoothing it over with an icing spatula or knife.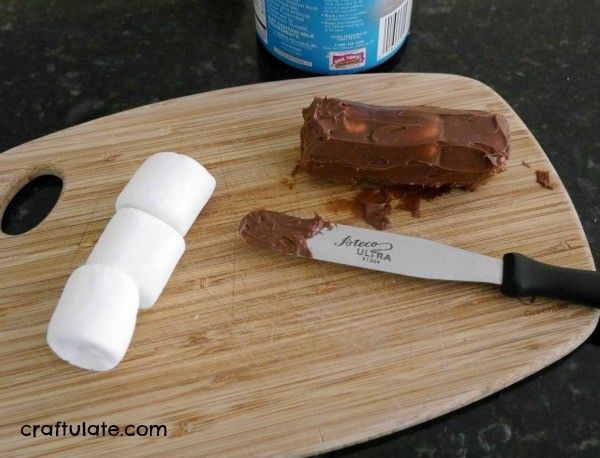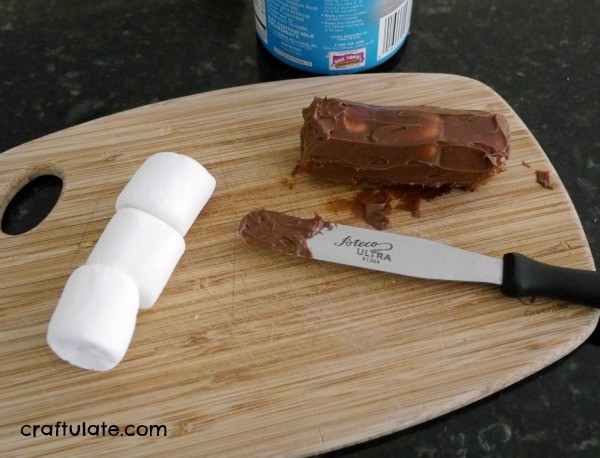 Break the pretzel rods into pieces – adding two for each leg in an upturned "V" position, and two shorter ones for the antennae. Add two edible candy eyes to complete the cricket!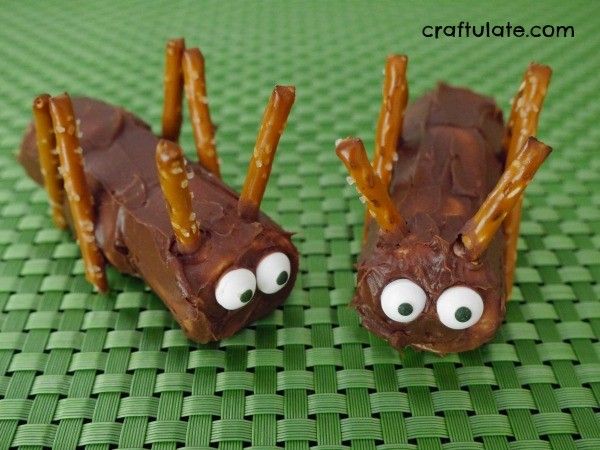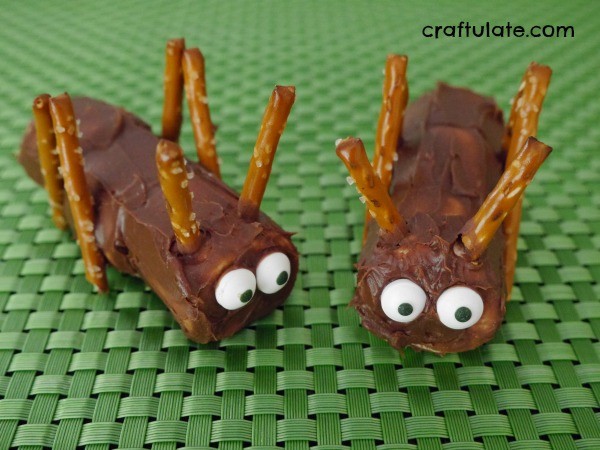 F spotted them immediately in the kitchen and wanted to try one. He wasn't convinced by the pretzel rods but everything else was approved! NOTE: please remove the cocktail stick before giving this snack to young children.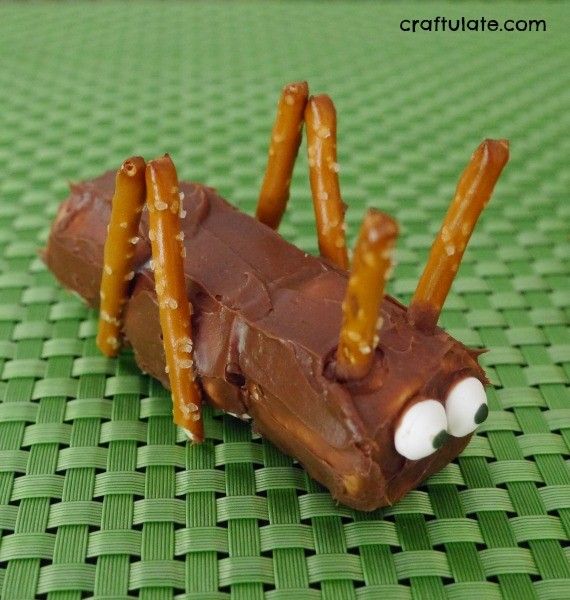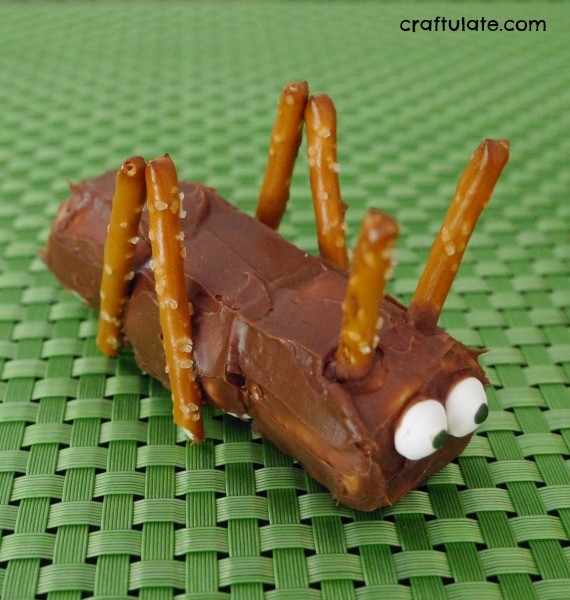 If you love this book as much as we do, then check out the other
Book Club Play Date
activity ideas from my co-hosts!