These crayon resist hearts are a lovely decoration for Valentine's Day, and could easily be turned into cards too.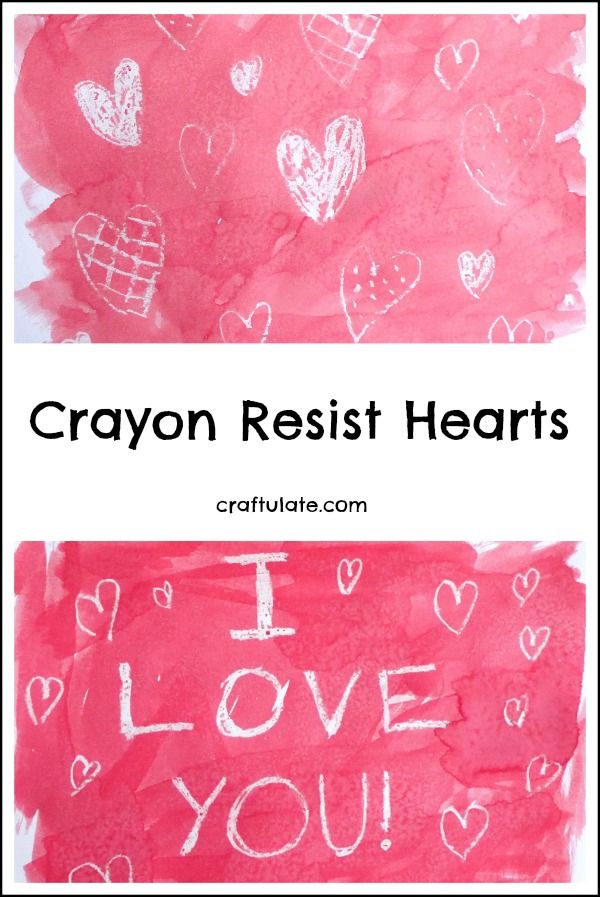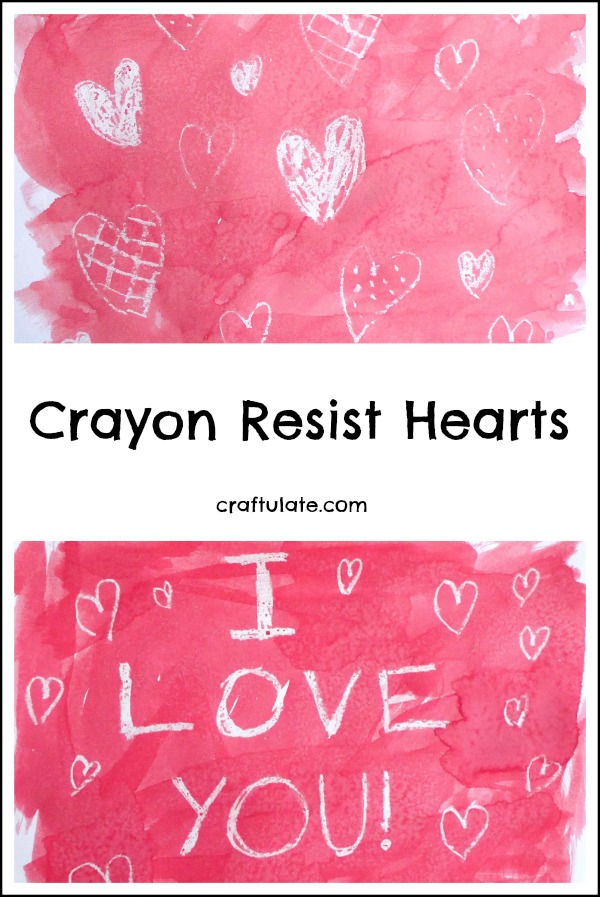 The following post contains affiliate links, which means that at no extra cost to you I can make a tiny bit of money to help support this blog. Thank you!
We first tried crayon resist hearts several years ago, but for some reason I drew the hearts in different colors on colored card. It looked pretty, but it lacked the "surprise" element when my son painted over the crayon marks.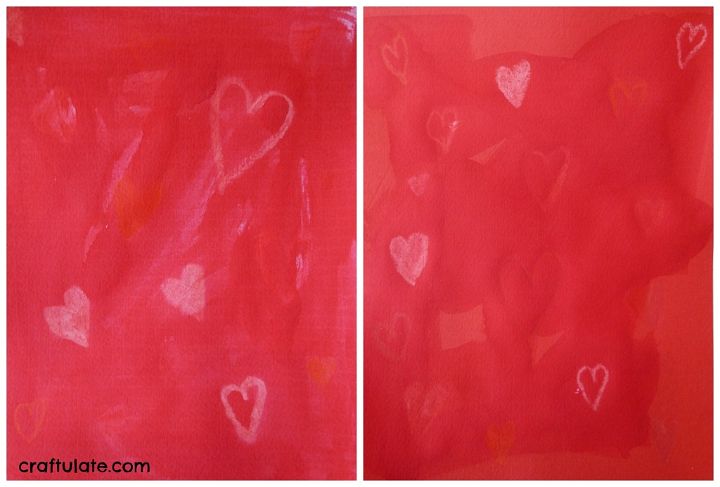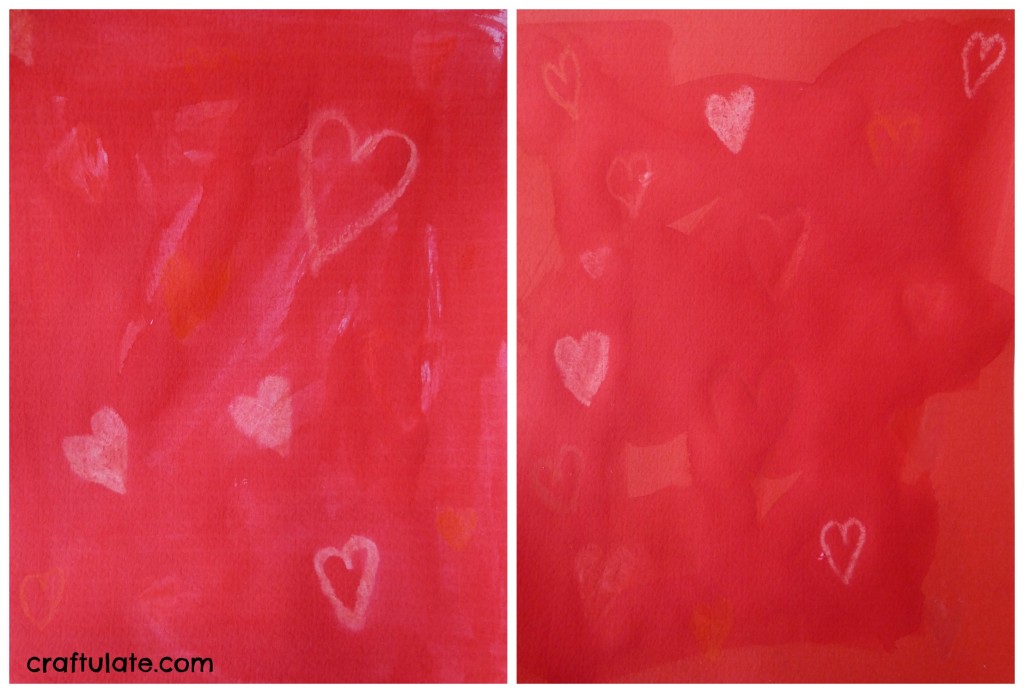 So I decided to revisit this activity this year, and update this post! Draw the design on white card using white crayon. I'd show you a photo but there wouldn't be much to see! It can be quite tricky so shift around until the light is right so that you can see where you've drawn already.
Set out some liquid watercolors, and invite your child to brush the paint over the card to reveal the design.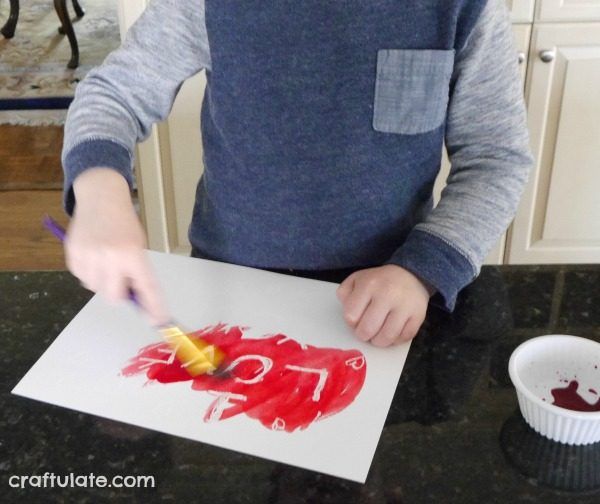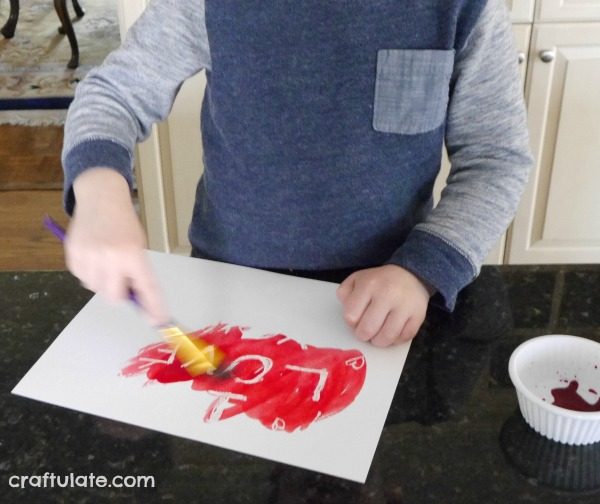 My son likes to pretend it's a secret spy message! This was the first picture that we made!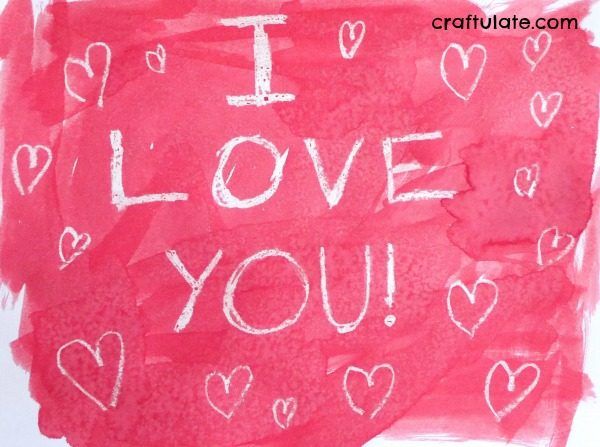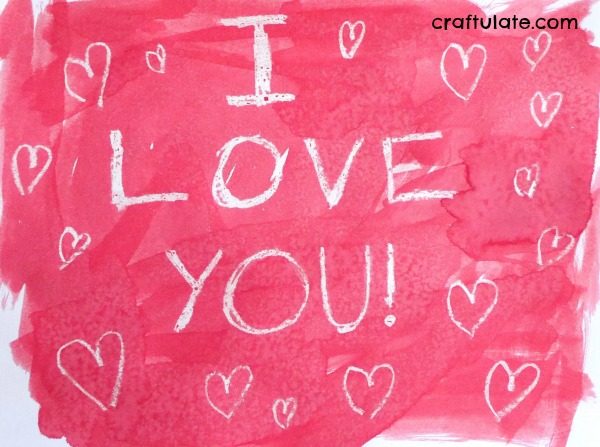 I had also prepared a second one, so he got working on that.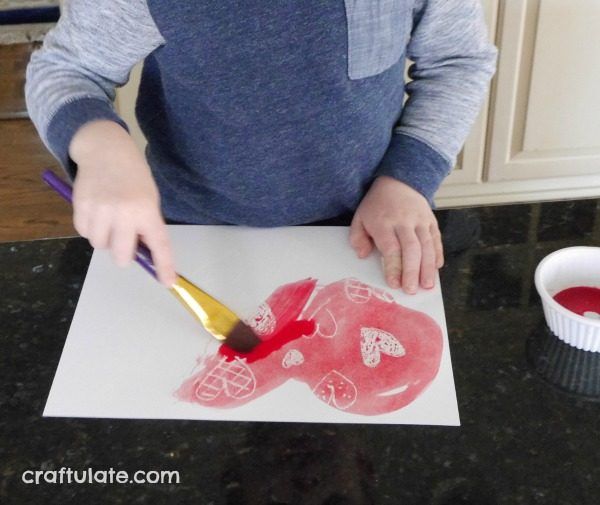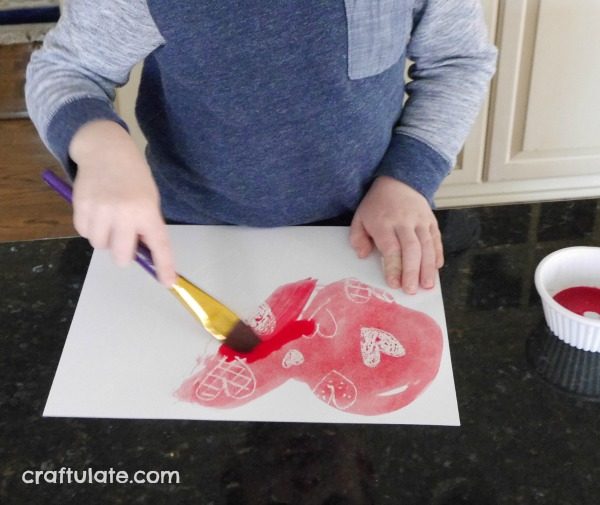 He said the hearts with dots looked like strawberries!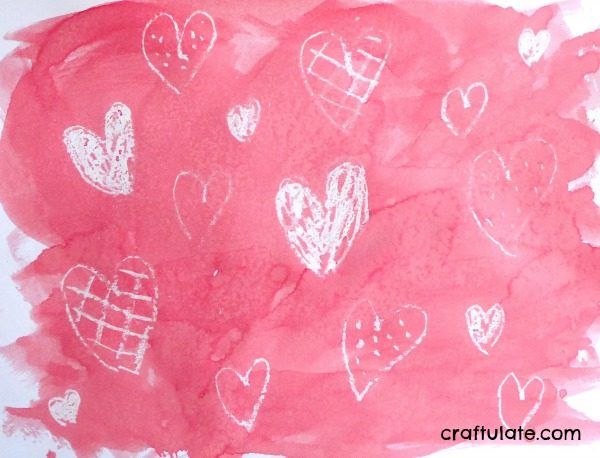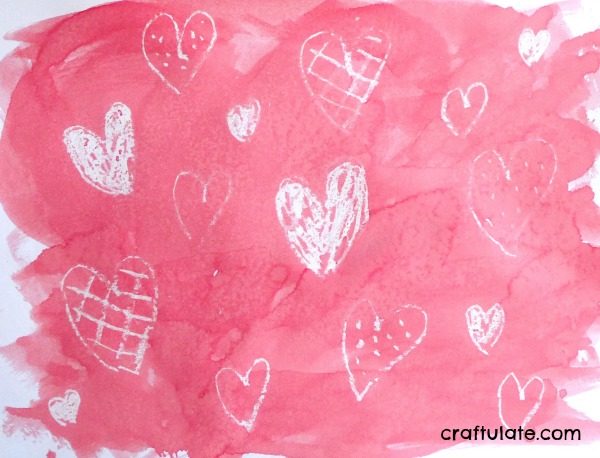 Next he decided to make a design for me – I *love* it when he gets involved in a project like this!
I was told to paint it with purple paint, and this is what he had drawn – "I Love You Banana"!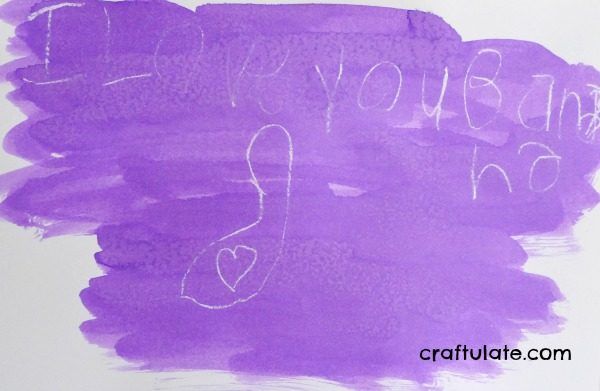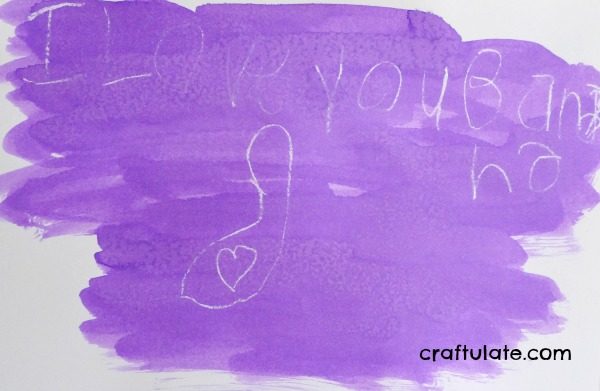 These would be lovely technique for making into Valentine's Day cards!
[bctt tweet="Crayon Resist Hearts – Valentine's Day art for kids #artforkids #kidsart" username="craftulate"]