Here's a super cute cow cake that I made for my son's first birthday.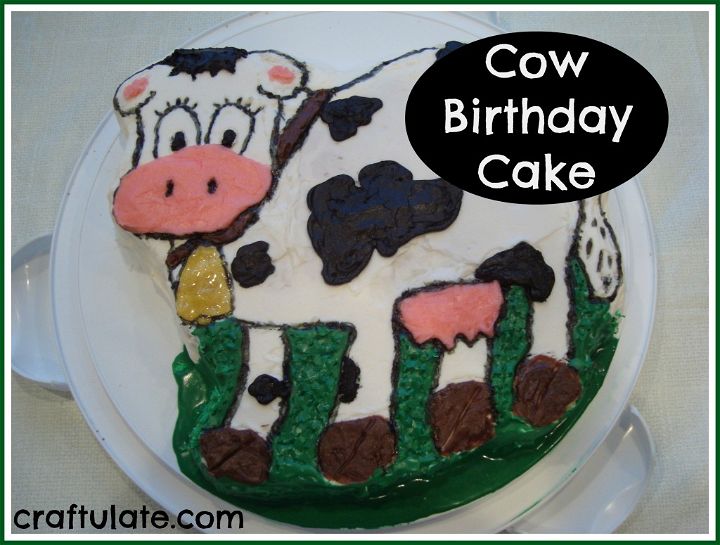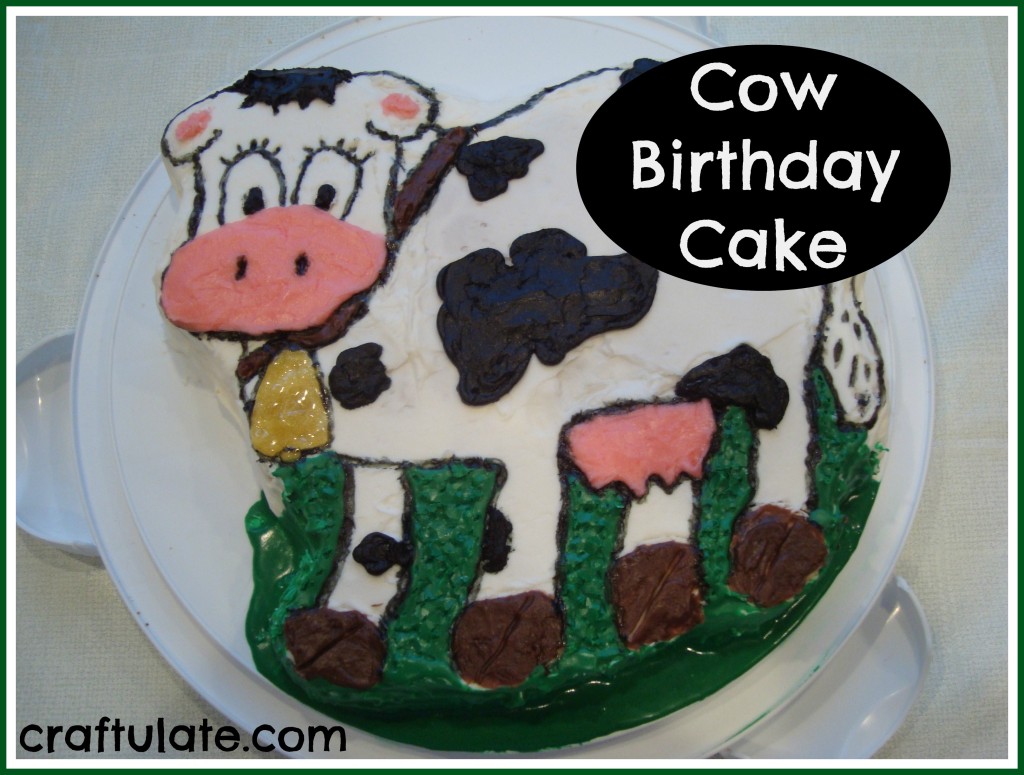 The following post contains affiliate links, which means that at no extra cost to you I can make a tiny bit of money to help support this blog. Thank you!

For my son's 1st birthday back in 2012 he had a cow themed party. Of course he had to have a cow birthday cake, and I used the CK Products Pantastic Cow pan.

I covered the cake in white frosting. Some of the details were lost after it was covered, but were pretty easy to put back again, especially as the suggested decorating design wasn't too nice! I decorated the cake using Wilton decorating pens and colored the bell with a Wilton gold sparkly gel. I textured the grass with a wooden pick.
I also made cow print bunting, paper cow models, cow masks, cow shaped sandwiches, chocolate cows, cow-themed party favours in cow print bags – you name it! We also played "pin the tail on the cow" and there were plenty of cow pictures to be coloured by the older kids.