When I saw this idea for a Cornmeal Sensory Bin from Hands On: As We Grow, I just knew that my son would love it!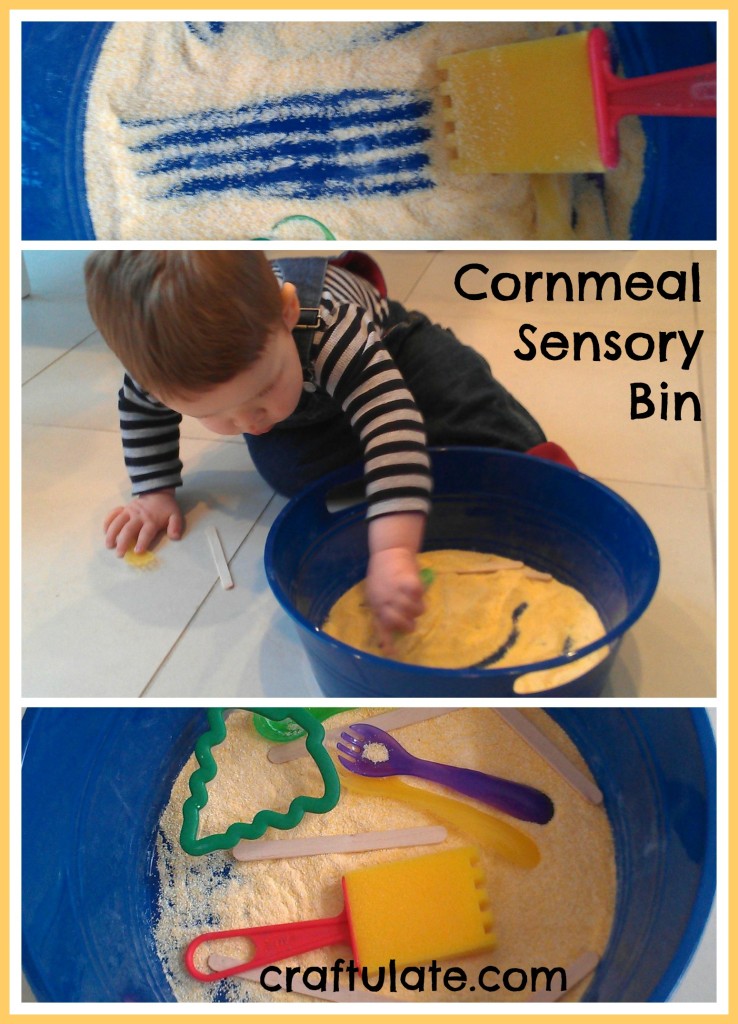 All you need for this sensory bin is a large container, cornmeal (polenta), and some odds and ends to put in the container. I think there are two options with the cornmeal quantity – go quite deep and hide items, or quite shallow and be able to "draw" in the cornmeal.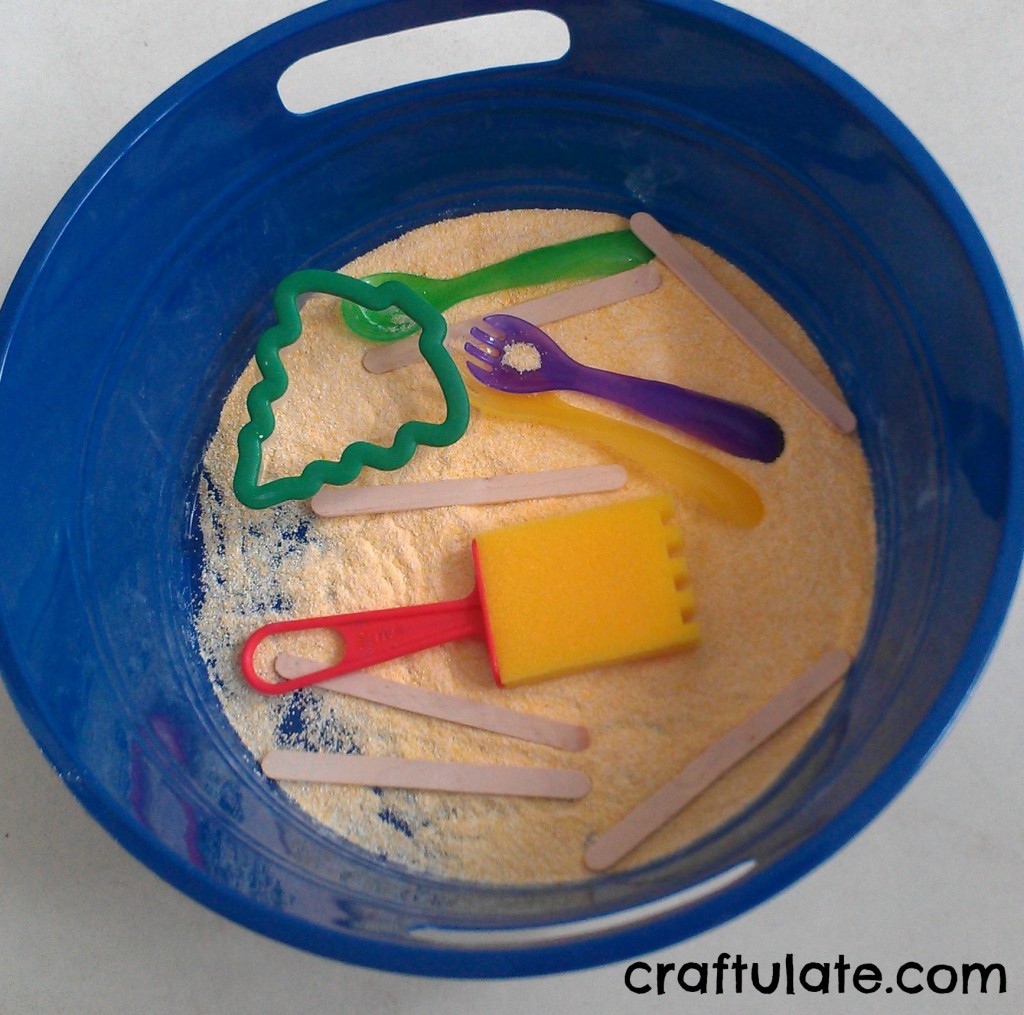 We went with the latter option, and I added craft sticks, a foam brush, plastic spoons and forks, and a cookie cutter. F immediately threw the cookie cutter out – that didn't suit him at all.
He then collected the other items, stirred the cornmeal around, and generally explored the new texture. I was worried that he would just tip the cornmeal out onto the floor but he didn't try once. I took the precaution of shutting him in to the kitchen (usually the other way round) just in case things started to get spilled.
This sensory bin took a very short time to put together and kept F busy for over 15 minutes!