These puzzle collages are a great idea for a classroom or group of friends and can be made in any theme! Make sure you see the video!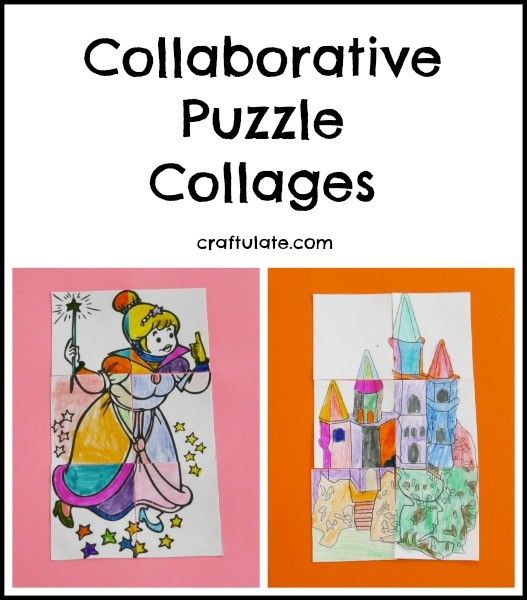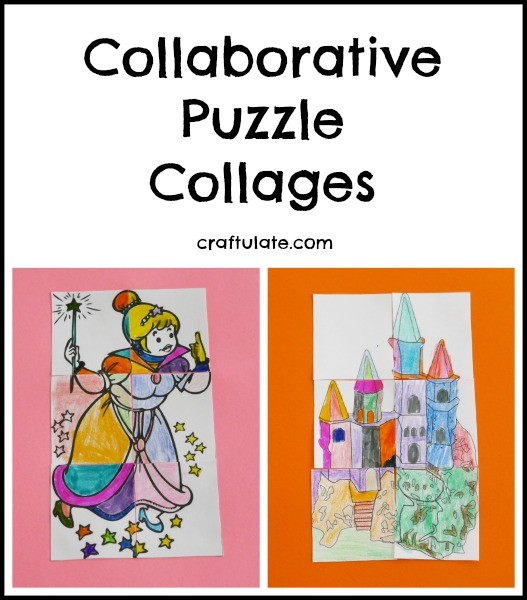 The following post contains affiliate links, which means that at no extra cost to you I can make a tiny bit of money to help support this blog. Thank you!
I was so amazed by how easy these collages were to prepare that I'm not going to provide any printables for you – because I want you to try it too!
Easy? Yes! I came across this cool and FREE site that splits up images for you. First of all, find your image – you'll need an outline of whatever subject you like, preferably something that fills the whole square or rectangle so there aren't blank pieces. If it's just for personal use then it's up to you what you use – downloadable colouring pages are a good place to look first. Personally I use Clker.com for mine as I know the images are safe for me to use here!
Once you have your jpg, jpeg, bmp, png or gif file, upload it to ImageSplitter. Go to the top menu tabs and select "split image". Here you can select how many rows and columns you would like, and you get a preview of each option. Then select the blue "split image" button and it will download the sections of the image as separate files. Then import them into a Word doc (or similar) – I prefer to use the "Insert/Picture" method as I can easily put a thin border around each section for easy cutting. But whatever works for you. It will then look like this: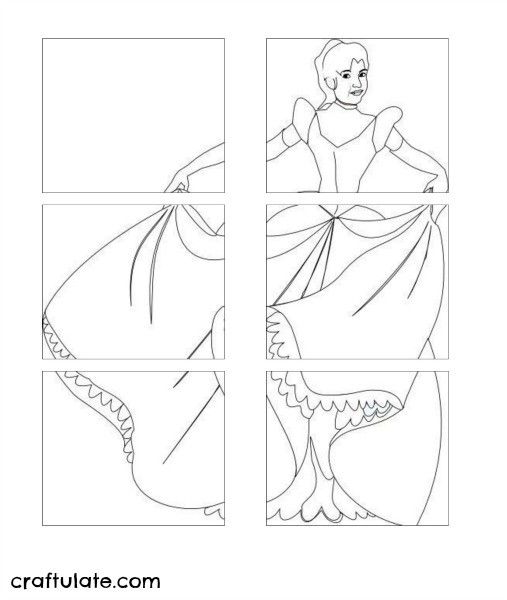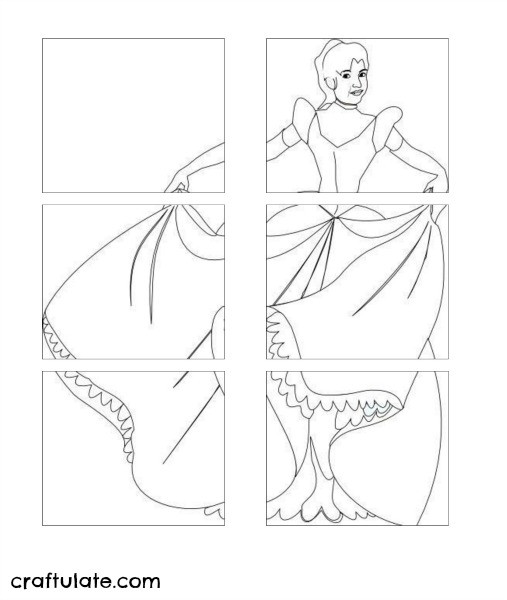 Print it out, cut it up, and let the kids get colouring! This activity was mostly completed by Miss L (5.5 years), with a bit of assistance from Miss E (7 years). It took a while to convince them to colour each card independently; they wanted to try and match them up at the start so I ended up turning the completed cards face down.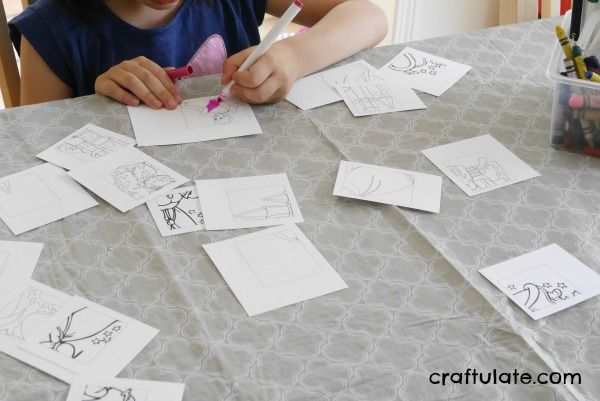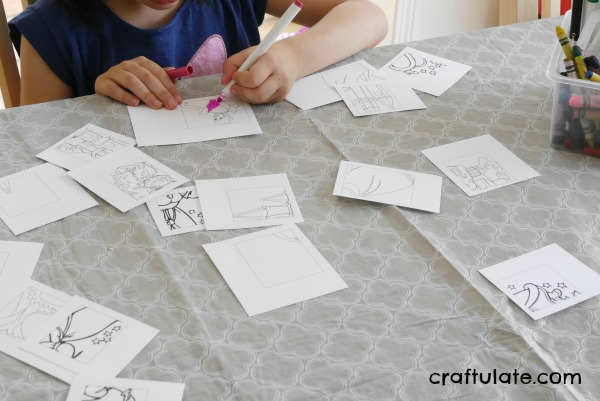 They coloured three separate pictures: a princess, a fairy and a castle. They used a mixture of marker pens, crayons and pencils. It was sometimes very tricky to see exactly what was going on in a particular square!
When all the cards were finished I cut them out, and then the kids had to complete the puzzle!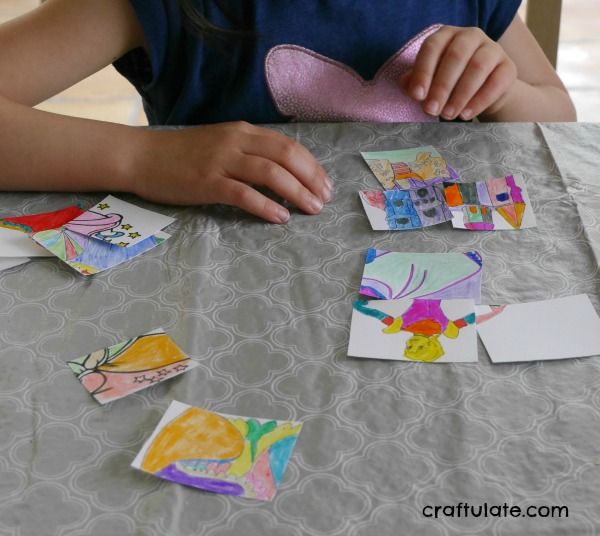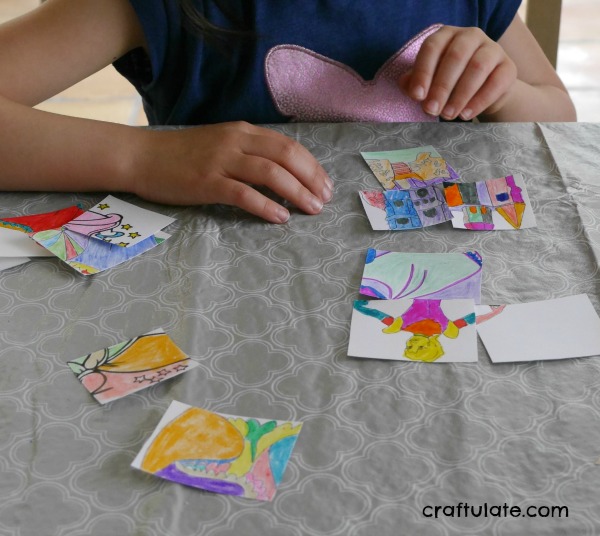 They glued the pieces onto coloured card – and I have to say that I really love the effect! It would have been even better with more participants but I work with what I'm given. 😉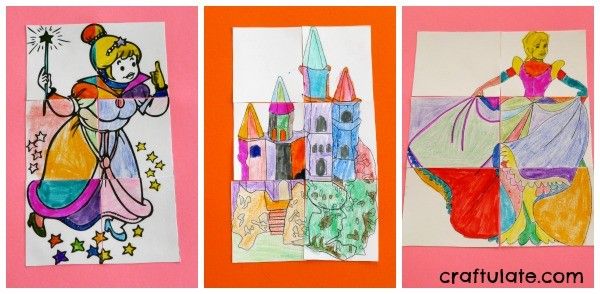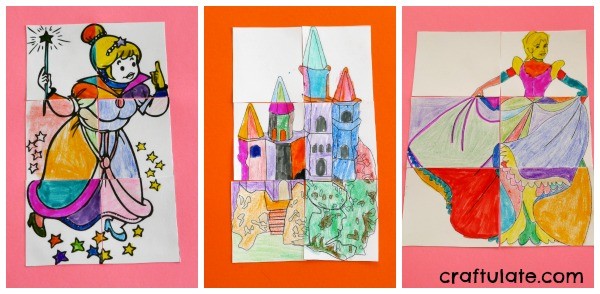 (Don't you just love Princess Yellow Face?!?)
Here's a video I made with a leftover collage to demonstrate the process – although ideally each section would be completed by a different child!