This train dice game is a great for kids learning how to play with dice – with a fun theme!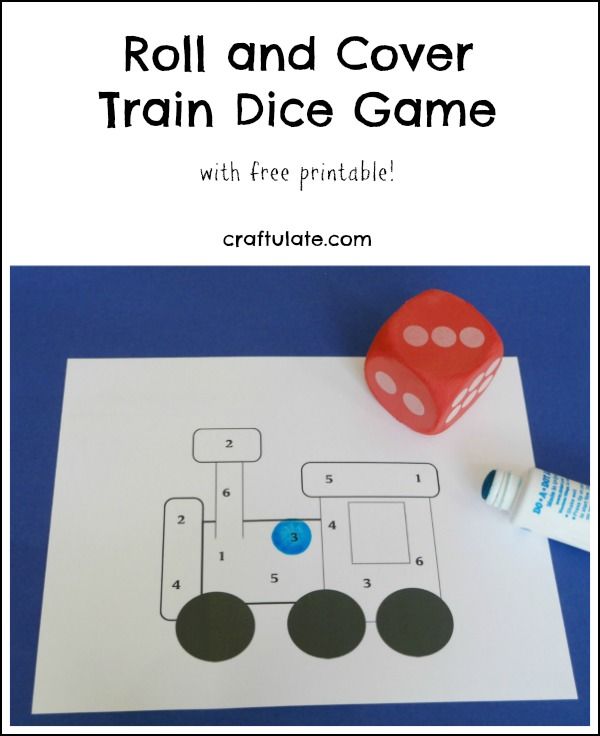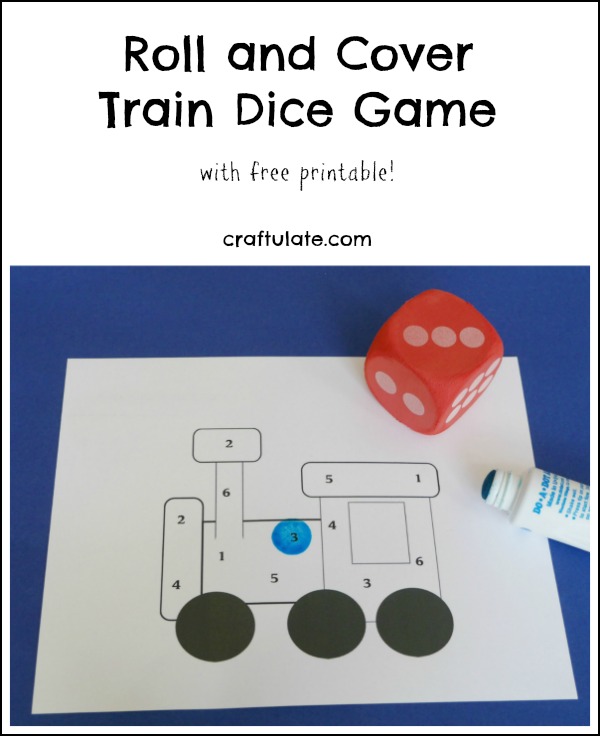 The following post contains affiliate links, which means that at no extra cost to you I can make a tiny bit of money to help support this blog. Thank you!
To play this fun game you will need:
Roll and Cover Train Dice Game FREE printable (from the Craftulate)*
White card
Dice (we used a foam die from the dollar store)
* original train outline image is from Clker
Download and print out the game onto a piece of white card. Show your child how to roll the die, count the dots, then use the dot marker to cover the relevant number on their game card.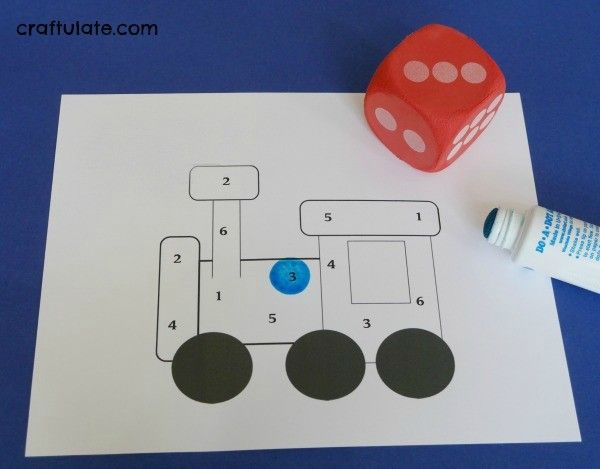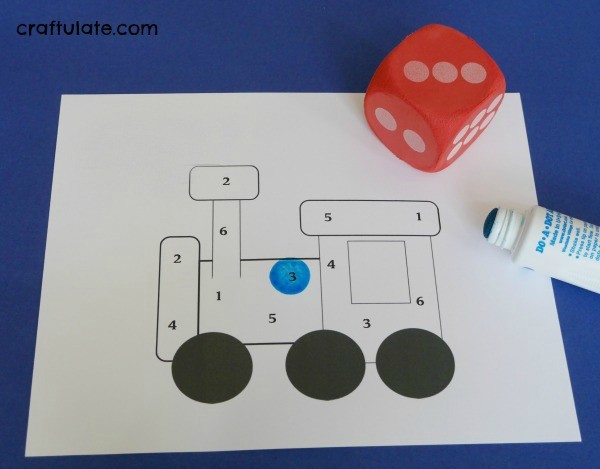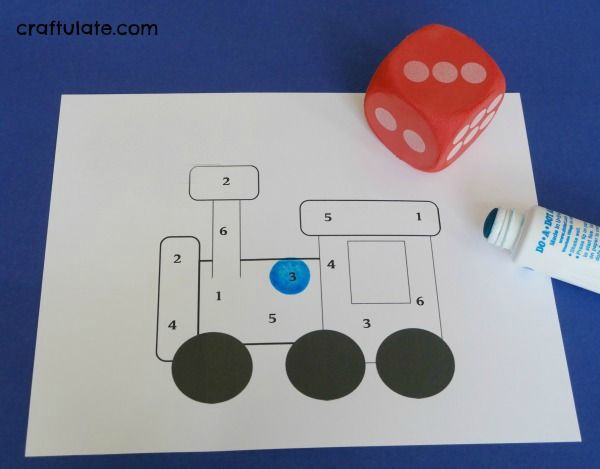 F got the hang of it right away – and there was some celebrating when he had completed the game!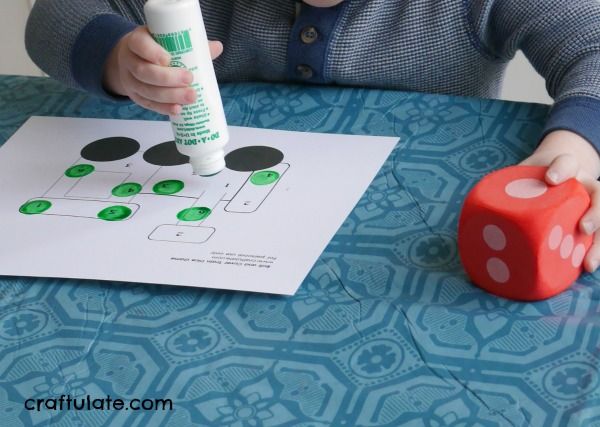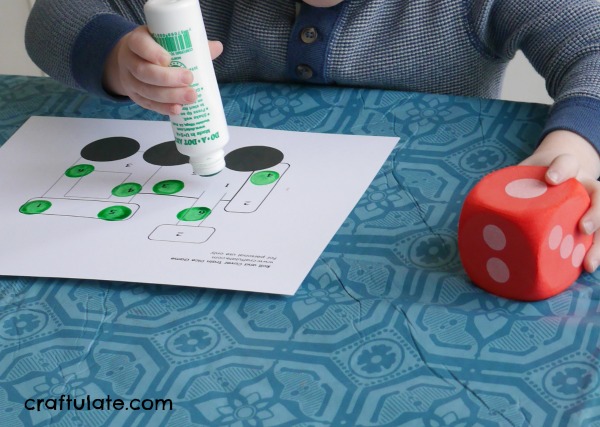 However, I realised that one game per print-out wasn't sufficient, and decided to make it wipe clean. Here are three different methods:
Contact Paper – cut out two pieces of contact paper slightly larger than the card. Put one piece on the front and another on the back, sticky sides together so the edges are sealed.
Plastic Page Protectors – by far the quickest option! Just slip the card into one of these plastic sleeves and you're ready to go.
Laminator – the most professional finish. Just place the card inside a laminating pouch and run it through the laminator.
I printed a few more copies and laminated them all, then we took them round to a friend's house. I gave them a game card and dot marker each and the kids had a race to see who could cover all their numbers first!
The older kids (5.5 yrs and nearly 7) were quite competitive about it. Meanwhile, F (nearly 4!) struggled with the idea of only marking the dots when it was his turn, and wanted to mark them off every time someone called out a number!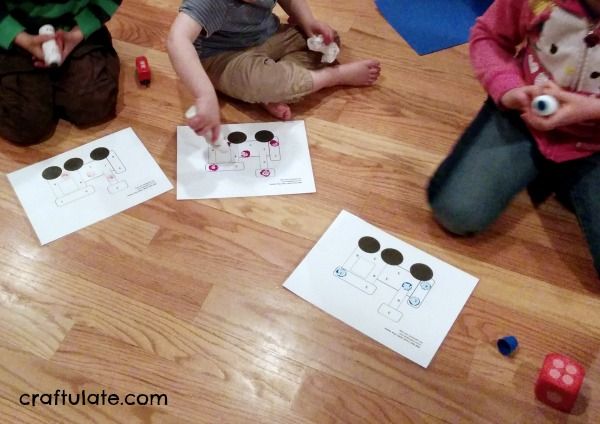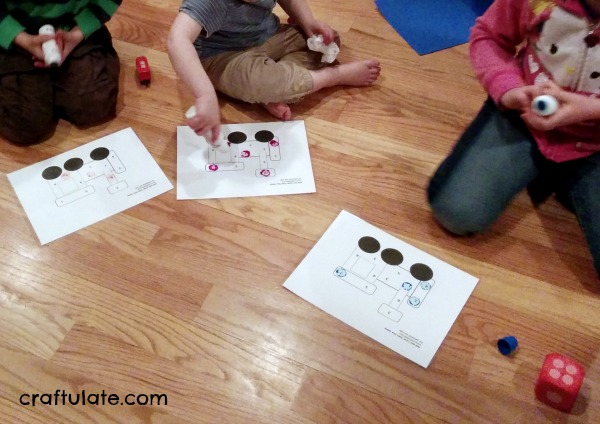 Remember to grab your free printable!