This car ramp painting activity can be done inside or outside! So much fun for kids!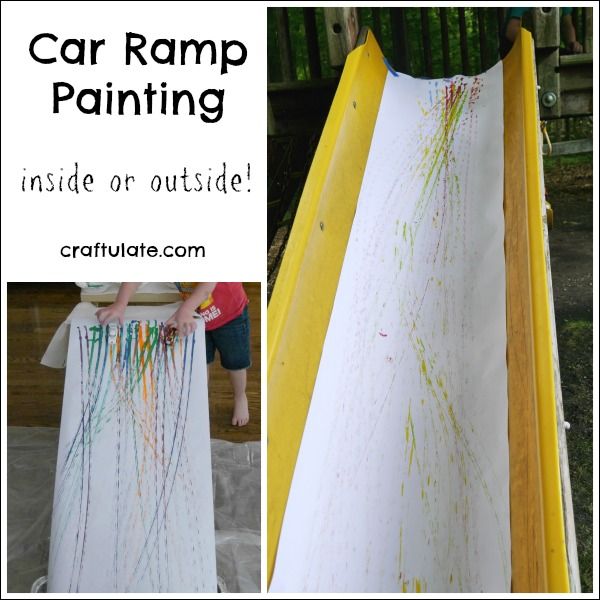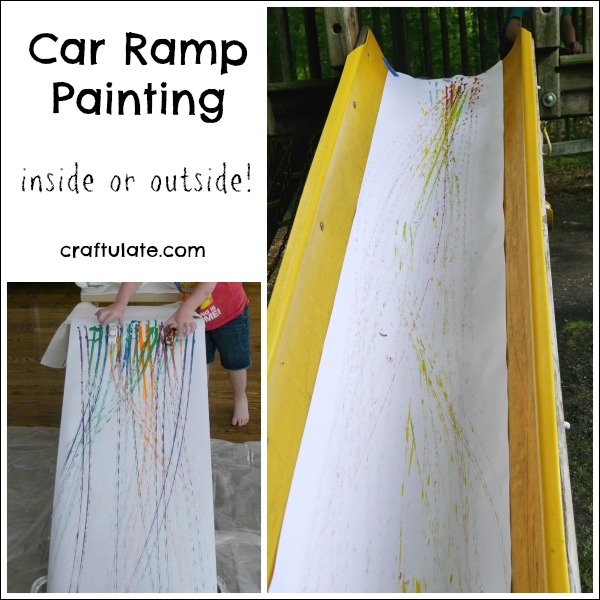 The following post contains affiliate links, which means that at no extra cost to you I can make a tiny bit of money to help support this blog. Thank you!
My son is always asking me for "Hot Wheels Projects" these days. But on the day I planned to do this car ramp painting outside – the weather was not on our side. With some improvisation and help from my husband, we set up an indoor version. We found a long board and propped in between a table and chair, then taped some easel paper to it. I placed an old shower curtain underneath and a foil tray at the base to collect the cars.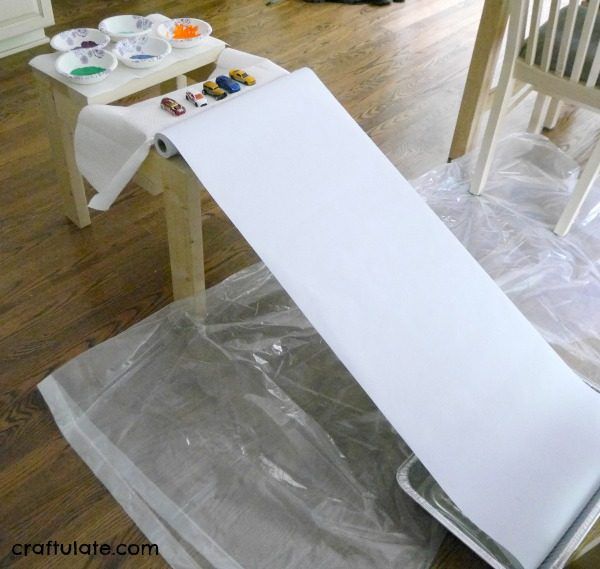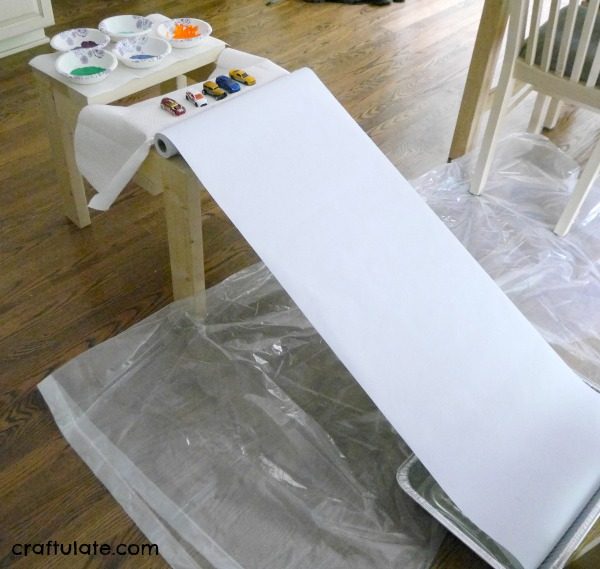 I prepared the paint by squirting some acrylic paint into paper bowls and adding a little water to loosen them up. This helps the cars to zoom better! And my son provided the cars.
He dipped each car in some paint and set it off down the ramp.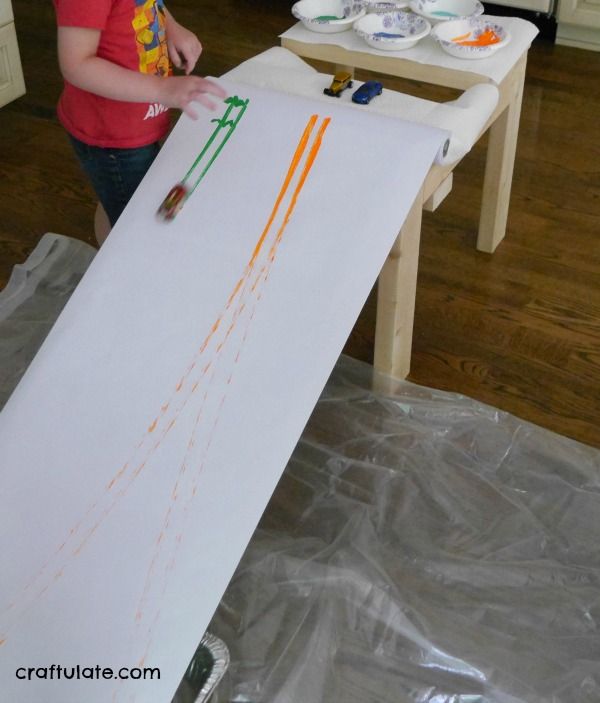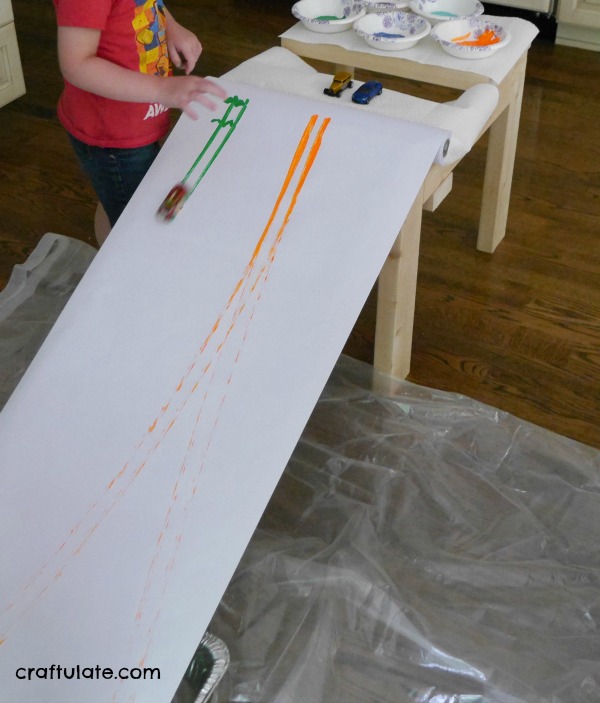 Most of them ended in the tray! It was fun seeing all the track marks on the paper.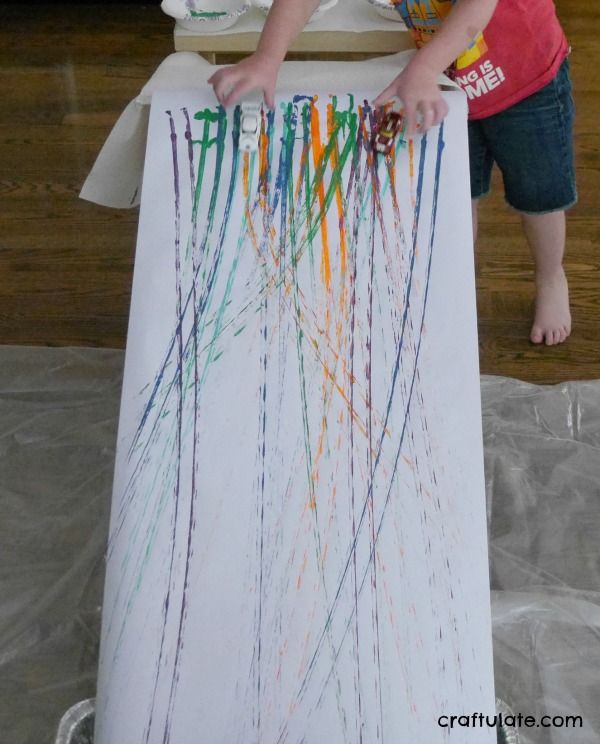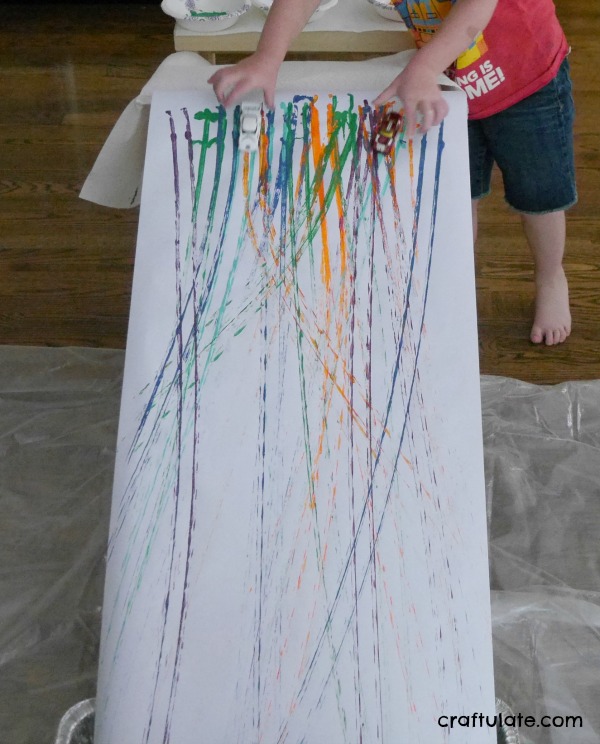 Afterwards the cars has a good wash in the sink.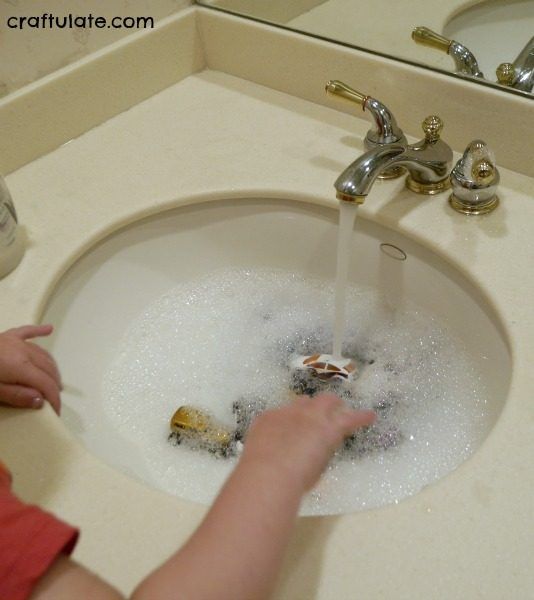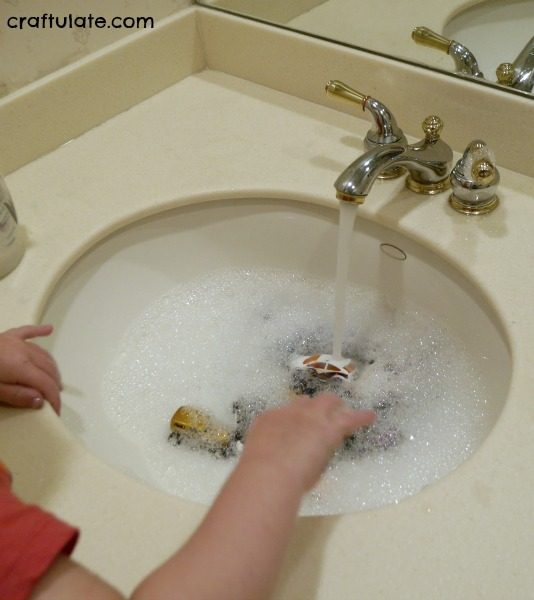 The next day, he asked to do it again. Well yes, I said, but let's do it BIGGER! So we set everything up on the slide outside. He thought it looked amazing!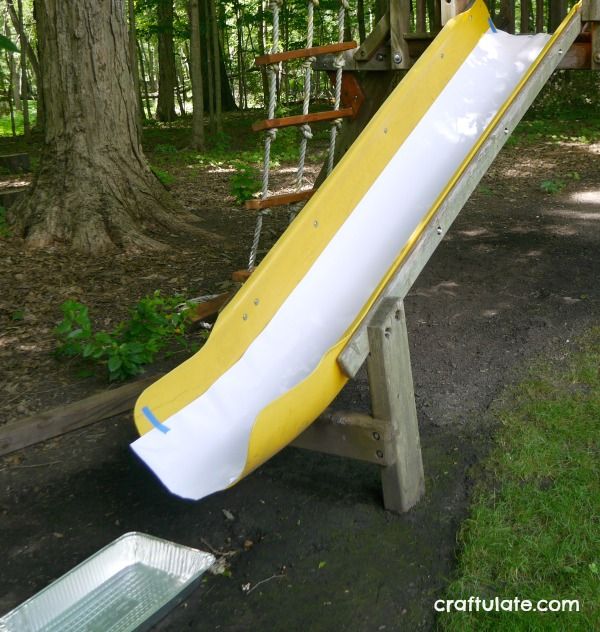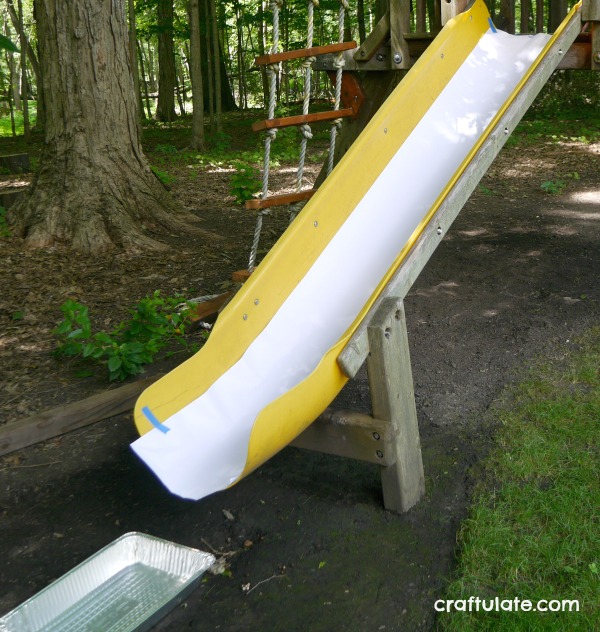 The cars got lots more turns in this version – they'd fall into the tray and when it was full I'd just pass it back up to him.
Lots of track marks!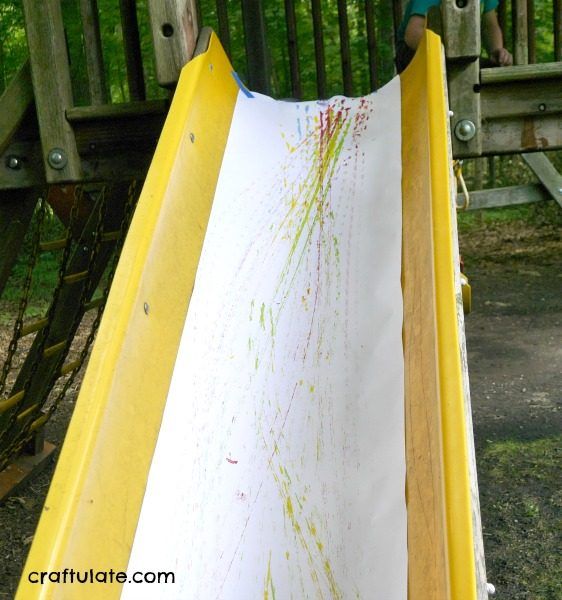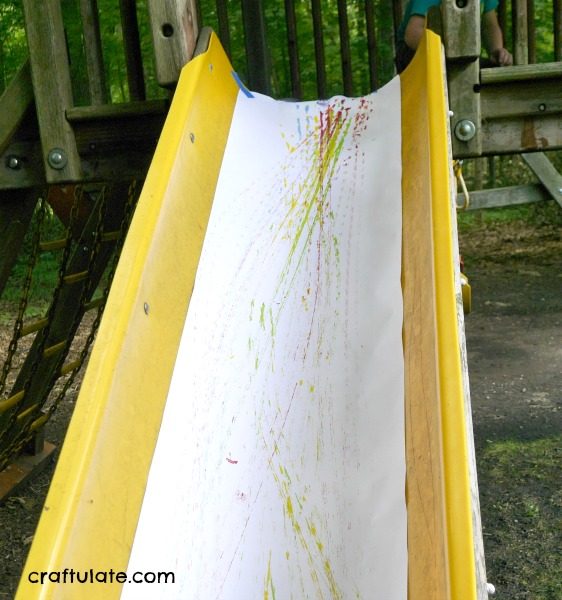 When we had almost run out of paint, I added soapy water to the tray. Each car fell into the water on its last run down the slide. And F got them all sparkling and clean again!
[bctt tweet="Car Ramp Painting – inside or outside art project for kids! #kidsart" username="craftulate"]