Here's our review of a Bead Pet Craft Kit!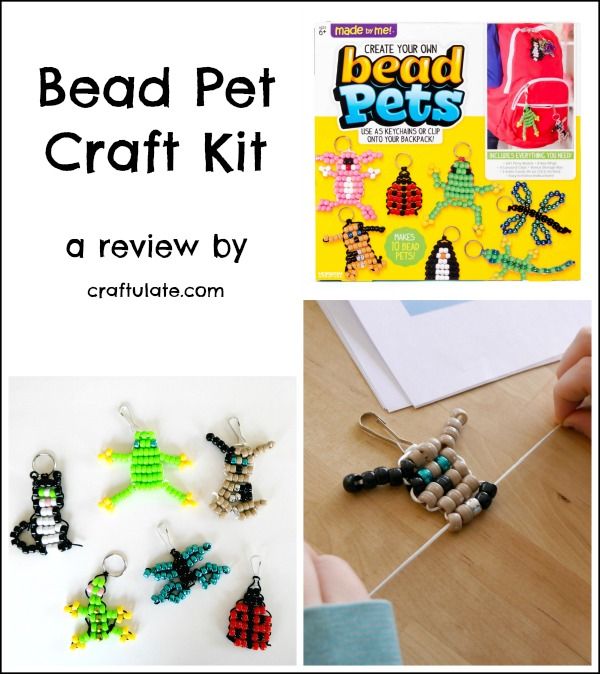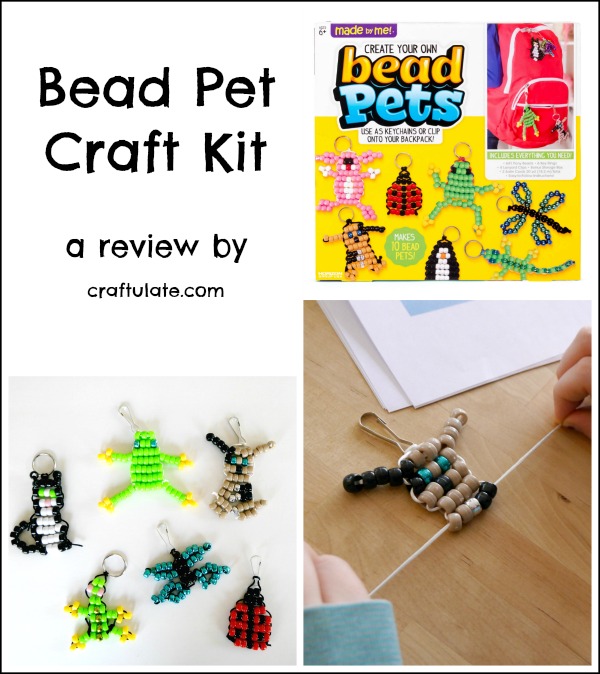 Disclosure: I was provided with this craft kit from Horizon Group USA free of charge in exchange for my fair and honest review. Please see my disclosure policy. This post also contains affiliate links, which means that at no extra cost to you I can make a tiny bit of money to help support this blog. Thank you!
You may have noticed that we've been trying out some craft kits from Horizon Group over the last few weeks – they have such a great range! Recently we tried Made By Me Bead Pets!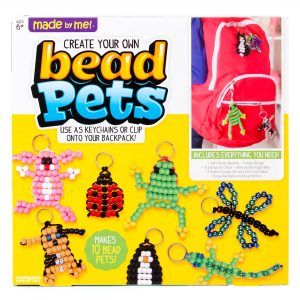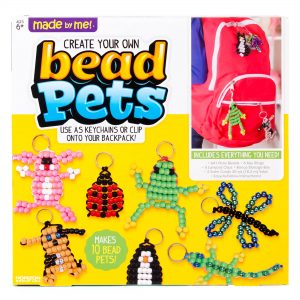 The kit includes:
641 pony beads
6 key rings
4 lanyard clips
satin cord
bonus storage box
The age range suggested is 6+. My willing crafters were 8 and 9½, and I have to say they needed quite a bit of help to get started. There are some knots to be tied, and the instructions for threading back through the beads with different pieces of the cord took some working out!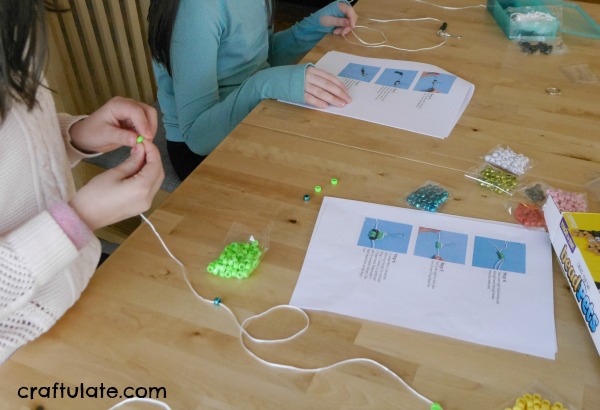 They each chose a design and we figured it out between us. I thought they'd just do one, but they wanted to try them all! My 6 year old loves beads and I had intended that he should try this too, but I think it would have been too tricky for him.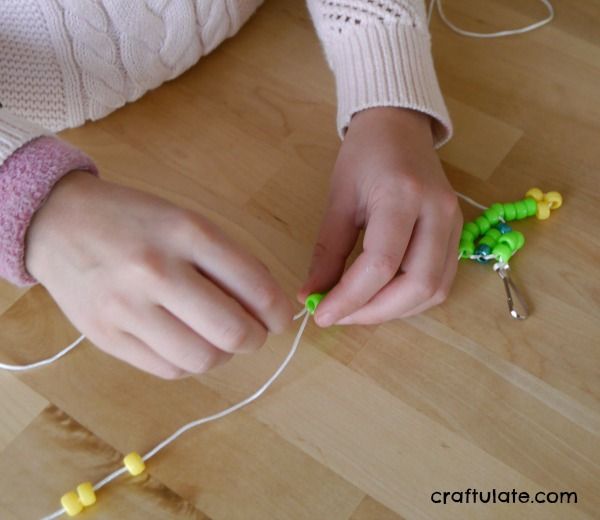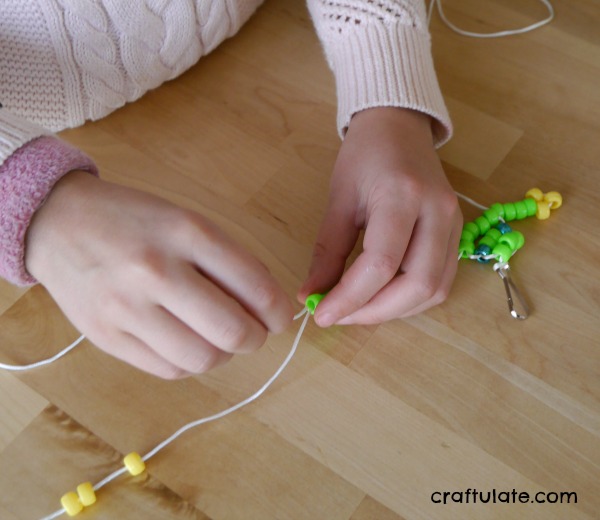 The kit makes 10 pets, and the girls made 3 each before our craft session had to come to an end.
By the last bead pet they were pretty much doing it all by themselves!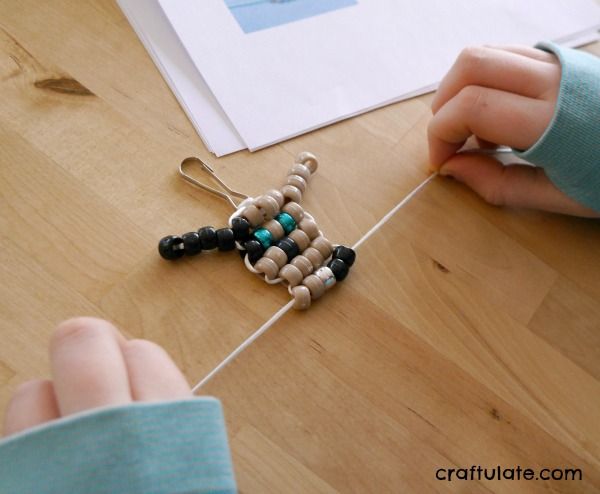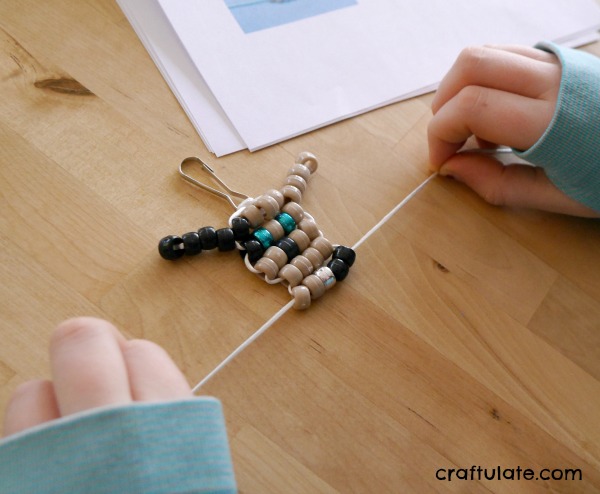 I gave feedback to Horizon Group and was informed that the kit will be getting an update for 2018:
The updates will make this kit much easier to use.  The case will be a guide for the beads, there are better templates to follow, we are updating the instructions, and we are updating to some simpler shapes! 
With all that being said, the kit is a lot of fun as it is, but for slightly older children than the box recommends. Here are the finished designs!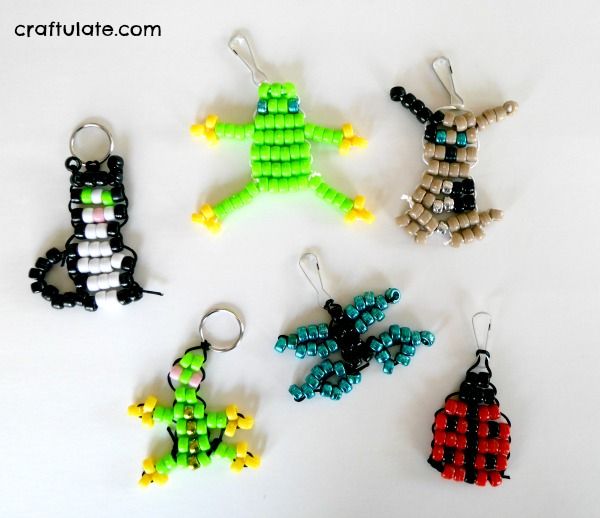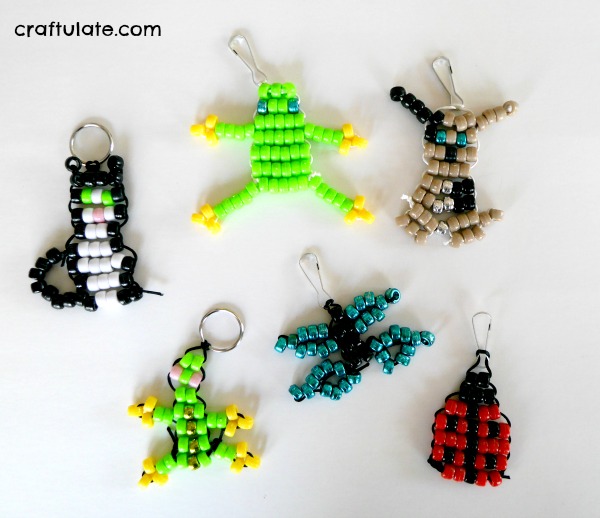 Get your own Bead Pet kit from
Walmart
!