Working with an autistic child can be a rewarding experience, but it requires a lot of patience and understanding. Autism is a complex condition that affects people in diverse ways, so each child's needs are unique. As a teacher, parent or caregiver, it is important to take time to learn about the individual needs of the autistic child you are working with and develop a plan of action that works best for them. This blog post will outline some strategies for working successfully with an autistic child.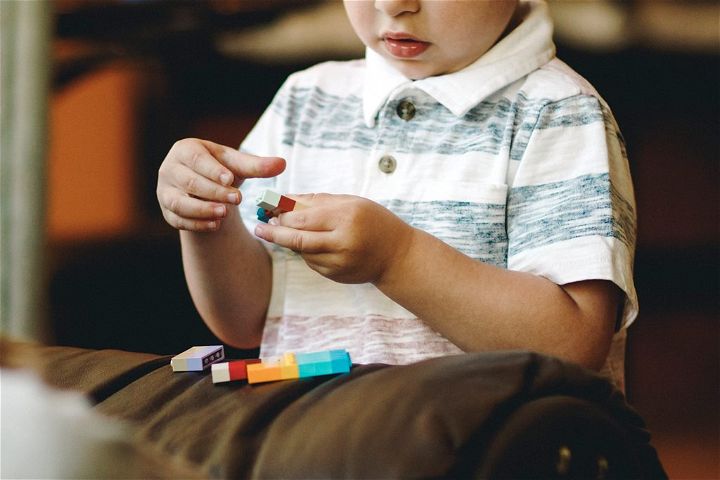 Take Note Of Their Bathroom Habits From A Young Age
It is important to be aware of the autistic child's bathroom habits from a young age. It can be helpful to establish a regular routine for toilet trips and plan ahead for any delays or accidents that may occur, such as having spare clothes or wipes on hand. It isn't uncommon to find them smearing poop or having accidents – this is just another part of the autism spectrum which needs to be recognized and managed. To aid in behavior modification, it can also be helpful to reward them for using the toilet independently or with minimal assistance. It is important to be patient and understanding while working on this process.
Build On Their Interests
When working with autistic children, it is important to build on their interests. Identifying areas of interest can help create a positive and engaging learning environment for the child that encourages exploration, growth, and development. It could be anything from music to art to science – finding out what sparks the child's enthusiasm can give parents, therapists, and teachers the opportunity to provide tailored activities that will help them interact with the world in a meaningful and rewarding way.
It is important for autistic children to have access to different activities which foster their autonomy, self-expression, and communication skills. Ultimately, when building on an autistic child's interests, provides them with motivation and direction in their interaction with the world around them. By helping them to engage in activities they find interesting and enjoyable, it can help foster a positive attitude towards learning and growth. This can lead to a more fulfilling experience for the autistic child and their family.
Teach Tasks As Simple Steps
When working with an autistic child, teaching tasks as simple steps is important. This technique breaks down a complex task into small and manageable steps which can be more easily understood by the child. For example, if the task is to make a sandwich, break the process down into individual components such as: getting out bread and butter, spreading the butter on the bread, putting the two slices of bread together, and so on.
Taking tasks step by step will help to make them less overwhelming for an autistic child and provide a better opportunity for success. Additionally, providing positive reinforcement after completing each step will help motivate the child to keep going while they are learning. Helpful visual aids such as pictures, diagrams, and videos can also provide visual cues for the child to demonstrate how each step should be completed. Following this technique will help autistic children grow and thrive in their learning journey.
Provide Reinforcements Of Behavior
Providing reinforcement of behavior is an important part of working with an autistic child. Reinforcements can be anything from verbal praise, a reward for good or appropriate behavior, or even taking away a privilege for inappropriate behaviors. It is especially important to reinforce positive behaviors so that the child learns what is expected of them and continues to do it.
Reinforcements can also be used to redirect the child's behavior if it becomes too difficult. Rewards should be tailored to the individual needs of the child and should reflect their interests and abilities. By providing reinforcements of behavior, you are helping your autistic child develop positive coping skills and build independence.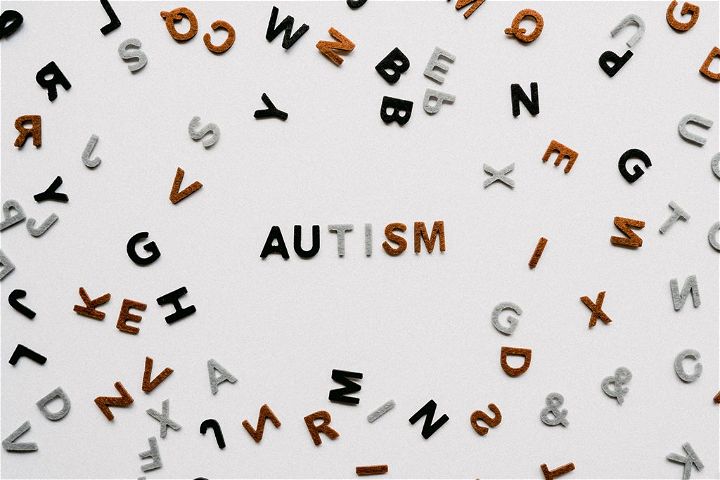 Verbal Isn't The Only Communication
Communication with an autistic child doesn't always have to be verbal. Autistic children often respond to non-verbal communication, such as physical contact, facial expressions, and gestures. Parents of autistic children should also remember that it is important to pick up on subtle cues. For example, a child may make eye contact or look away when they are feeling overwhelmed or anxious. By recognizing these signs, parents can help their children understand how to respond in different situations and create an atmosphere of understanding and respect.
Autistic children can often communicate better when they are given the opportunity to express themselves in a variety of ways. This allows them to feel heard, respected, and appreciated. Encouraging non-verbal communication can help create a safe and supportive environment for your autistic child. By learning to recognize the cues of their child, parents will be able to better understand their needs and provide real-time support. It is important to remember that verbal isn't the only way an autistic child can communicate.
Foster Friendships
Foster friendships for autistic children is a key part of their development and growth. It's important to create opportunities for social interaction with peers who are understanding and patient. Encourage the child to be open about their emotions and interests, as this can help them feel more comfortable in social situations. Showing empathy and acceptance towards your child's behaviors can help them to feel more secure, as well as aid in their ability to connect with others.
Take the time to find activities that you and your child can do together, as this will help build a sense of camaraderie and trust. Finally, always be there for your child when they need someone to talk to or a shoulder to lean on; this can go a long way in helping them foster meaningful and lasting friendships. By taking care of these important steps, you can help your child grow into an independent and well-rounded individual. All it takes is patience, understanding, and compassion!
In conclusion, working with an autistic child can be a challenging but rewarding experience. It requires dedication and patience, but the rewards are worth it in the end. Remember that autistic children learn differently and need to be given more time and support than other children. With these tips in mind, you'll be able to better understand your child's needs, foster friendships, and provide positive reinforcements of behavior. With the right tools and guidance, you'll be able to create a safe and nurturing environment in which your child can thrive.