This word Tic-Tac-Toe game can also be played with sight words, numbers or shapes!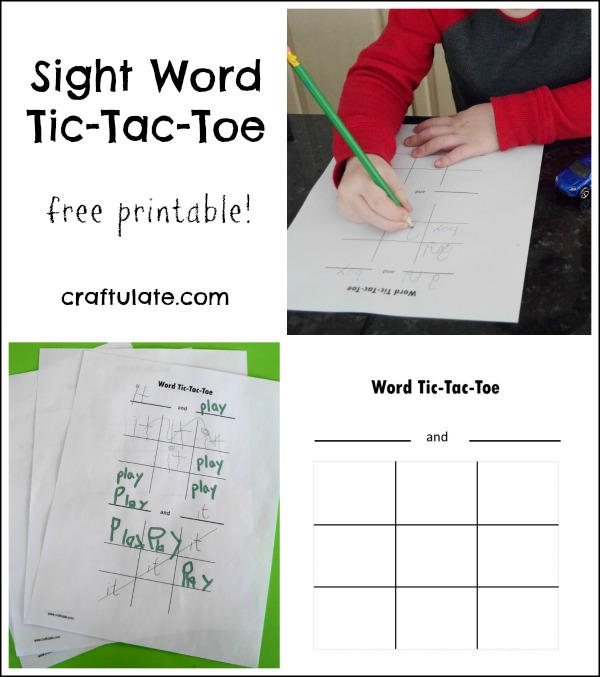 The following post contains affiliate links, which means that at no extra cost to you I can make a tiny bit of money to help support this blog. Thank you!
My son is currently in Pre-K and came home the other day with a word version of tic-tac-toe (or noughts and crosses, if you prefer!). It looked like it was handwritten and much photocopied so I decided to make my own version so that we could play it at home. Then I thought that others might be interested in playing the game, too!
You'll find your free printable game to download in the Craftulate Shop.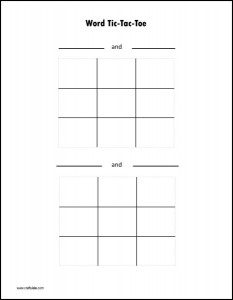 All you need to do is print it out a few times, grab two pens or pencils and decide which word you are each going to choose. I let my son choose his own words (and sometimes mine) so we ended up with quite a random selection!
We played two games straight away!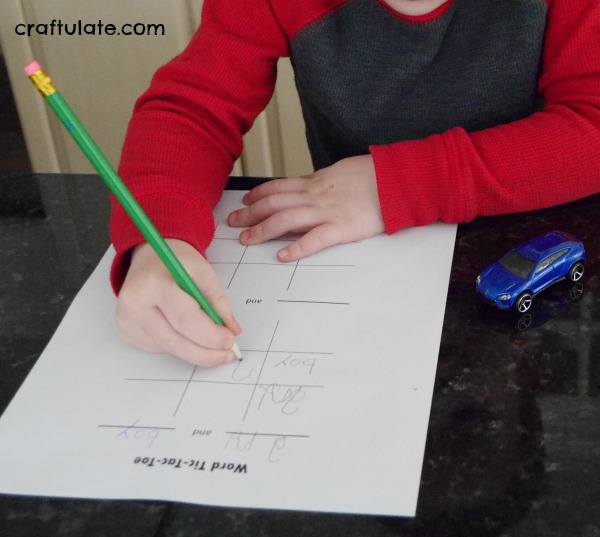 I left the worksheets around the kitchen – they were great for occupying a short space of time like waiting for the dinner to cook. My husband did some with him too!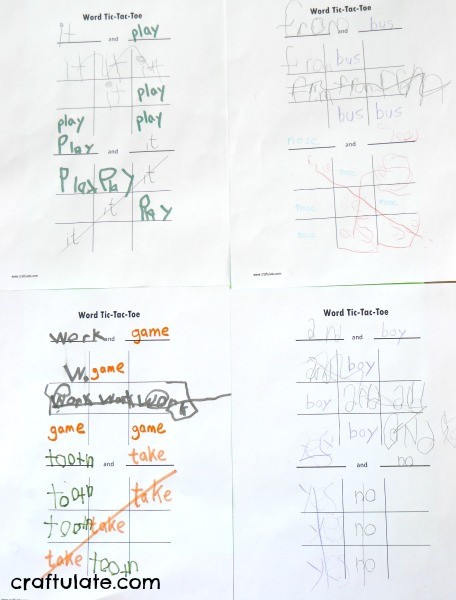 These would be great to add to our Boredom Buster Pencil Box! And I love how this activity will still be useful as he learns more complex words!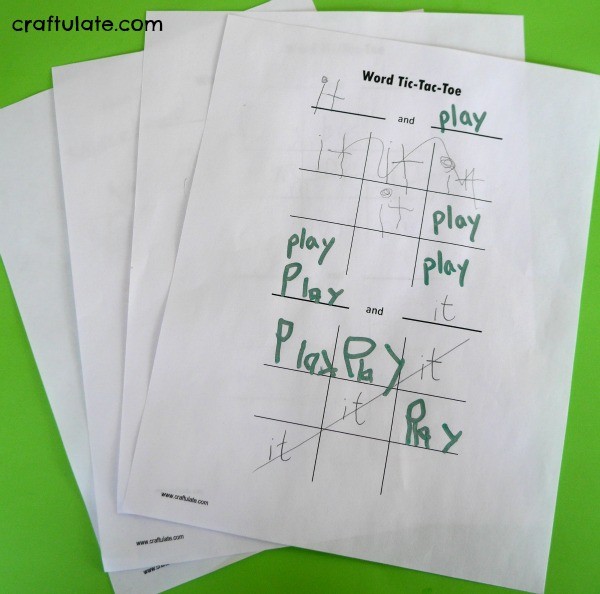 Remember to get your printable from the Craftulate Shop!