These magnetic foam shapes can be used for all kinds of creations, both artistic and educational!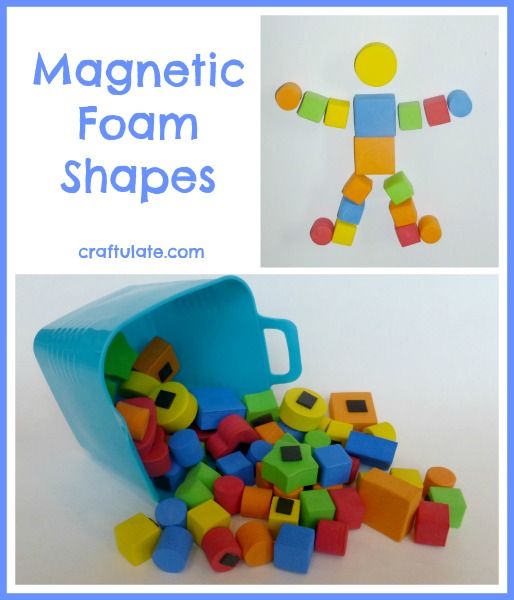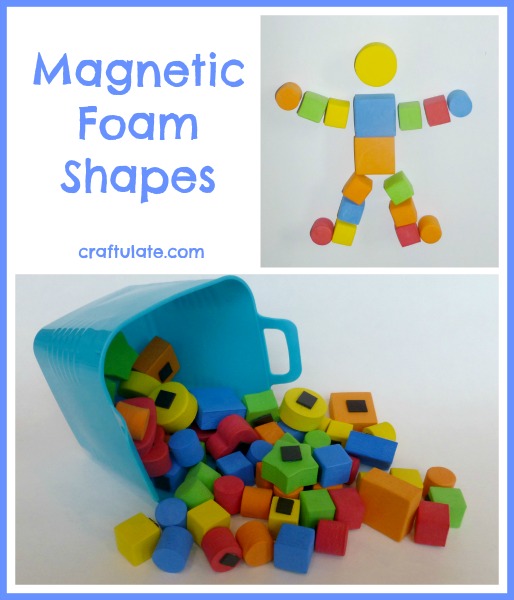 The following post contains affiliate links, which means that at no extra cost to you I can make a tiny bit of money to help support this blog. Thank you!
For some reason I have two packs of foam shapes. I know I picked them up pretty cheaply in dollar bins but no idea why we have two sets. My son (now 3.5 years) has built many towers with them, but they haven't been used for a while. Although the weren't expensive to begin with, I wasn't ready to give up on them yet, and decided to make them magnetic.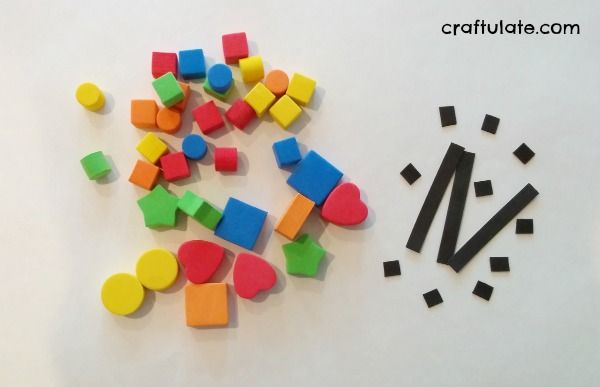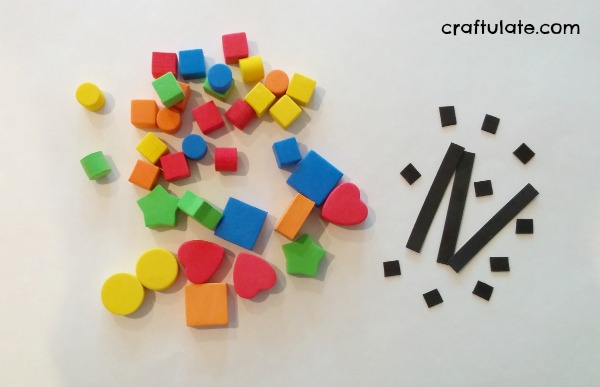 The foam shapes are super light, so not much magnetic tape needed to be used on each block. I used the scissors to cut the tape into small pieces, then hot glued them onto the foam shapes.
My son has a magnetic board in his room from his construction site themed bedroom makeover. It was perfect for trying out the new magnetic shapes!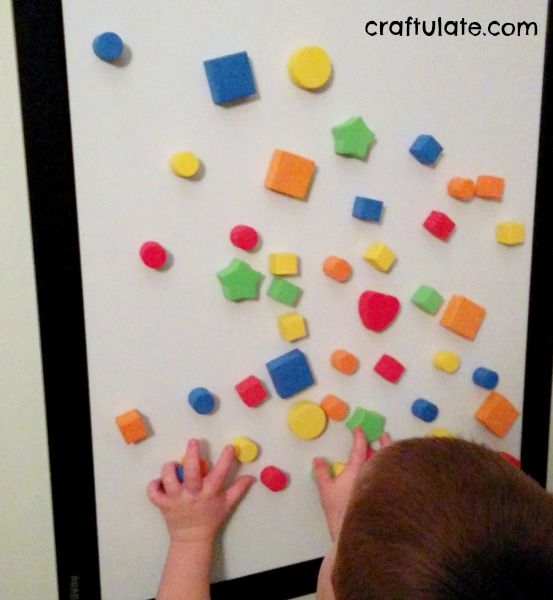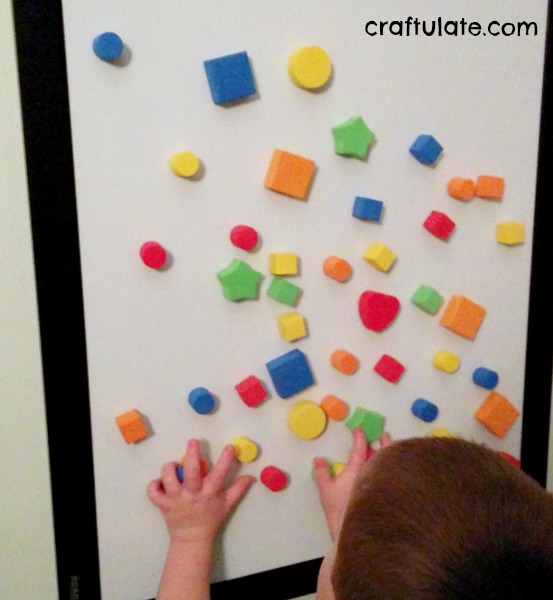 The shapes can be sorted by shape or colour – activities that are probably more suitable for toddlers but still enjoyed by preschoolers!



The shapes can also be used to make other pictures. One of F's first creations was to combine the shapes with some magnetic letters and make a face. Other pictures we worked on together and I think we'll get a lot of use of these foam shapes now!