I made this simple homemade colour book craft from leftover paint swatches, metal rings and stickers.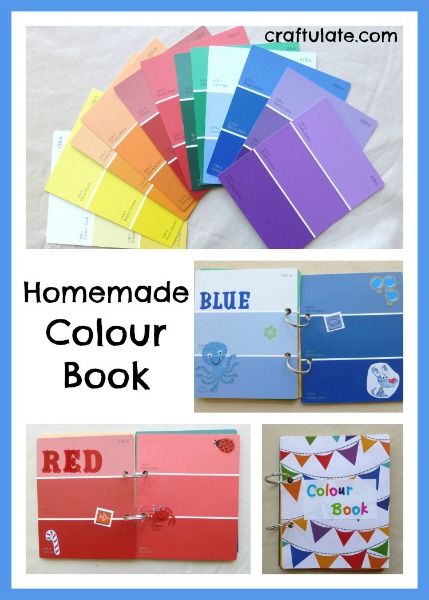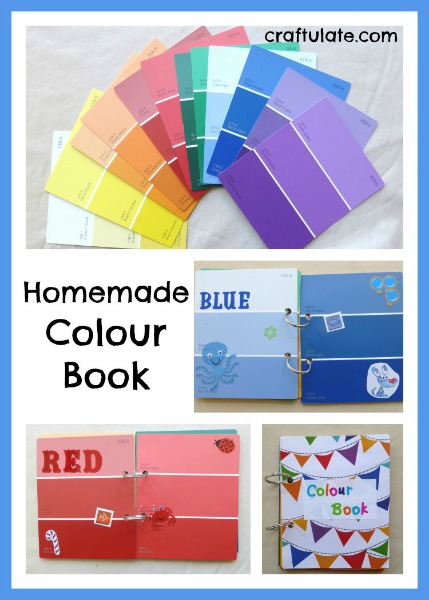 The following post contains affiliate links, which means that at no extra cost to you I can make a tiny bit of money to help support this blog. Thank you!
This colour book is a wonderful way for toddlers to learn their colours!
To make this fun colour book I used:
Paint swatches, two for each colour
2 metal rings -I used these split rings, but I've since seen these coloured book rings which look so pretty!
Patterned paper
Glue
Stickers
Note: I happened to have these paint swatches already but if you are planning to make this book then please ask your DIY store first before taking the swatches, or you could even ask if they have any out of date swatches you could have.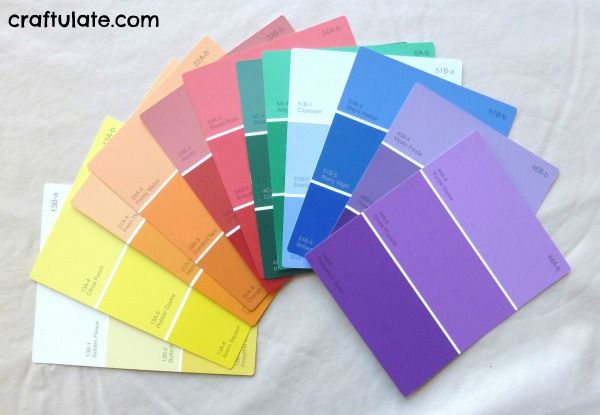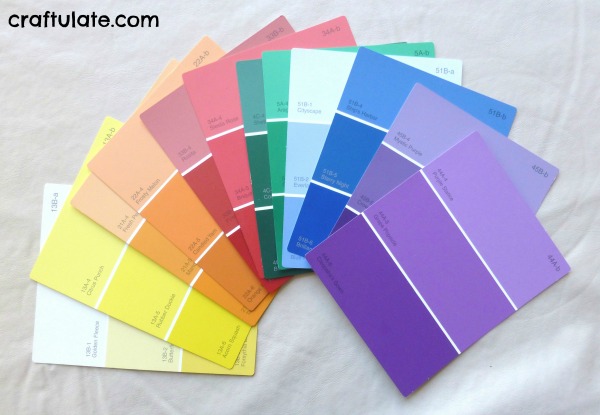 I used two swatches for each colour, and glued them back to back to form a book layout. I decided on this style rather than flash card style (with the same colour on the front and back of one card). Then I found some patterned paper to make a front and back "cover".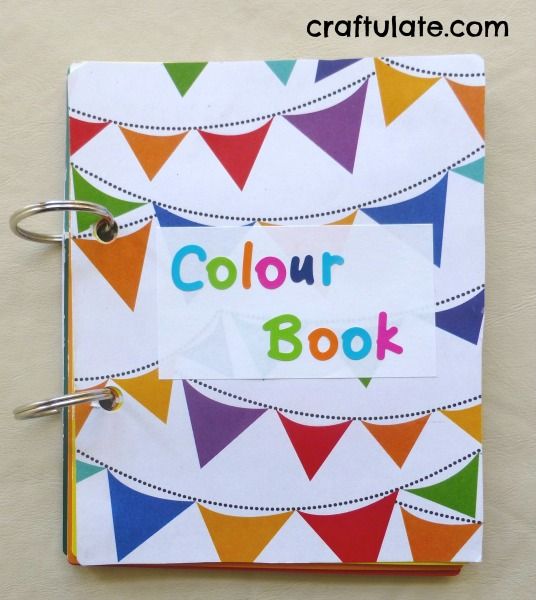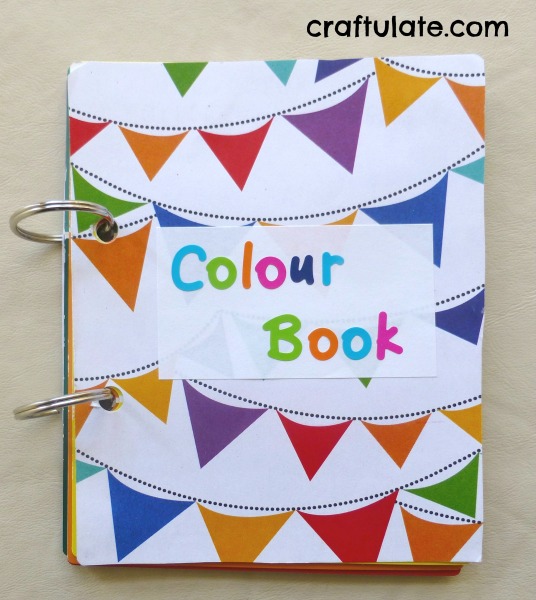 To make them into a book I punched two holes in each card and threaded two rings through (I used the ones usually used for keyrings). Then I decorated each pa
ge with colour themed stickers and letters.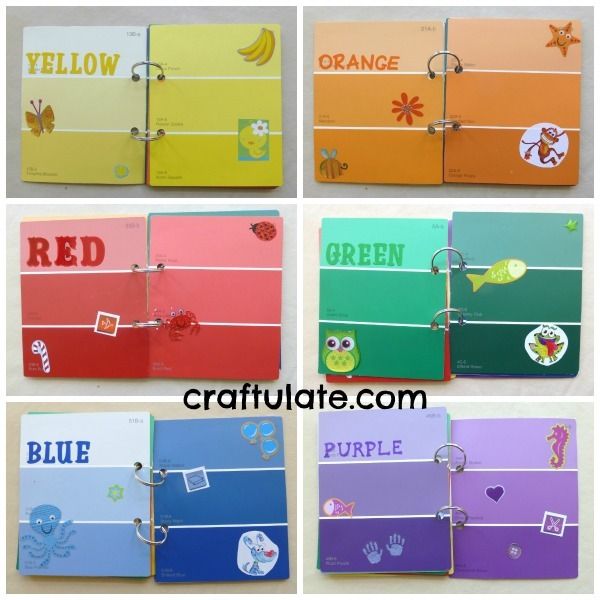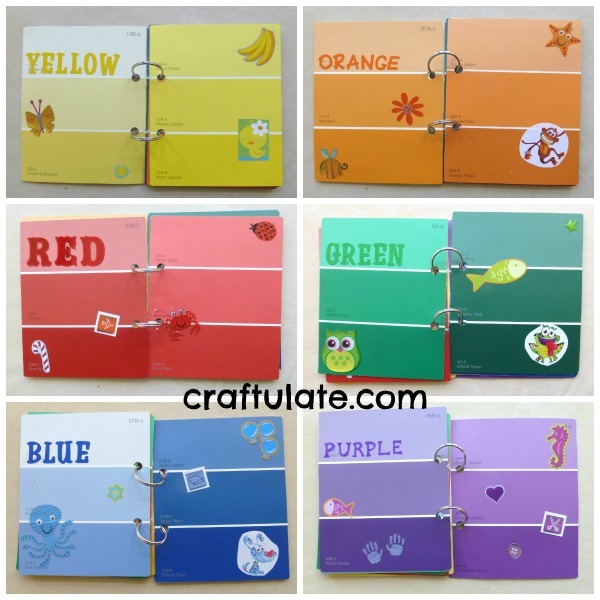 [bctt tweet="Use leftover paint swatches to make this cute colour book for kids! "]
F seemed to really enjoy the format – it wasn't just a regular book and it contained bright but simple images and colours that appealed. It would be easy to customise and personalise this book, perhaps with the child's name on the front or themed stickers.