This color match busy bag is great for buying yourself some time and occupying your toddler or preschooler!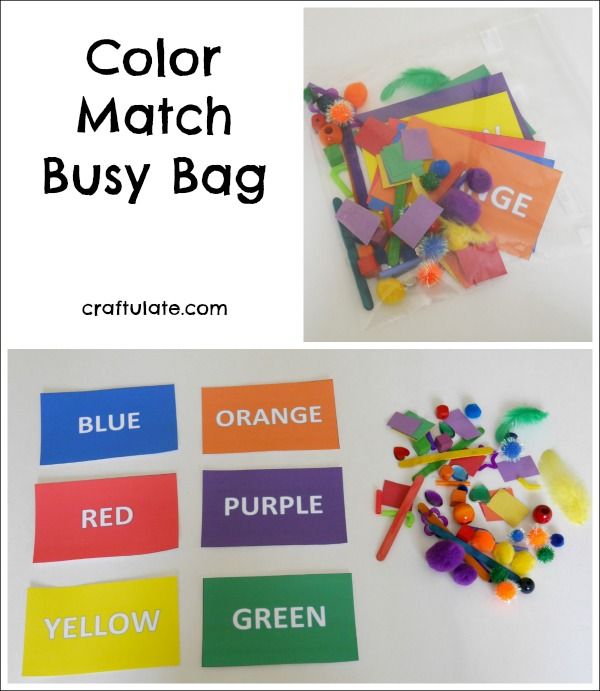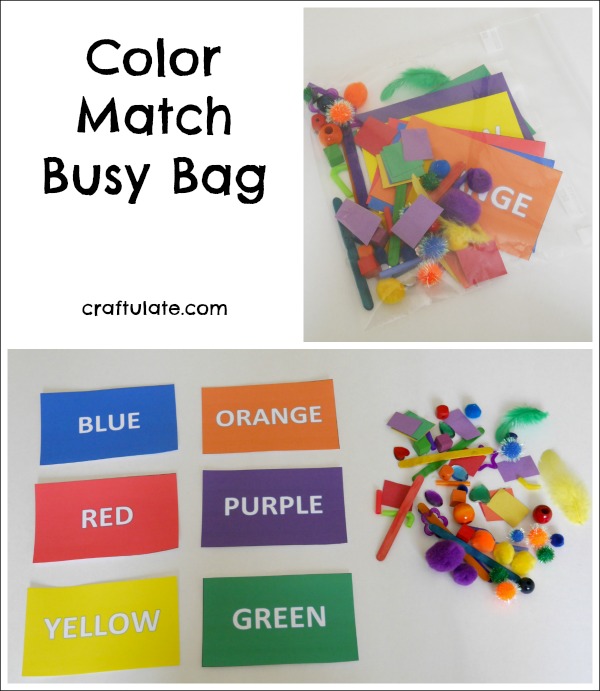 The following post contains affiliate links, which means that at no extra cost to you I can make a tiny bit of money to help support this blog. Thank you!
To make this busy bag we used:
Colour cards free printable – download yours from the Craftulate then print them onto white card
Scissors or guillotine
Colorful items – we used a mix of craft supplies including pom poms, craft sticks, plastic jewels, straws, feathers, beads and squares of construction paper
Bag
Print out your template and cut out the cards – I used a guillotine because my ability to cut in a straight line isn't exactly legendary! Place them in a bag and collect items of the six different colors: blue, yellow, green, red, purple and orange.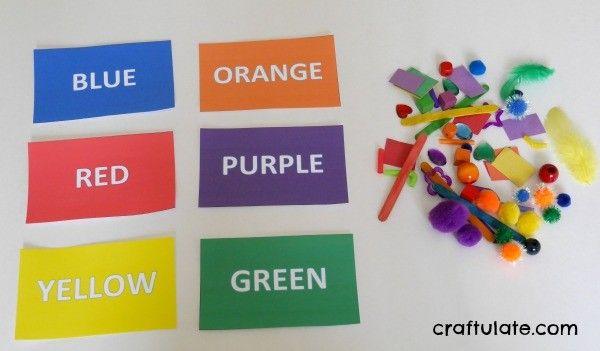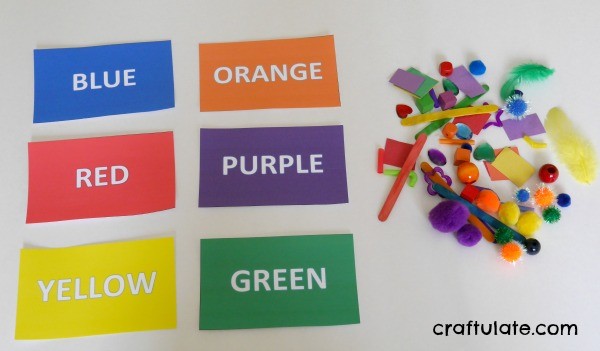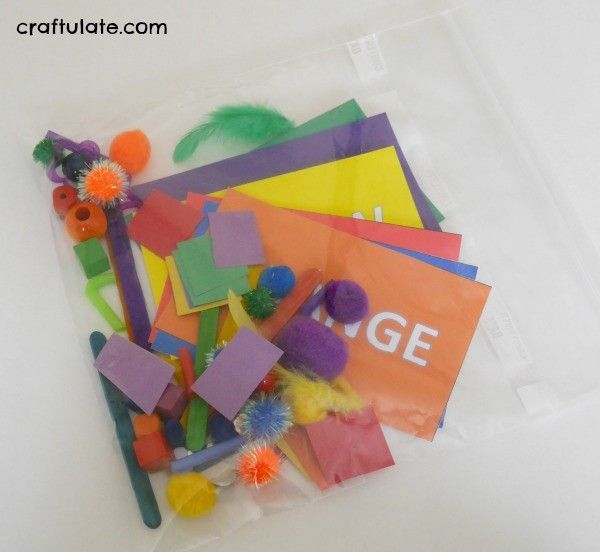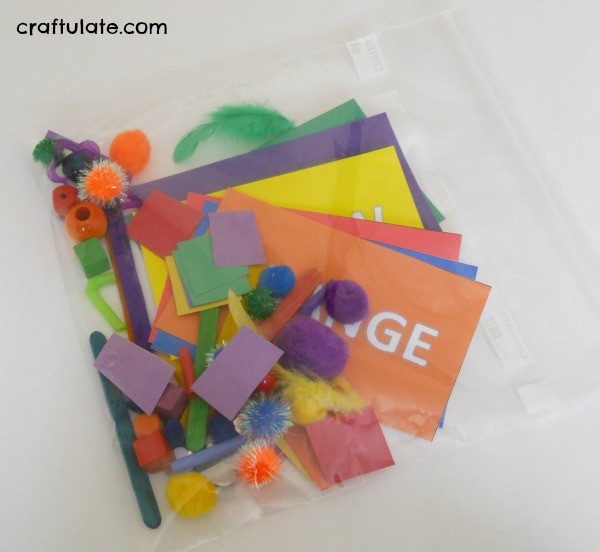 I personally find the best way to get my son interested in an activity like this is to leave it out on the floor for him to find. F set out the cards and started placing the items. He placed one item on the card, then decided that they should sit above the card.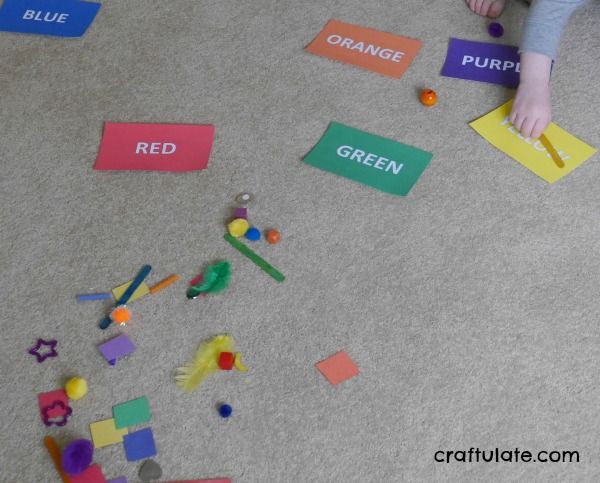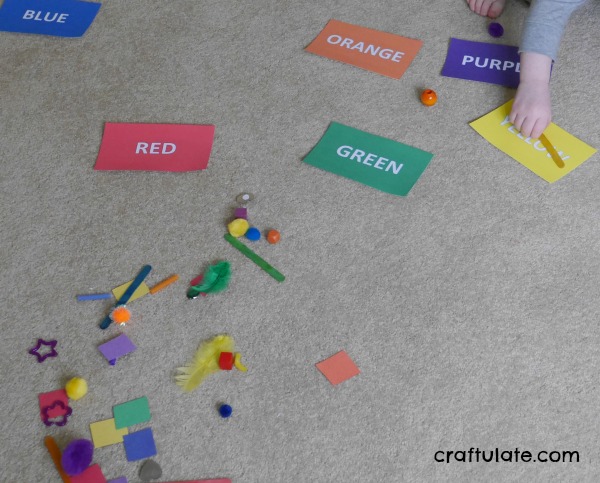 After a while he decided he needed some trains, probably remembering our Train Color Sorting activity that I had actually forgotten about! Or maybe just because he likes trains. 🙂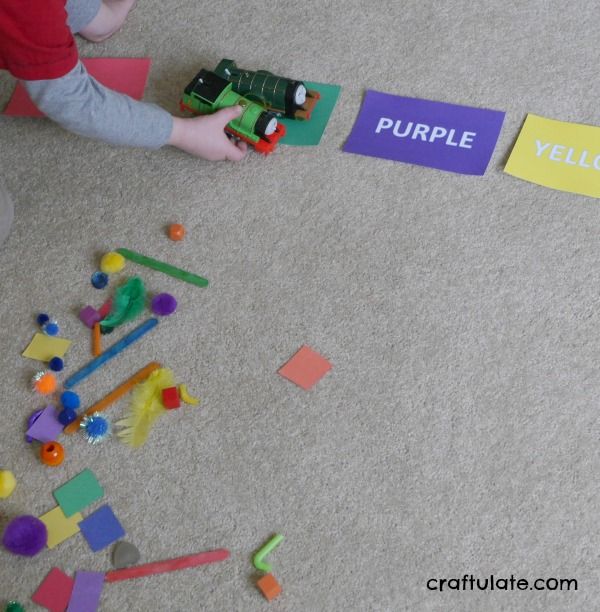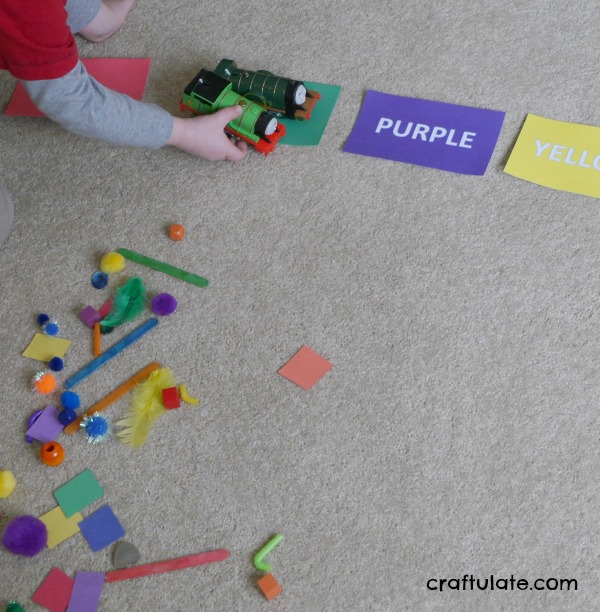 He wasn't happy that there wasn't a black card, so as I had some to hand I cut some out for him. Then he wasn't happy that it didn't say a word on it – man he can be demanding! Soon after he also requested a brown card, so I gave in and quickly adapted the cards so that there were brown and black too. THEN he was happy!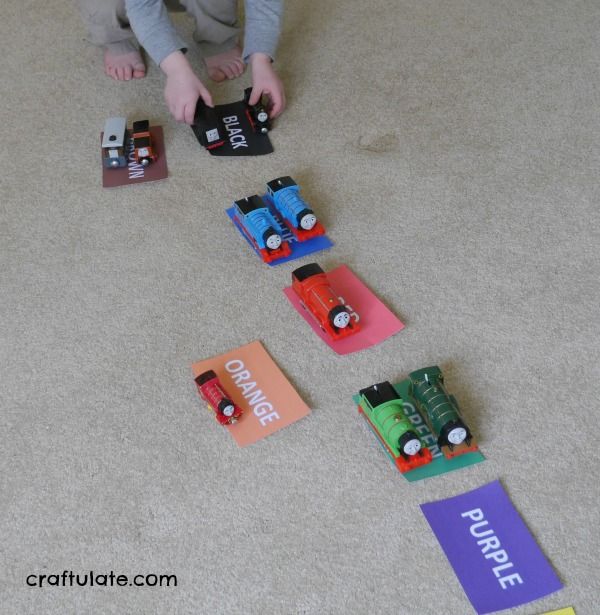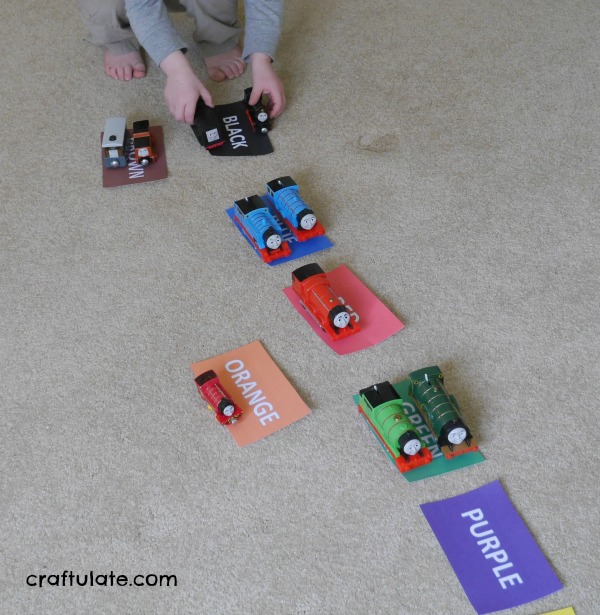 I didn't mind that he changed the activity from my original idea because it kept him busy and he used his own ideas. Don't forget to grab your FREE printable – with the original six colours plus brown and black!