This color sorting with trains activity took only a minute to set up and kept my son busy for quite some time!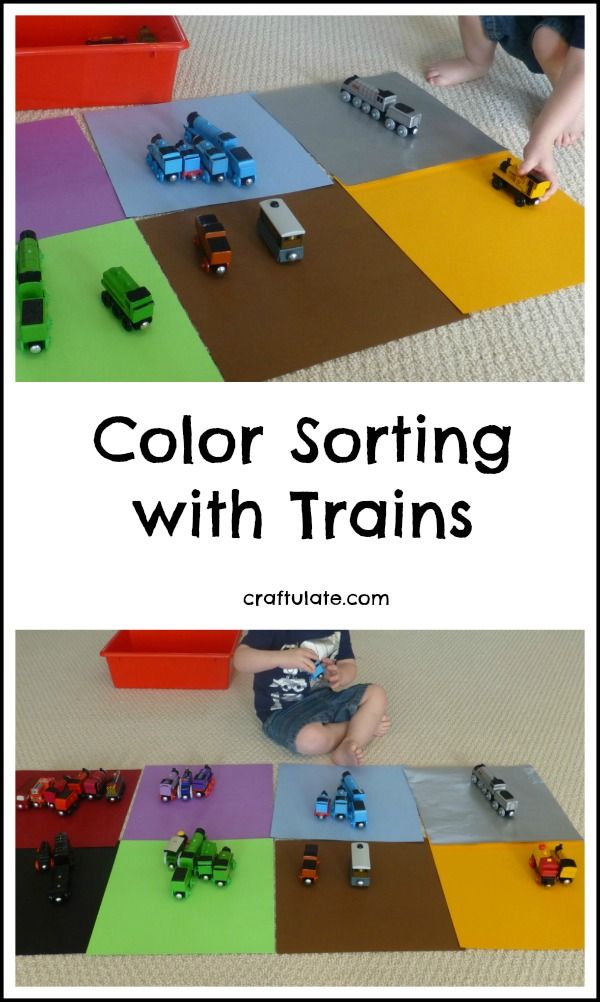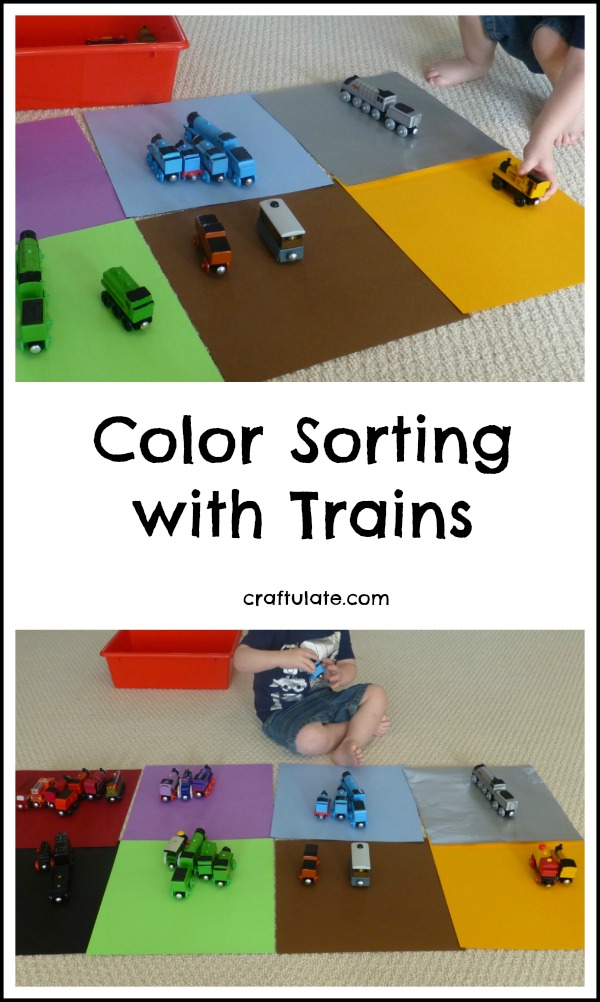 The following post contains affiliate links, which means that at no extra cost to you I can make a tiny bit of money to help support this blog. Thank you!
I collected all the trains I could find (F's got quite a collection now after his last birthday!) and found some large square pieces of cardstock with corresponding colors.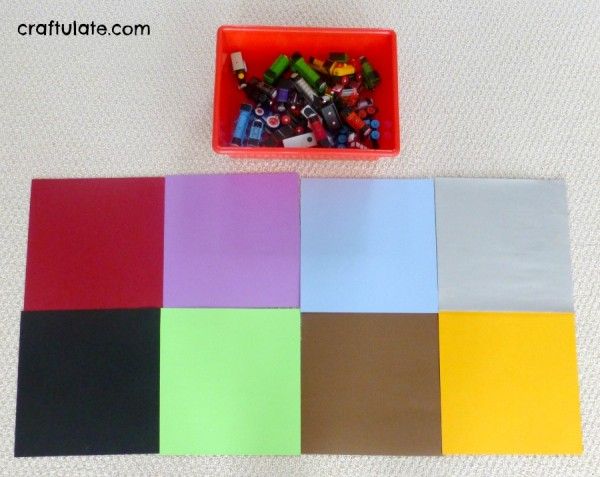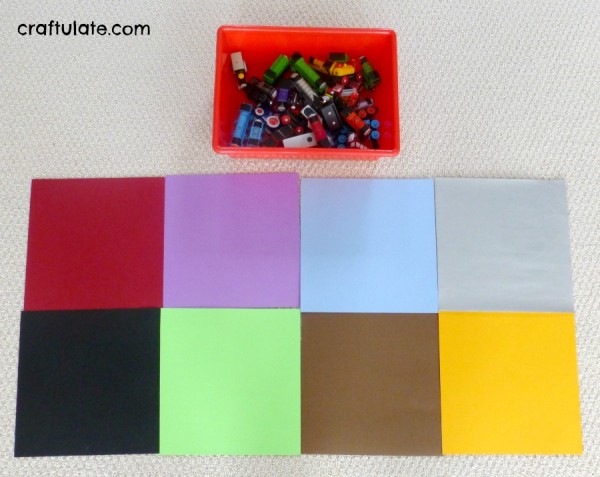 I didn't seem to need to give my son instructions – he guessed what he had to do! He carefully took out each train, placing it on the appropriate square and then lining up the trains neatly.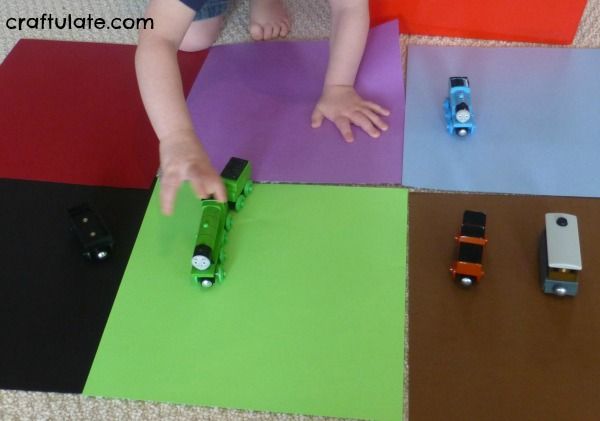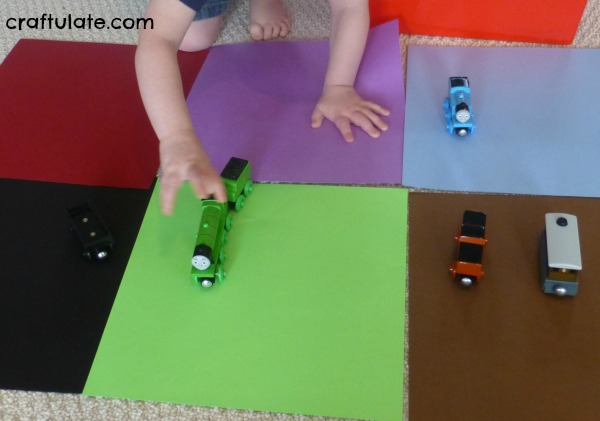 Every now and then he would find all the trains of the same color and place them on the colored card at the same time.
Even though he plays with these trains for many hours a day he still liked to inspect each one!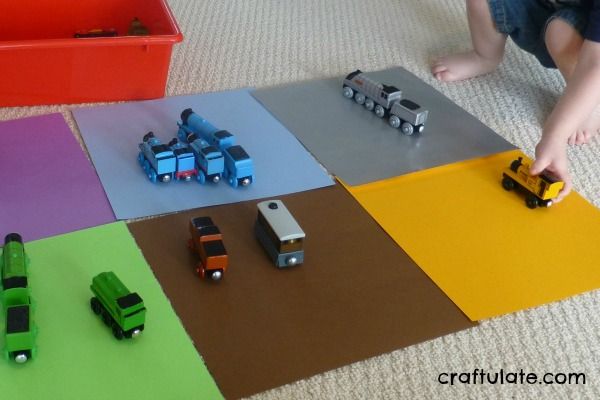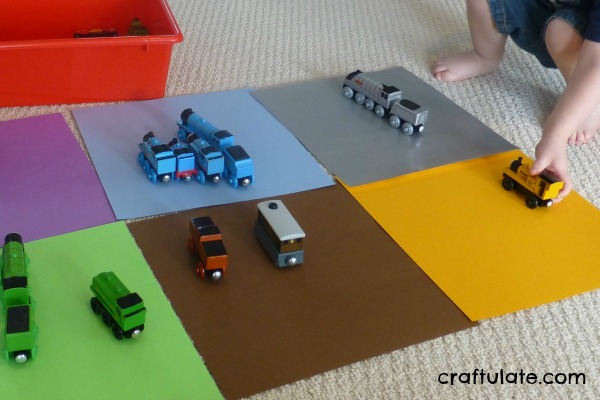 And with one last train, the task for was complete!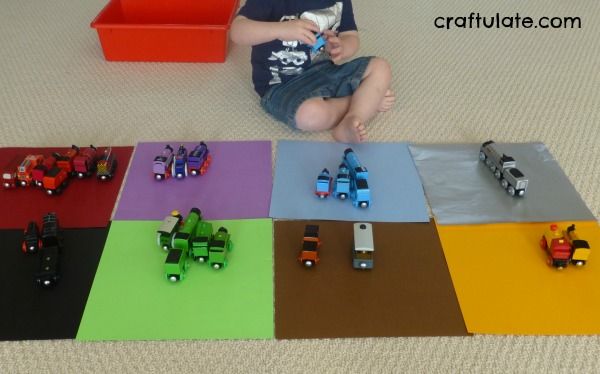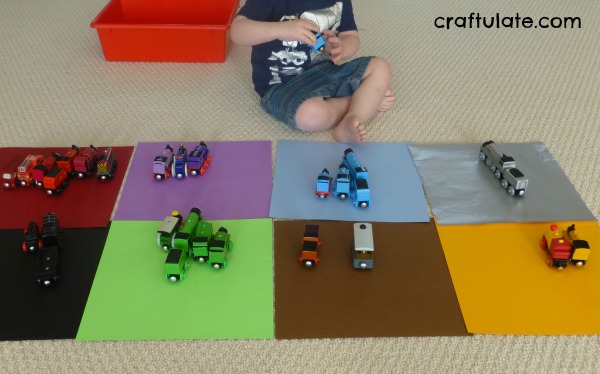 This activity would work equally well with whatever item your child has in many colors – hair accessories, cars, socks, balls, building blocks, stuffed animals or whatever! I really think that it made him look at his trains in a different way, and I'm sure it will inspire other sorting activities in the future.




I'd also like to take this opportunity to give a quick shout out to my friend Jessica over at the blog Play Trains who has published her first book! "Old Track New Tricks" is a super cute story about wooden tracks that do tricks to show kids what they can do! A wonderful story and lots of great activity ideas, too.