Here's a product review of a stain remover that works on removing paint from kids' clothes after a painting session.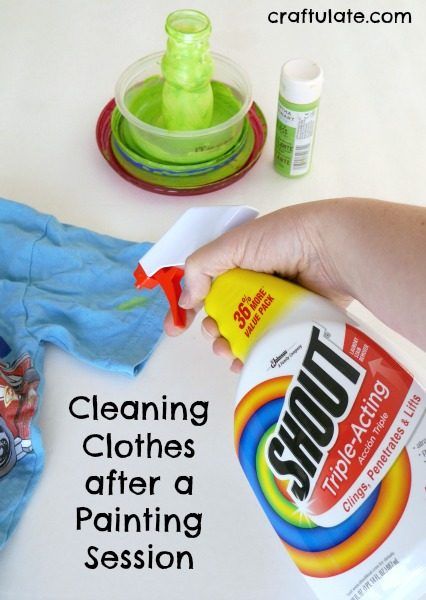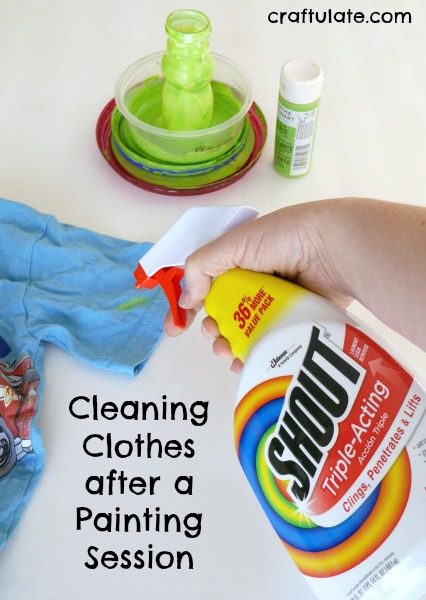 This shop has been compensated by Collective Bias, Inc. and its advertiser. All opinions are mine alone. #ShoutSolutions #CollectiveBias
With a blog name like Craftulate, you won't be surprised to hear that I have my crafty moments. And if you're a regular reader, you'll know that my son usually joins me for some crafty endeavors. I encouraged him from an early age and  now that he is older, he's coming up with his own projects and ideas. My work here is done!
The downside to all this creativity is that every now and then I turn my back and he's started a project. The other day he pulled out a lot of recyclables from the drawer – lids and plastic containers. Assuming that he would be gluing them together, I left him to it.
However, he'd pulled out some non-washable acrylic paint and was busy coating each item liberally. I just didn't like to interrupt his creativity (plus desperately trying NOT to be a helicopter mom!) and suggest that he put on a smock or apron, or at least take off his current favorite shirt!
Things started to get rather messy, and inevitably the paint got all over himself and of course his shirt.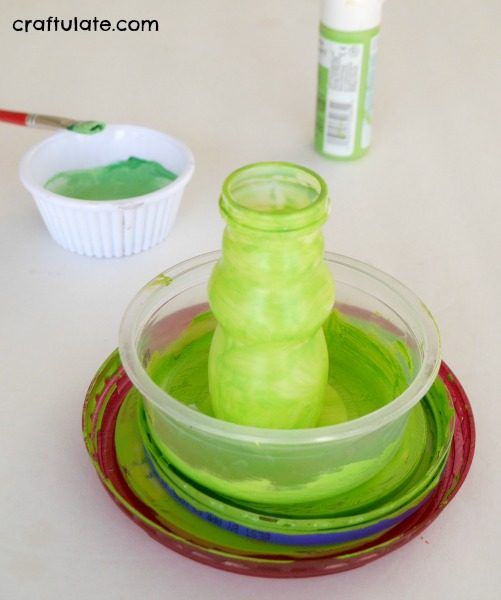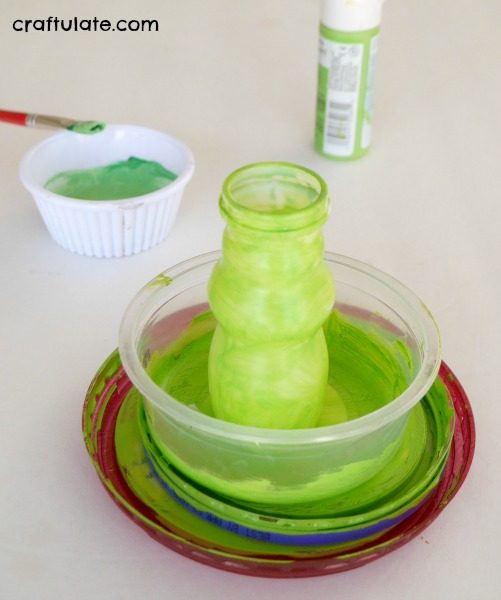 Luckily, while I was in Walmart the other day, I bought some Shout® Trigger Triple-Acting Stain Remover – just in case of such an eventuality.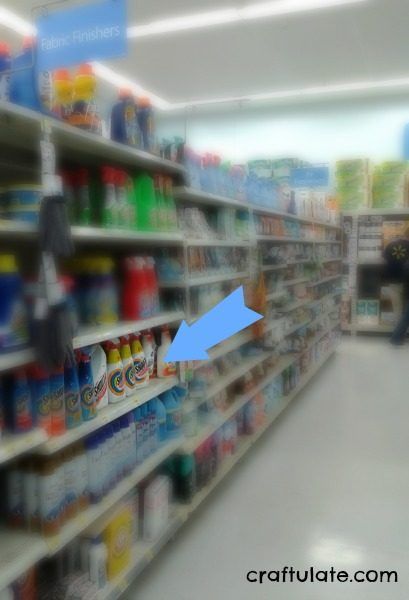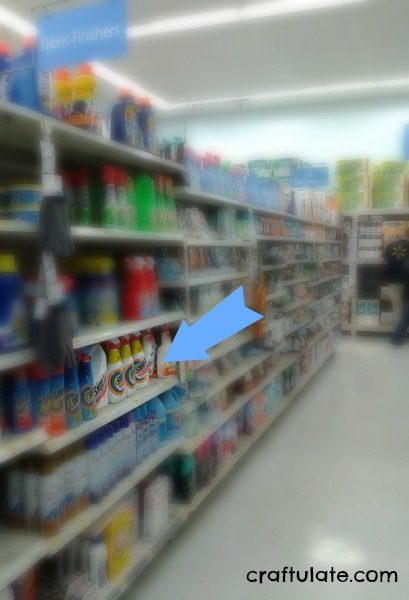 As soon as my son had finished painting, he cleaned up his hands, face and arms, and then I asked him for his shirt. I wanted to get this paint out as soon as possible!
Shout® Trigger Triple-Acting Stain Remover is safe for all colorfast washables, and the Triple Acting Formula clings, penetrates and then lifts stains away. The convenient trigger made it super easy to spray the paint stains on his shirt.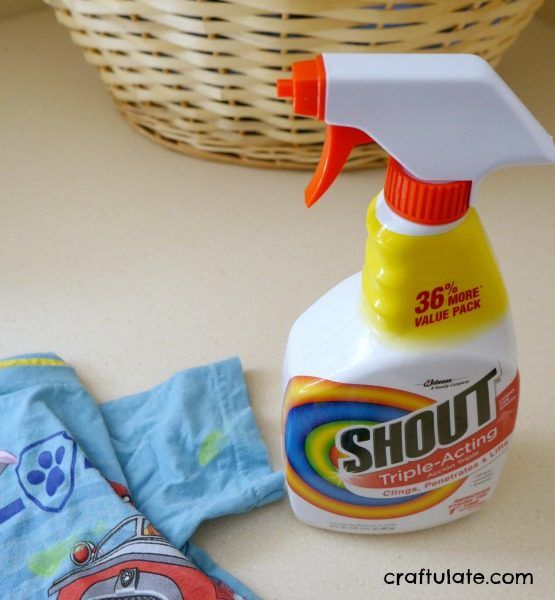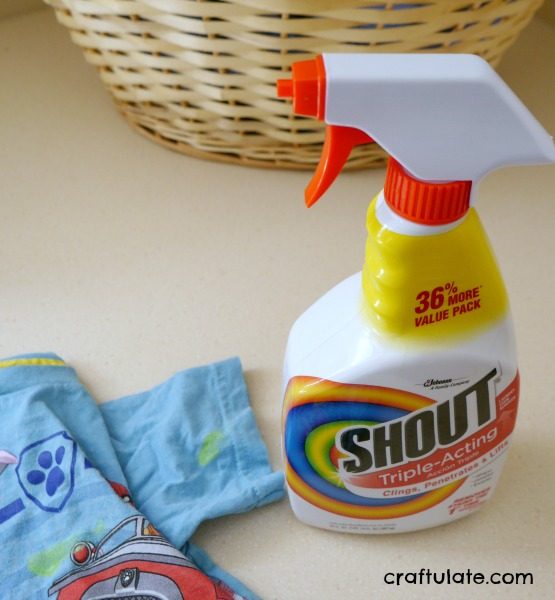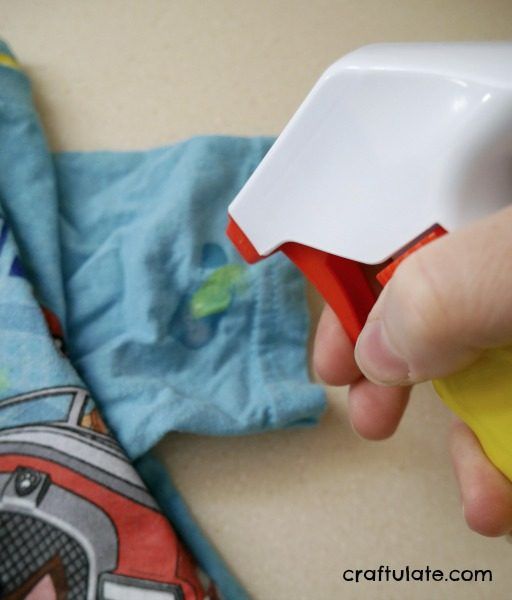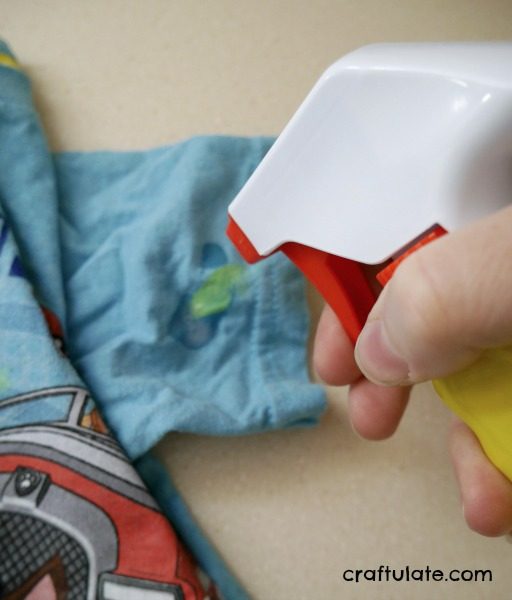 Shout® Trigger Triple-Acting Stain Remover works at any temperature, which is great for all sorts of clothes! I added his shirt to the washing machine, filled up the rest of the load, and let it go to work! By the way, if you want to see more Shout® Trigger Triple-Acting Stain Remover in action, check out their YouTube channel!
When I removed the shirt from the machine – the paint had gone! Maybe we'll try and stick to washable paints next time to stop me panicking – but at least I know now that Shout® Trigger will remove the acrylic paint should this happen again!
What craft-related stains have you had to deal with?