Here are my favourite drawing prompts to try with young kids.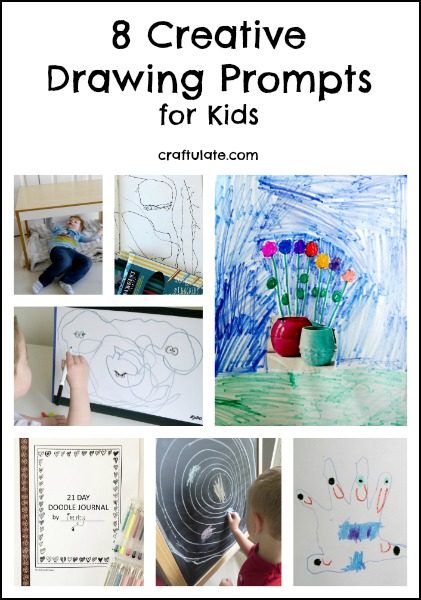 Sometimes kids just need a little inspiration to get creative. Here are eight ways to unleash their imagination!
Googly Eyes Drawing Prompt
We used a whiteboard and adhesive eye stickers for this activity!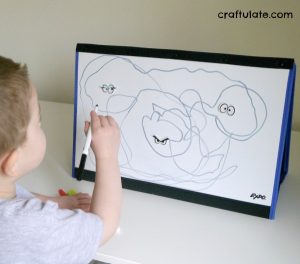 Printable Doodle Journal
Kids will be motivated by the different prompts in this 21 day journal!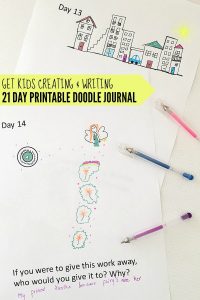 Magazine Cut-Outs Drawing Prompt
Cut out some interesting parts from brochures and magazines to inspire your child.
Family Printable Placemats
Get the kids drawing at mealtimes too!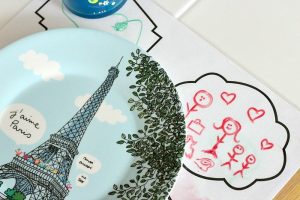 Drawing Under The Table
Turn their art world upside down – literally!
Teamwork!
Encourage your child to get drawing with teamwork drawing.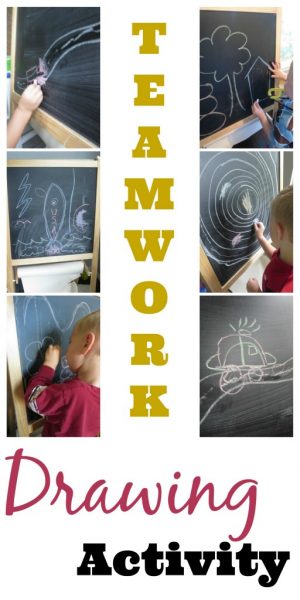 Hand Outline Monsters
Use your child's hand outline as a starting point for some creativity!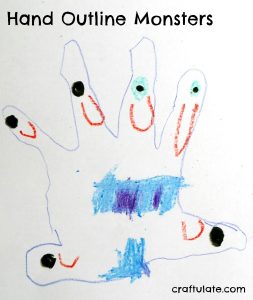 DIY Doodle Coloring Book
Kids of all ages can help create this doodle book to give as a gift!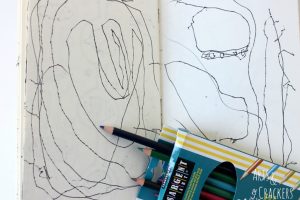 Creative Drawing Prompts for Preschoolers #kidsart
Click To Tweet