This was our first sink or float experiment and it felt like the most obvious thing to test craft materials!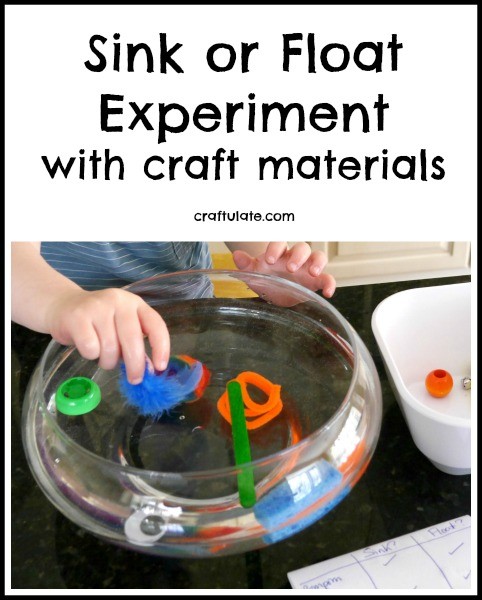 The following post contains affiliate links, which means that at no extra cost to you I can make a tiny bit of money to help support this blog. Thank you!
This idea came to me one day and it took literally five minutes to prepare. Actually I think it took me longer to write the chart than to do the rest of it!
I collected a range of craft materials to test:
Rainbow pompom
Sparkly pompom
Craft stick
Bell
Crayon
Cork
Wooden bead
Plastic beads
Straw
Sponge
Plastic jewel
Pouch cap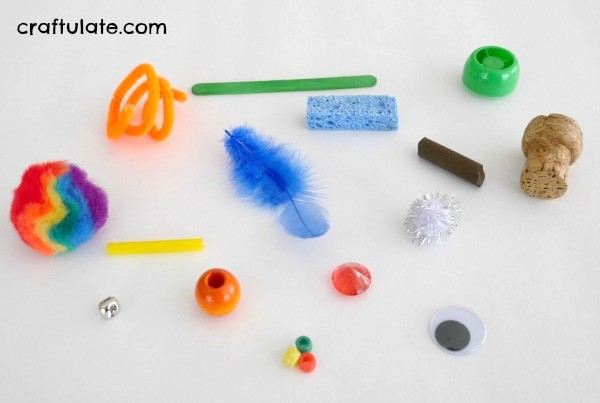 I then drew up a simple chart where we could record which items sank and which ones floated.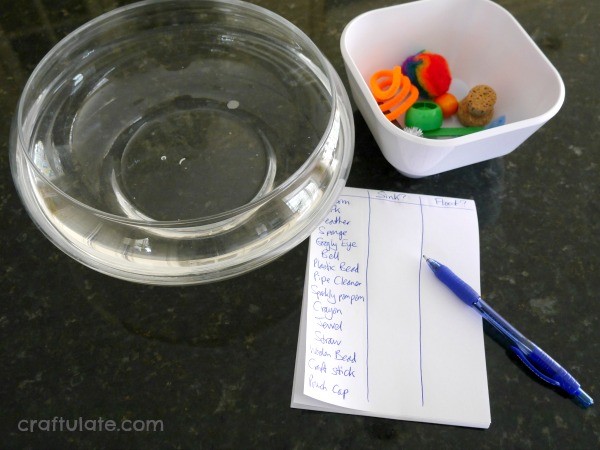 F was very interested in this activity and we both tried to predict the outcome of placing each craft material into the water.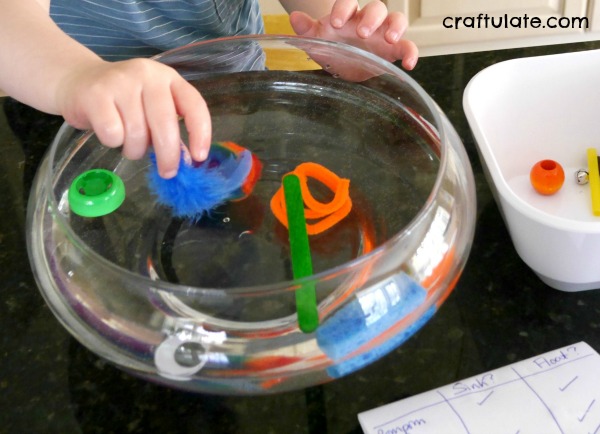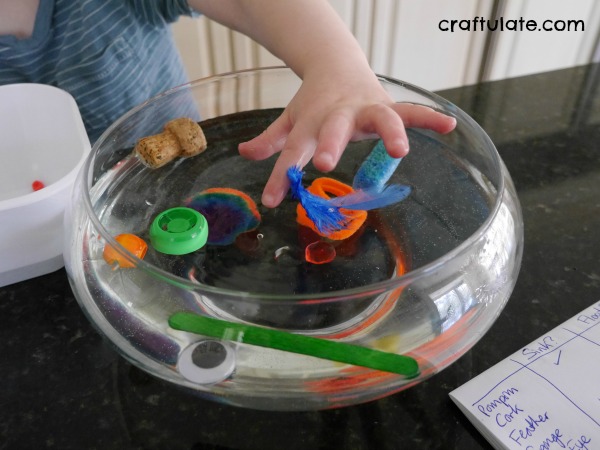 There were several surprises: The wooden bead floated, but the plastic beads sank. The rainbow pompom floated, then became waterlogged and sank – but the sparkly one had some sort of foam centre, and only floated. The sponge kept us guessing for a while because it floated, then sank, then floated again!
After making these observations, F really impressed me by noting that the large googly eye only floated, and suggesting we should try different sizes. They floated too but I liked how he was thinking.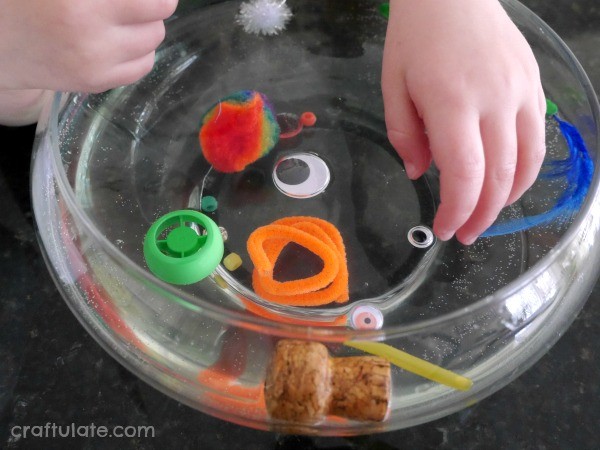 The only item he wouldn't test was the crayon – simply stating that it was only for drawing. 🙂