Cooking with kids can be a fun and educational experience. It's a great way to teach them about healthy eating, where food comes from, and how to follow directions. Plus, it's a great opportunity to bond with your little ones. If you're looking for some fun recipes to try out with the kids, look no further. Here are some great ideas for you.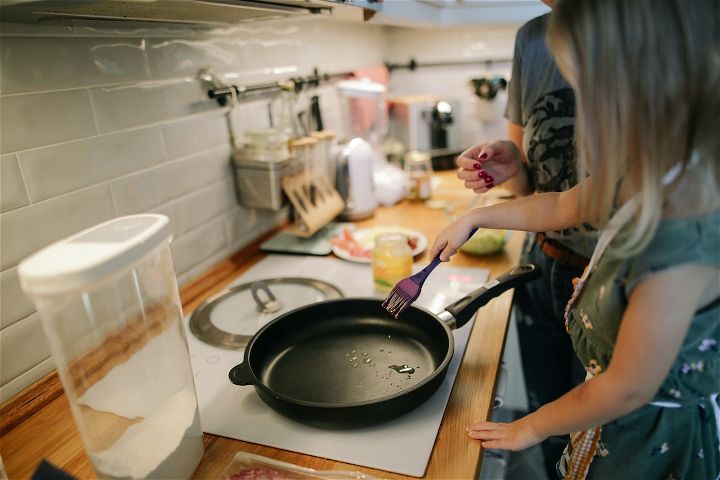 Pizza
There's nothing quite like a pizza fresh out of the oven, and making one from scratch is a truly gratifying experience. Not only do you get to choose your favorite toppings, but you also get to enjoy the satisfaction of knowing that you made it yourself. And what could be more fun than making a pizza with your kids? Not only will they love being able to customize their own pie, but they'll also get a kick out of kneading the dough and seeing it transform into a delicious pizza crust. The next time you're in the mood for pizza, why not gather your kids in the kitchen and make it an afternoon activity? You'll all have a blast and have a delicious dinner to boot.
For a more fun experience, why not try eating out with the family? Eating the best food in San Diego from top restaurants can be a fun and relaxing experience for the whole family, and it's a great way to try new foods. From mouth-watering tacos to fresh seafood, there's something for everyone to enjoy. And with so many great options, you are sure to find a meal everyone will love.
Omelet
Omelet is a great recipe to try with the kids. It is simple enough for them to follow, but it is still delicious and sure to please everyone in the family. The best part about this recipe is that it is very versatile. There are endless possibilities for fillings, so you can customize your omelet to suit your taste. Common fillings include cheese, vegetables, and meat, but the sky's the limit regarding creativity. Once your fillings are ready, whisk some eggs and pour them into a hot pan. As the eggs start to cook, add in your fillings and fold the edges of the omelet. After a few minutes, your omelet will be cooked and ready to enjoy.
Green Smoothies
Kids love smoothies. They are sweet and refreshing and also packed with nutrients. These healthy drinks are easy to make and are a great way to get your kids to eat their veggies. All you need is a blender and some fresh ingredients. Start by adding some spinach or kale to the blender, then add some fruit, such as bananas or berries. Add some milk or yogurt, if desired, and blend until smooth. Green smoothies are a delicious and nutritious way to start the day, and your kids will love them.
Macaroni and Cheese
Macaroni and cheese is a dish that has been enjoyed for centuries. Traditionally made with elbow pasta and a cheese sauce, it can also be made with other types of pasta and a variety of different cheeses. The key to a good macaroni and cheese is the balance of flavors. The cheesy sauce should be rich and creamy without being too overpowering. The pasta should be cooked al dente so that it retains some of its firmness and provides a contrast to the sauce. When these two elements are combined, the result is a dish that is both comforting and delicious.
Macaroni and cheese is a dish that both kids and adults can enjoy. It is perfect for a quick weeknight meal or a leisurely weekend lunch. Whether you make it the traditional way or experiment with different ingredients, macaroni and cheese are sure to please any appetite. Serve with a side of steamed broccoli.
Pancakes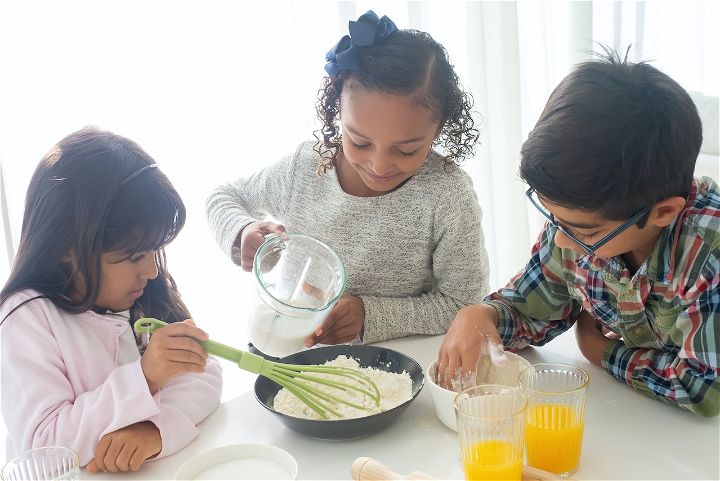 Pancakes are delicious breakfast food that can be enjoyed in many different ways. Whether served plain or with toppings, pancakes are always a welcome sight on the breakfast table. Pancakes are made from a simple batter of flour, milk, and eggs and can be cooked on a griddle or frying pan. The key to making perfect pancakes is getting the batter's consistency. If it is too thin, the pancakes will be rubbery; if it is too thick, they will be dense and heavy. Once you have mastered making pancakes, you can experiment with different flavors and toppings. Maple syrup and berries are a classic combination, but you can also try savory toppings such as sausage or bacon. No matter how you enjoy them, pancakes are sure to please any appetite.
So there you have it, awesome recipes to try for a fun cooking day with the kids. Whether you're looking for a quick and easy meal or something a little more involved, these recipes are sure to please.