These pom pom patterns are a great way for young kids to learn one of the basic maths concepts.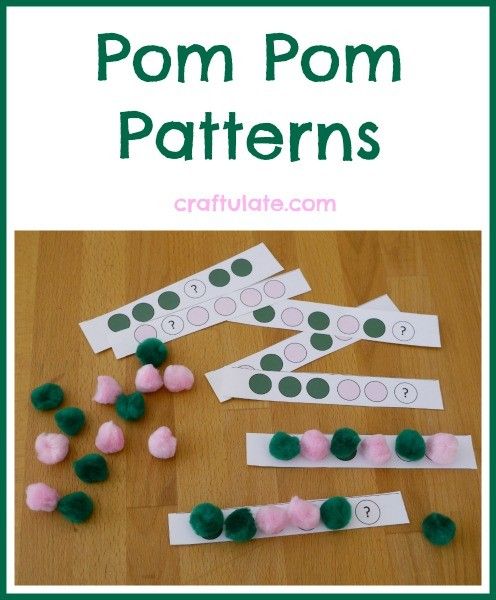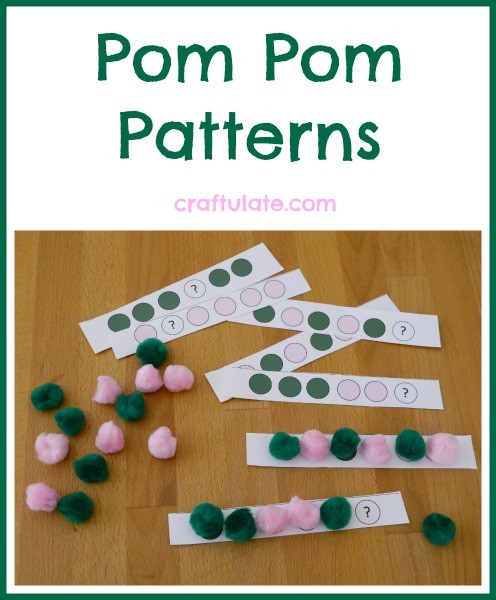 The following post contains affiliate links, which means that at no extra cost to you I can make a tiny bit of money to help support this blog. Thank you!
It feels like it's been a while since I created a maths-related activity for my son, so when I got these cute pink and green pom poms from craftprojectideas.com I thought I'd use them as a manipulative for working on patterns. I created a simple worksheet with several patterns, each with six circles. Five of the circles were pink and green, one was blank for F to complete.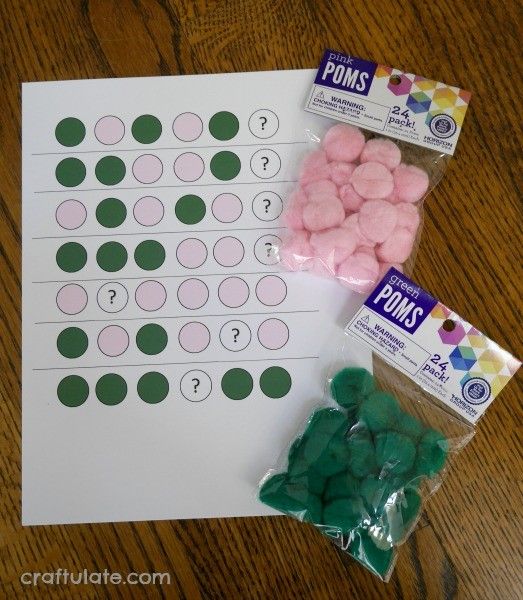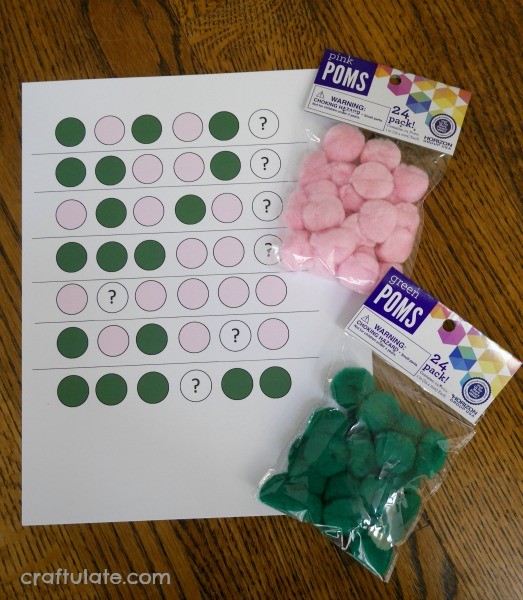 At the last minute I decide to cut the individual patterns into strips because I was worried that if he tried to complete the entire worksheet it would be too tricky to keep all the pom poms in place! Also, by cutting them up the activity formed into a perfect busy bag! In my usual way I left the bag lying around on the counter waiting for my son to discover it. I find the success rate much higher than if I call him over and say I have something to show him!
Because I had kept it simple with just two colours, he didn't need any explanation. I wasn't sure if he would just complete the blank circle, or all six – either would have been fine. But he chose to do all six on each pattern – luckily I had made sure there were enough pom poms to complete every pattern!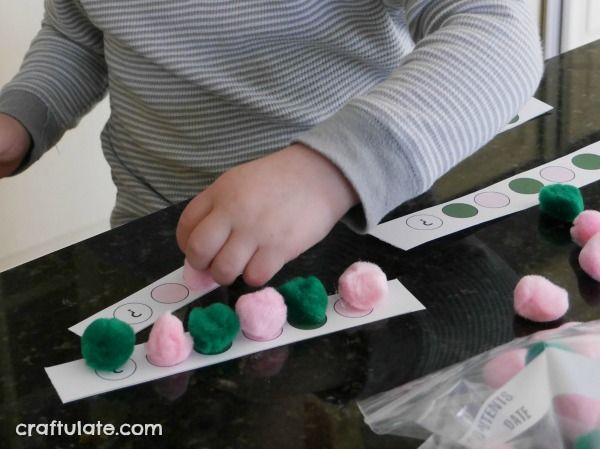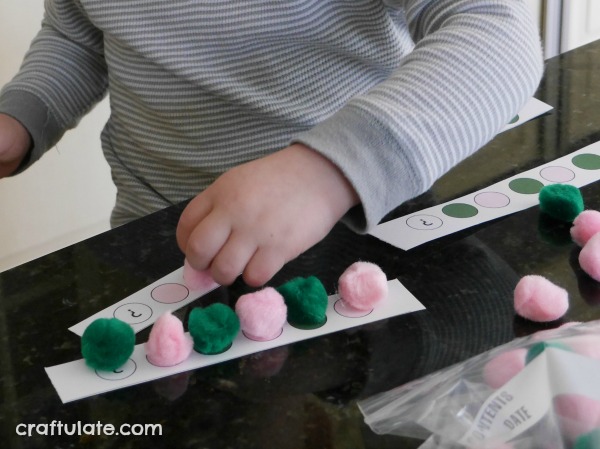 This packs up so small and light it will be perfect for travelling or when waiting somewhere. Note: I haven't provided the worksheet as a printable because you will probably want to use your own pattern choices and colours. But if you'd like to use the same one that I did, just email me at georgina @ craftulate.com (remove the spaces) and I'll gladly send it to you.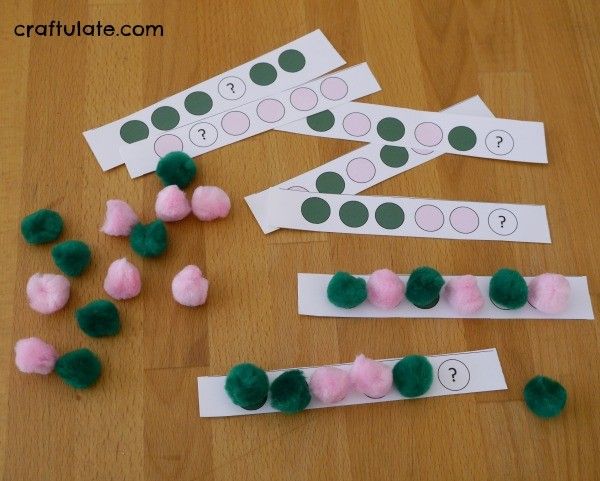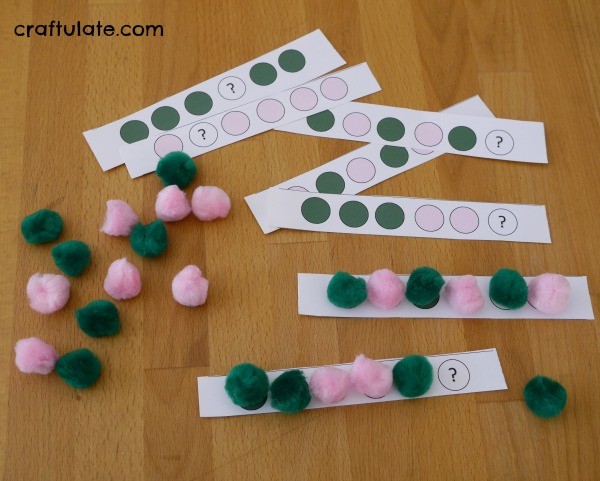 [bctt tweet="Pom Pom Patterns – a maths activity for kids" username="craftulate"]