There's nothing quite like the feeling of opening up a brand new package and seeing what goodies lie inside. But in order to get to that point, you first have to deal with the box itself – and that means breaking out the box cutter.
A good box cutter can make all the difference when it comes to unboxing experience. A dull blade or a flimsy handle can make the process more dangerous than it needs to be. So how do you find the perfect box cutter for unboxing? Here are a few key considerations: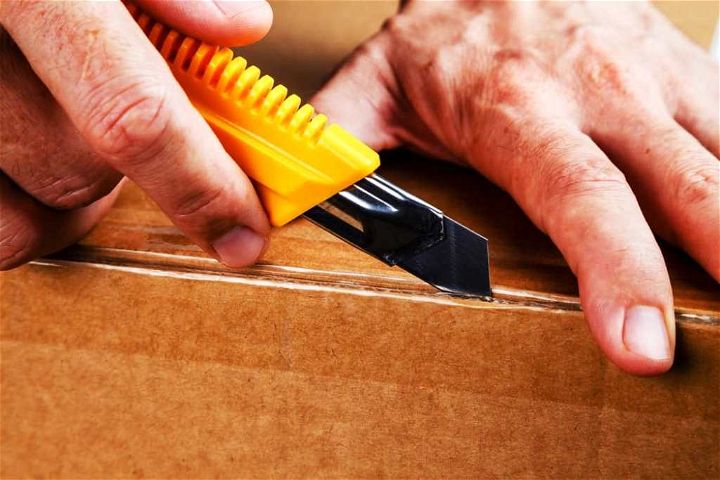 Find Out How Easy It Is to Use
You don't want to be fumbling with a box cutter when you're trying to open up a package. Depending on the type of parcel you're opening, the unboxing process typically involves quick movements, several position changes, and dealing with factors like the weight, size, and shape of the box itself.
An easy-to-use box opener will make the process safer and less frustrating, as the features of easy grip and blade size are designed for this specific reason. The handle should be comfortable to hold, and the blade should be easy to deploy. There are also some features that can make a box cutter more user-friendly, such as a blade guard or lanyard hole. These aren't essential, but they can be very helpful especially if you're new to using a box cutter or plan to use it often.
Check the Safety Features
It takes a single slip of the hand to cause a serious injury when using a box cutter. In fact, lacerations and cuts are some of the most common accidents both at home and in the workplace.
While there's no way to prevent unboxing accidents completely, using a box cutter with built-in safety features can help minimize the risks. As an example, look for a model with a blade guard that protects your hand throughout the cutting process. Another safety feature to look for is a blade lock, which will keep the blade from retracting when you don't want it to.
You should also consider the type of blade you're using. A lot of box cutters come with standard razor blades, and while they can get the job done, these blades are usually soft, thin, and prone to breaking, rusting, and dulling quickly. Investing in better materials, like ceramic blades or steel blades with special coatings, can make a big difference in terms of safety and durability.
Examine the Grip
The grip is one of the most important parts of any box cutter. You want a cutter that feels comfortable in your hand, with a grip that won't slip even when your hands are sweaty. The best models will be designed for ambidextrous use, which means you can safely maneuver the cutter in either hand.
Some box cutters also come with ergonomic features, such as contoured handles or padded grips. These are particularly important if you plan to use the cutter for extended periods of time, or if you have any existing hand pain or discomfort.
As for grip material, there are several different options to choose from. You can find box cutter grips made of metal, plastic, or even wood. In most cases, the material is a matter of personal preference, but nylon or plastic grips tend to be the most popular because they're durable and lightweight while still providing a stable grip.
Study the Blade Change Process
Changing and disposing the blades of a box cutter is one of the most dangerous parts of the process. So many things can go wrong – the blade could snap off and cause injury, or you might not properly align the new blade and end up cutting yourself.
That's why it's important to find a box cutter with a blade change process that is simple, safe, and easy to follow. Try to avoid box cutters that require you to keep a sharps box or other special container on hand. Not only is this inconvenient, but having blades laying around presents a serious safety hazard to you and the people around you.
Instead, look for a cutter with a self-contained blade changing system or one that doesn't require special tools. This way, you can quickly and easily change the blade without missing a beat or putting yourself at risk.
Know Your Box Cutter Type
Box cutters come in a variety of shapes and sizes, including pen box cutters, mini box cutters, manual box cutters, carton cutters, and automatic box cutters. The one you need depends on what you plan to use it for.
A mini box cutter small, lightweight, and easy to carry around, making them a great choice for light-duty tasks. Need to process tons of cardboard boxes? You can get specially-designed carton cutters that'll make quick work of the task while minimizing the chance of injury.
Manual box cutters are an excellent all-purpose tool, but models with auto-retraction are even safer since they eliminate the need to manually retract the blade after each cut. Again, it all depends on your needs – so think carefully about what you'll be using your box cutter for before making a purchase.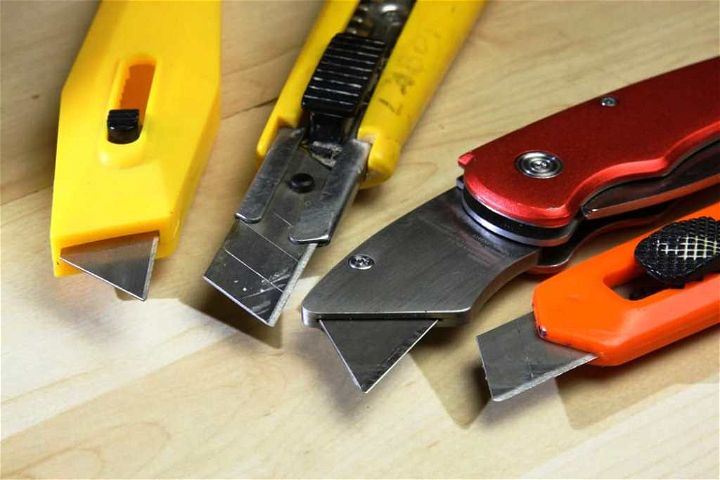 Final Thoughts
A box cutter is a handy tool to have around the house or office, but it's also a potentially dangerous one. Picking a safe, versatile, and well-made box cutter is essential to keeping your unboxing sessions fun and injury-free.