Smoothies have gained popularity as a favorite meal for health-conscious consumers, and we have to admit that they are very simple to prepare, packed with veggies and fruits, and ready in a matter of seconds. Smoothies that are nutritious and well-balanced may be a great supplement to a balanced diet for losing weight and overall health. Though not all smoothies are made equal, some may have more sugar and calories than others and may have fewer nutrients that promote healthy weight reduction. So, how to make the perfect smoothie? Continue reading to find out.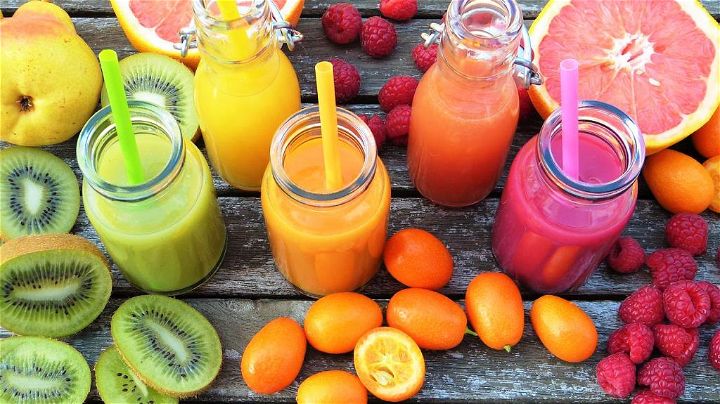 Freeze the Fruit and Veggies…
As mentioned, smoothies can be a great supplement to a diet. Nutritious and healthy smoothies are always made of the highest quality ingredients, and one of the ways to maintain that quality is to store some fruit in the freezer. There is no need to add ice since these ingredients rapidly cool your smoothie while still preserving its flavor and nutritional benefits. Peel and slice your fruit or veggies, then freeze them until firm on a piece of baking paper on a tray before they have a chance to go bad in the bowl. Then, you can put them in your blender anytime you need them. Even fruits like strawberries and melon, which don't typically freeze well, can be frozen if you plan to use them in a smoothie. The majority of shops now offer frozen smoothie packs, which are frequently quite affordable and provide a good variety of fruits.
…Or Use Fresh Ones
Of course, you may use that wonderful fresh fruit/veggies you just bought at the farmer's market to create a smoothie instead of frozen goods. Simply use soft, ripe fruits and lots of ice if you prefer your drinks cold. Avoid using fruit with harder skins, such as pears and apples, unless you're using a strong blender for the greatest results. Spinach and ripe avocados are two popular smoothie fresh components. For those who are hesitant to put anything green in their smoothies, spinach is a great alternative. It is cleansing and vitamin-rich, and the good fats in avocado will keep you feeling full for a long time.
Add Proteins
Each smoothie should have many servings of protein, a fantastic energy source. Your blood sugar will remain stable and you will remain full. Yogurt and almond butter are excellent sources of protein, for example. Adding yogurt—whether it be original, Greek, Balkan, or Icelandic—gives the drink a thick, creamy texture. It can help to increase the protein content of any shake because it contains up to 10-15 grams of protein per cup. And speaking of almond butter, a few teaspoons not only add some much-needed protein to the smoothie but also add flavor and healthy fat, which contribute to its overall balance. If you're not a fan, you can use cashew or walnut butter, even if they won't offer as much protein per serving as almond butter will.
Get a Good Blender
Make sure your blender can handle the work before you even think about what goes into your smoothie. A blender that can process ice cubes and frozen fruit is necessary for a smoothie. Blenders are available in a variety of sizes, powers, and preset or manual blending settings. Models range in wattage from 200 to 1200. The lowest wattage is frequently sufficient to mix ice, but the harder the blender has to work, the shorter its predicted lifespan eventually becomes. It is strongly advised that you get a blender with at least 600 watts if you intend to create smoothies frequently. Smooth, not chunky, smoothies are the result of a strong, well-designed blender.
Be Careful With Sweeteners
Whether it's honey, artificial sweeteners, or plain old sugar, many smoothie recipes ask for some form of sweetener. Depending on how sweet you prefer your smoothie, you may decide whether or not to add a sweetener. However, keep in mind that your smoothie will already be sweet due to the fruit's natural sweetness. Avoid using sweeteners like white sugar, high-fructose corn syrup, and other substances that will just add empty calories to your smoothie. Honey, maple syrup, stevia, and even dates are preferable alternatives. But even with these, use caution since it's easy to overdo with sugar and produce a calorie-dense beverage.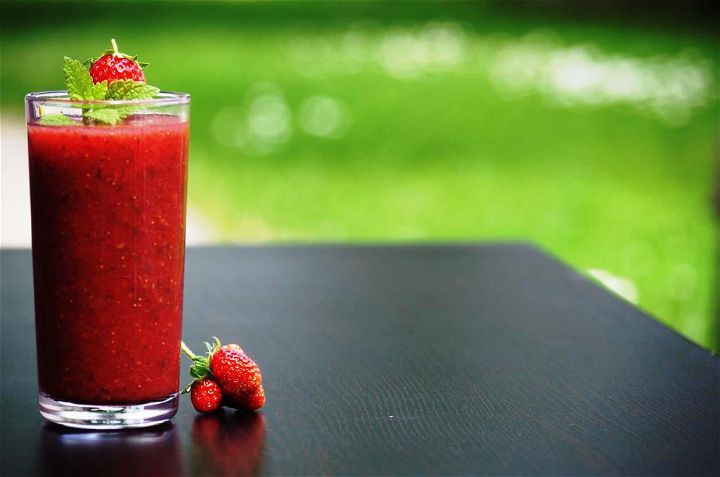 Nothing beats a cold smoothie to energize you in the morning, stave off hunger between meals, or replenish your body after a strenuous workout. The all-encompassing options (you may add any fruits or vegetables you desire and then alter the mix to suit your current requirements with different add-ins) and the smoothie's health advantages are what make it so appealing. Enjoy your smoothie now that you know how to prepare a perfect one!