My son has various little toys that have magnets, but playing with this magnet discovery bin was the first time we have seriously studied them!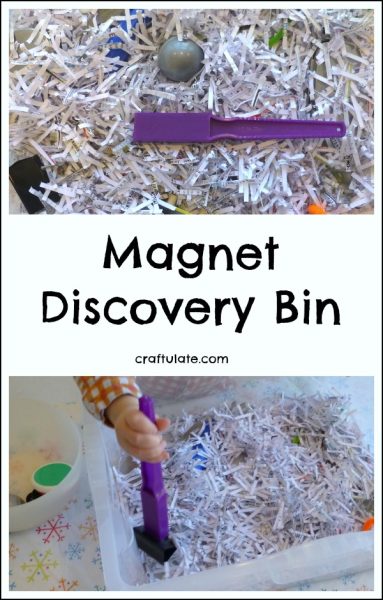 The following post contains affiliate links, which means that at no extra cost to you I can make a tiny bit of money to help support this blog. Thank you!
As an experienced user of toy trains that connect to another train one way but not the other, F is already familiar with magnets. But I wanted to really focus on the magnetic effects with this discovery bin.
I found all kinds of magnetic items and added them to a large container with some shredded paper. F received a magnetic wand for Christmas (thanks Granny) which was perfect for this activity.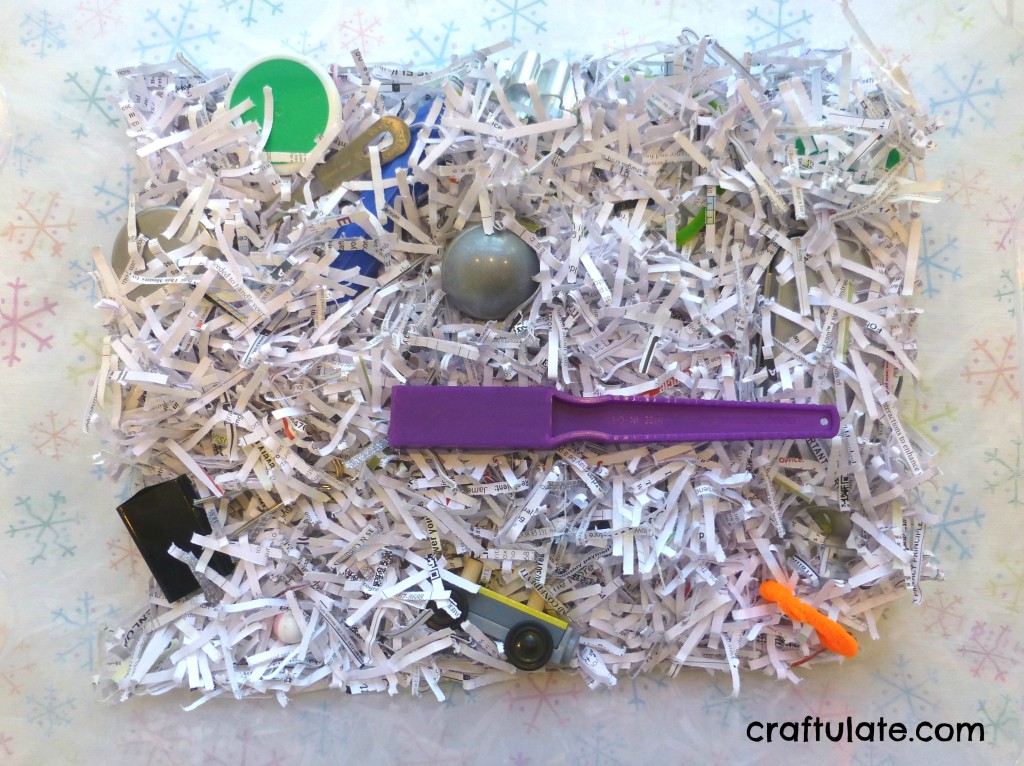 F was very good about using only the magnet wand to remove items from the container rather than his hands. He started to pick up some of the things and put them into a bowl.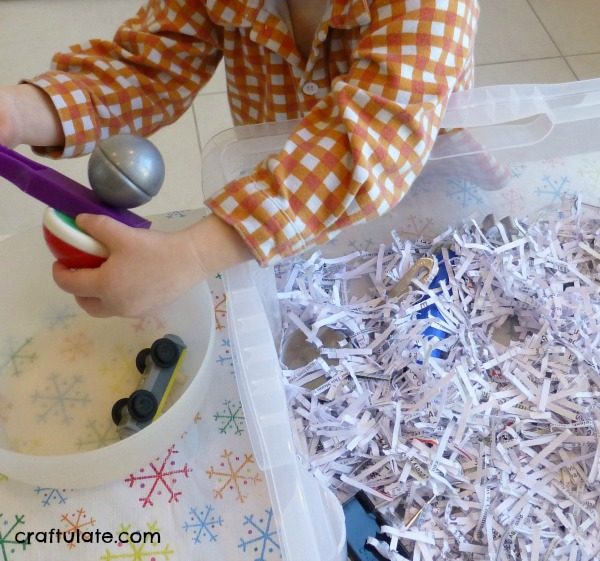 He discovered that some items were only magnetic at one end. And some items all stuck together in a big chain…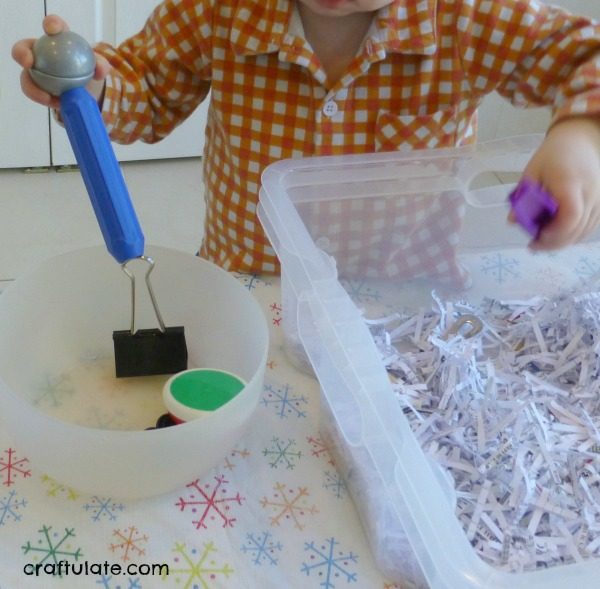 … and sometimes they stuck together in a big lump!
He even picked up this little tin with the very end of the wand.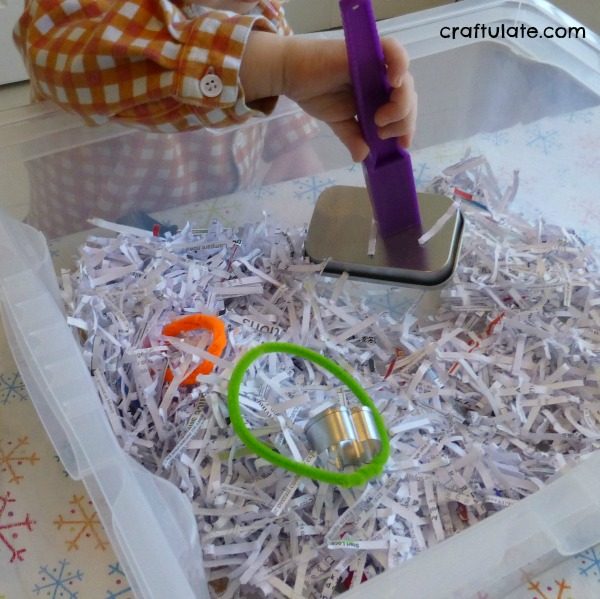 He really enjoyed this magnet discovery bin and I look forward to exploring magnets further with him soon!