Recently we've been trying out a variety of Kindle apps for early literacy, and here's a guide to ten of the best.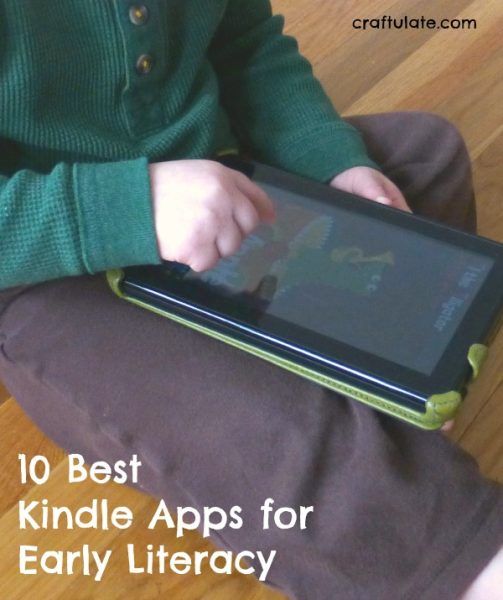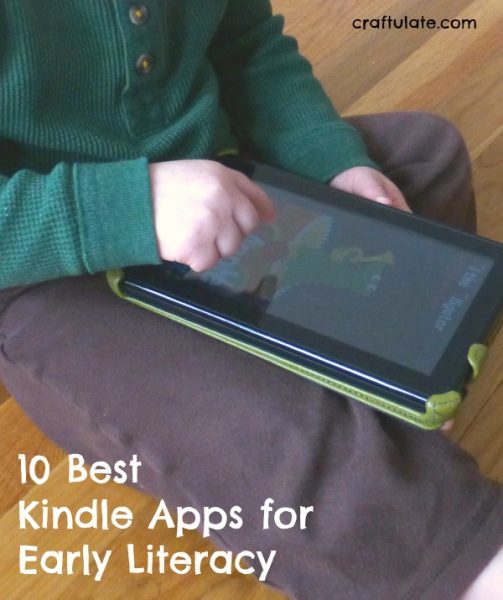 The following post contains affiliate links, which means that at no extra cost to you I can make a tiny bit of money to help support this blog. Thank you!
When I last wrote about Kindle Apps for Babies and Toddlers, most of the apps were fun games that worked on hand-eye co-ordination but were mostly recreational. Since then I have frequently updated which apps F (2.5 yrs) can access, so that there is a good mixture of a literacy, numbers and play. These are the early literacy apps that BOTH of us approve of!
All the apps listed below are currently available for $0 – $3.99.
Kindle Apps for Learning the Alphabet and Forming Letters
Mrs Owl's Learning Tree by Hey Bear Productions
My son and I both like the gentleness of this app and the calm voice of "Mrs Owl". There are many different game options and the graphics are simple but bright.


Super Why ABC Adventures by PBS Kids
This app is the next level up from
Super Why
– which F enjoyed for a long time. Based around the TV show, ABC Adventures offers five different characters with their own section, and also some videos. Sections include dot-to-dot with letters, letter tracing, and sound matching. It's the most expensive of the apps listed here (currently $3.99) but F has played it a
lot
!


Write ABC by kindergarten
For a free app this is great! It provides simple instructions for tracing letters and can be used with a finger or stylus.


My First Puzzles – Alphabet by AR Entertainment
F loves jigsaw puzzles so I wasn't surprised when he loved this app immediately! 12 of the letters are individual puzzles – around 4-7 pieces each. Then the other letters are left whole, and need to be placed in the correct position.



Jamaroos Musical ABCs by Iggy Learning
This is a new one for us and quite light-hearted. Users drag a letter onto the stage and a different animal will play an instrument starting with that letter. For example: Maggie the Monkey plays the Mandolin.  It's simple, bright and engaging.



Kindle Apps for Learning to Read
Sight Word Games & Flash Cards Vol1 by Abby Monkey 2 2Learn
There are six games in this package, including word machine, spelling, bingo, memory game gears and flashcards. There are level options for Pre-K to 3rd Grade, and also an option for nouns only. This is definitely an app we'll have around for a while. There is also a free "Lite" version.


Kids Learn to Read by Intellijoy
A cute turtle shows the user a word and offers three different speeds of saying the letter – the turtle walks, runs or skateboards over the word while it is read out.  Very user friendly.


ABCs First Phonics School Adventure Vol1 by Abby Monkey 2 2Learn
This app is based around an island, with seven different sections featuring groups of phonics. Lots of animals and a train – which suits my son well! There is also a free "Lite" version.


Monkey Word School Adventure by THUP Games
This is a slightly trickier version of the popular
Monkey Preschool Lunchbox
. The app focuses more on words than letters as you'd expect, and right now is quite hard for F – but he still has a go!


Sight Words Coach by Sierra Vista
This is currently too advanced for F but I wanted to include this app. It isn't so graphically appealing as the others but unlike the others it has a reporting system, to highlight "problem words". It has five different levels and it's currently free!


If you have any other favourite apps for your Kindle please feel free to leave a link and I'll check them out!