DIY projects can be very exciting and interesting. Everything is in your own hands, so you can make your own decisions to ensure everything goes according to your plan or liking. However, choosing items such as the right paints for your DIY projects can be quite challenging, to say the least. One may not be knowledgeable enough to choose the perfect paint for their project. Moreover, with the variety of paints available, it becomes difficult to choose the right one. You need to keep various other factors in mind before purchasing paint for your project. In this article, we'll look at how to purchase the perfect paint for your DIY project.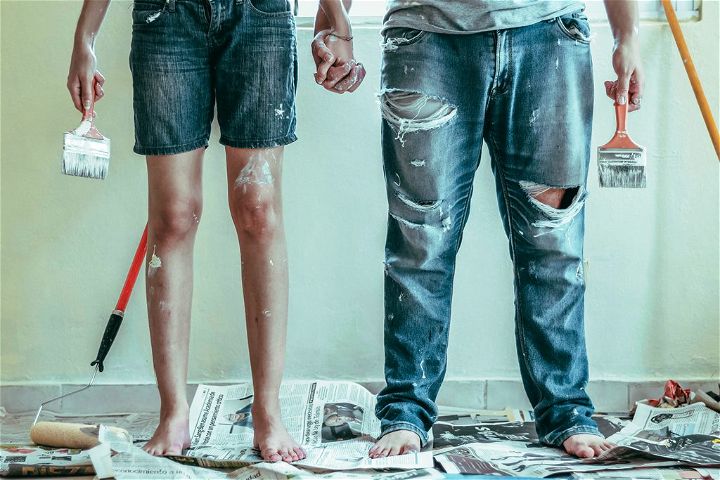 Types of Paints
Before you head to the market, you need to do a bit of research about paints if you don't already know much about them. There are several types of paints and they each have their pros and cons. Not every type of paint will be effective for your project. To purchase the perfect paint, you need to be familiar with the types of paint so you can make the best choice for your project. Below are the main types of paints.
Oil paints
Enamel paints
Emulsion paints
Cement paints
Acrylic paints
They each have varying levels of effectiveness on different surfaces.
The Coating Substrate
Paints are usually used to protect your structure or project. The primary purpose of paint is to shield your structure from the environment so it isn't damaged by it. The secondary purpose of the painting is to provide an aesthetic appeal to it. If you wish to buy the perfect paint, you need to first learn about your surface. Paints aren't universal and all types of paints do not adhere with the same strength to the surface. Most of them require a primer which is the intermediate layer between the structure and paint coating. The purpose of primer is to facilitate adhesion. To choose the perfect paint, you must know your surface demands.
Requirements for Your Project
All paints vary in quality and effectiveness. Even though their purpose is protection and appeal, some dominate in protection while others dominate in appeal. To choose the perfect paint, you must be aware of the requirements of your structure. For example, if you're building a house and you wish to paint its exterior walls, you need to choose a paint that provides protection from the environment. Applying a weather sheet will be the best option rather than water paints or acrylic ones. Similarly, the requirements of your project or surface will determine which paint will be the most suitable for it. You may want a paint that is more dominating in appearance and less in protection or vice versa. Know your requirements to make the right choice.
Properties of the Paint
Even though the two dominating properties of paint coatings are protection and appearance, there are other properties to consider as well. Some paints can be toxic and you may need to use non-toxic paint for your project. As seen with the options found in the collection of non-toxic paint from Real Milk Paint, there is quality paint available now that is environmentally friendly and non-toxic, so you don't have to worry about compromising. Your project requirements might be non-toxicity rather than appearance – but you don't have to pick one or the other anymore. You'll need to decide on the primary property that you're looking for in order to purchase the perfect paint for your DIY project. If you're working on a project that is metallic in nature, you may want to choose a paint that offers more corrosion resistance and less appeal. It all comes down to the specific requirements.
Cost Effectiveness
Your DIY project may have a limited budget. You'll need to stay inside that budget and buying affordable paint will help you do so. Once you've made a budget and allocated the amount of money you can spend on paints, it narrows down your search within a specific range. If your project is performance-driven, you can't really compromise on the quality of paint. However, if your project is intended to be cost-effective, you can make concessions on the quality of paint to be bought. Moreover, you'll generally want to find a paint that offers the best qualities and comes at a reasonable price as well.
Measure Your Space
Measuring your space plays a significant role in the choice of paint as well. You need to know the total area to be painted. If you don't measure your space and just make a rough estimate, the probability of that estimation being correct is very low. Moreover, paint is typically sold in buckets of specific sizes. Therefore, you may not be able to purchase the exact amount of paint you need. You may end up getting a smaller bucket that won't fulfill your requirements, or purchase more paint than you want, which results in it – and the money you've spent – being wasted Hence, you should always carefully measure your space.
Think About The Finish
Thinking about the finish of the paint plays a critical role in purchasing the right one. You need to think about how the paint will look after completion. Considering the amount of light it reflects or absorbs and how it blends with its environment is a key factor in choosing the right paint. If you're looking for the best finish and visual appeal, then you'll need to choose a paint that offers a high-quality appearance. Think about how well it will go along with other paints in your project.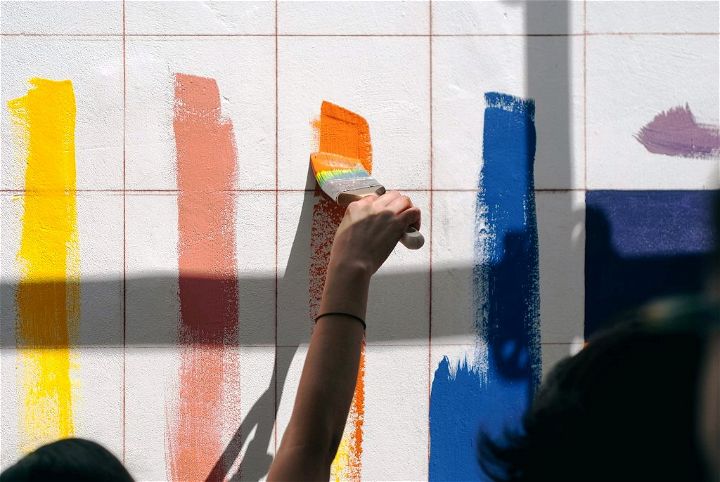 Purchasing the perfect paint for your DIY project can be tricky, to say the least. It requires thorough research and knowing your project requirements. Once you've got the requirements in check, you need to understand the surface of the substrate and research the types of paints. Each type of paint has its own unique qualities. Accurate measurements are necessary when deciding on the right quantity of paint. Ensure you stick to your budget and choose the right paint accordingly. Close your eyes and imagine how your project will look after it has been painted.