Health is wealth – for this reason, you must look after it as well as possible. It is a known fact that the best way to do this is by undertaking appropriate physical activity and eating a healthy diet. You may be thinking that this means that you have to say goodbye to all delicious food. Who says that eating healthy has to be boring? There are ways to replace certain ingredients to make healthier recipes so that your taste buds can still enjoy what you eat.
This article will discuss six healthy flour alternatives to try in your diet so that you can make your favorite recipe with a healthy spin on it.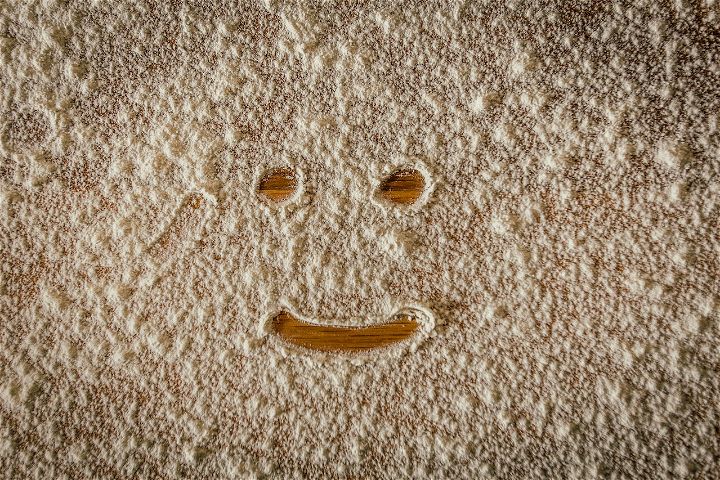 1. Whole Wheat Flour
One of the most used flour in the majority of kitchens is whole-wheat flour. People tend to confuse this one with all-purpose, although they are two different types, with whole-wheat offering a more robust flavor. You can also find two kinds: whole wheat and white whole wheat. Some of the nutrients found in this flour include fiber, iron, vitamin B6, and micronutrients – things that everyone requires as part of a healthy diet. If you are looking for the closest replacement to all-purpose flour, this would be it. However, it is worth noting that they are not equal and there are key differences in the texture and flavor, which can be quite distinct in the different types of flour. You may prefer to use white whole wheat when trying to replace all-purpose flour in a recipe and it is also best suited for baked goods.
2. Almond Flour
Almond flour originates from finely grounded skinless almonds. If you are looking for an alternative to flour, you may want to give this one a try. This particular flour consists of healthy fats and has higher amounts of protein and fiber than the standard all-purpose flour that most of us find in our kitchens. In addition to this, it is also lower in carbohydrates, which makes it the ideal option for any individual with particular dietary requirements or those counting their macros. If you are concerned about the flavor, you may be pleased to know that there is a nutty nuance to it – great to add extra flavor to your baked goods. The only thing you may have to be aware of is that this is an exact replacement for wheat flour as using it for certain recipes, including bread and other recipes have yeast dough as the main ingredient. You may need more flour than needed for your recipe or you may need to look at alternatives for the specific baked good you are trying to create. This flour is ideal for pancakes and waffles and cakes, so if this is what you want it for you are making the right choice.
3. Soy Based Flour
This is another great alternative to flour for a healthy diet. If you have particular allergies or intolerances, trying soy flour may be a good idea. This type of flour originates from pulverized roasted soybeans and encompasses numerous health benefits as it is packed with nutrients, including protein, fiber, magnesium, and potassium. If you want to reduce your carbs intake, you may be glad to know that using this flour can help with this, whilst also providing the benefits of stamina boost and increased muscular strength.
4. Coconut Flour
This flour is made from dried coconut meat, which is grounded to its finest, much like the type discussed above. This flour may be a suitable choice for anyone looking for a rich and nutty flavor and wanting to add a tropical and exotic touch to any recipe. Coconut flour has a great amount of fiber (10 times the amount of all-purpose flour, to be precise!). In terms of nutrients, it can be compared to almond flour, as they are both quite similar. One of the key features of this flour is that it absorbs liquids considerably well, much more than any other type. For this reason, when using coconut flour in a recipe, you may want to add more liquid or eggs to improve the structure of the baked goods. If baking is not necessarily your area of expertise, you may be pleased to know that you can also use this to replace breadcrumbs when cooking fish, for example.
5. Oat Flour
Oats are and have been an extremely popular ingredient in most people's diets and for good reason. They are incredibly nutritious and healthy. Any fitness fanatic will tell you that using oat flour is an incredible replacement for all-purpose flour and a way to make recipes much healthier. Evidently, this flour originates from ground oats and you may find that any baked good cooked with this flour has a particular chewiness and sweetness to it. It may be something difficult to adjust to if you are not used to it. As previously stated, oats consist of high levels of protein and fiber, making them a healthy choice in your cookbook. You can use this to make delicious cookies or even your own protein bars at home. Oat flour is actually a simple thing to make in your kitchen – simply grind oats in a blender until they are finely grounded and it is ready to use!
6. Chickpea Flour
A type of flour that is not commonly used and possibly one of the strangest ones in most people's eyes is the one that derives from chickpeas. Much like every other type of flour, this one is produced by pulverizing dried chickpeas. As you may know, chickpeas are extremely nutritional and should be a part of everyone's diet as a source of protein and fiber. This makes it the perfect choice for anyone wanting to be more cautious with their diet or someone wanting to attain a specific fitness goal. You will find that using chickpea flour adds a sturdy texture to things such as bread and muffins, for example. One characteristic of this flour that makes it stand out is the very particular bean-like flavor. For obvious reasons, this may alter the overall taste of baked goods and how well they can work in any sweet recipes. You may try and see whether this is something you can overcome and get used to. However, you may be more inclined to use chickpea flour in savory recipes – it can be the perfect match for patties and fritters as well as making batters to fry chicken or fish.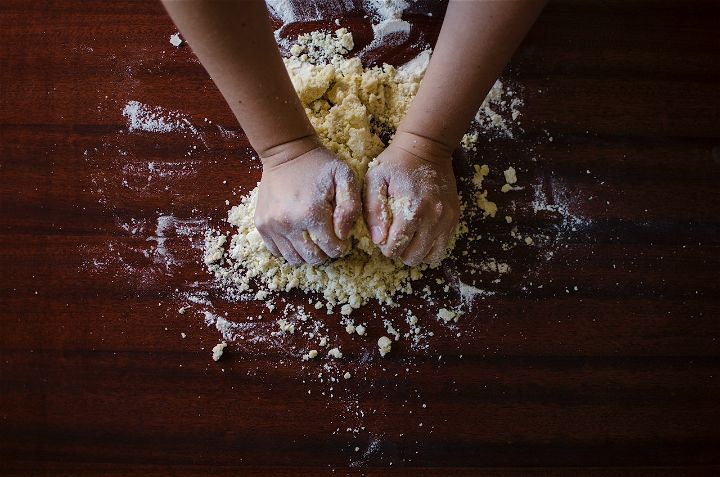 You can certainly enjoy good food whilst still being cautious of what you are consuming and how this will affect your health. Replacing the all-purpose flour is a good way to start this. Make sure to try some of the flours discussed below and get creative in the kitchen.