I am co-author for this book: Green, Crafty and Creative: natural and recycled activities for kids!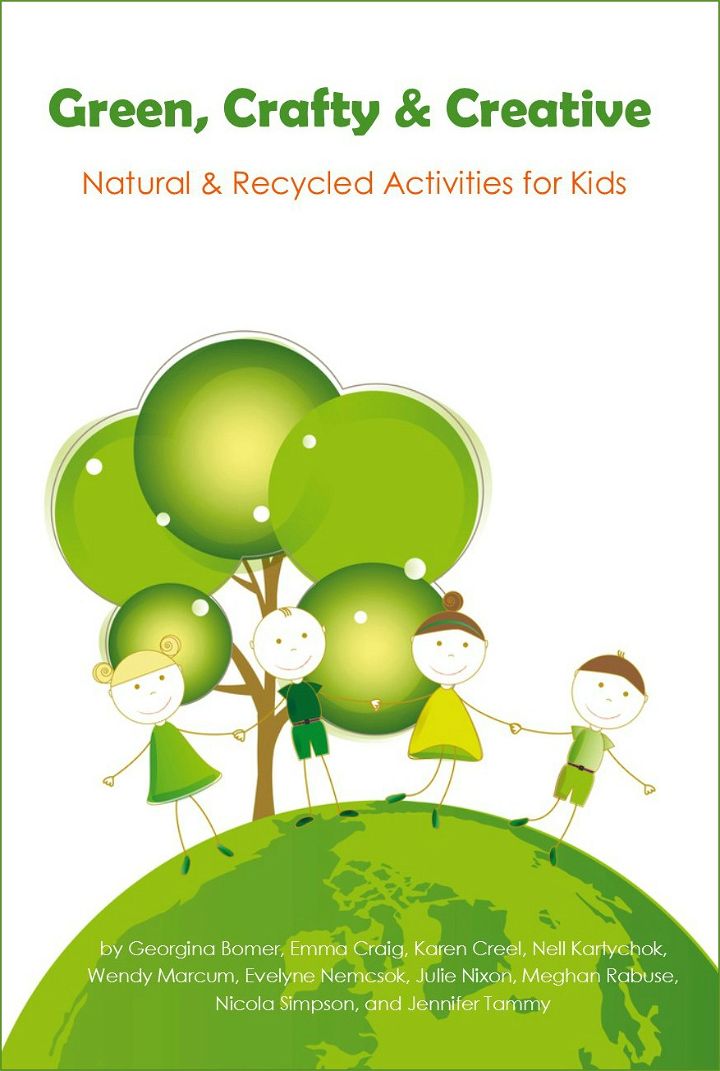 The following post contains affiliate links, which means that at no extra cost to you I can make a tiny bit of money to help support this blog. Thank you!
Green, Crafty & Creative is a collection of activities that are suitable for kids and families. There are creative crafts for kids that feature recycled materials like egg cartons and cardboard tubes. There are wonderful green crafts that use natural materials found right outside your door such as leaves, pine cones and shells. The book also includes many innovative ideas on how to make your home more eco-friendly: from brilliant DIY cleaners to easy gardening and composting instructions. You and your family will love getting Green, Crafty & Creative!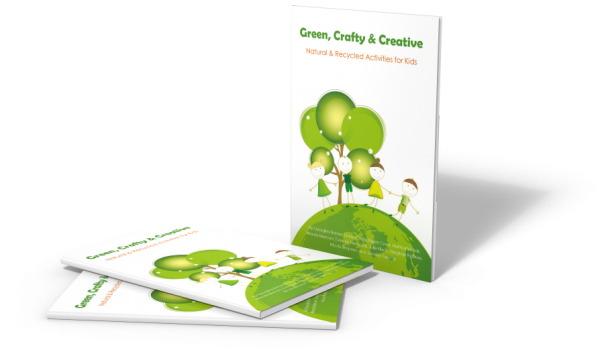 Green, Crafty & Creative includes:
Over 70 crafts, tips and activities
10 contributors
Full color photos for every activity
Here's a video to show you what it's all about:
YES PLEASE! Where do I buy a copy?
The ebook is available from HERE – regular price $4.95
Instant download! Start getting inspired right NOW!
Please note – if you're looking for the paperback or Kindle versions of Green, Crafty and Creative, these have been discontinued. Apologies for the inconvenience.