This homemade first words flip book helps children learn to form basic three-letter words.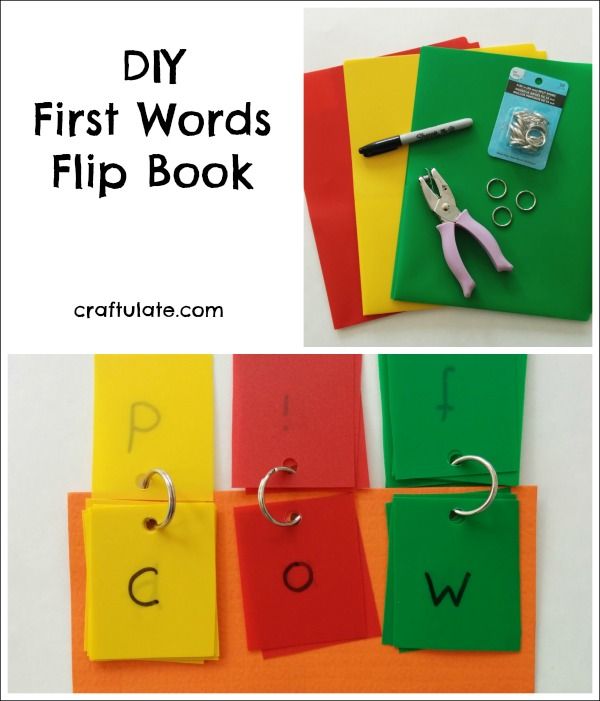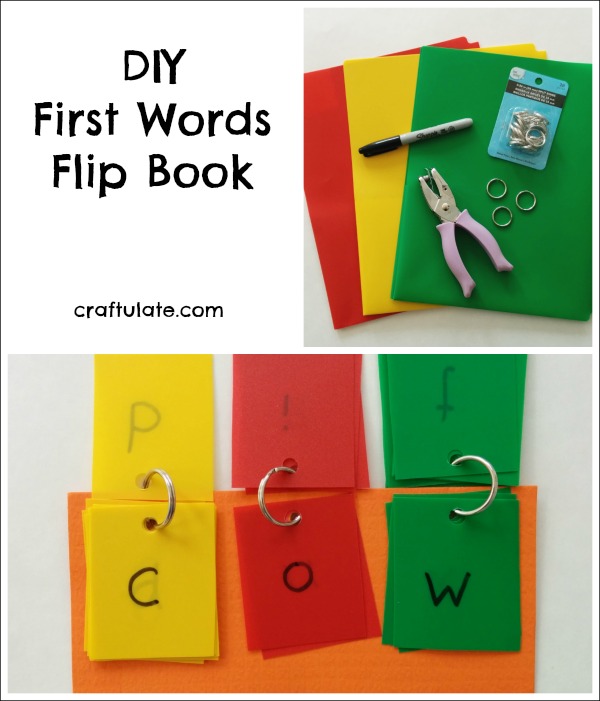 The following post contains affiliate links, which means that at no extra cost to you I can make a tiny bit of money to help support this blog. Thank you!
To make this flip book I used:
3 plastic file folders from the dollar store*
Cardstock (optional)
*If you can't find plastic file folders you could use colored card instead. Or colored plastic filing dividers could work too as long as they are opaque enough.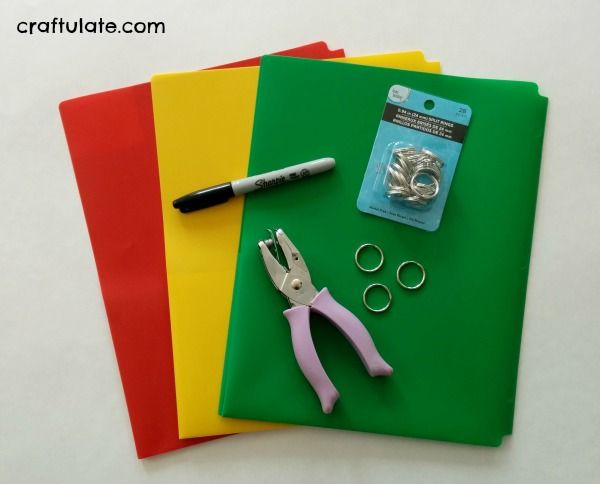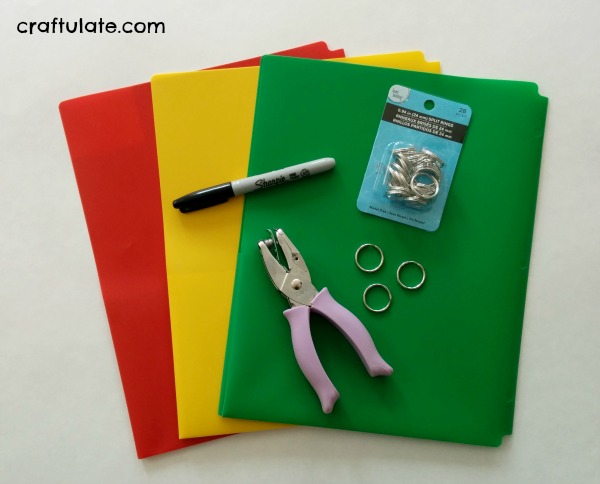 I cut the file folders into small rectangles, approximately 2.25″ x 1.75″. I cut a piece of cardstock to form a base for the book. You could use more plastic from the leftover file folders but I wanted a contrasting colour.
Using the hole punch I cut a hole at the top of each rectangle, and three holes in the book base. My original plan had been to use stickers on the plastic cards: it would look more colourful and considerably neater than my handwriting! But the stickers peeled off too easily from the plastic – so I used a permanent marker and tried to make my writing as neat as possible! 🙂 I wrote a variety of consonants on the first and third sets of cards, and just vowels on the second set.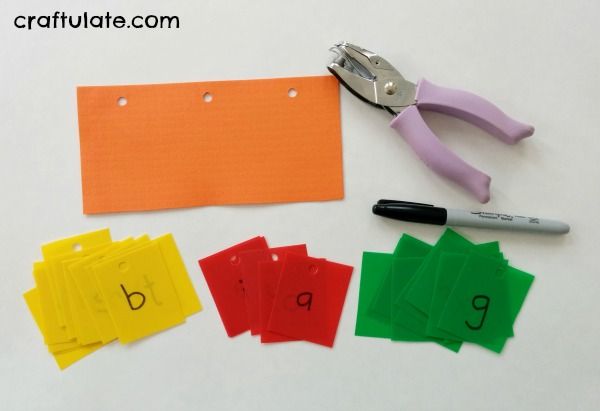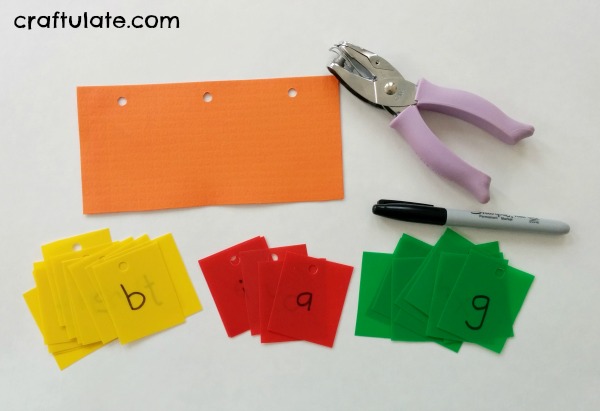 Then I threaded the cards onto three split rings to form a flip book.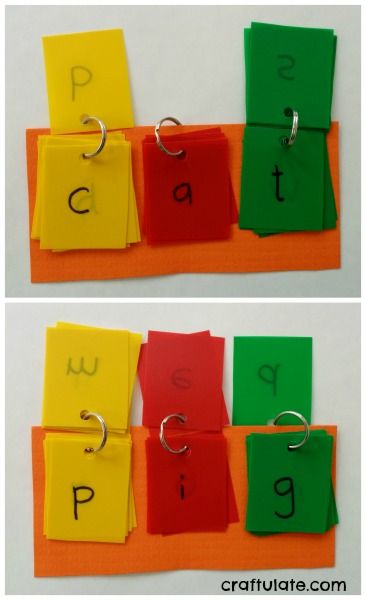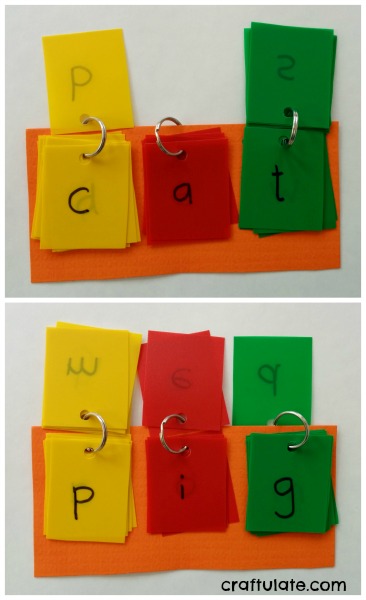 [bctt tweet="This cute homemade flip book is great for kids who are learning to form three letter words!"]
F enjoyed the feel and look of the flip book and we started forming some basic words together.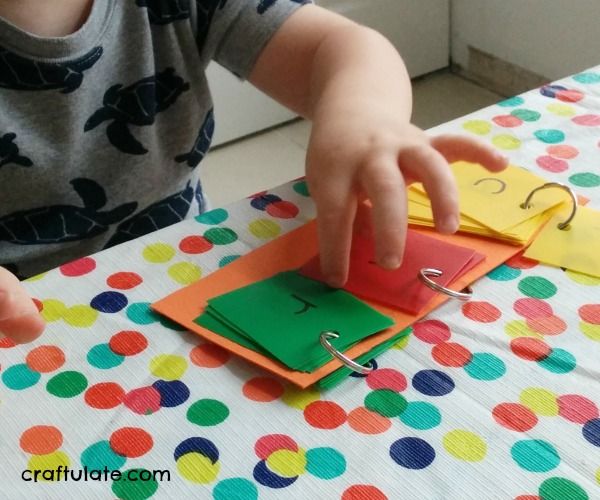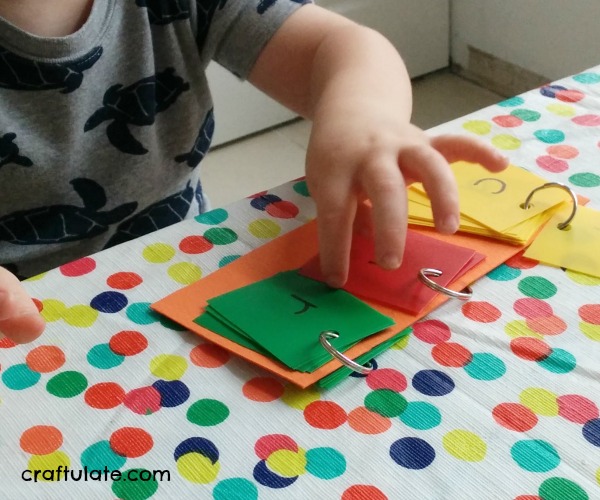 I think that we will have this for a long time as he is only just starting out on learning to read. His 6 year old friend loved it too so I think we will find this useful for several years!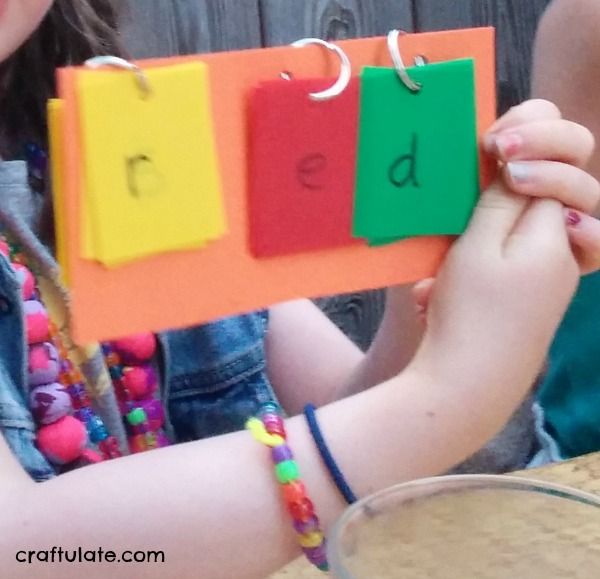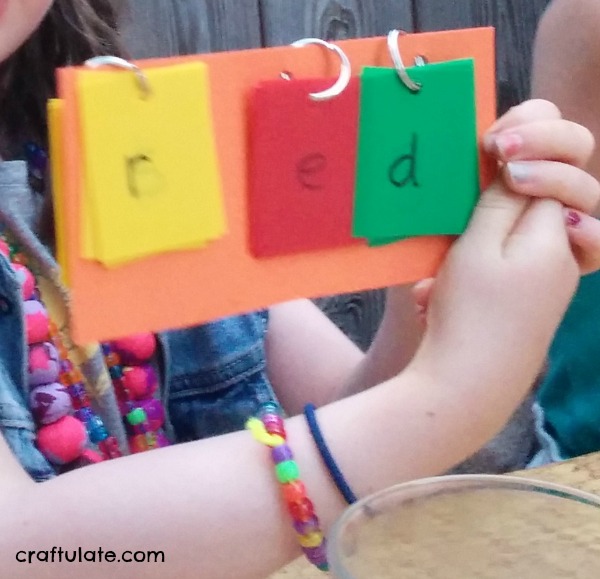 [bctt tweet="DIY First Words Flip Book – great for kids that are just learning to read and spell!" username="craftulate"]