The abacus has long been a playroom icon. There are so many activities you can do with an abacus, even before your child is ready for adding and multiplication. Here are a few abacus activities to get you started.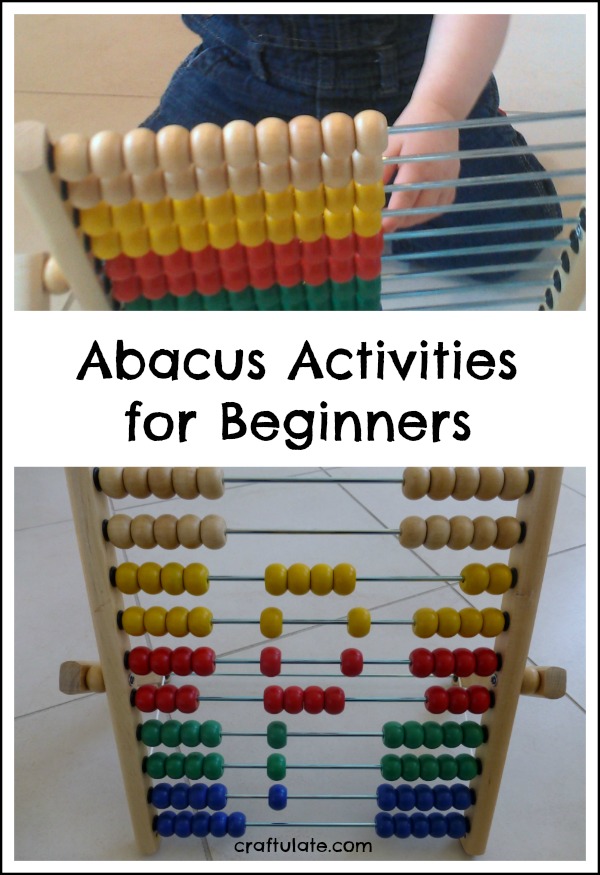 Learning Colours
The brightly coloured beads are so attractive to young toddlers, and they can get real enjoyment from just pushing them from side to side. I worked in some colour learning by asking F to point at the blue beads, the red beads, etc.
Alphabet
You can form letters on the abacus! Although some are tricky, most are possible. Here are some examples: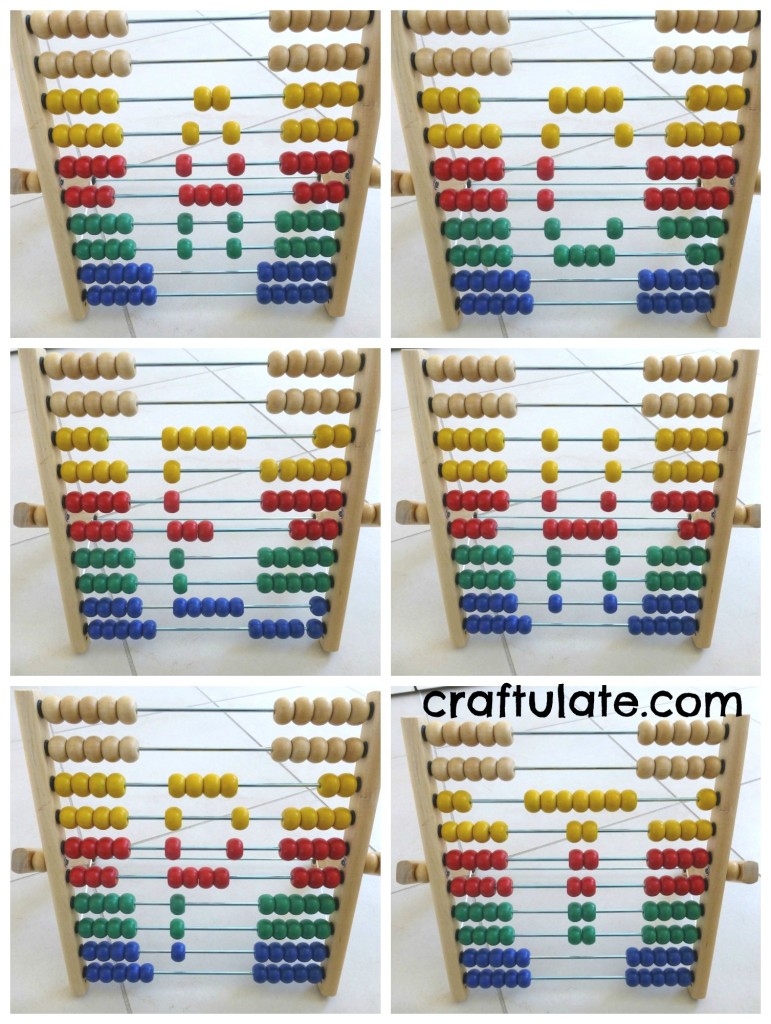 Shapes
Like the letters, you can make shapes with the abacus.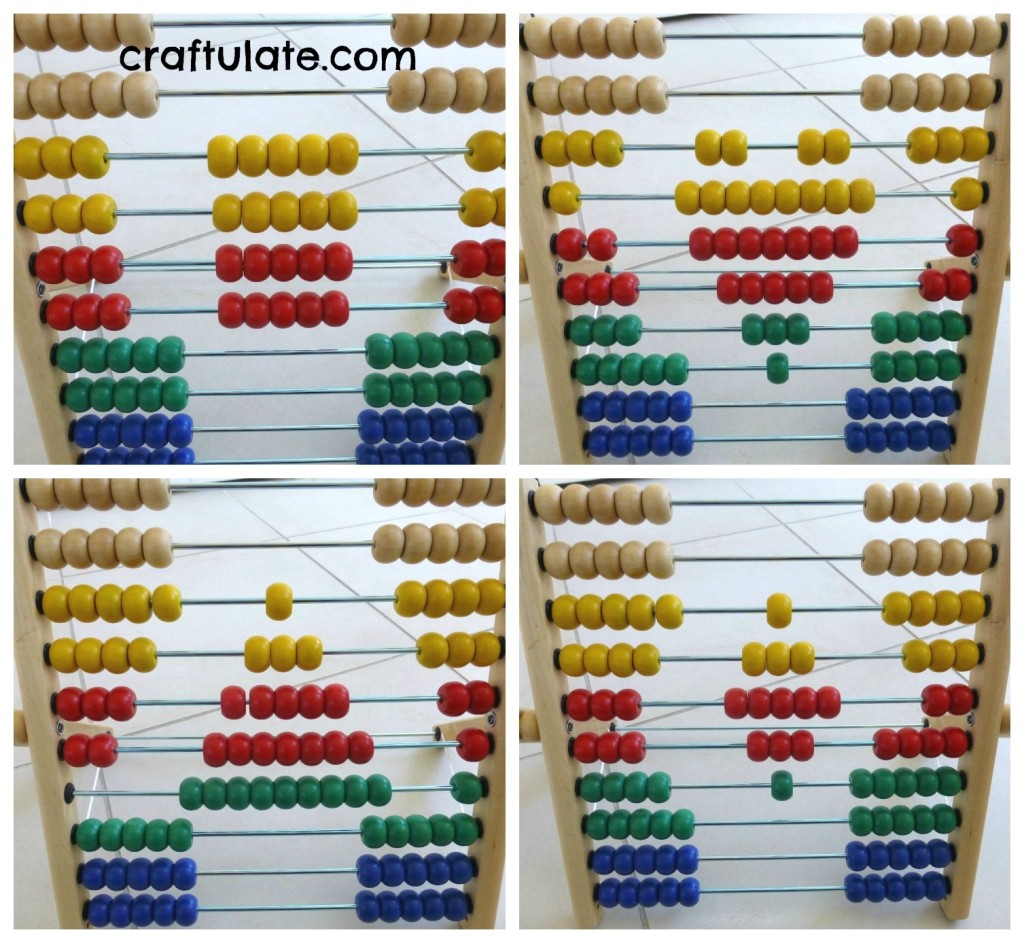 Numbers
And of course, an abacus is perfect for learning numbers. As F moves each bead from one side to another, I count with him.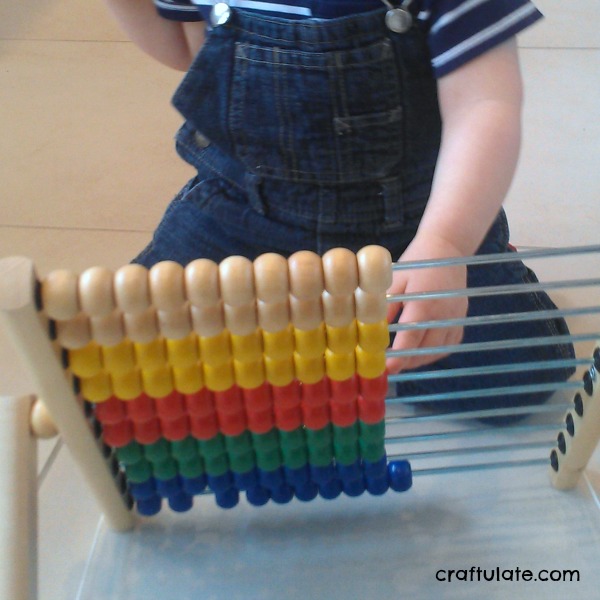 Counting Songs
To further illustrate numbers 1-10, you can incorporate the abacus into some counting songs, moving the beads as appropriate with the song. Here are some counting song ideas:
Five Little Ducks
10 Little Indians
Five Little Speckled Frogs
One Man Went to Mow
10 Green Bottles
Five Little Monkeys