I am reliably informed by my mother than this method of making a scene in a box is a craft that she and I used to do together when I was little, so I hope you enjoy this retro winter scene craft!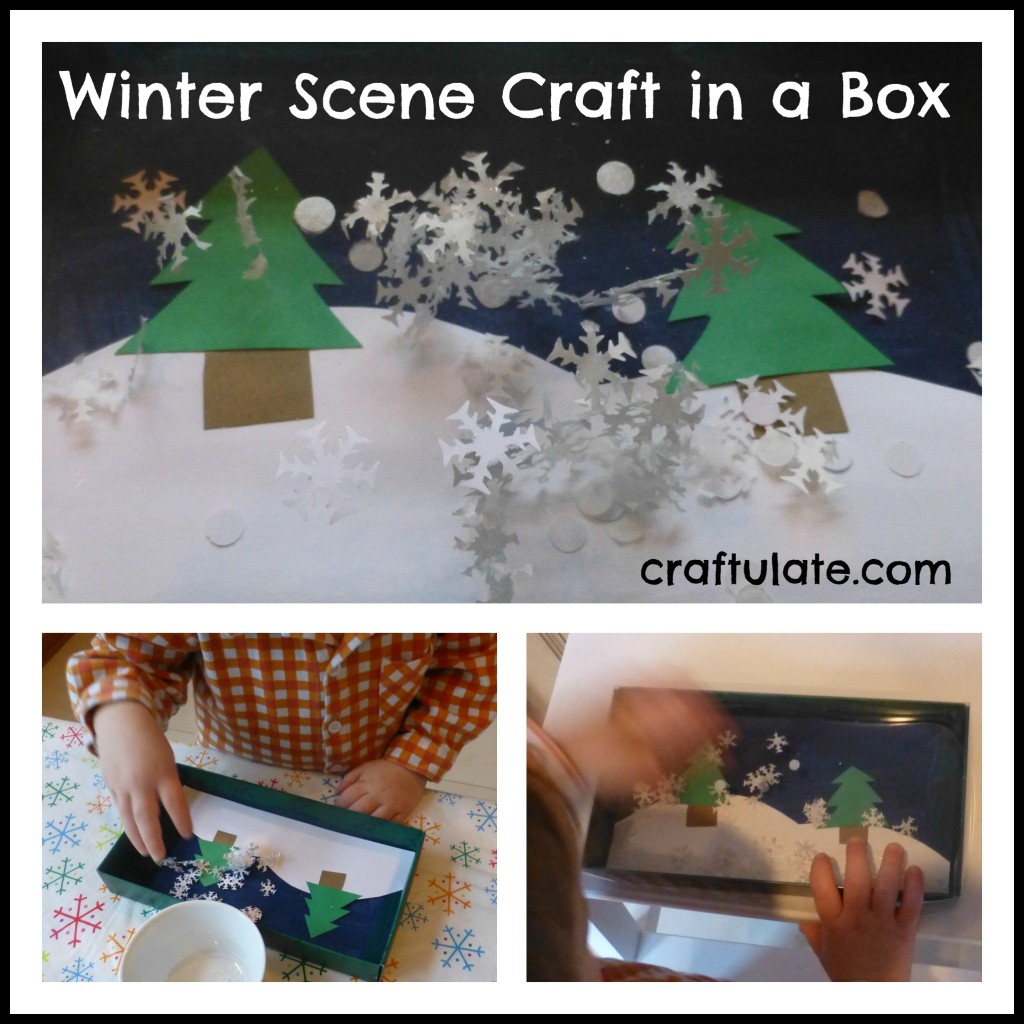 For this craft we used:
Empty Christmas card box with a clear plastic lid
Tissue paper
Snowflake Paper Punch
Paint
Cardstock
Glue
To start with F painted the inside of the lower half of the box with dark blue paint.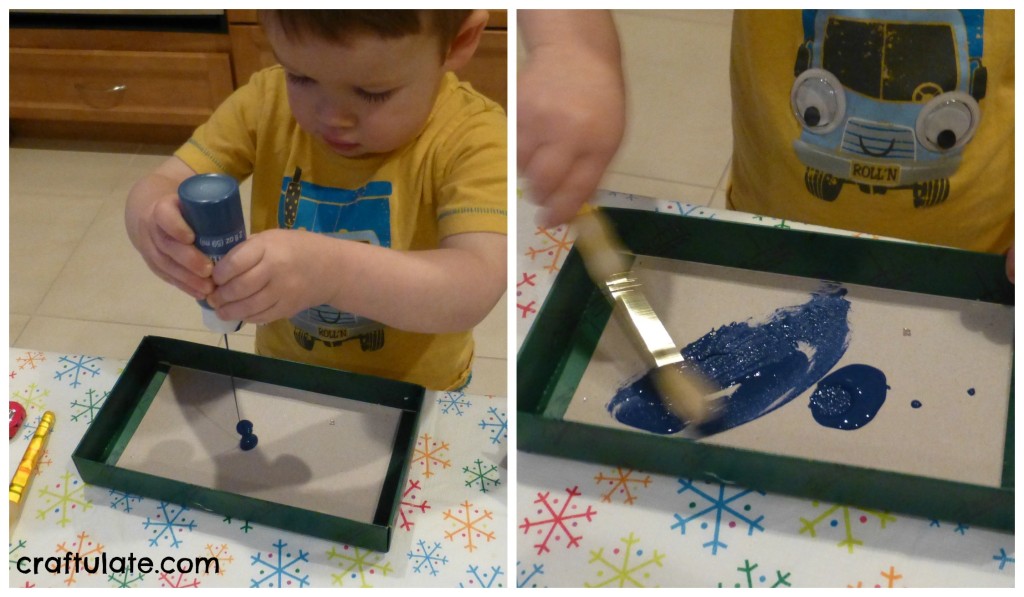 After it had dried I glued in some white cardstock to resemble snowy hills, and some trees.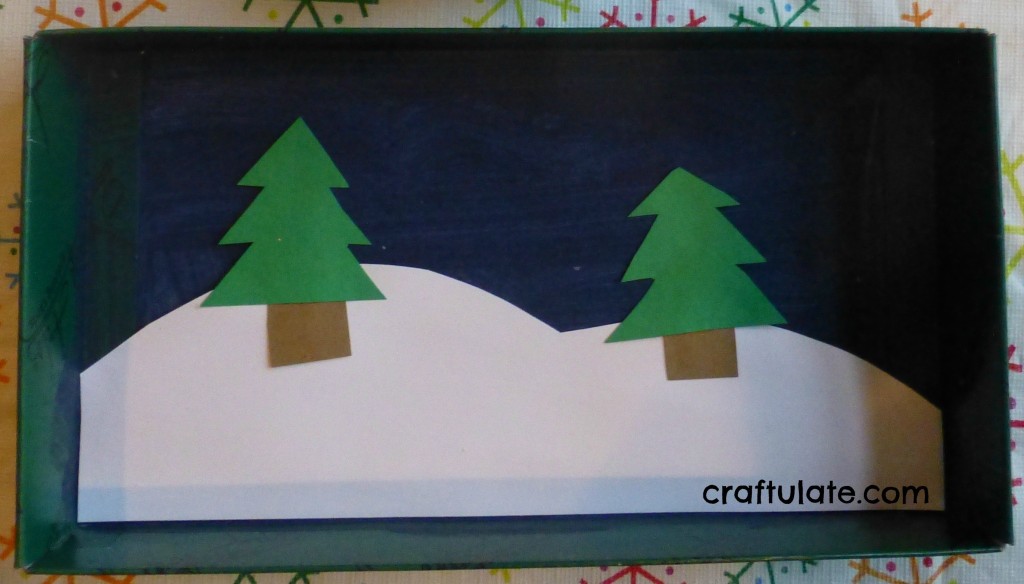 Then we punched some snowflakes from tissue paper using the punch.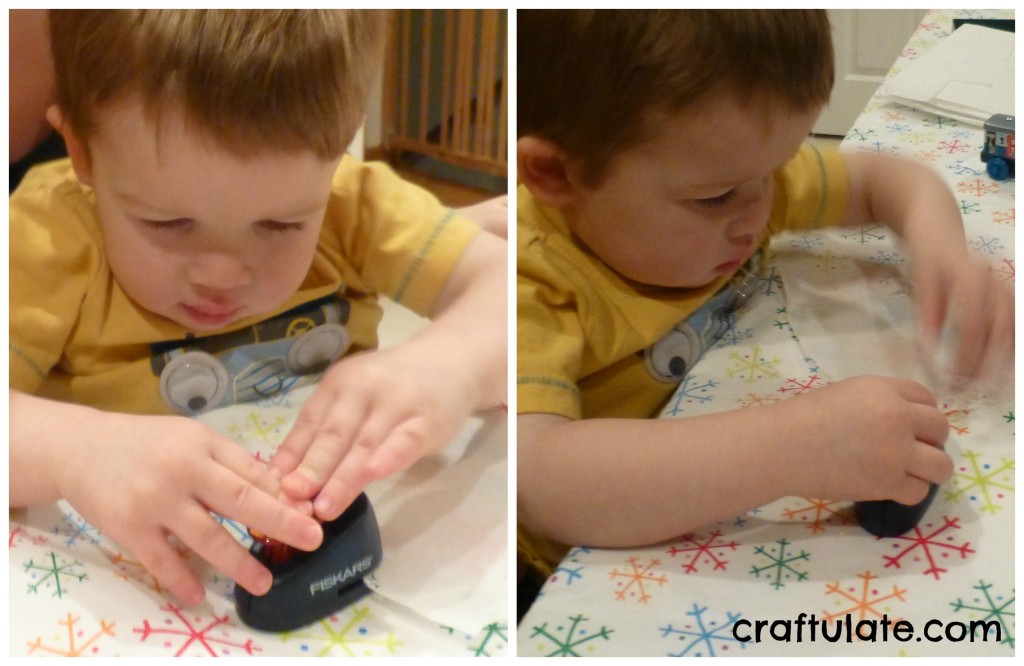 We put the snowflakes into the box, put on the clear lid and then rubbed the lid to make some static electricity. The snowflakes jumped up to the lid and it looked like a mini snowstorm!
Meanwhile, my mother made a cute spring scene (actually she wanted to make a fall scene, but I wouldn't let her. It's WINTER!). She cut out small circles of pink tissue paper with a regular paper punch.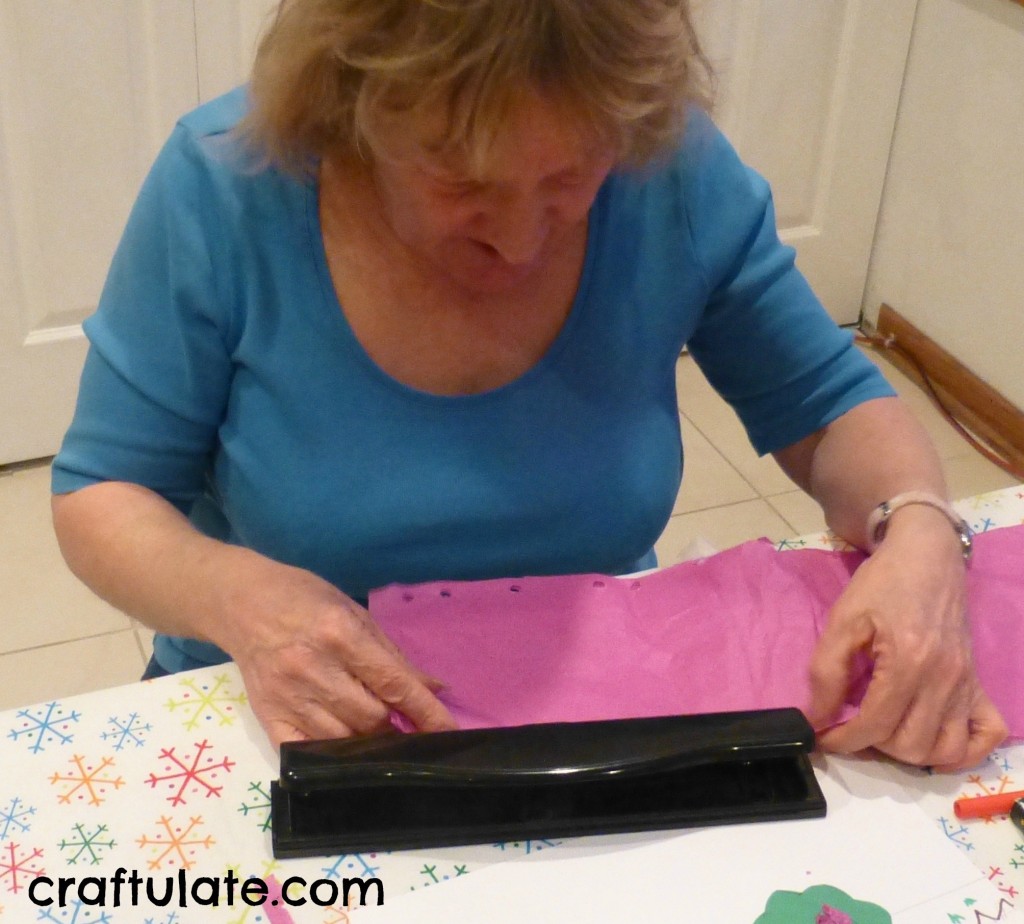 After rubbing the lid of the spring scene box, the blossom flew around!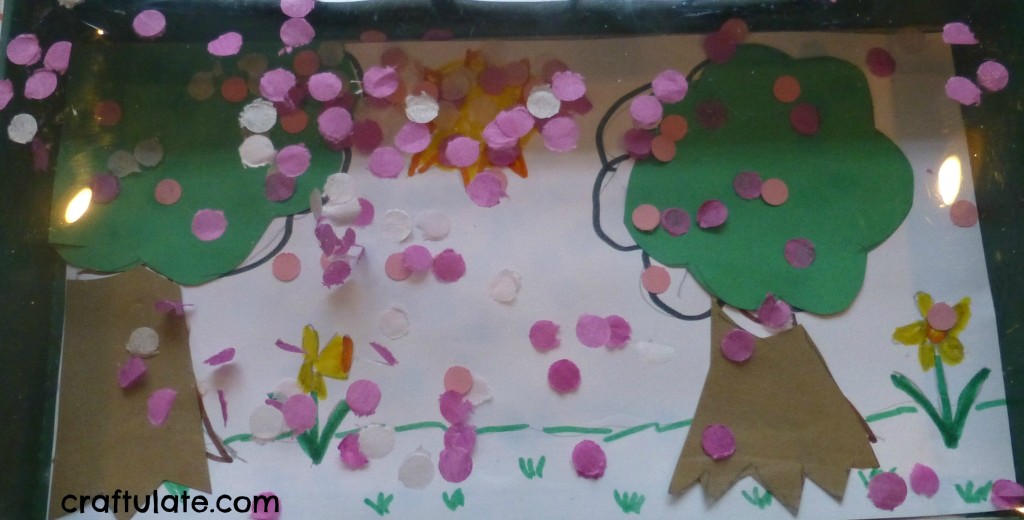 Note: At first, only one of the boxes worked. They were exactly the same, and we couldn't work out why only one would work. When my mother taped down the sides of the box that didn't work, forming a slightly convex lid, it worked! The next morning, neither box worked very well, but then worked fine later in the day. So if you try this craft and you don't get the static effect immediately – just keep trying! The scene is still pretty even if you just shake the box!