This winter scene craft is a fun activity for kids that uses an old greetings card box!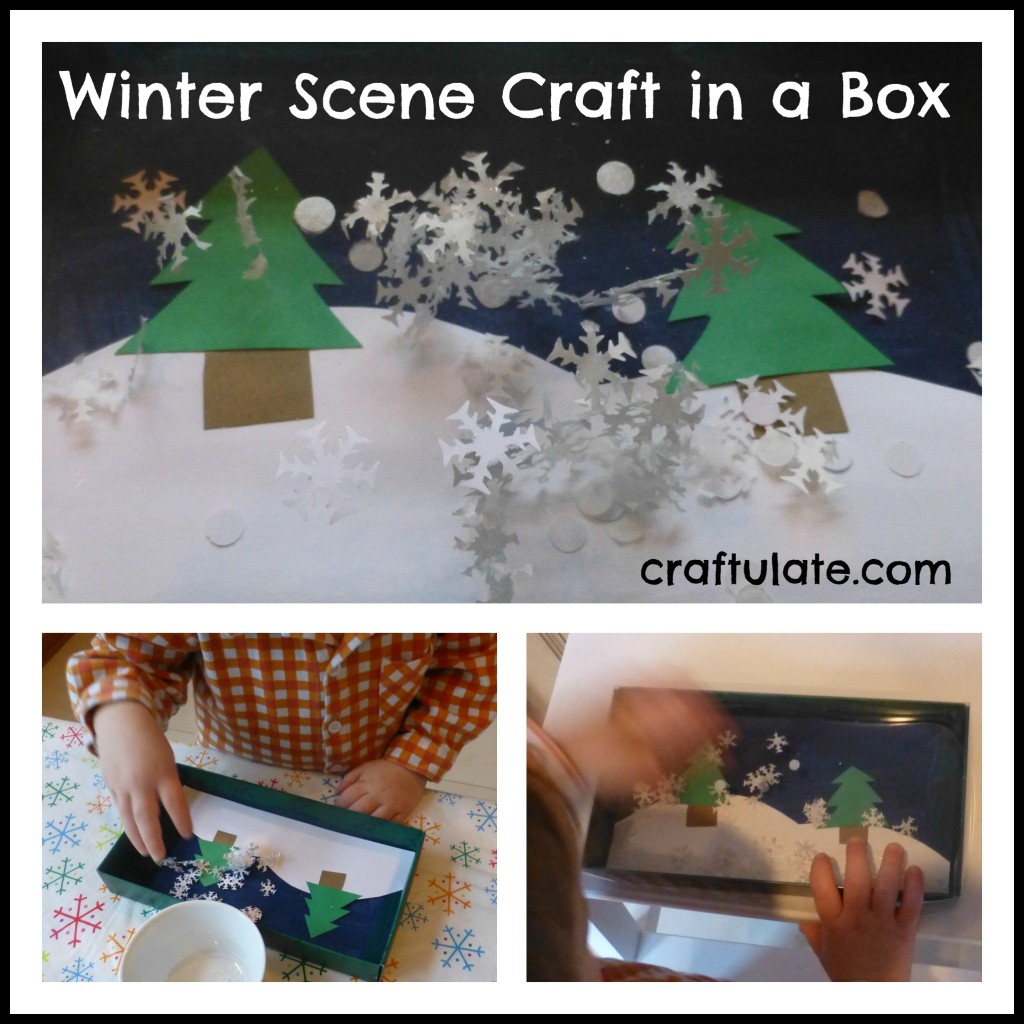 The following post contains affiliate links, which means that at no extra cost to you I can make a tiny bit of money to help support this blog. Thank you!
I am reliably informed by my mother than this method of making a scene in a box is a craft that she and I used to do together when I was little, so I hope you enjoy this retro winter scene craft!
For this craft we used:
Empty Christmas card box with a clear plastic lid
Paint
Cardstock
Glue
To start with F painted the inside of the lower half of the box with dark blue paint.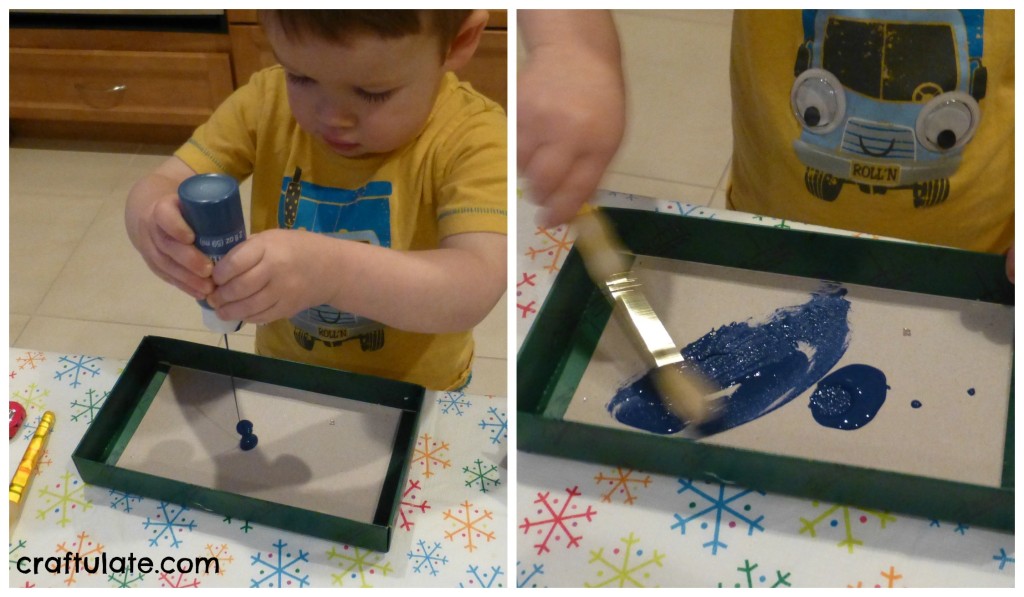 After it had dried I glued in some white cardstock to resemble snowy hills, and some trees.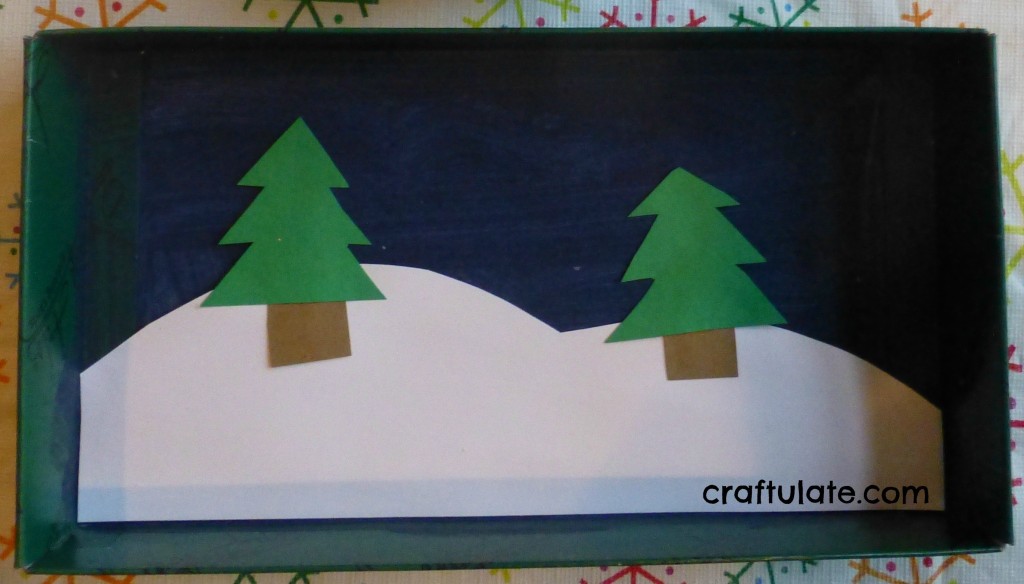 Then we punched some snowflakes from tissue paper using the punch.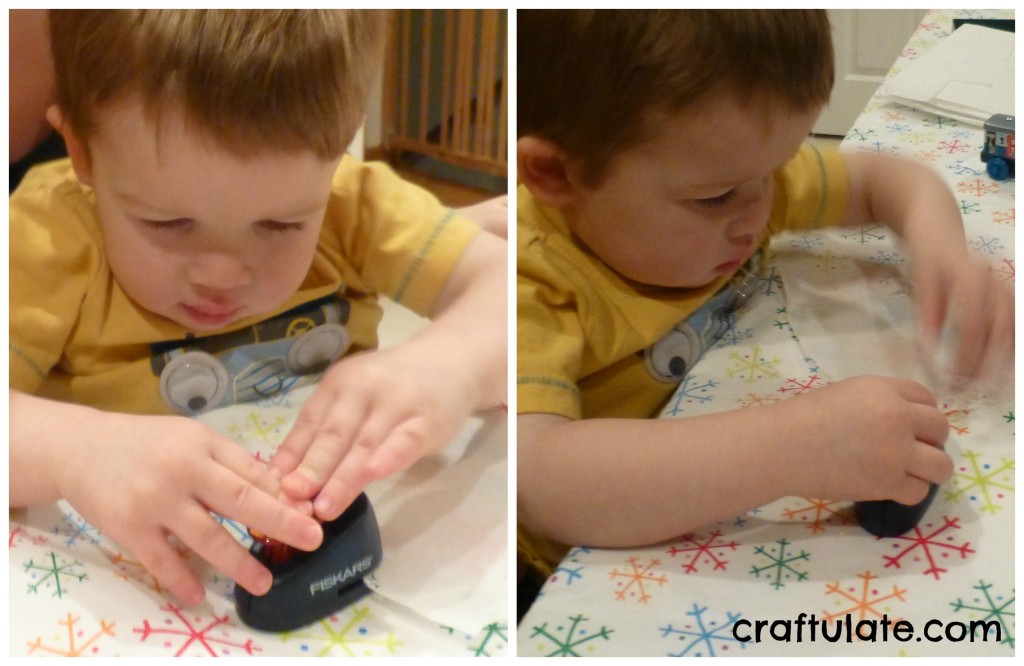 We put the snowflakes into the box, put on the clear lid and then rubbed the lid to make some static electricity. The snowflakes jumped up to the lid and it looked like a mini snowstorm!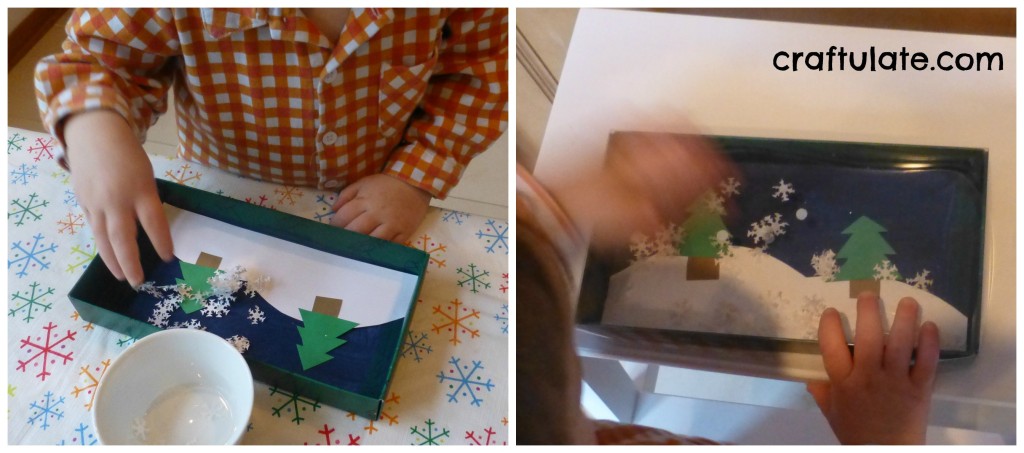 Make this cute winter scene from an old greetings card box! Click To Tweet