This QTip train art is a fun way to paint and is great for fine motor practice too.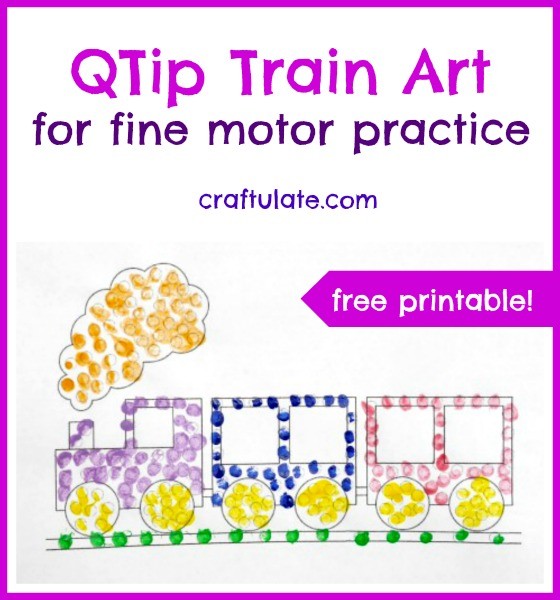 This train art is part of the Train ABC Art book that I published a couple of days ago. As well as producing a really pretty picture it is great for working on fine motor skills – holding the QTip and manipulating it so that the paint goes exactly in the circle.
It takes quite a bit of time to complete this picture, so younger children may not have the patience to see it through to the end.
Materials:
*Original train outline from ScrapColoring.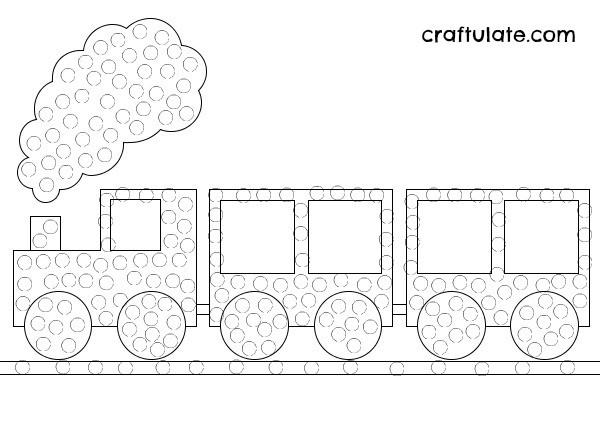 Show your child how to dip the end of the QTip in the paint and dab it into the circles on the train picture.
You can see in the above photo that my son (on the right) messed up his yellow dots so moved to the purple paint. His friend (on the left) started well, but then wanted to finish it his own way, so ended with this:
Want more fun fine motor ideas? Check out what the rest of the Fine Motor Fridays team have been doing this week!
Follow Craftulate's board Fine Motor Play on Pinterest.