This playdough ice cream activity was such fun – and the homemade playdough smelled perfect!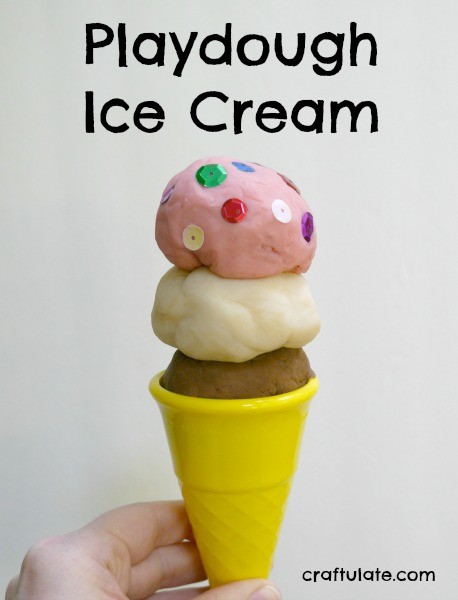 The following post contains affiliate links, which means that at no extra cost to you I can make a tiny bit of money to help support this blog. Thank you!
I really wanted the playdough for our pretend ice cream to be as real as possible, so I used:
Note: All three of these recipes are taste-safe, but they don't taste very nice. They smell lovely, though, so please make it clear to your child that they're not for eating as they may be tempted!
I set up the activity with the three different playdough "flavours" and also some colourful plastic cones and some sequins for pretend sprinkles. F happily made all kinds of combinations of ice cream.
Every now and then I would be offered one…
… but unfortunately I dropped this one. 🙂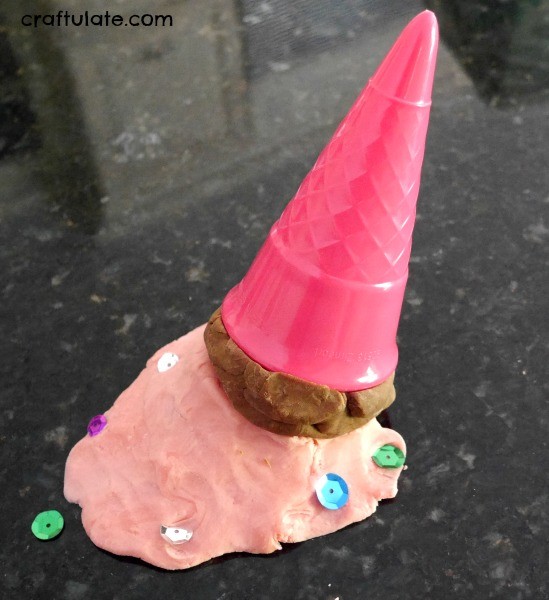 He decided to make himself an "ice cream truck" with his finished creations.
And he finally got to (pretend) eat an ice cream all of his own!
And of course, like any play dough activity in our house, it ended up involving toy trains! The trains are the tiny plastic ones that we used in our Frozen Trains activity and he hid them both in the base of the cone and inside the dough. This time he asked me to make a video. So please enjoy. 🙂