Did you know there is an International Talk Like A Pirate Day? Get ready for it with this pirate galleon craft! Oooo-arrrrr me 'earties!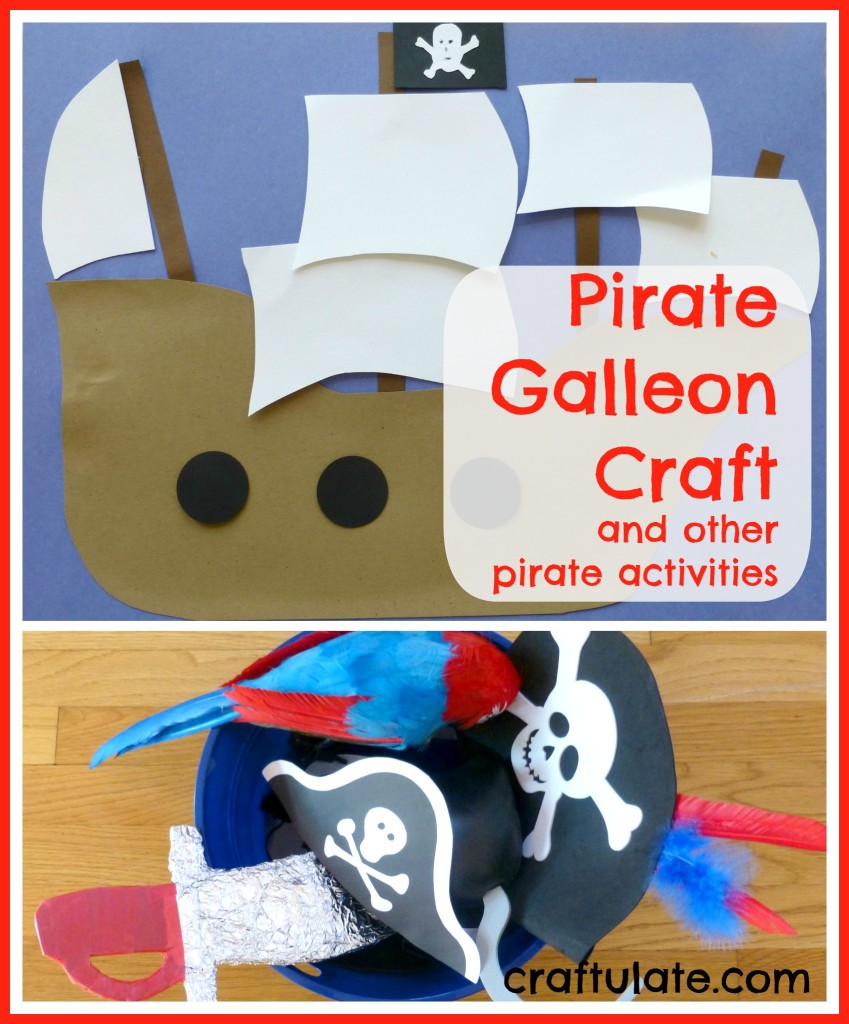 So many pirate crafts and activities for you to try with the kids!
Pirate Galleon Craft
I cut out all the basic pieces of a pirate boat from cardstock – sails, hull, masts, portholes and of course a pirate flag. I glued the hull and masts to some blue construction paper then added glue dots where the other pieces should go.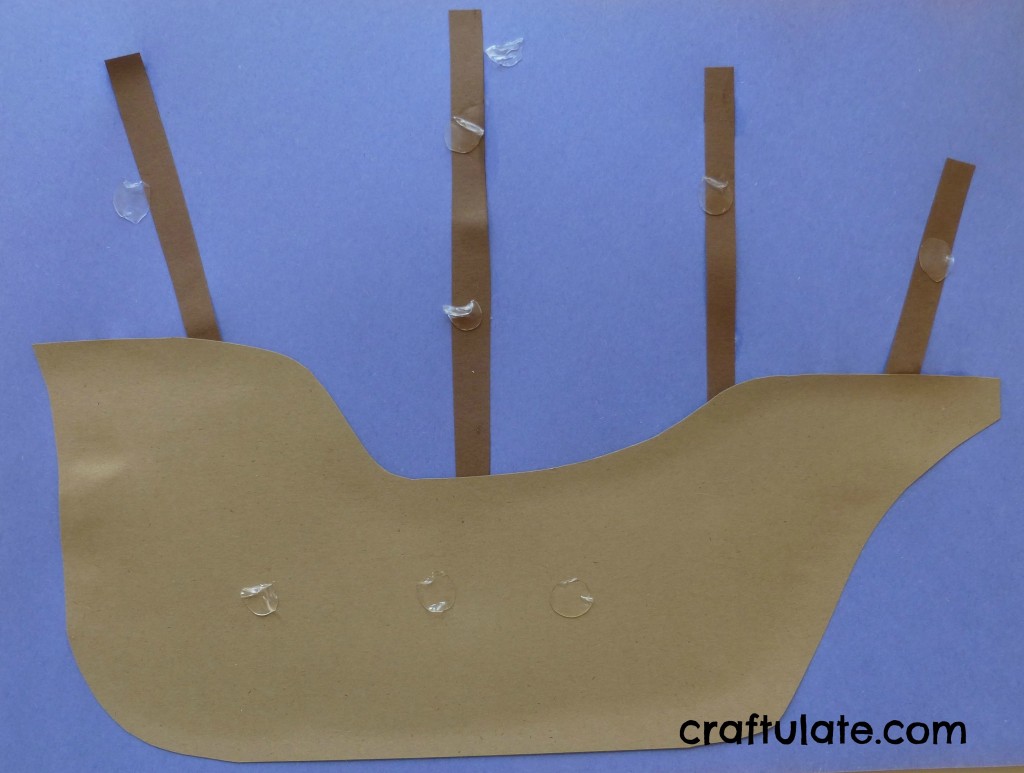 Then F completed the picture.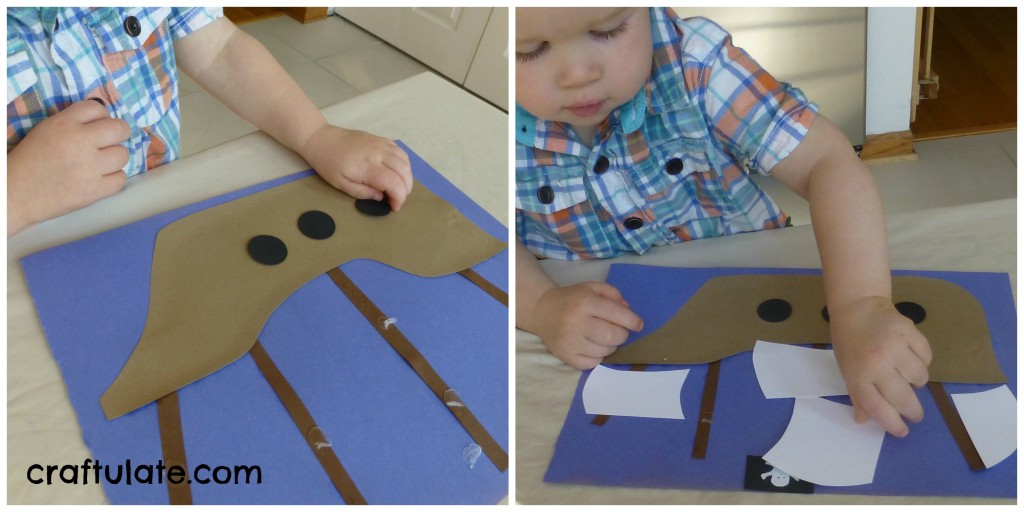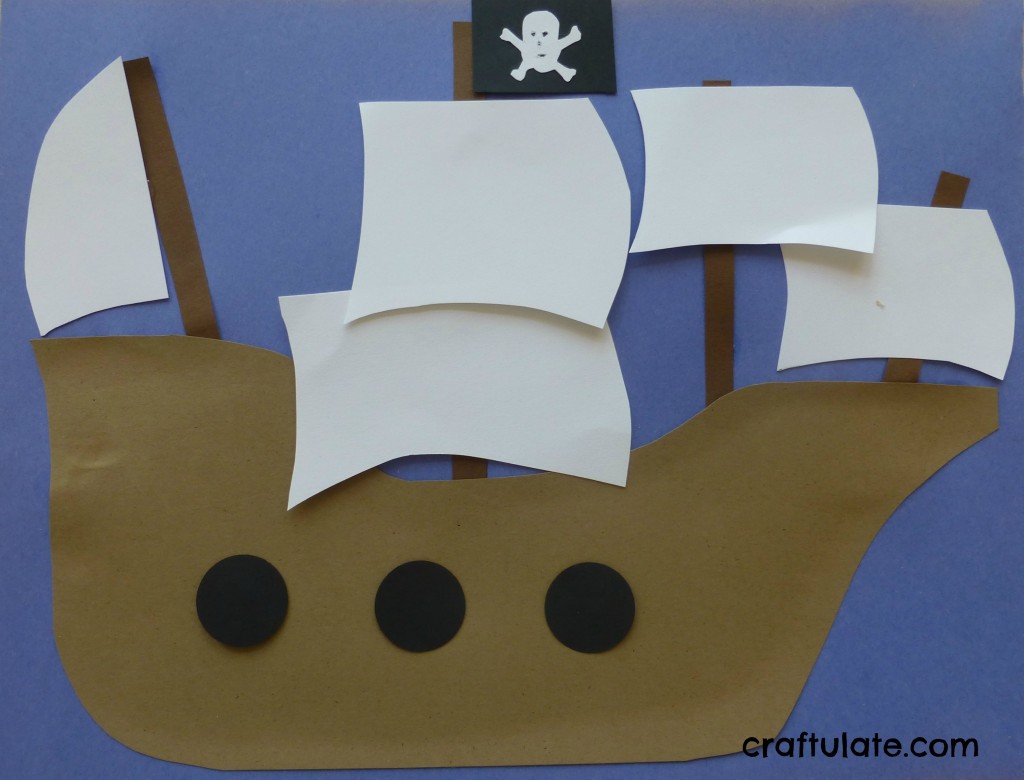 Pirate Sword
I cut out a sword shape from some very thick cardboard.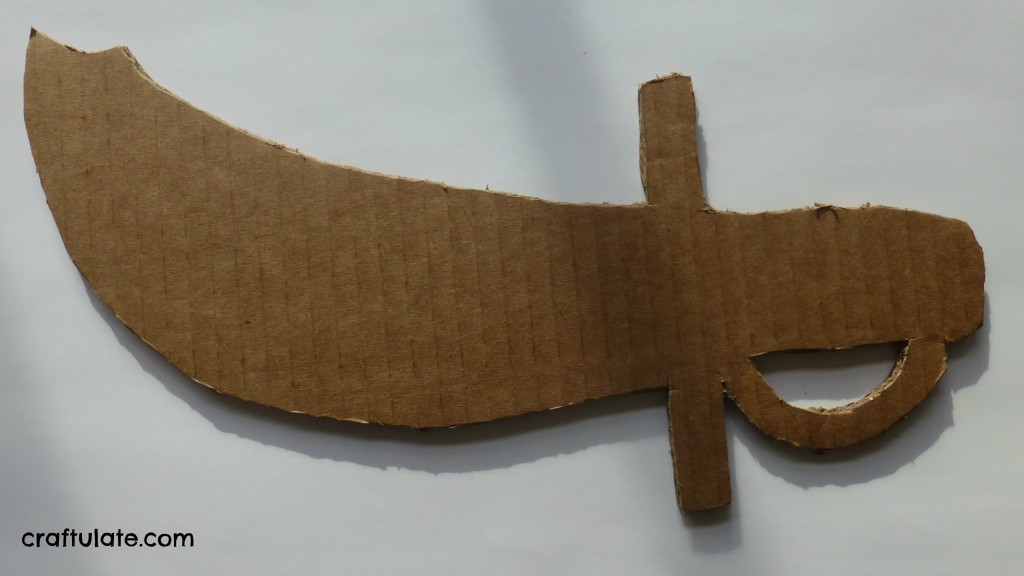 I then wrapped the blade end of the sword in kitchen foil and wrapped coloured tape around the handle of the sword.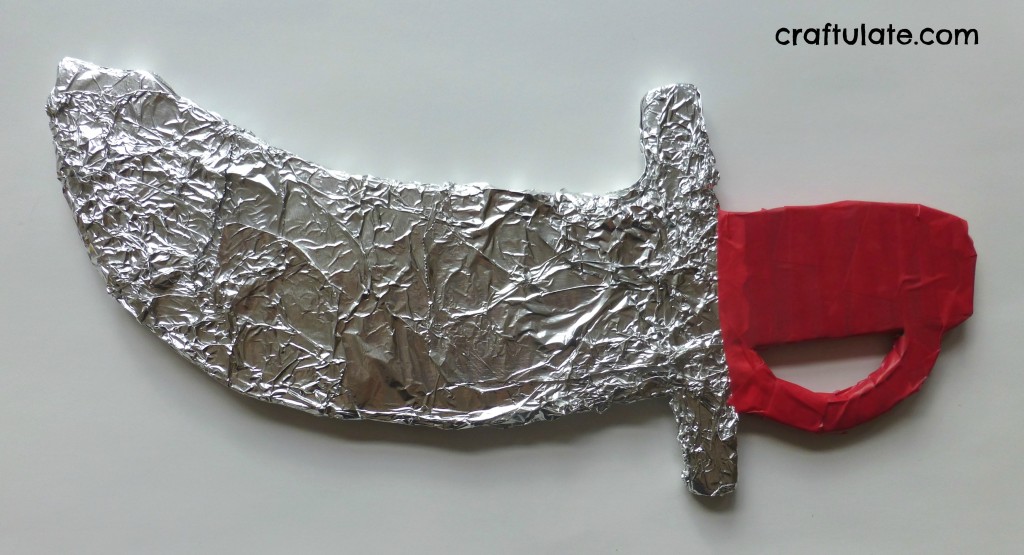 Pirate Hat
I made this printable pirate hat from Ziggity Zoom for F. Very easy!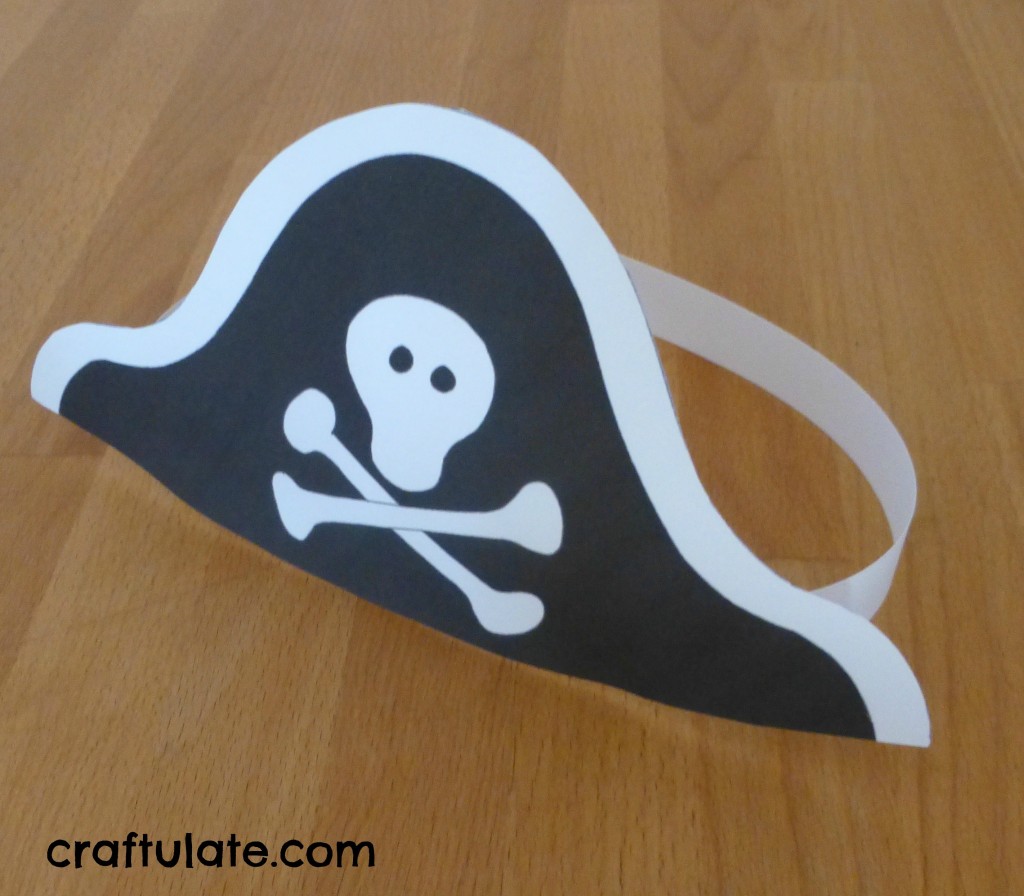 Pirate Discovery Bin
I put the sword, hat and assorted pirate-themed accessories into a container.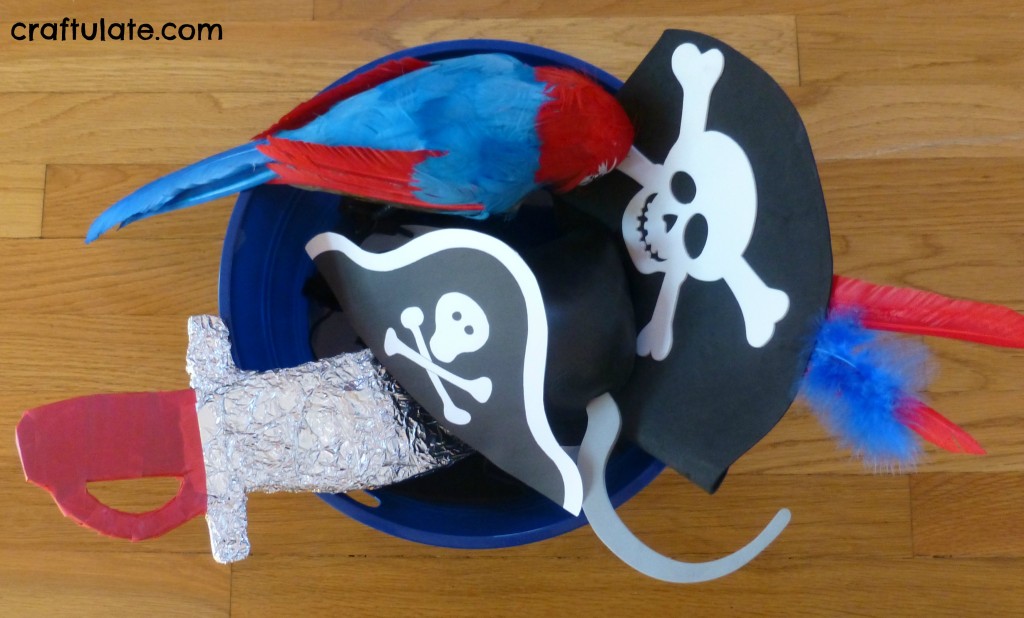 F was very intrigued by the items and I told him what they all were as he took them out. He even wore the hat for a nanosecond!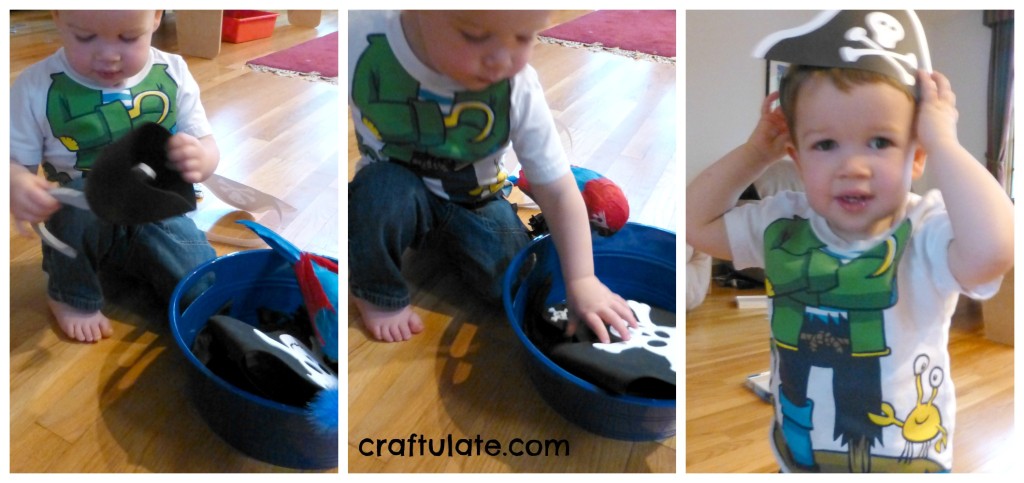 Here are some fabulous pirate craft and activities from around the web:
35+ Pirate Activities from The Nurture Store
A Pirate's Life for Me from Adventures at Home
Pirate Telescope from Multiple Mummy
Frozen Pirate Ships from Let's Lasso the Moon at Melissa and Doug
Pirate Week (with lots of free printables!) from Learn Create Love
5 Ideas for Pirate Play from East Coast Mommy
Sunken Treasure Discovery Bottles from Fun-A-Day
Pirate Themed Quiet Book Pages from And Next Comes L
For even more fun pirate crafts and activities check out my Pirates Pinterest Board!