These glitter glass candle holders are so easy for children to make and very pretty! Perfect for giving as a gift.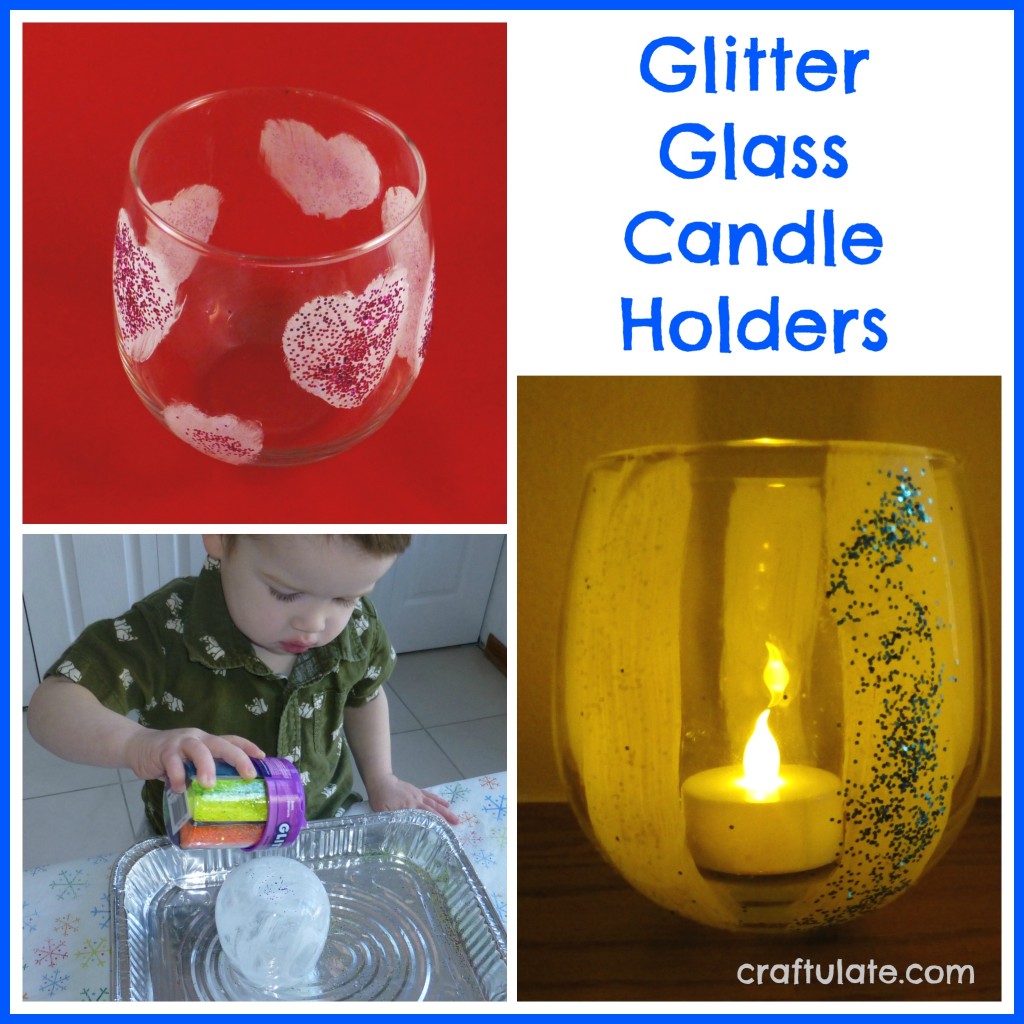 The following post contains affiliate links, which means that at no extra cost to you I can make a tiny bit of money to help support this blog. Thank you!
I bought some sturdy clear glass jars from the dollar store (actually, they could be stem-less wine glasses, I'm not sure) and after giving them a wash and dry we were ready to go. We used a white Glass and Poster marker (sent to us by our friends at craftprojectideas.com). It has a large foam applicator which worked well for this craft. Also ready to go was our wonderful neon Glitter Caddy (also from craftprojectideas.com!).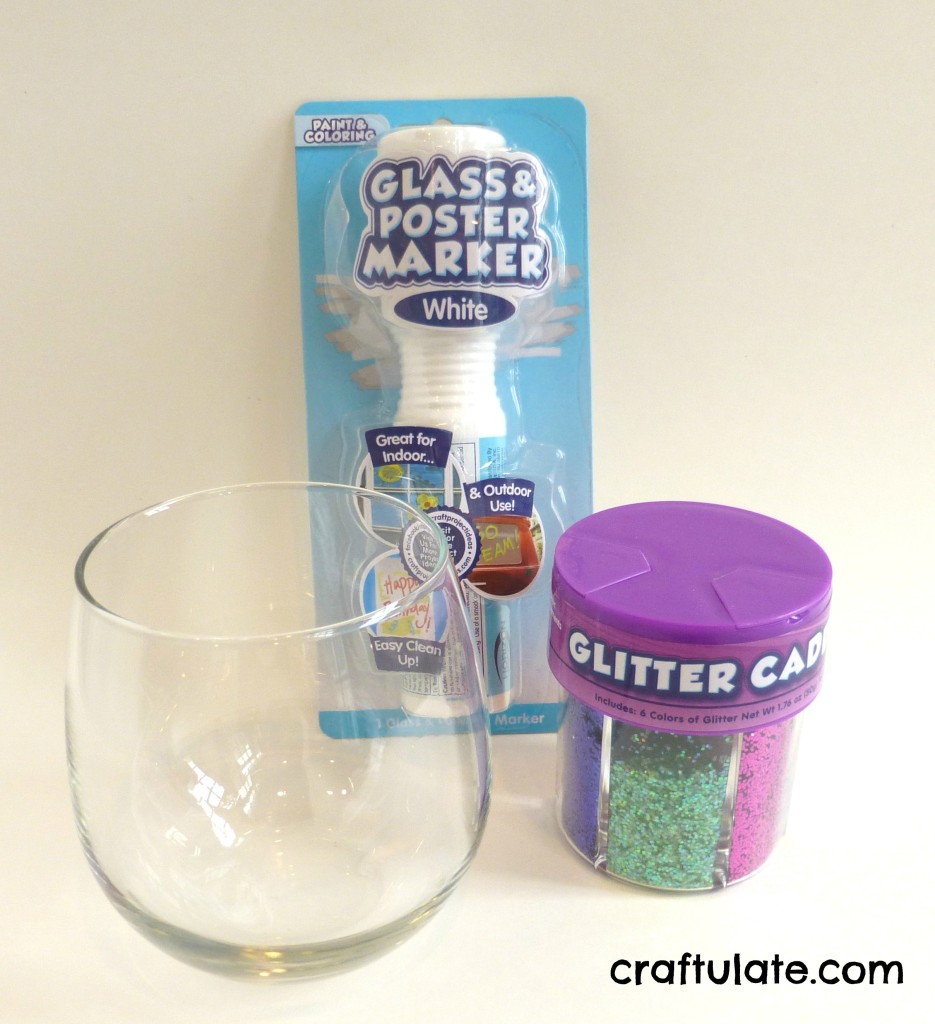 I used a piece of scrap paper to get the flow going on the marker, then  I placed each jar in a large foil tray and F tried applying the marker to the glass.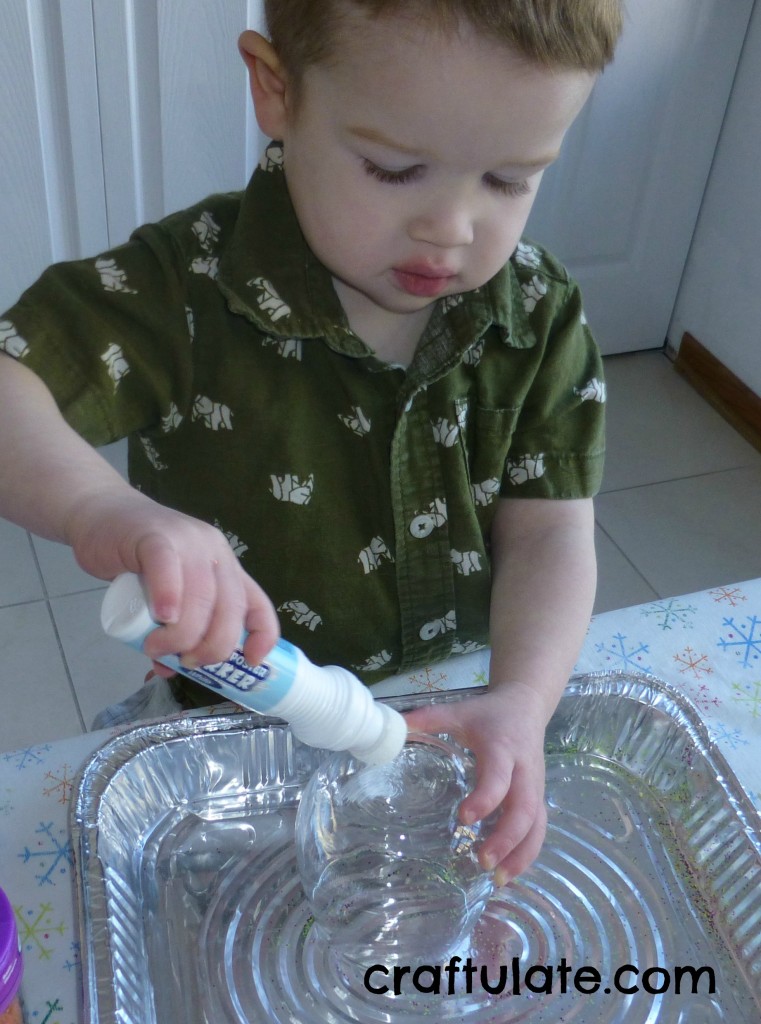 He didn't quite have the patience for it so I finished the job and let him get to the fun glitter-shaking part! The glitter caddy has two openings with different "flow settings" which was very useful!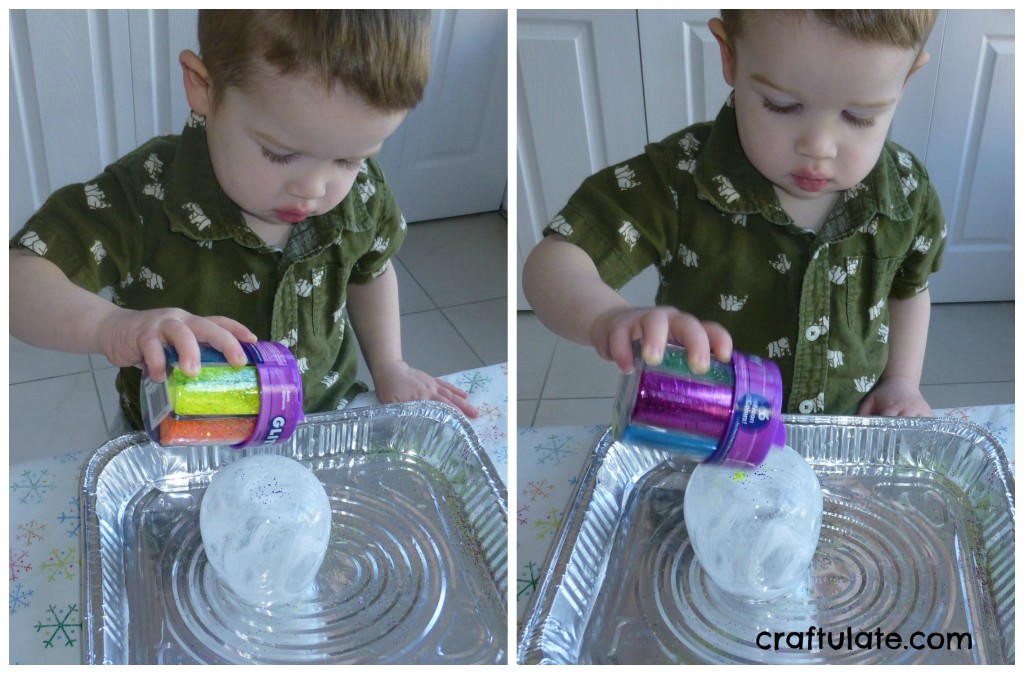 He also got stuck in with his fingers (which was lovely but made the activity *slightly* more messy!).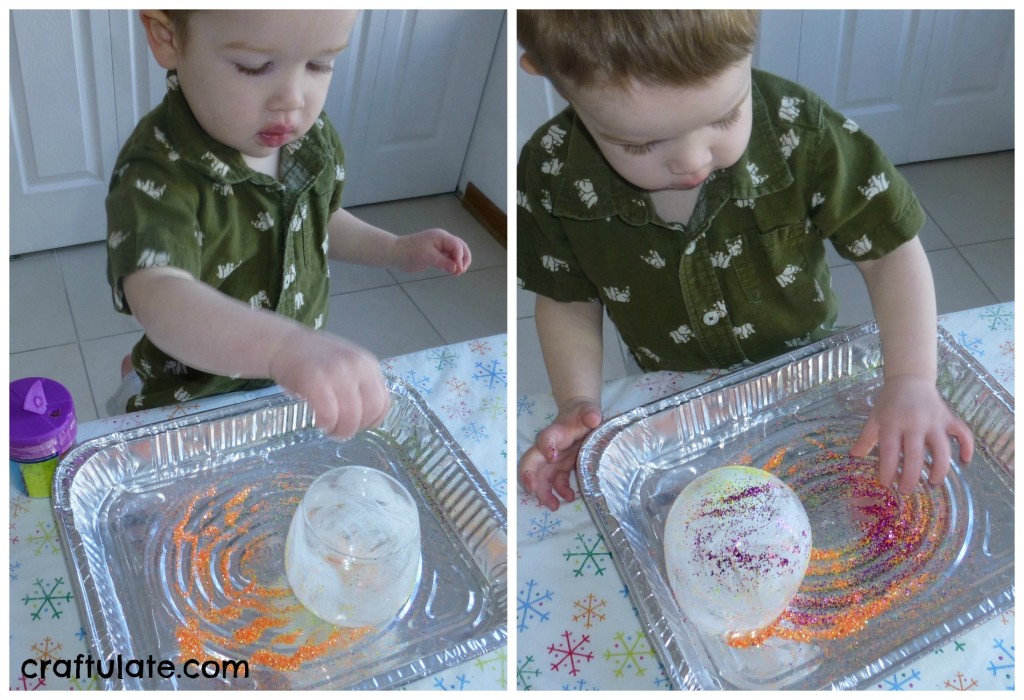 Note – the paint from the marker can easily be wiped off the glass with a damp cloth – but for this craft I wanted to keep it!
After the glitter had dried, I added a layer of Mod Podge to seal in the glitter and give the final product a smooth finish. Once the varnish had dried, I added a battery tea light candle that we used for our paper bag luminaries.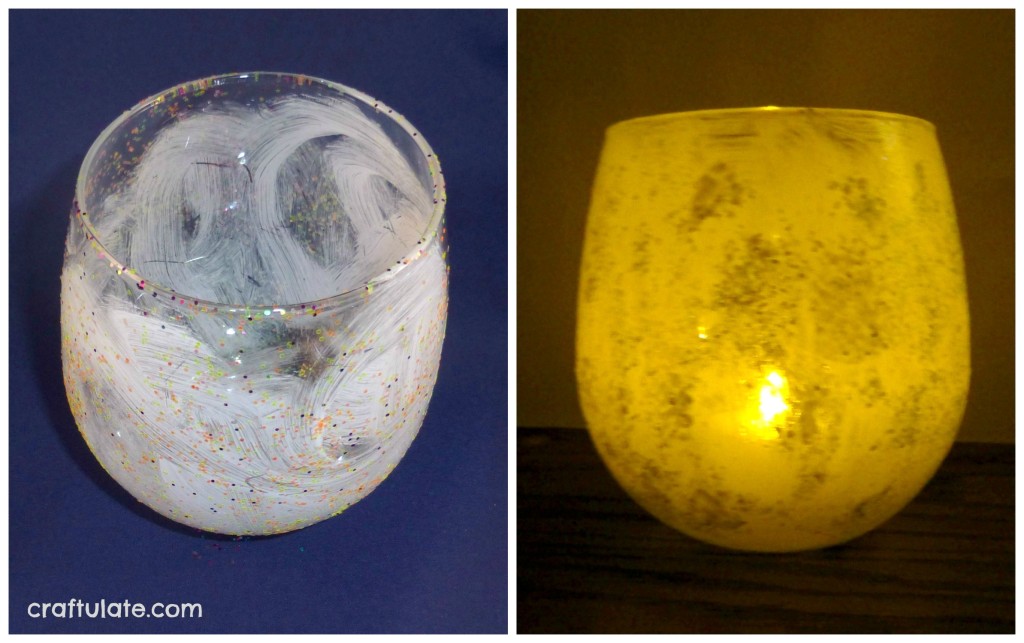 You remember I mentioned that the marker paint can just be wiped off? This striped design didn't turn out quite as I wanted, so before adding the layer of Mod Podge I just washed off the paint and glitter and started again!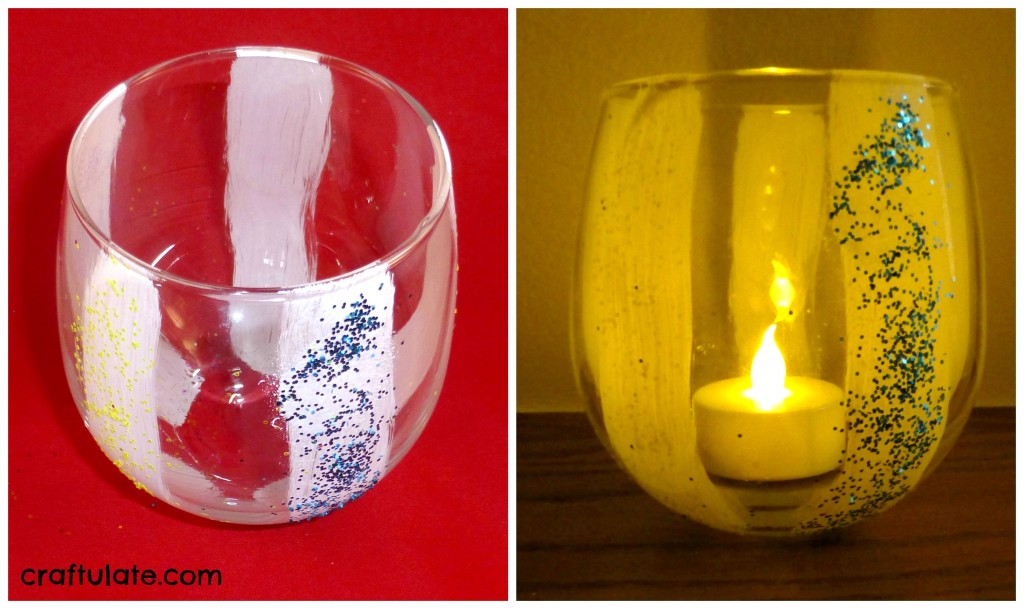 I also made a candle holder decorated with hearts – Valentine's Day is coming up soon!