These Easter popcorn treats are made from only three ingredients, are easy to make, and taste super-yummy!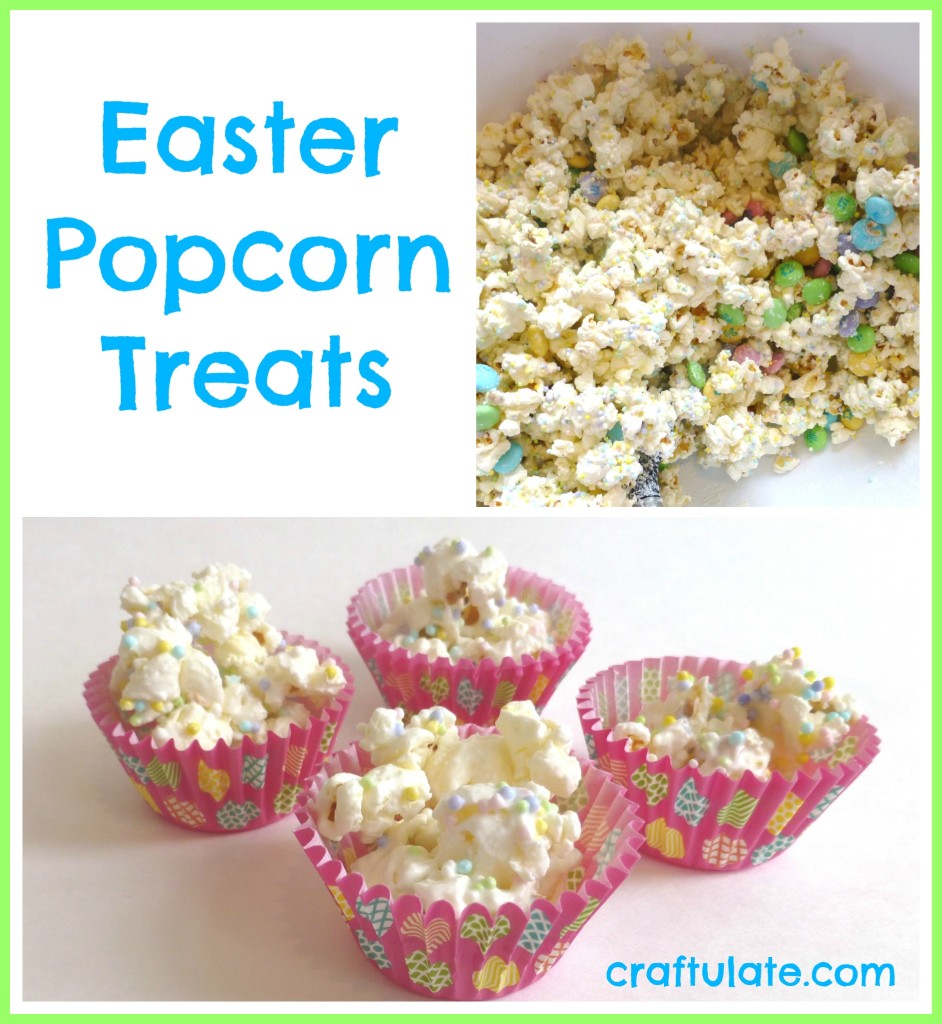 The following post contains affiliate links, which means that at no extra cost to you I can make a tiny bit of money to help support this blog. Thank you!
Ingredients: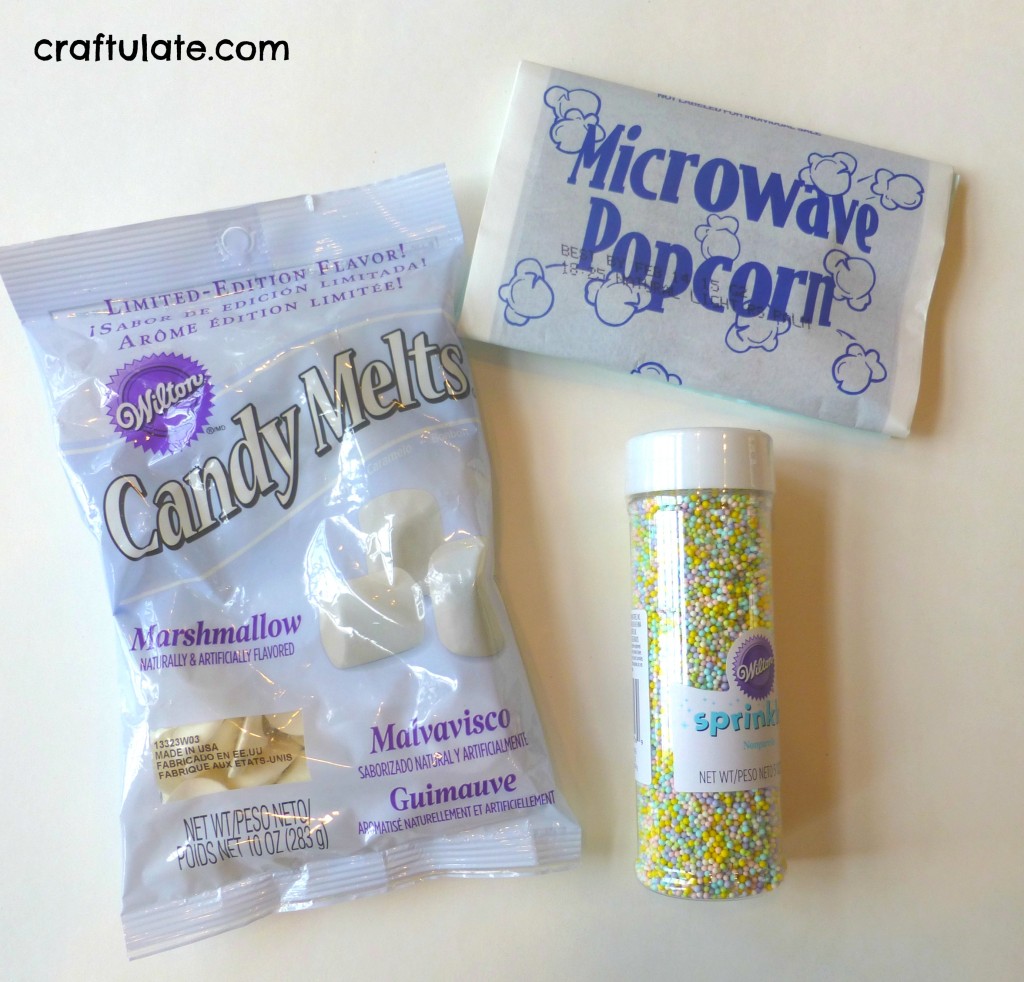 We popped the popcorn and poured it into a large bowl. Then we gently melted the candy melts in the microwave and poured the candy into the bowl of popcorn. Finally we added a generous amount of the sprinkles and gave it all a good stir!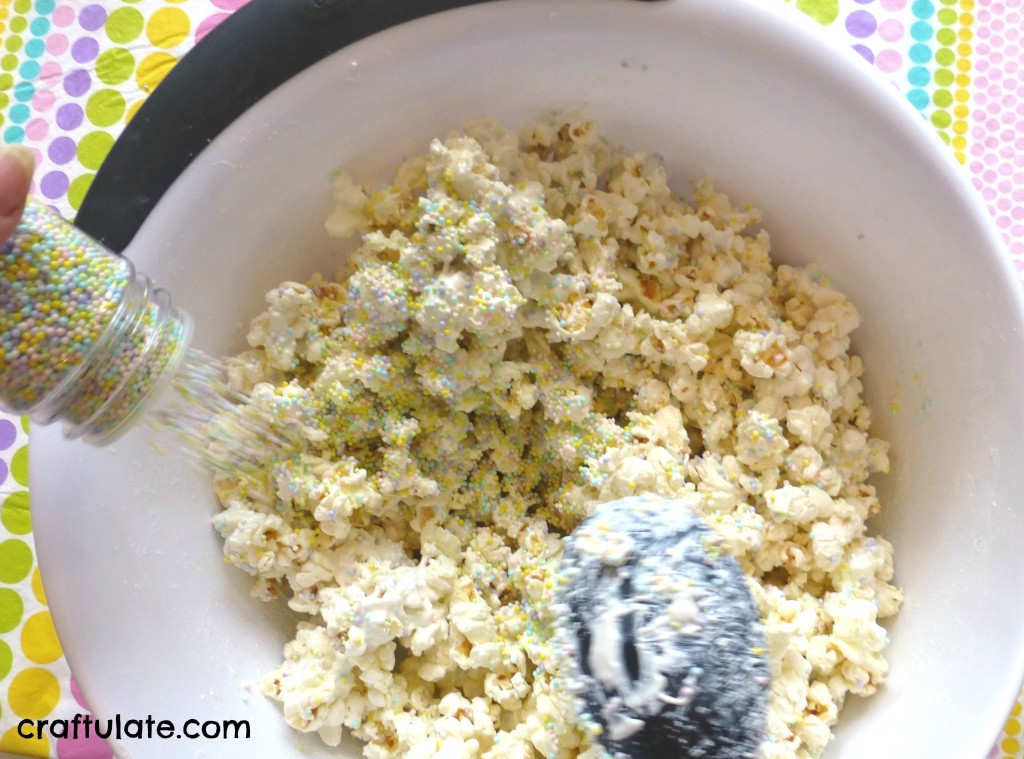 We carefully spooned the popcorn into little paper liners (we used Wilton Easter Mini Baking Cups) and left them to chill in the fridge. They looked SO pretty!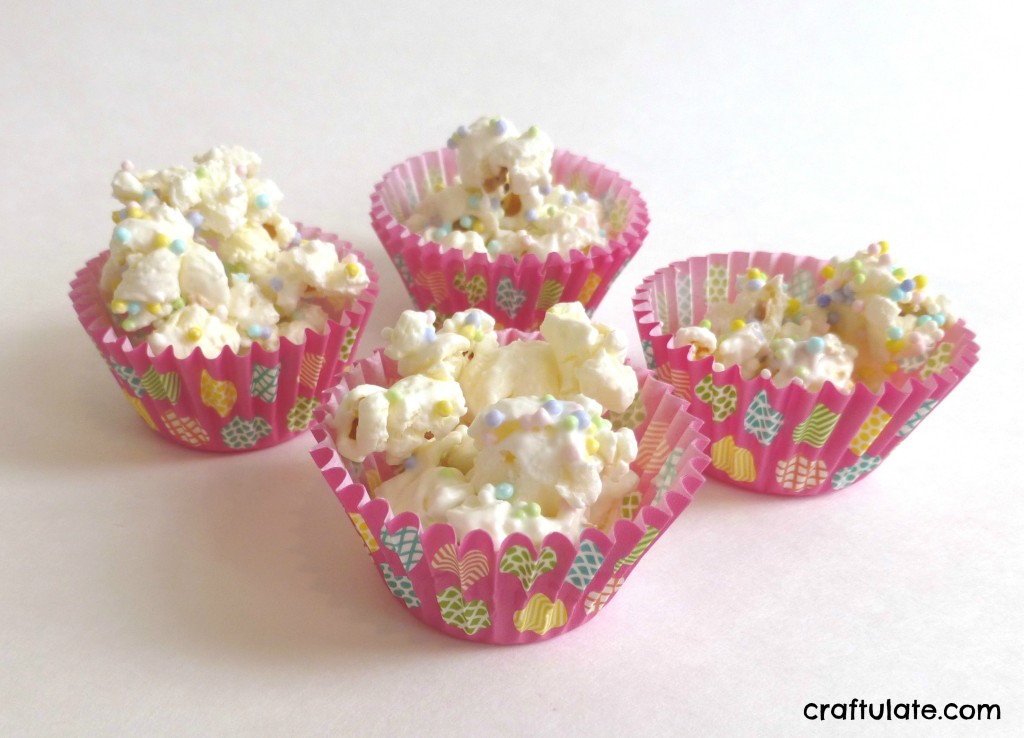 Kids will love these pretty #popcorn treats! Perfect for #easter !
Click To Tweet
However, we had a LOT of popcorn leftover so we added some pastel-coloured M&Ms that I just happened to have on hand for emergencies!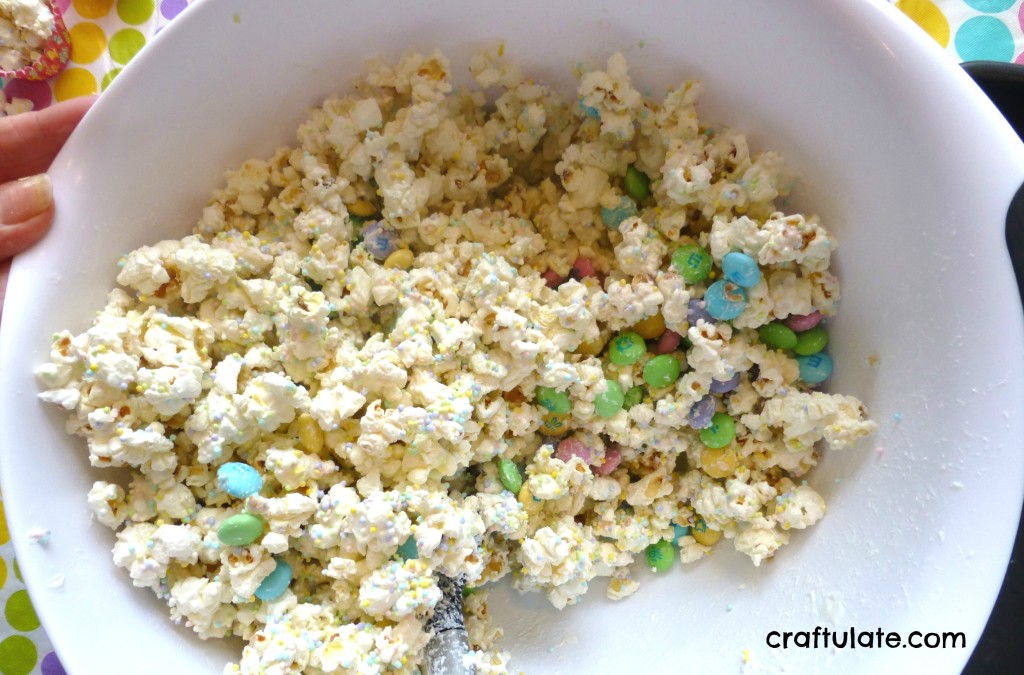 We spooned them into two baking dishes and put them in the fridge to set. It was quite hard to cut the popcorn into neat squares – but "chunks" of M&M Easter popcorn were just as tasty!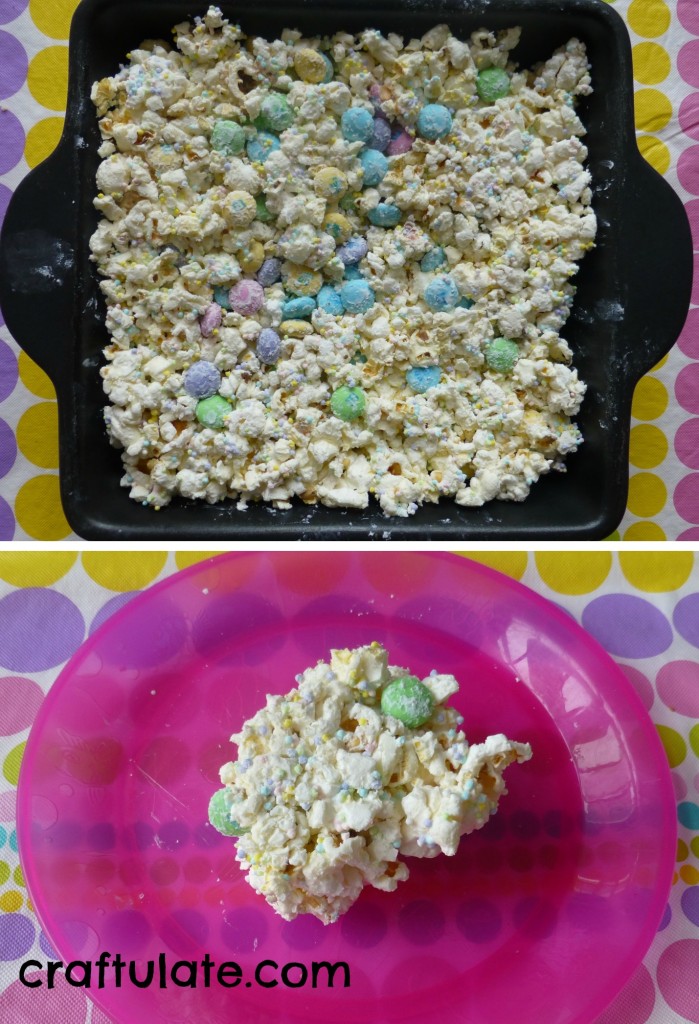 Ingredients
One bag PLAIN microwave popcorn (2.9oz)
One 12oz bag Candy Melts
Pastel-coloured sprinkles
Pastel-coloured candy (optional)
Instructions
Pop the popcorn and pour it into a large bowl.
Gently melt the candy melts in the microwave, stirring frequently.
Pour the melted candy into the popcorn and stir well.
Add the sprinkles, stir again.
Spoon the popcorn into paper liners and place in the fridge to chill.
http://craftulate.com/easter-popcorn-treats/
This recipe is copyright of craftulate.com, do not reprint or republish without permission.