This is a great idea that I saw on Hands on : as we grow. I wanted to colour in the outlines so I prepared this activity in advance.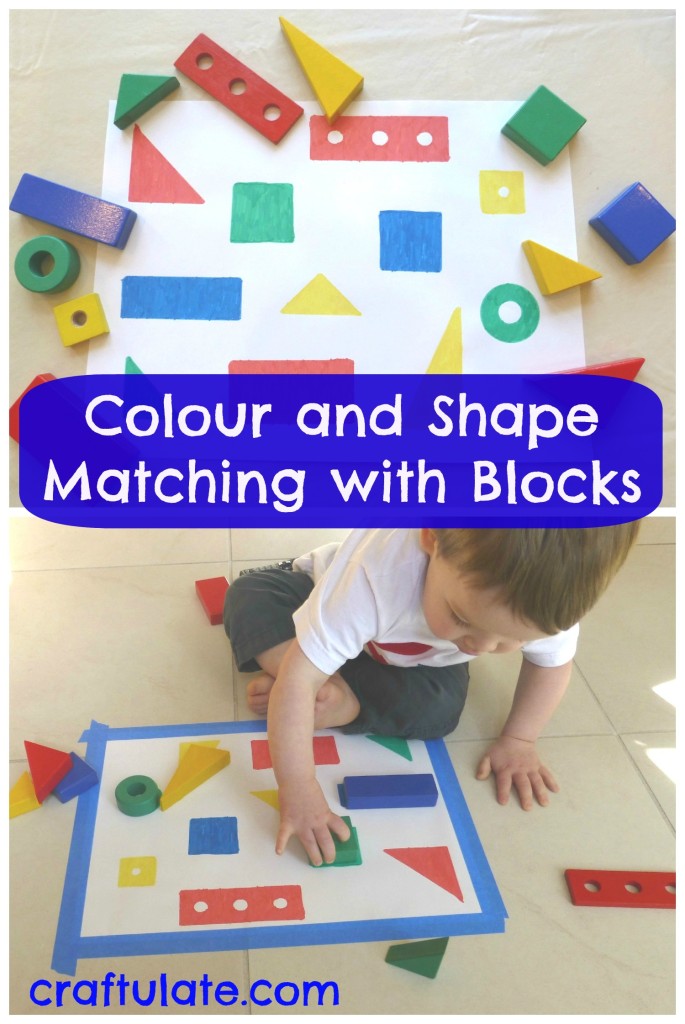 I picked out some wooden blocks in different colours and shapes. I also used a couple of pieces from F's wooden toolkit for variety. Then I traced around them on a large sheet of paper and coloured them in.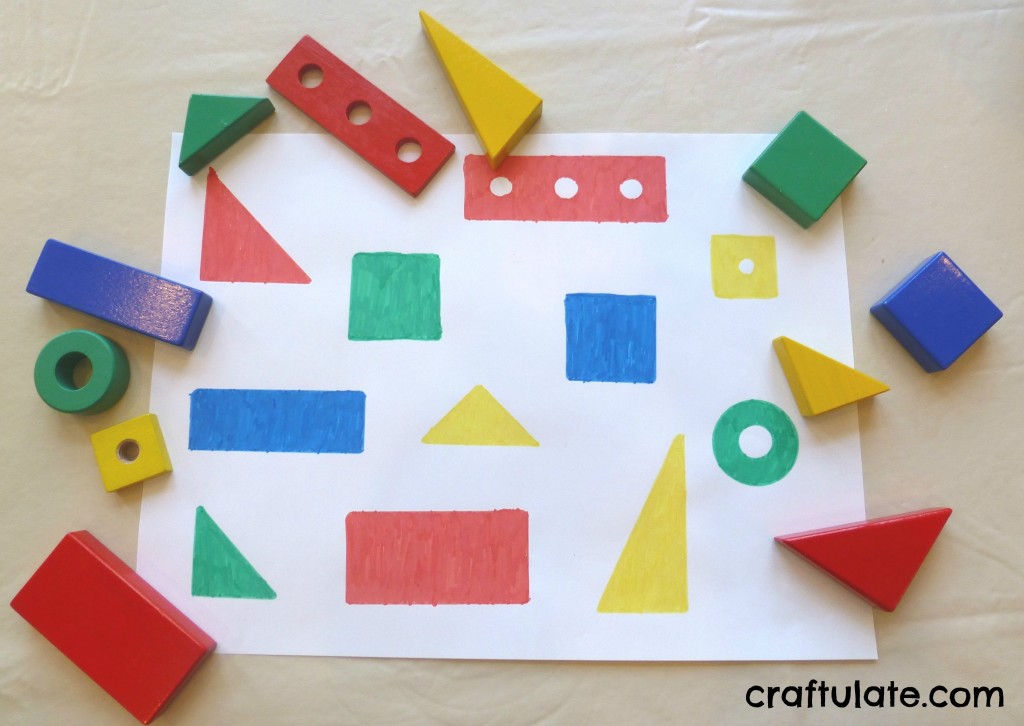 This would be a great activity for an older sibling to prepare for a younger one – and I'm sure a child's colouring-in skills would be better than mine!
I taped the paper to the floor – the taping isn't essential but I find it helps F keep focused. Then I lay the blocks around it. As soon as he saw it he picked up the round green block and put it on the correct outline. Without any instructions! This was going to be easier than I thought.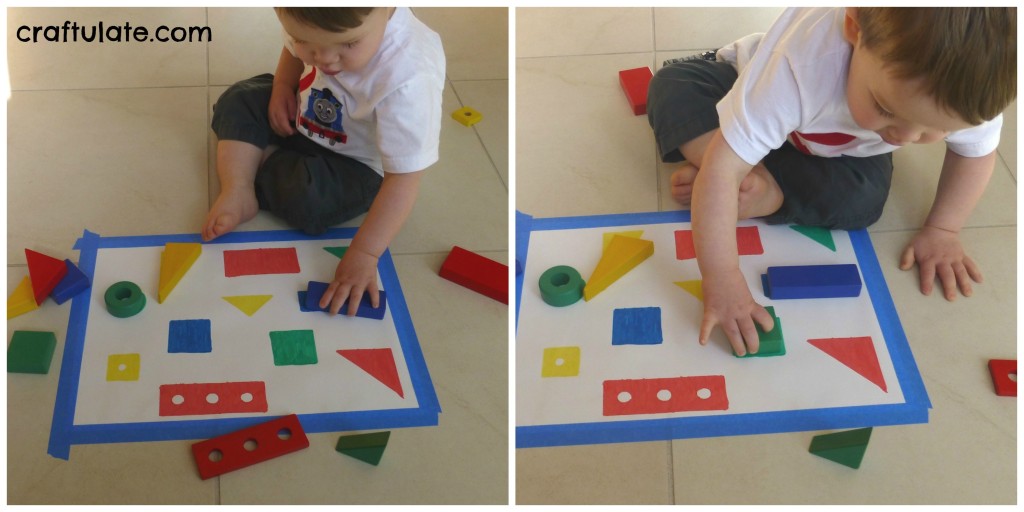 He continued to place the rest of the pieces, for some reason only getting stuck on the last piece, a small yellow triangle. So I had to point out where that went. Job done!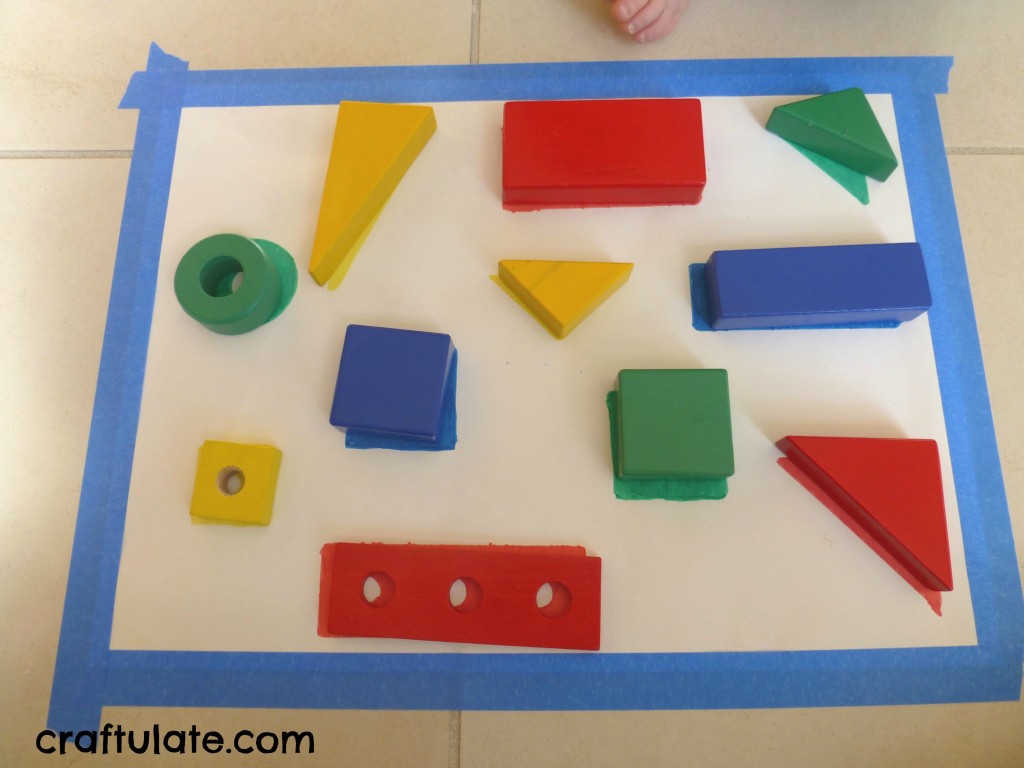 I've kept the paper for future use – next time I'll give him a larger collection of blocks, and see if he can pick out the ones needed to complete the puzzle.